In a remarkable achievement, Cristiano Ronaldo has claimed the title of the world's highest-paid athlete in 2023, according to Forbes' latest rankings.
CUPERTINO, CALIFORNIA | NOW THEN DIGITAL — Cristiano Ronaldo, the celebrated football icon, has made history once again, securing the title of the world's highest-paid athlete in Forbes' latest rankings.
His phenomenal earnings for the year 2023 have not only established a new benchmark but also earned him a prestigious Guinness World Records title. Let's delve into the figures and uncover the factors contributing to Ronaldo's remarkable financial success.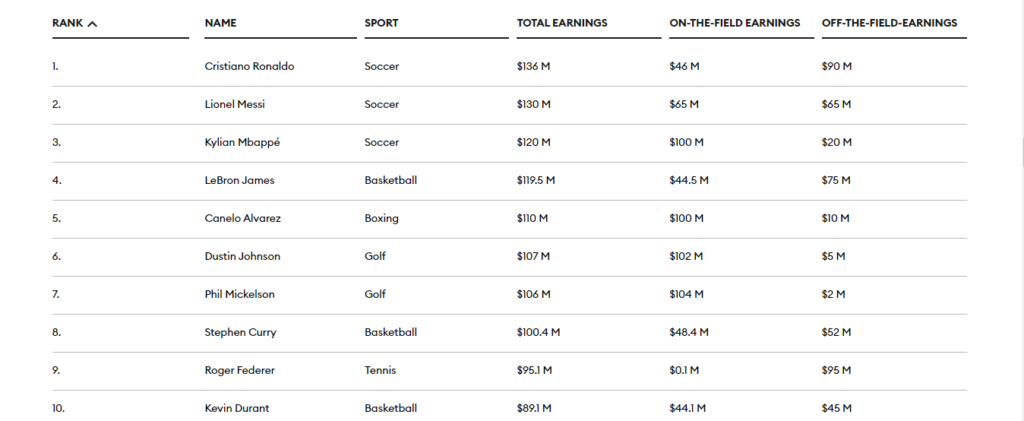 Between May 2022 and May 2023, Ronaldo amassed a staggering $136 million in earnings, firmly dethroning his rival Lionel Messi, who held the top spot in 2022 with $130 million. Ronaldo's record-breaking fortune consisted of $46 million earned through his on-field performances, while a substantial $90 million flowed into his coffers from off-field endeavors.
Ronaldo Overtakes Messi with $136 Million Earnings
Cristiano Ronaldo's financial prowess has surpassed his long-standing rival, Lionel Messi, as he emerges as the highest-paid athlete on Forbes' coveted list.
Forbes estimates his earnings for the year leading up to May 2023 at a remarkable $136 million. This significant achievement not only places him at the pinnacle of sports earnings but also secures him the Guinness World Records title for the highest annual income ever earned by an athlete.
Balancing On-Field and Off-Field Earnings
Ronaldo's record-breaking earnings are a result of a well-balanced blend of on-field and off-field income sources. His on-field earnings accounted for $46 million, encompassing salaries, prize money, and bonuses.
However, it is his off-field earnings that played a pivotal role, amounting to an impressive $90 million. These off-field earnings stem from lucrative sponsorship deals, appearance fees, sales of his CR7 merchandise, and the enduring partnership with Nike through a lifetime contract.
Ronaldo's Transfer to Al-Nassr and its Impact on Earnings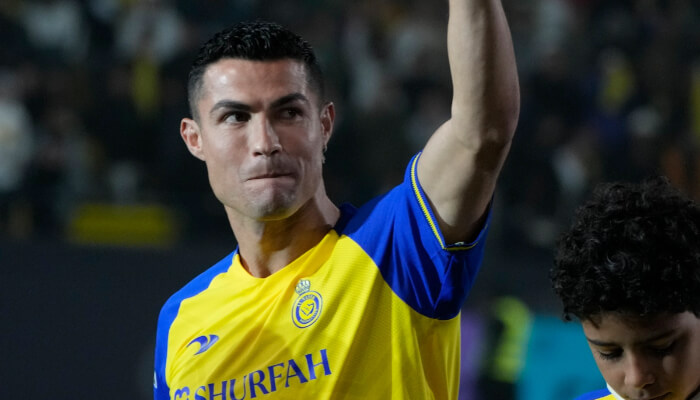 Following his second stint at Manchester United, Ronaldo made a significant move to Al-Nassr, a Saudi Arabian team, in January 2023.
This move contributed significantly to his earnings, nearly doubling his salary to an estimated $75 million. The transfer not only revitalized his on-field earnings but also elevated his financial standing to unparalleled heights.
Forbes' Methodology and Rankings
Forbes compiles its rankings by meticulously analyzing data from industry insiders, news reports, and salary databases. On-field earnings encompass salaries, prize money, and bonuses, while off-field earnings include sponsorship deals, appearance fees, memorabilia sales, licensing income, and returns from notable business ventures.
Forbes' calculations, however, exclude interest payments, dividends, and investment income, while accounting for equity stake payouts.
Other High-Earning Athletes in Diverse Sports
While Ronaldo claims the top spot among footballers, Lionel Messi and Kylian Mbappé closely trail behind him on the list of highest-paid athletes.
Messi secured the second spot with $130 million in earnings, evenly distributed between on-field and off-field income. Mbappé's on-field earnings of $100 million significantly contributed to his total earnings of $120 million.
In fourth place, LeBron James shattered records for basketball players, pocketing a staggering $119 million ($44.5 M on-court earnings; $75 M off-court). Fifth-ranked Canelo Alvarez earned $110 million ($100 M in the ring; $10 M elsewhere), establishing a new pinnacle for boxers.
Despite their retirements in September 2022, Roger Federer and Serena Williams claimed the highest annual earnings among male and female tennis players, respectively.
Federer ranked ninth overall, accumulating a sumptuous $95.1 million, predominantly sourced from off-court ventures. Serena secured 49th place with a total of $45.3 million, primarily deriving from off-court earnings, supplemented by a mere $300,000 from on-court activities.
Conclusion
Cristiano Ronaldo's ascent to the summit of Forbes' highest-paid athletes list and his Guinness World Records title for annual earnings solidify his position as one of the most accomplished and financially prosperous athletes in the world.
Ronaldo's exceptional career achievements, combined with strategic brand collaborations and successful off-field ventures, have propelled him to unparalleled financial heights within the realm of sports.
It's another record for Cristiano Ronaldo, as he becomes the world's highest paid athlete️⚽️https://t.co/vOZQDEB7MN

— Guinness World Records (@GWR) July 14, 2023
Editor's Note: If you find any of our content to be inaccurate or outdated, please contact us at press@nowthendigital.com
You're reading nowthendigital.com — which breaks the news about Uganda, Kenya, Nigeria, South Africa and the rest of the world, day after day. Be sure to check out our homepage for all the latest news, and follow NOW THEN DIGITAL on YouTube, Google, Web Stories, Google News, Medium, LinkedIn, Twitter, Reddit, Pinterest, Linktr, Buy Me a Coffee, Truth Social, and Flipboard to stay in the loop.