Uganda Breweries Limited (UBL) has launched a mobile app, Diageo One, that allows its customers to purchase Uganda Breweries products directly from the company's distributors.
KAMPALA | NOW THEN DIGITAL — With the Diageo One App, Uganda Breweries Limited (UBL) is enabling customers to order Uganda Breweries products directly from distributors – a service that has already been implemented in Kenya and Ghana.
The Diageo One App is a digital one-stop-shop where customers can purchase products from a company's distributors. It connects retailers to the nearest Uganda Breweries Limited (UBL) distributor. 

Featuring a retailer-friendly interface, the portal is intended to ensure retailers' convenience, according to Ben Mbuvi, UBL's Commercial Director for Uganda and the Great Lakes Region.

Each retailer will be given a unique identifier which they will use to order from distributors with the Diageo One App, Uganda Breweries officials say.

Additionally, retailers will be able to pay for their orders and receive receipts via the Diageo One App.

Check out 

DSTV packages in Uganda

.
In this way, businesses can stay in touch with headquarters and stay updated on new products and loyalty programmes. 
The COVID-19 has further accelerated the digitization of services. This is good news for businesses as digital is expected to continue to play an important role in business strategies.
Diageo One is a digital one-stop-shop platform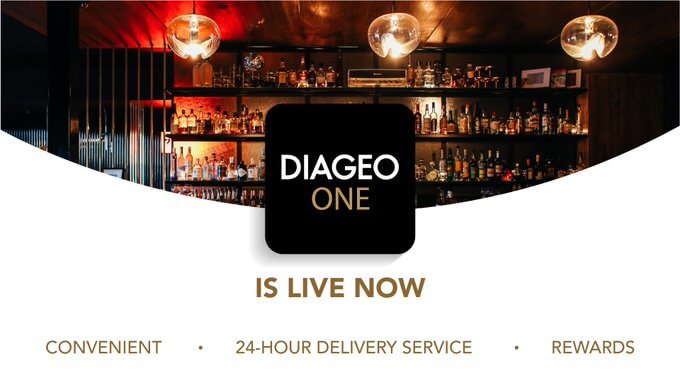 The Uganda Breweries Limited (UBL) has launched the Diageo One App, a self-service platform to help business customers buy products directly from distributors. 
The launch took place in Kampala at the Serena Hotel, and Andrew Kilonzo, Managing Director of the company, was present to officially launch the new platform. 
Through the app, business customers will be able to do a quick stocking of depleted products, 24-hour delivery, and order status tracking among others.
The Diageo One mobile app is available on Android and iOS platforms. The portal provides secure access to UBL products to business customers, including wholesalers, bars, supermarkets, retail shops, restaurants, and hotels. 
For customers, it also offers free delivery of bulky items.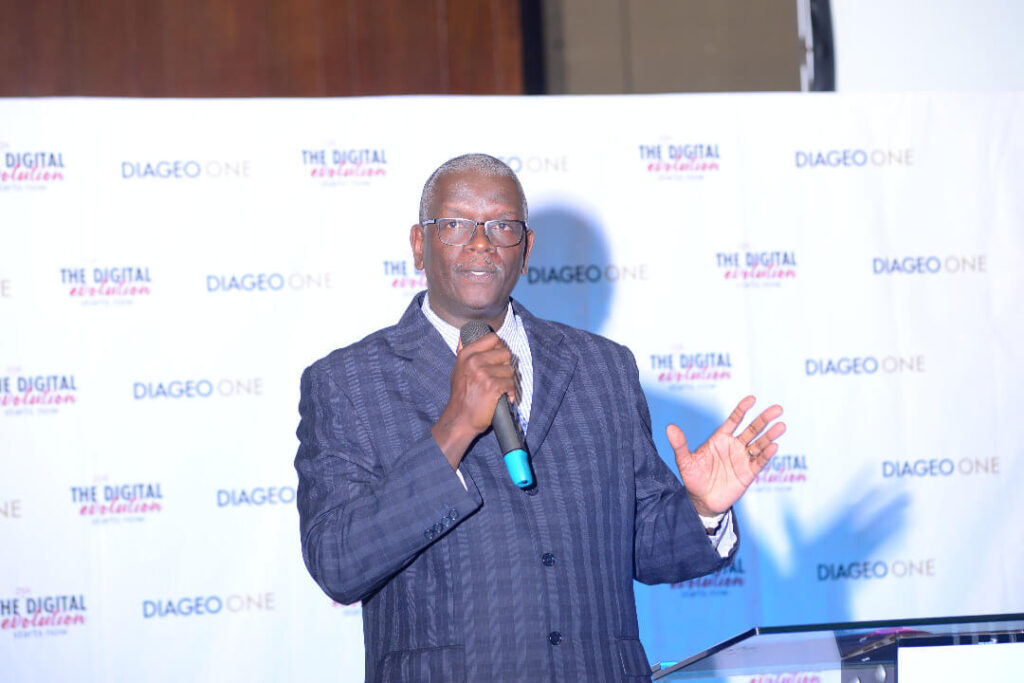 "We are looking to facilitate innovation that is going to make us convenient and efficient. The solution we are launching today is called Diageo One App. It is available on both the APP store and Google Play. The user-friendly Diageo One Appweb portal carefully is designed such that you can find any product with ease. For retailers, the application allows their businesses to operate at maximum without waiting for the daily or weekly distributor truck to buy UBL products," he said. 

"This innovation is timely as the economy is grappling with high costs of doing business, skyrocketing fuel prices, and inflation. This app will provide retailers with a convenient way to purchase our wide range of brands at just a click of a button and have them delivered at their convenient locations at no additional cost," said Kilonzo. 
Diageo One App connects retailers to the nearest UBL distributor
With the Diageo One App, consumers will be able to find the closest UBL distributor and purchase their favorite drinks. 
The application connects customers to local UBL distributors and also provides information about the beer brand's product portfolio. 
It also provides updates on the latest innovations and lets users participate in loyalty programs. 
In addition to connecting customers to their nearest UBL distributor, the app features the retailer's preferred payment method. 
Customers can pay using mobile wallets or credit cards, and can also track their order status. UBL customers will also be notified about new innovations and products. 
The app allows users to see the UBL product portfolio, pricing, and rewards points earned by making purchases. And it is easy to use for both consumers and businesses.
The UBL Commercial Director for Uganda and the Great Lakes Region, Ben Mbuvi, said the portal was designed to make it easier for retailers to do business.
"Currently we are going through a very tough time with our consumers and other customers because inflation is biting and has reduced disposable incomes. We have seen consumers making difficult choices in terms of how to spend their money. With this platform we want to ensure we get to consumers when they want us," Mbuvi said.

"With a distribution channel of over 60 distribution points serving close to 60,000 outlets every day, it became very difficult during the lockdown. This innovation is another way that will enable us to access our customers to make sure our brands can get to the last mile customer without us being directly present."
It allows retailers to make payments and get receipts
Officials at Uganda Breweries confirmed that the Diageo One App can be accessed through smartphones, and each retailer will be assigned a unique identification that enables them to place orders with distributors.
Also, retailers will be able to make payments and receive receipts through the Diageo One App.
The #DiageoOneApp is NOW LIVE in Uganda. A convenient way for our business customers; wholesalers, bars, supermarkets, retail shops, restaurants, restaurants and hotels to order for UBL products and get them in 24 hours. #DiageoOneUg @EABL_PLC pic.twitter.com/Z4m6ihepZE

— Uganda Breweries Ltd (@UgandaBreweries) July 8, 2022
The benefits of e-receipts
Many dealers have implemented a new way for buyers to get receipts and pay with their mobile devices. 
Some have incorporated digital receipts into their mobile payment apps, while others have not. 
However, the benefits of e-receipts far outweigh the downsides. A receipt is an important piece of evidence when it comes to warranty issues and product returns. 
Using the original receipt or a receipt that's been given to a friend will improve the refund process, especially if it's a gift.
With the use of digital receipts, retailers are able to embed links to their website, social media, loyalty programs, and special announcements. 
Electronic receipts are secure and cannot be altered or counterfeited, making them a cost-effective alternative to traditional receipts. 
Digital receipts also offer greater customer insight through dynamic content, such as images and videos of related items. 
For consumers, the benefits of electronic receipts are numerous.
You're reading nowthendigital.com — which breaks the news about Uganda, Kenya, Nigeria, South Africa and the rest of the world, day after day. Be sure to check out our homepage for all the latest news, and follow NOW THEN DIGITAL on Twitter, Reddit, Pinterest and Flipboard to stay in the loop.