The Google Pixel 6a is the smallest member of the Pixel 6 family, and also the least expensive. Despite its low price, the device is packed with impressive features.
KAMPALA | NOW THEN DIGITAL — You may be looking for a new budget smartphone. Luckily, the Google Pixel 6a is a great choice if you're on a tight budget. 
The Pixel 6a is a well-rounded phone with a good price tag. It comes with the same Tensor processor as the Pixel 6 and costs $449 in the US. In Europe, you'll have to pay £399 for the mmWave compatible version. 

However, you'll still enjoy the phone's good performance and a better battery life. 

The Pixel 6a runs Android 12. The UI is fast and light, and is bursting with Pixel-exclusive features. It also has plenty of customization options, including the Material You theming. 

The phone supports offline voice typing with Google Assistant, thanks to on-device machine learning. Its dual-camera setup means it can be used in a variety of lighting conditions, too. Those who plan on holding onto their phone for several years will probably love the Pixel 6a.
The device offers a fast processor and a nice display, as well as a USB-C port. But is it worth the price? 
In this Google Pixel 6a review, I'll explain if it's worth your hard-earned cash. And we'll also cover its weaknesses and strengths.
Pixel 6a is a budget phone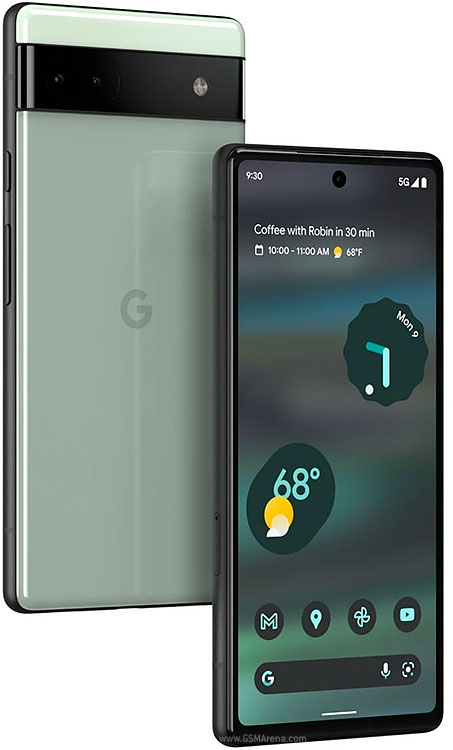 Despite its low price tag, the Pixel 6a has an excellent processor and a 6.1-inch OLED display. It retains most of the design and build quality of the previous-generation Pixel, including the Tensor chip. 
Despite its lower-end processor, it can handle basic multitasking, camera, and social apps. However, the device does struggle to deliver sustained performance and overheating.
The Pixel 6a is a $100 cheaper version of the higher-end Pixel 6. It is also available on carrier deals for around $449. 
Google plans to release the Pixel 6a in the fall, but in the meantime, it is available for pre-order for $449. Delivery will begin on July 28. 
If you want a budget-friendly phone that still delivers the quality of an expensive flagship, opt for the Pixel 6a. Its price is still lower than that of the more expensive Pixel 6 and is well-worth your time.
The Pixel 6a is a budget phone that competes well with the iPhone SE and Galaxy-A phones. The phone proves that you don't need to spend more than $1,000 to get a good smartphone. 
It delivers a solid experience for its low price. 
A few shortcomings notwithstanding, the Pixel 6a is a very good phone for under $500. But don't let this discourage you from purchasing one!
The camera quality is another area where Google excels, and the Pixel 6a is no exception. It has a 12-megapixel rear camera and an eight-megapixel front camera that will match any flagship. 
While the front camera may be lacking, it still boasts great picture quality, and the phone is fast enough to perform. 
The display on the Pixel 6a is also the most colour-accurate. It also features a fingerprint sensor.
It's a speedy processor
The processor on the Google Pixel 6a is not particularly fast, but it does deliver more performance than most midrange devices. 
While the phone does not run on Qualcomm silicon, it's fast enough to run games well and handle multitasking just fine. It's a good processor, but it's not fast enough to compete with the A15 Bionic chip on Apple's latest flagship.
The pixel A-series phones have smuggled flagship software down into the budget market. They feature a faster processor than the average smartphone, a better camera, and support for 5G networks. 
The pixel 6a is certified to work on Verizon's C-Band 5G network, but it doesn't support all of the other networks. The Pixel 6a does support LTE Cat.4 and supports sub-6GHz 5G. 
The pixel 6a is also certified to run on Verizon's n77 network.
The Pixel 6a comes with a powerful camera, and its tensor processor gives you even more options. 
The rear camera supports 4K video recording at 30fps, and 240fps for slo-mo video. 
The front camera is capped at 1080p, with a maximum framerate of 30fps, but there's plenty of room for improvement here, too.
The processors on the Google Pixel 6a are fast, but the chipsets are not the only thing to consider. While Google isn't yet investing in its own silicon, the Tensor chip on the Pixel 6a is fast and performs admirably. 
While it's not comparable to the A15 Bionic or the Qualcomm Snapdragon 8 Gen 1 chipset in current flagships, it's close enough to be worth a look.
It has a nice display
The 6.1-inch display on the Google Pixel 6a has nice colors and contrast. It's a bit smaller than some of its competitors. 
The screen measures just over half an inch thick and weighs just 6.27 ounces. Its slim design makes it easier to use one-handed. 
The holepunch cutout doesn't detract from the look. But there are a few things to keep in mind before you buy the Pixel 6a.
The OLED display on the Google Pixel 6a is bright and sharp. 
However, the display refresh rate is only 60Hz, which is lower than the 90Hz and 120Hz of other mid-range smartphones. It's important to note that a phone's display refresh rate affects its overall performance. 
Samsung phones, on the other hand, use higher-grade Corning display glass. 
A smartphone with a high-refresh rate is better for gaming, video watching, and reading.
The Google Pixel 6a starts at $449 in the US. The phone has a nice display and is priced well compared to its flagship sibling, the Galaxy S8. It's easy to use with one hand and has a lot of processing power. 
If you plan to keep it for more than two years, you may want to consider the Pixel 6a. But it's important to keep in mind that the Pixel 6a will likely receive three major system upgrades from Google over the next five years.
Another positive aspect of the Pixel 6a is its performance. The phone runs smoothly, and you can switch between home screens easily. 
Apps load quickly, and the Google Pixel 6a's camera is surprisingly good. But don't be fooled by the small size of the battery. This phone is still an excellent Android phone. 
If you're looking for an excellent camera with a big screen, the Pixel 6a is an excellent option.
It has a USB-C port
A USB-C port is a standard for connecting computer peripherals to the computer. Unlike previous USB standards, USB-C is future-proof and compatible with various devices. 
While you can still connect older devices to your computer through a USB-A/B cable or a USB-C hub or docking station, the future of device connectivity lies in wireless. 
You may not even be able to use a USB-C port to charge a device, as most USB-C laptops only have one.
Other devices are also beginning to feature USB-C ports. Many power adapters and external battery packs feature USB-C ports. While they are used primarily to charge laptops and smartphones, these are not usually used for data transfer. 
USB-C ports are even starting to make their way into the automotive industry. Soon, they will become the standard for charging vehicles. So what's the point of buying a laptop if you can't charge it through it?
A more recent report by PCWorld found that many Apple customers were unhappy with the Lightning connector on their iPhones. A similar study in the United Kingdom found that a significant portion of people preferred the Lightning connector. 
However, the new connector was designed to be a universal connector. In addition, the Lightning connector is compatible with all devices with USB-C connections. It's a good thing, as it will ensure compatibility with many different devices.
USB-C connectors are reversible and smaller, making it impossible to insert the cable incorrectly. USB-C connectors are surprisingly narrow so that they can fit on phones and other small devices. 
While USB-A ports are common on computers and smartphones, USB-C is the new standard for smartphones and tablets. 
The MacBook Pro, Samsung Galaxy line, and many other devices all support USB-C connectors. If you're using a new device, it's a good idea to replace your existing USB-A connector with a USB-C version.
It has a 12-megapixel camera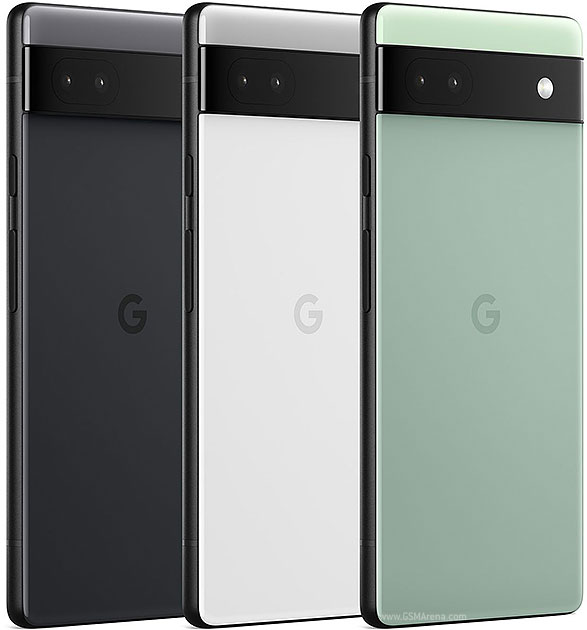 The 12-megapixel camera on the Google Pixel 6a isn't the best on a phone of this price, but it's still better than most midrange phones. 
It also has a great battery life, and a surprisingly high amount of processing power for its size. 
In terms of design, the Pixel 6a looks and feels more like a traditional phone than a smartphone, and it has a very small screen, which is good for a midrange phone.
The Google Pixel 6a features a dual 12-megapixel camera, and while this looks good on paper, it isn't quite up to par with the cameras found on the more expensive Pixel 6 Pro. 
Both phones have a 12MP ultra-wide camera, but they lack the 48-megapixel telephoto camera found in the larger Pixel 6 Pro. However, the Pixel 6a has very good color saturation and looks good in general.
The Pixel 6a features a 6.1-inch OLED display with inky blacks, though the screen isn't as high-resolution as the flagship Pixel 6. 
The display is also a bit less fluid than the flagship phones, but you won't get as much information as you would from a phone that runs on Android Pie. 
The Pixel 6a's in-display fingerprint sensor is a nice addition, but it doesn't have a headphone jack. However, it does come in two colors: Sage and Charcoal.
The Google Pixel 6a has a 12.2-megapixel main camera and a 12-megapixel ultrawide camera. The camera's f/2.2 aperture and 114-degree field of view makes it great for taking shots of landscapes, portraits, and pets. 
The Google Pixel 6a is also IP67 certified, meaning that it's water and dust-resistant. The display is one of the phone's main selling points, so it's a smart buy for the selfie lover.
You're reading nowthendigital.com — which breaks the news about Uganda, Kenya, Nigeria, South Africa and the rest of the world, day after day. Be sure to check out our homepage for all the latest news, and follow NOW THEN DIGITAL on Medium, Twitter, Reddit, Pinterest and Flipboard to stay in the loop.
The Review
Pixel 6A
In terms of image processing power, the Pixel 6a's camera is one of the best in its price range. This is a solid choice for an Android phone.
PROS
The camera is great
The price is affordable
A middle-tier phone with a premium design
It is one of the first Android devices to receive new updates
A good smaller screen size
A top-notch performance
Battery life is good
CONS
Display is somewhat dim
Compared to the discounted Pixel 6, it's not a great value
A shorter guarantee of Android updates than Samsung
Still photos have better quality than video
Review Breakdown
Top drawer performance

0%

Smaller size

0%

Outstanding camera

0%

Solid battery life

0%

Guaranteed software updates

0%