Sinéad O'Connor, the acclaimed Irish singer-songwriter, has died at the age of 56, her family has confirmed.
CUPERTINO, CALIFORNIA | NOW THEN DIGITAL — Irish singer Sinéad O'Connor, the acclaimed Dublin performer known for her activism, spiritualism, and honesty about her mental health, has passed away at 56, as reported by the Irish Times.
Her family confirmed the news in a statement, expressing their profound sadness and requesting privacy during this difficult time.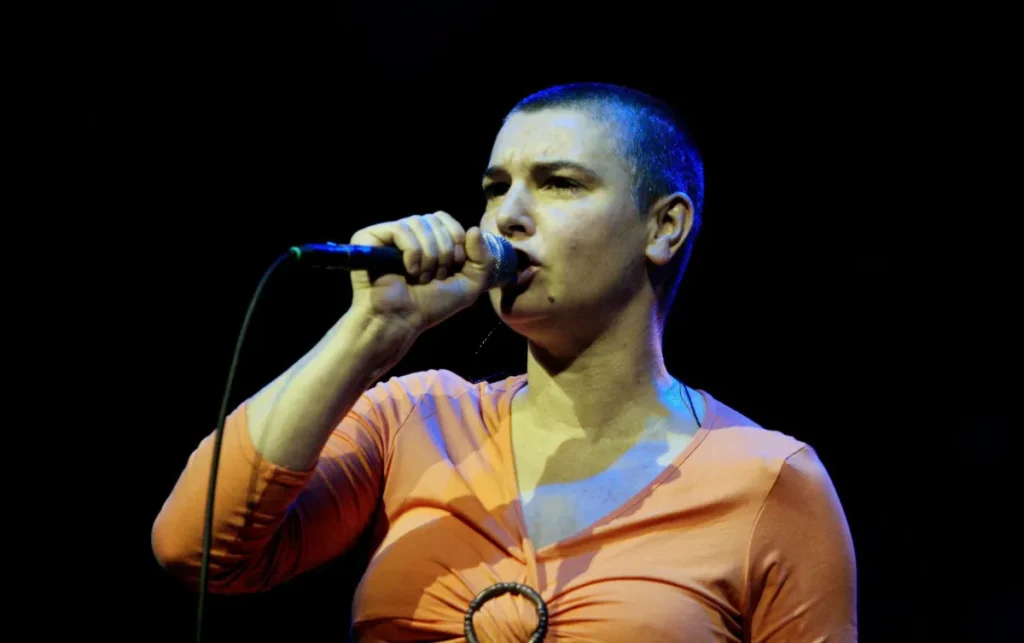 In a statement, they said: "It is with great sadness that we announce the passing of our beloved Sinéad. Her family and friends are devastated and have requested privacy at this very difficult time."
The cause of her death remains undisclosed. Over four decades, O'Connor released 10 studio albums, starting with her 1987 debut "The Lion and the Cobra," which achieved gold status and earned her a Grammy nomination for Best Female Vocal Rock Performance. Her discography includes her last album in 2014, titled "I'm Not Bossy, I'm the Boss."
Recently, the artist shared her plans on Facebook, mentioning that she was finishing an album to be released next year and had a global tour ahead. In 2018, O'Connor converted to Islam, adopting the name Shuhada' Sadaqat.
Her single "Nothing Compares 2 U" received the honor of being the world's number one single in 1990, acknowledged by the Billboard Music Awards. Although the exact circumstances of her passing are unknown, she had been open about her mental health struggles.
Tragically, last year, O'Connor's 17-year-old son, Shane, passed away by suicide, and she was admitted to the hospital after posting about her own struggles on social media.
Earlier this year, O'Connor was presented with the inaugural award for Classic Irish Album at the RTÉ Choice Music Awards. During the event, she received a standing ovation and dedicated the award for "I Do Not Want What I Haven't Got" to "each and every member of Ireland's refugee community," warmly welcoming them and expressing her love and well-wishes.
O'Connor leaves behind her three children. Her legacy as an extraordinary artist and compassionate soul will endure in the hearts of many.
Editor's Note: Please contact press@nowthendigital.com if you find any of the content to be inaccurate or outdated. 
You're reading nowthendigital.com — which breaks the news about Uganda, Kenya, Nigeria, South Africa and the rest of the world, day after day. Be sure to check out our homepage for all the latest news, and follow NOW THEN DIGITAL on YouTube, Google, Web Stories, Google News, Medium, LinkedIn, Twitter, Reddit, Pinterest, Linktr, Buy Me a Coffee, Truth Social, and Flipboard to stay in the loop.