Kenzo, the acclaimed East African artist, made history in June 2015 when he received the coveted BET Award for "Viewer's Choice Best New International Artist," becoming the first artist from the region to do so.
CALIFORNIA, UNITED STATES | NOW THEN DIGITAL — Eddy Kenzo is a Ugandan musician and philanthropist who has made a name for himself in the African music scene. From his ambassadorial roles to his philanthropy and award-winning music, Kenzo has become a household name in Uganda and beyond.
Early Life and Education
Edrisah Kenzo Musuuza, known professionally as Eddy Kenzo, was born in Masaka, Uganda. His mother passed away when he was just five years old, and he spent the following thirteen years of his life largely on the streets of Masaka and Kampala.
Kenzo initially aspired to be a professional footballer and joined Masaka Local Council FC's camp at the age of nine. Subsequently, he was granted a sports bursary to enrol at Lubiri Secondary School in Kampala, however, his educational pursuits remained unfinished.
Music Career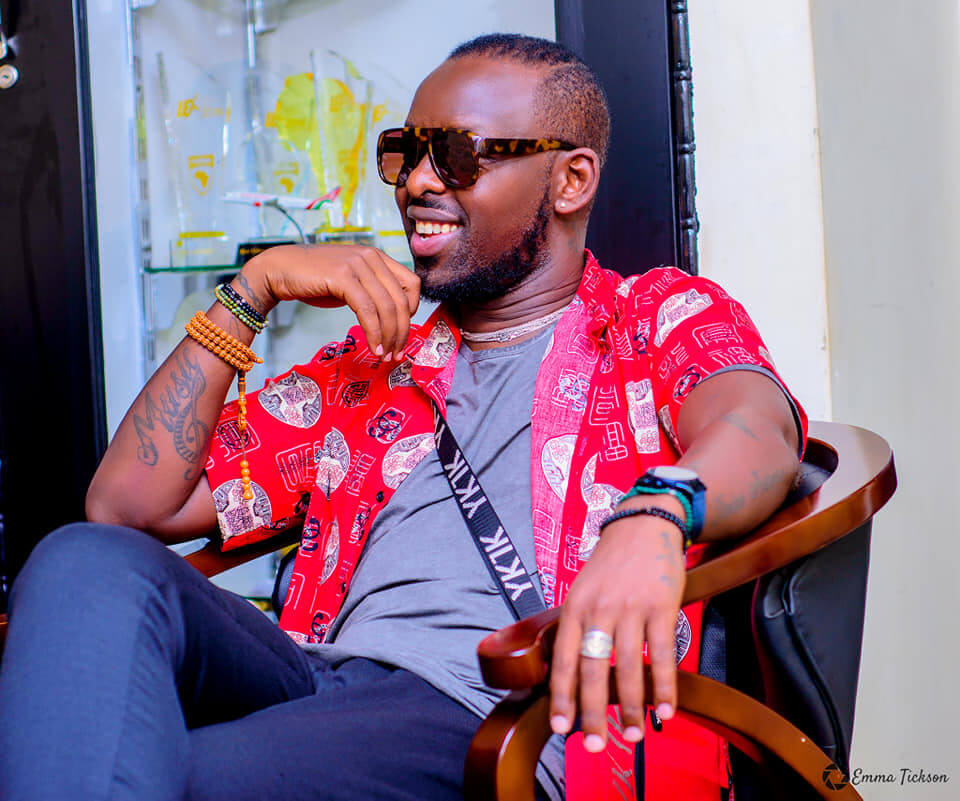 In 2008, Kenzo began making music under his stage name, Eddy Kenzo, and released his first song titled "Yannimba" with Mikie Wine, Bobi Wine's younger brother. In 2010, he released another single, "Stamina," which was used as a theme song by many politicians during the 2011 Ugandan general election.
Kenzo established his Big Talent Entertainment record label early on in his career, and in 2011, he was given the Best New Artist award at the Pearl of Africa Music Awards. He continued releasing new music in 2012 and held his first concert in 2013 in support of the track, "Kamunguluze."
Kenzo's first major international breakthrough came with 2014's "Sitya Loss" and the accompanying album of the same name. A YouTube video featuring a group of Ugandan children known as the Ghetto Kids dancing to the song went viral after it was shared on social media by record executive Sean Combs in September 2014.
As of March 2022, the video has accumulated nearly 42 million views on YouTube. Kenzo also started a petition to earn the children an appearance on The Ellen DeGeneres Show.
Kenzo, embarked on a brief tour in the United States alongside dancehall artist, DeMarco, following the release of his album "Sitya Loss." This album included the eponymous hit track that propelled Kenzo to global fame.
In January 2015, the talented artist was invited to perform at the opening ceremonies of the Africa Cup of Nations in Equatorial Guinea, where he shared the stage with R&B sensation, Akon.
Kenzo's captivating performances also graced the tournament final. During this period, he produced a remix of his 2014 single "Jambole," which featured the Nigerian crooner Kcee, adding an exciting new dimension to the track.
Winning the BET Award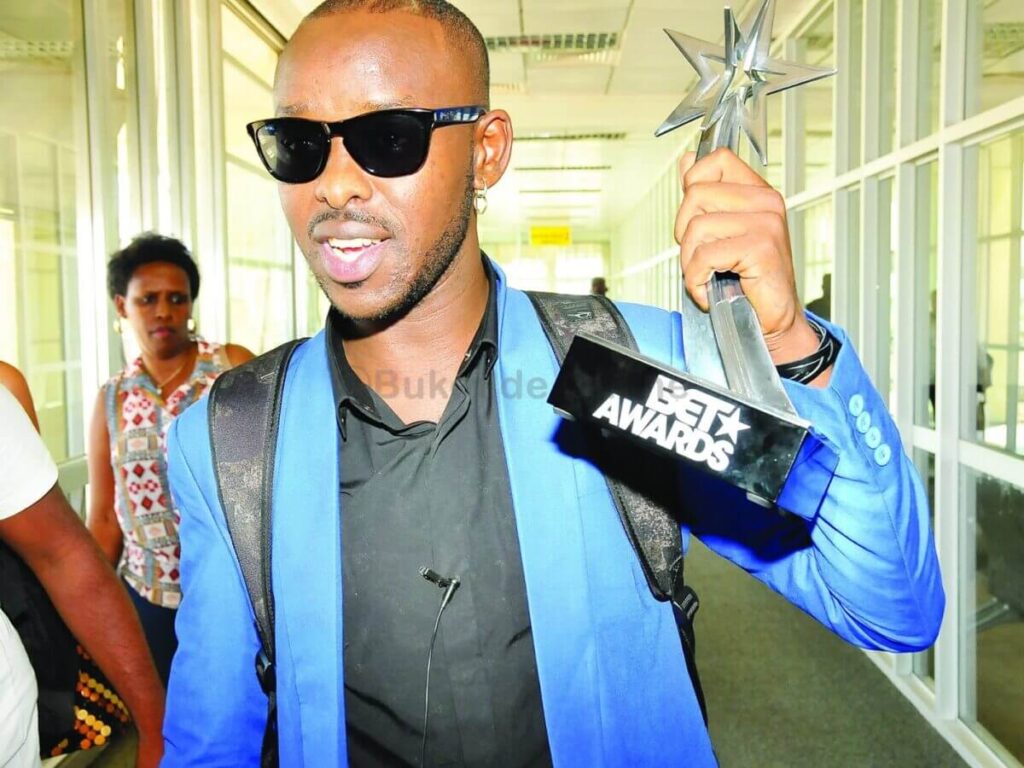 Kenzo, the celebrated East African artist, was recognized with the coveted BET Award for "Viewer's Choice Best New International Artist" in June 2015. He made history by becoming the first artist from the region to earn a BET Award of any kind.
Adding to his already impressive resume, Kenzo graced the stage at the KigaliUp Music Festival held in the capital of Rwanda in July of the same year.
In October 2015, Kenzo dropped a remixed version of his chart-topping track "Mbilo Mbilo" featuring the Nigerian singer Niniola. This track went on to feature in the soundtrack of the highly-acclaimed 2016 film "Queen of Katwe".
Shortly after in December 2015, Kenzo released "Soraye," the lead single from his second album "Zero to Hero". Come March 2016, the artist embarked on a tour of the African continent, where he performed in countries like Kenya, Ivory Coast, Mali, among others.
In March 2016, he officially released "Zero to Hero". As the year progressed, Kenzo earned a writing credit for Jidenna's hit single "Little Bit More", was featured on Mi Casa's "Movie Star" and was awarded an All Africa Music Award for his "Mbilo Mbilo" remix. He capped off the year with another tour in the United States.
Eddy Kenzo's Ambassadorial Roles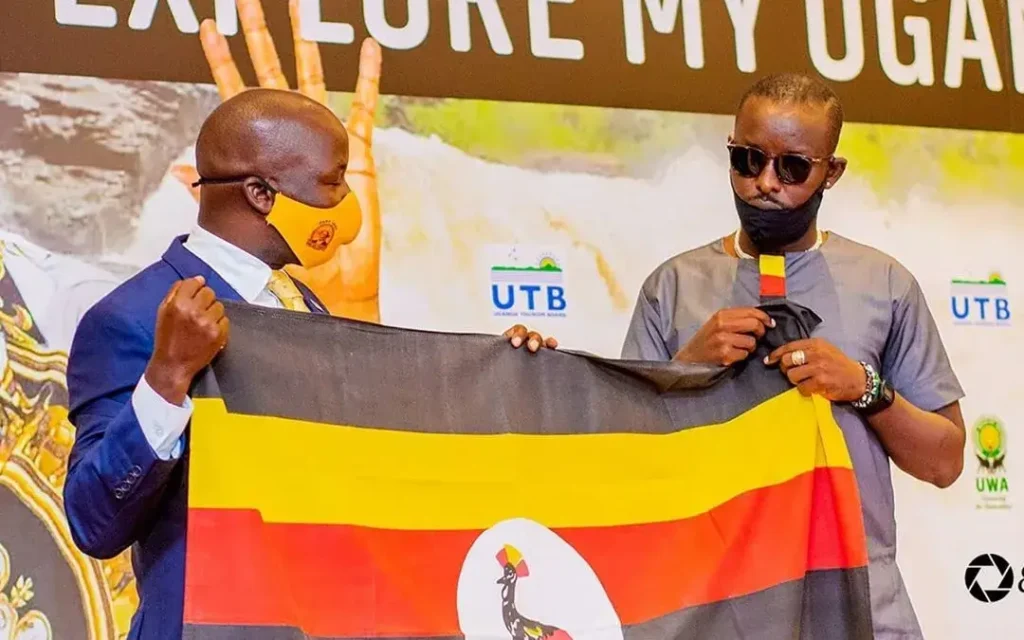 Kenzo's ambassadorial role for the Kenyan Tourism Board was announced in May 2017, a prestigious appointment that earned him significant recognition in the region.
The following year, he was bestowed with a similar responsibility in Uganda, further cementing his reputation as a distinguished advocate for tourism in East Africa. He used his platform to promote tourism in both countries and encourage people to visit and explore the various attractions.
European Tour and Award-Winning Album
In July 2017, Kenzo embarked on a European tour ahead of the release of his third studio album, Biology, which featured guest appearances from artists such as Mani Martin, Werrason, and Mi Casa.
The album's single, "Jubilation," won the Best East African Music Video Award at the Zanzibar International Film Festival, and Kenzo went on to win two awards at that year's Best East African Male Artist at the AFRIMA.
Nickelodeon and International Performances
Kenzo's success continued in 2018, as he won a Nickelodeon Kids' Choice Award for "Favorite African Star." He also performed alongside Triplets Ghetto Kids at various African music festivals in Canada, including Afrofest in Toronto, and at the One Africa Music Festival in Dubai.
Fourth Studio Album and Anniversary Concert
Kenzo, unveiled his highly-anticipated fourth studio album, "Roots," in October 2018. The album, which included the chart-topping single "Body Language," was met with critical acclaim from fans and industry experts alike.
In addition to the album's release, Kenzo announced a grand concert to mark his illustrious 10-year career in the music industry. The much-anticipated event was held on 4 January 2019, in the exquisite Victoria ballroom of the Serena Hotel in Kampala, and drew a diverse crowd of fans.
To generate buzz for the concert, Kenzo employed a creative strategy by releasing a music video for a song from "Roots" each week, in the lead up to the event. This innovative approach proved successful, effectively creating a buzz among his followers and increasing excitement for the upcoming performance.
Collaborations and Grammy nomination
Kenzo continued his musical success with his 2021 studio album, "Made in Africa," featuring some of the hottest producers, including Hunter Nation from Tanzania for the hit love song "SoulMate." In 2022, he collaborated with US musician Matt B on the song "Gimme Love," which entered the Billboard US Afrobeats Songs at #49 in October and peaked at #36 in November that year.
The song received a nomination for the Grammy Award for Best Global Music Performance at the 65th Annual Grammy Awards, making Kenzo the first Ugandan musician living and working in Uganda to receive a Grammy nomination.
Philanthropy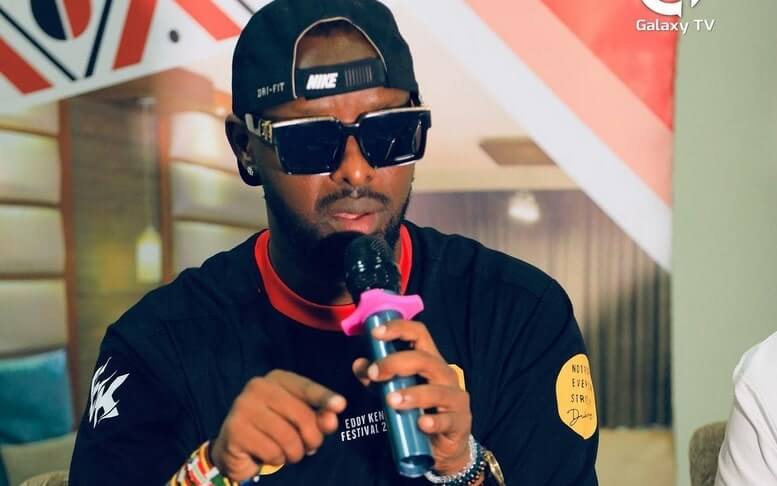 Kenzo, the renowned musician and performer, established the Eddy Kenzo Foundation in 2015, with a noble aim to uplift the lives of destitute children in Uganda. Since then, he has been actively involved in a range of philanthropic endeavors, showcasing his deep commitment to the welfare of the community.
Among his charitable works, Kenzo has generously donated goods to nursing mothers and staff at the Masaka hospital, a local medical facility. In addition, he has organized charity football matches to raise funds for HIV-affected children in Uganda, highlighting his unwavering dedication to the cause.
Furthermore, Kenzo has established the Big Talent Soccer Academy in Kampala, an institution dedicated to promoting and nurturing the soccer skills of young talent in the region. His efforts to create opportunities for the local youth have been highly commendable, reflecting his strong conviction to make a positive impact on society.
Concerts
Kenzo's concerts have also made headlines, particularly his largest concert to date, the "Eddy Kenzo Festival," which took place on November 12, 2022, at the Kololo Airstrip in Kampala. The event featured several local and international guest performers and garnered a significant turnout.
In January 2019, Kenzo, marked his decade-long presence in the music industry with a grand concert entitled "10 Years of Eddy Kenzo". The event's primary objective was to promote harmony between two of Uganda's renowned musicians and political icons, namely Bobi Wine and Bebe Cool.
With a focus on fostering unity and goodwill, the concert brought together music enthusiasts and supporters from all walks of life to commemorate this significant milestone in Kenzo's career.
Relationships
Kenzo's personal life has also been the subject of public interest. The two musicians had been collaborating on various projects before eventually becoming romantically involved.
Birth of Amaal Musuuza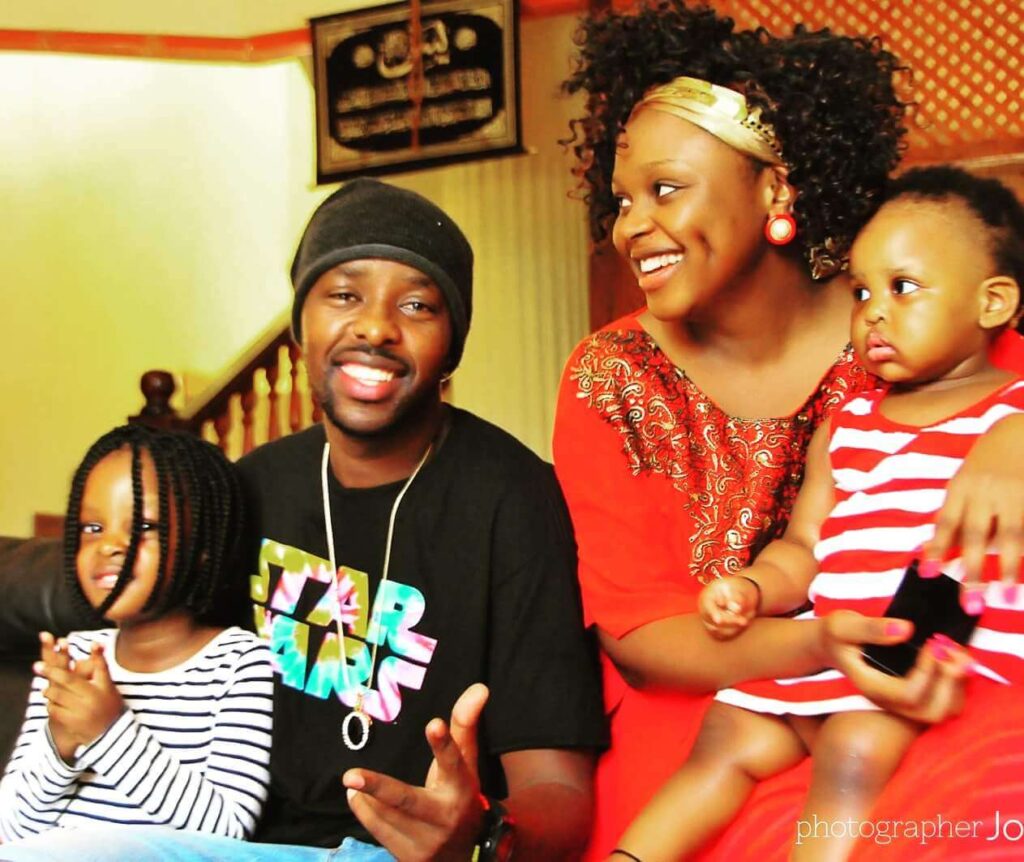 Eddy Kenzo made headlines on December 26th, 2014, as his longtime partner Rema Namakula gave birth to their newborn daughter at the prestigious Paragon Hospital in Bugoloobi, a suburban area located in the bustling capital city of Kampala.
Kenzo, who was already a father to Maya Musuuza from a previous relationship, joyfully embraced fatherhood once again as he openly acknowledged paternity and bestowed the name Amaal Musuuza upon his latest bundle of joy.
The announcement sent ripples through the entertainment industry, further solidifying the couple's status as one of Uganda's most celebrated power pairs.
Separation and Engagement
Kenzo and Rema's relationship took a turn in mid-2019 when the couple decided to separate. The reason for the split remains unclear.
However, soon after the separation, Rema got engaged to her former doctor, Dr. Hamza Ssebunya. The news of her engagement was met with surprise and excitement from fans and followers alike.
Eddy Kenzo's Top Songs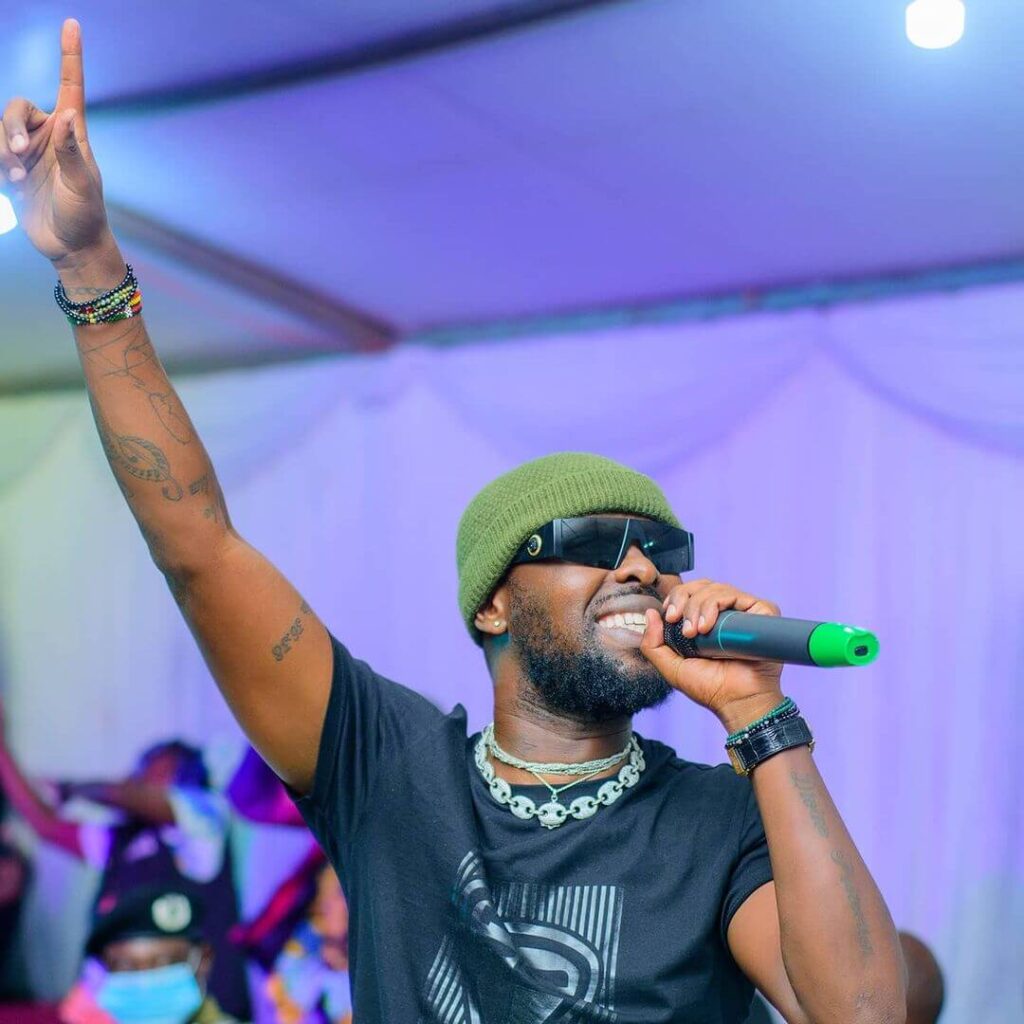 With a career spanning over a decade, the "Sitya Loss" hitmaker has produced numerous chart-topping hits that have resonated with audiences both locally and internationally.
Here are some of his top songs that have taken the world by storm:
"Yanimba" featuring Mikie Wine, is a high-energy track that showcases Eddy Kenzo's versatility as an artist. With its pulsating beats and dynamic rhythm, the song is a favorite on dance floors across the globe.
"Stamina" is another crowd-pleaser that has won over fans with its upbeat tempo and catchy lyrics. The song's infectious melody has made it a staple at parties and concerts alike.
"Sitya Loss" needs no introduction. The track, which features the now-famous "Ghetto Kids" dancing to its beat, became a viral sensation and put Eddy Kenzo on the global map. Its success paved the way for the artist's continued dominance in the music industry.
"Jambole" is a romantic ballad that showcases Eddy Kenzo's softer side. The track's heartfelt lyrics and melodic tune have made it a favorite among fans of the artist's more sentimental work.
"Mbilo Mbilo" is a high-energy track that features a fusion of traditional and contemporary beats. The song's unique sound has earned it a place among Eddy Kenzo's top hits.
"Soraye" is a soulful ballad that showcases Eddy Kenzo's vocal range. The song's emotional lyrics and haunting melody have made it a favorite among fans of the artist's more introspective work.
"Dagala" is an upbeat track that features a fusion of reggae and dancehall beats.
"So Good" is a smooth R&B track that showcases Eddy Kenzo's versatility as an artist. The song's laid-back vibe and sultry melody have made it a favorite among fans of the artist's more mellow work.
"Zigido" is a high-energy dance track that has become a staple at parties and clubs across the globe. The song's pulsating beats and dynamic rhythm have made it a fan favorite.
"Jubilation" is an upbeat track that features a fusion of African and Western beats. The song's celebratory tone and catchy chorus have made it a favorite among fans of Eddy Kenzo's more upbeat work.
"Body Language" is a sultry R&B track that showcases Eddy Kenzo's smooth vocals. The song's seductive lyrics and smooth melody have made it a fan favorite.
"Signal" is an upbeat track that features a fusion of afrobeats and dancehall. The song's infectious rhythm and catchy lyrics have made it a favorite among fans of Eddy Kenzo's more uptempo work.
"Inabana" with Harmonize is a collaboration that showcases the best of both artists. The track's upbeat tempo and catchy chorus have made it a favorite among fans of East African music.
"Semyekozo" is another hit that needs no introduction. The track's infectious rhythm and catchy chorus have made it a fan favorite and cemented Eddy Kenzo's place among Uganda's top artists.
"Tweyagale" is a feel-good track that features a fusion of afrobeats and dancehall. The song's upbeat tempo and positive lyrics have made it a favorite among fans of Eddy Kenzo's more uplifting work.
"Sonko" is an upbeat track that features a fusion of afrobeats and reggae. The song's catchy rhythm and playful lyrics have made it a fan favorite.
Other popular songs by Eddy Kenzo include "Jubilation", "Biology", "Mariaroza", "Mbakooye", "Yogera bulungi",  "Ngule", "Owamanyi", "Nanziri", "Blessed", "Super Dopa", "Mugole", and "Mukomboti".
Editor's Note: If you find any of our content to be inaccurate or outdated, please contact us at press@nowthendigital.com
You're reading nowthendigital.com — which breaks the news about Uganda, Kenya, Nigeria, South Africa and the rest of the world, day after day. Be sure to check out our homepage for all the latest news, and follow NOW THEN DIGITAL on YouTube, Google, Web Stories, Google News, Medium, LinkedIn, Twitter, Reddit, Pinterest, Linktr, Buy Me a Coffee, and Flipboard to stay in the loop.