Eddy Kenzo is nominated for the Grammy Awards for the song "Gimme Love" with Matt B. He is a Ugandan native and a member of Big Talent Entertainment.
KAMPALA, UGANDA | NOW THEN DIGITAL — Eddy Kenzo, the Ugandan superstar, is no stranger to the Grammy Awards. Kenzo is up for the prestigious award for "Gimme Love", a song featuring him by Matt B. He is the first East African artist to receive the honor.
Ugandan singer Eddy Kenzo has been nominated for the 2023 Grammy awards in the Best Global Music Performance category

. The song is called Gimme Love and is about love. 

It is the first time that a Ugandan artist has been nominated for the Grammy Awards. 

Kenzo, real name Edrisah Musuuza, is nominated alongside other artists such as Burna Boy, A-Steyn and Rocky Dawuni

.

Eddy Kenzo is one of the most successful Ugandan exports of all time. He is the head of Big Talent Entertainment and is one of the most popular artists in Africa. 

The most nominated artists at the 2023 GRAMMY AWARDS are Beyonce with 9, Kendrick Lamar with 8, Adele with 7, Brandi Carlile with 7, Harry Styles with 6, Mary J. Blige with 6 and DJ Khaled with 6.
The 65th annual Grammy awards nominees were announced on Tuesday ahead of the ceremony that will take place on February 5 2023 at Crypto.com Arena in Los Angeles. 
The Grammys honor the best in the world of music in all categories, and are telecast live on the CBS Television Network.
Eddy Kenzo, real name Edrisa Musuuza, has been nominated for a Grammy Award in the Best Global Music Performance category for the song 'Gimme Love' by Matt B, better known as Matthew David Benson.
Kenzo is nominated alongside Arooj Aftab and Anoushka Shankar, Burna Boy, Rocky Dawuni and Blvk H3ro, and Bayethe Wouter Kellerman, Zakes Bantwini and Nomcebo Zikode. Last year, Angelique Kidjo won the Grammy for Best Global Music Performance.
On a global scale, Beyonce got 9 nominations at the 2023 GRAMMY AWARDS, Kendrick Lamar got 8, Adele got 7, Brandi Carlile got 7, Harry Styles got 6, Mary J. Blige got 6 and Future got 6. DJ Khaled got 6 nominations.
How Eddy Kenzo got into the GRAMMYS
Congratulations 65th #GRAMMYs Best Global Music Performance nominees: @arooj_aftab & @shankaranoushka; @mattbworld & @eddykenzo; @burnaboy; @rockydawuni ft. @BLVKH3RO; and @wouterkellerman, @ZakesBantwiniSA & @Nomcebozikode: https://t.co/teqtZFcHL0 pic.twitter.com/ujHYmocETW

— Recording Academy / GRAMMYs (@RecordingAcad) November 15, 2022
Eddy Kenzo is an accomplished performer and a well-respected musician. He was featured on US Hip Hop star Matt B's "Gimme Love", which topped the Billboard Afrobeats Songs Chart and racked up over 5 million streams in the US.
It also won top prizes at the MUSE Creative Awards, Global Music Awards, and LIT Talent Awards. In addition, it was performed for the first time in Uganda at the Eddy Kenzo Festival. His music festival attracted close to 100,000 people.
This song's power earned Kenzo a Grammy nomination for Best Global Music Performance for his feature on Matt B's "Gimme Love."
In a post on social media, Kenzo could not hide his excitement about the GRAMMYs.
"We are so grateful to God almighty for such a great moment in our country Uganda. My fellow artist I want to thank you. This is for all of us and to my motherland Uganda thank you for raising me. East Africa stands up, "
Bebe Cool, alias Moses Ssali, congratulated Kenzo on receiving the GRAMMY nomination, and encouraged all artists to back him.
"Your humble behaviour will always be the key to open all your opportunities. May Allah bless you more because this nomination is a win for you and all of us as Ugandans. Let's bring this Grammy to Uganda,".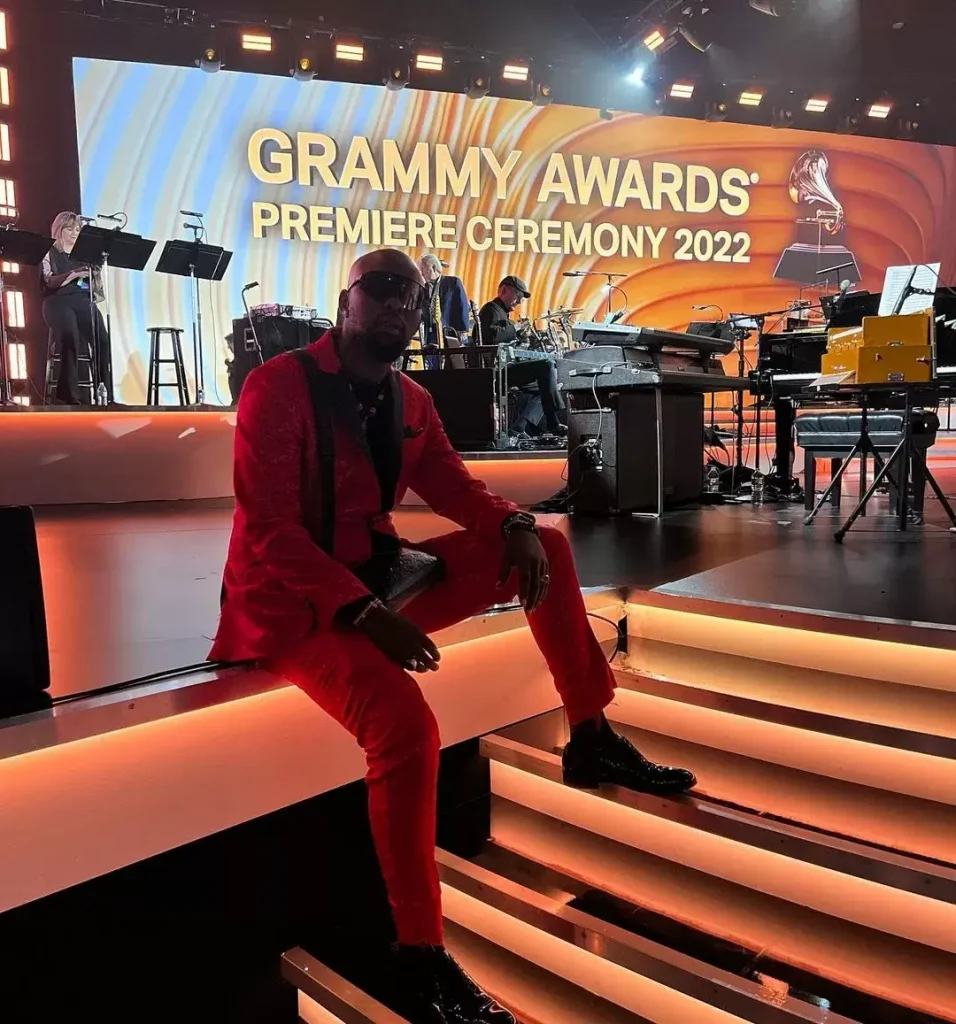 Eddy Kenzo's Grammy nomination is a testament to his incredible talent as a musician. He is the first Ugandan to be nominated for the award, and has also won Nickelodeon and BET awards. 
In addition to being nominated for a Grammy, Eddy Kenzo is a BET Award winner and has won numerous international music awards.
With over a decade of experience, Kenzo has established himself as one of Africa's most prominent artists and arguably the best in East Africa.
Editor's Note: We would appreciate it if you could let us know if any of our content is inaccurate or outdated at press@nowthendigital.com.
You're reading nowthendigital.com — which breaks the news about Uganda, Kenya, Nigeria, South Africa and the rest of the world, day after day. Be sure to check out our homepage for all the latest news, and follow NOW THEN DIGITAL on YouTube, Google, Web Stories, Google News, Medium, Twitter, Reddit, Pinterest, Linktr, Buy Me a Coffee, and Flipboard to stay in the loop.