Shania Twain, the Queen of Country Pop, has stunned fans with her recent weight loss transformation. But how did she achieve such a remarkable change?
CALIFORNIA, UNITED STATES | NOW THEN DIGITAL — Shania Twain, the Canadian singer and songwriter known as the Queen of Country Pop, has captivated audiences worldwide with her powerful voice and hit songs.
With a successful career spanning decades, Twain has become one of the best-selling female artists in Canada and a global music sensation.
However, it's not just her music that has caught people's attention recently—her remarkable weight loss and fitness journey have also become the talk of the town.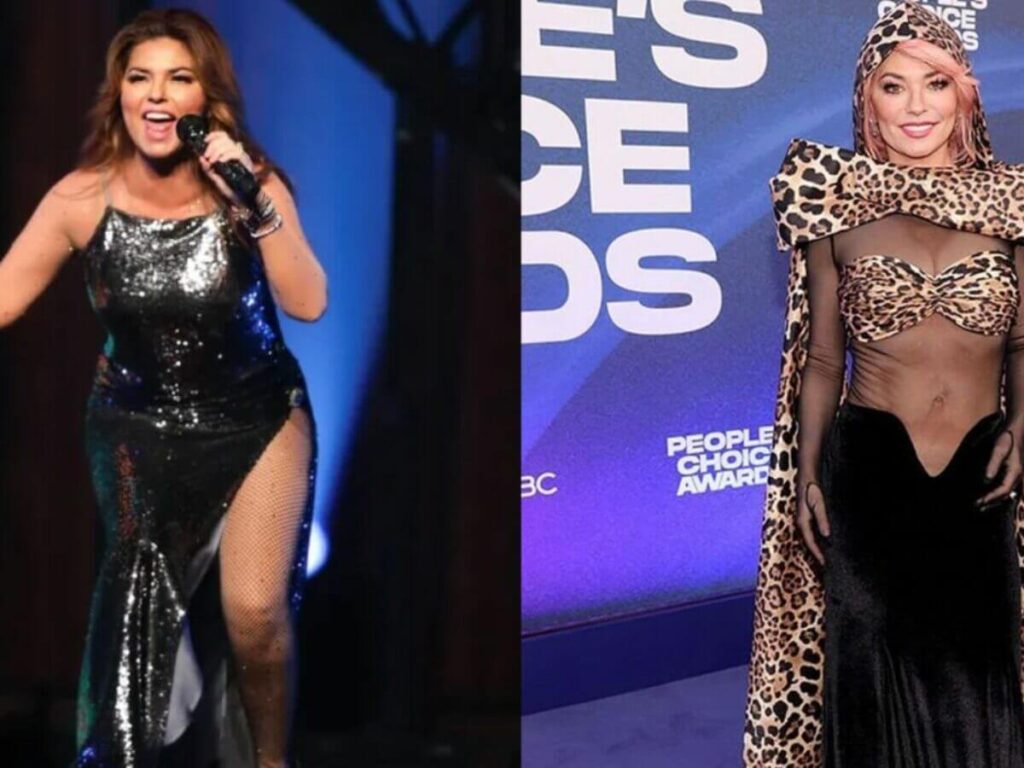 Shania Twain has been following a vegetarian diet for many years, attributing her healthy weight and youthful skin to this lifestyle choice. By incorporating plenty of vegetables into her meals, she ensures a nutrient-rich diet. She also fuels her body with smoothies, providing essential vitamins and minerals.
Here's a closer look at Twain's transformation and her health regimen.
A Surprise Appearance at the People's Choice Awards
Fans were thrilled to see Shania Twain make a surprise appearance at the 2022 People's Choice Awards and at the 2023 Grammys, leaving everyone in awe.
What caught everyone's eye was her stunning figure, showcased in a see-through bodice, black skirt, and a bra top with leopard print. The question on everyone's mind was whether the 57-year-old singer had discovered the fountain of youth.
Many remember her battle with Lyme disease, which had a visible impact on her appearance. Now, she looked slim, energetic, and radiant, leaving people curious about her secrets to achieving such a transformation.
Sticking to a Strict Diet for World Tours
In a 2018 interview, Shania Twain revealed that she adheres to a strict diet while on world tours. This has led many to speculate whether her recent weight loss is a deliberate preparation for her upcoming Queen of Me 2023 world tour.
Having toured the U.K. multiple times and with a global tour on the horizon, Twain's dedication to maintaining her health and physical fitness is evident. She has sold over 100 million records throughout her career, solidifying her status as a music industry icon.
Insights from "Chicken Shop Date"
Shania Twain recently appeared on Amelia Dimoldenberg's YouTube series, "Chicken Shop Date," where she discussed her pre-show diet and the inspiration behind her sixth studio album, "Queen Of Me."
During the five-minute video, she revealed that she follows a vegetarian diet and has specific dietary restrictions on days when she performs live.
The Vegetarian Lifestyle
Shania Twain is a proud carb-free vegetarian, following a protein-rich diet that emphasizes whole foods and real raw food combinations. She believes in consuming nutritious meals that fuel her body and has disclosed her fondness for dill pickle chips and fine cocktails.
To manage her weight, she avoids starchy foods like bread, pasta, and rice.
Her diet consists of non-starchy vegetables, protein-loaded options like chickpeas and quinoa, lentil bowls, and salads. However, she also admits to indulging occasionally with her favorite treats, such as French fries and dill pickle chips.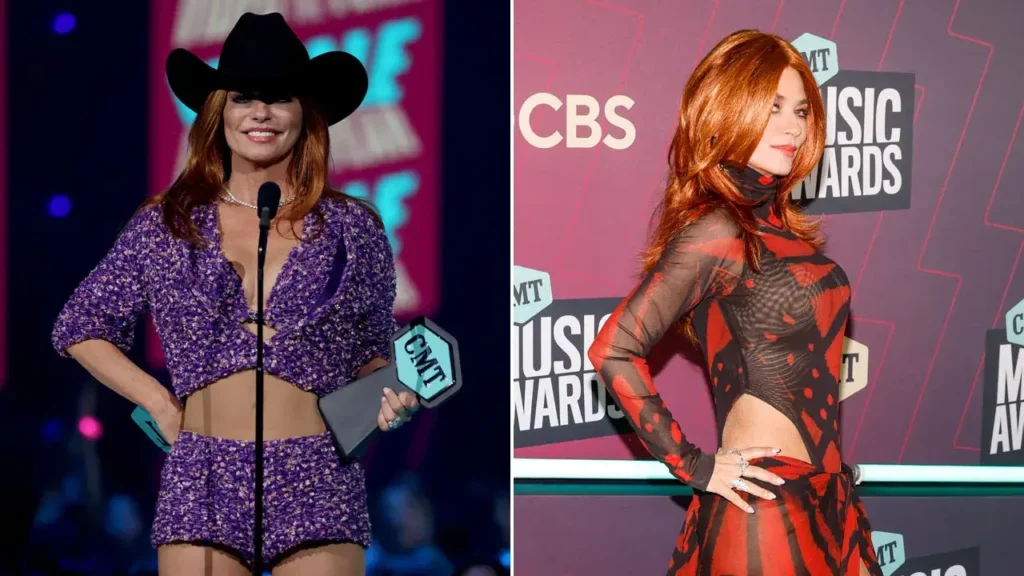 Smoothies and Healthy Snacks
As a way to combat her addiction to chips and snacks, Shania Twain turns to dry fruits like almonds and walnuts. She also incorporates smoothies into her routine, using avocado, coconut water, and fruits as ingredients.
Twain believes in maintaining a balanced diet and avoids starving or depriving herself. She even carries a blender with her wherever she goes, ensuring she has access to her beloved avocado smoothies as a snack between meals.
An Active Lifestyle
Shania Twain's dedication to fitness goes beyond her diet. She leads an active lifestyle that includes horse riding, playing tennis, and regular walking. Walking is her preferred form of exercise, as it allows her to stay active even when she is unable to find a tennis court or hit the gym.
By prioritizing physical activity and incorporating it into her daily routine, Twain maintains her impressive physique while constantly being on the go.
The Benefits and Concerns
While Shania Twain's weight loss has garnered attention and admiration, some have expressed concern about the rapidity of her transformation.
Abrupt weight loss can lead to various health complications, according to medical experts. It's essential to strike a balance between maintaining a healthy weight and overall well-being.
Shania Twain: Icon and Inspiration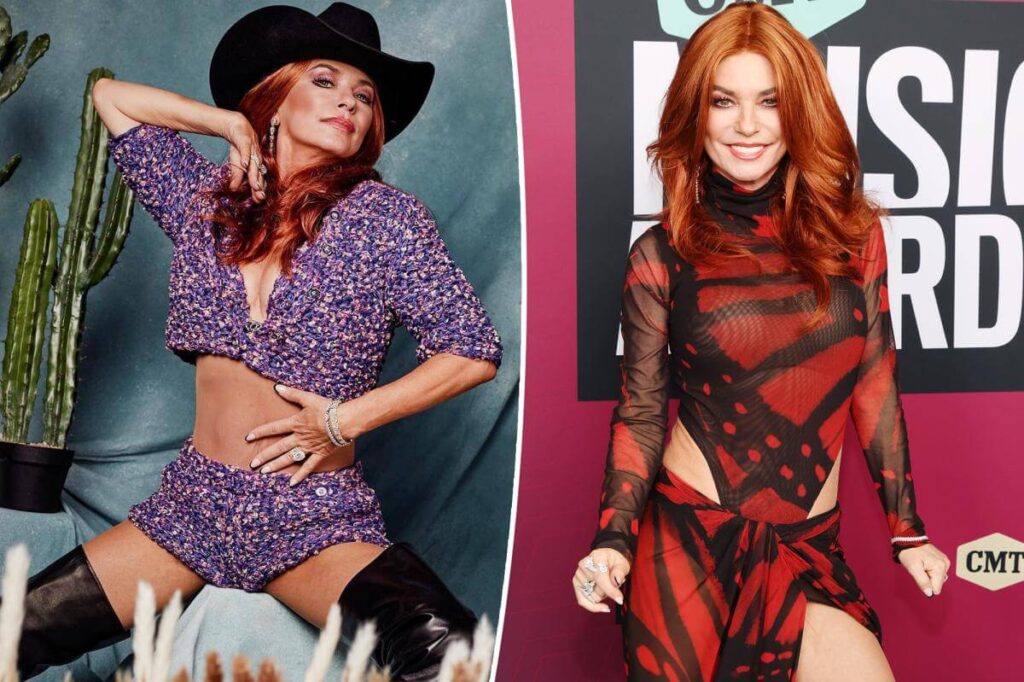 Beyond her weight loss journey, Shania Twain continues to be an influential figure in the music industry. Her successful crossover from country music to pop has influenced artists like Taylor Swift, who credit her as an inspiration for their own musical journeys.
Twain's impact extends beyond the stage, as she is honored with stars on the Walk of Fame in both Canada and Hollywood, and she has received inductions into the Music Hall of Fame of Canada and the Songwriters Hall of Fame in Nashville.
Additionally, her net worth is estimated to be around $400 million USD, a testament to her enduring popularity and success.
As Shania Twain embarks on her Queen of Me concert tour and continues to inspire fans worldwide, her transformation and commitment to health serve as a reminder of the importance of balanced living and self-care.
Editor's Note: If you find any of our content to be inaccurate or outdated, please contact us at press@nowthendigital.com