South Korean police have confirmed that Moonbin, a member of K-Pop boy band Astro, was found dead at his home in southern Seoul late Wednesday.
CUPERTINO, CALIFORNIA | NOW THEN DIGITAL — K-pop singer Moonbin, a member of the boy band Astro, has died at the age of 25. The music label Fantagio Music confirmed his death on Thursday, but did not reveal the cause.
K-Pop fans around the world are mourning the loss of South Korean singer and dancer Moonbin, who died at the young age of 25.

While the cause of his death has not yet been confirmed, it is suspected that Moonbin died by suicide.

Moonbin's untimely death is the latest tragedy to strike the K-Pop industry, which has seen a number of young stars pass away in recent years.

In 2018, 33-year-old Minwoo of boy band 100% died at home from cardiac arrest.

Just months before that, SHINee's lead singer Jonghyun died by a suspected suicide at the age of 27.
Moonbin was found dead at his home in southern Seoul on Wednesday. Police said there was no evidence of foul play. Fans expressed their sorrow on social media and called on people to respect Moonbin's family during this difficult time.
Early career and active schedule
Moonbin, who performed under his first name, was part of Astro and also sang with a sub-group called Moonbin & Sanha. He joined Fantagio's trainee programme as a child and worked as an actor and model before making his debut with Astro in February 2016.
Before his death, Moonbin & Sanha were scheduled to perform at the Dream Concert, one of the largest joint K-pop concerts in South Korea, in May.
The group was also in the middle of their Diffusion Fan Con Tour across Asia and had launched an official fan community page on Weverse, the global fandom platform from K-pop megastars BTS's agency HYBE.
Moonbin was a member of the K-Pop group Astro and also performed with a sub-group called Moonbin & Sanha. He joined Fantagio's trainee program at an early age and was an actor and child model before debuting with Astro in February 2016.
Industry pressure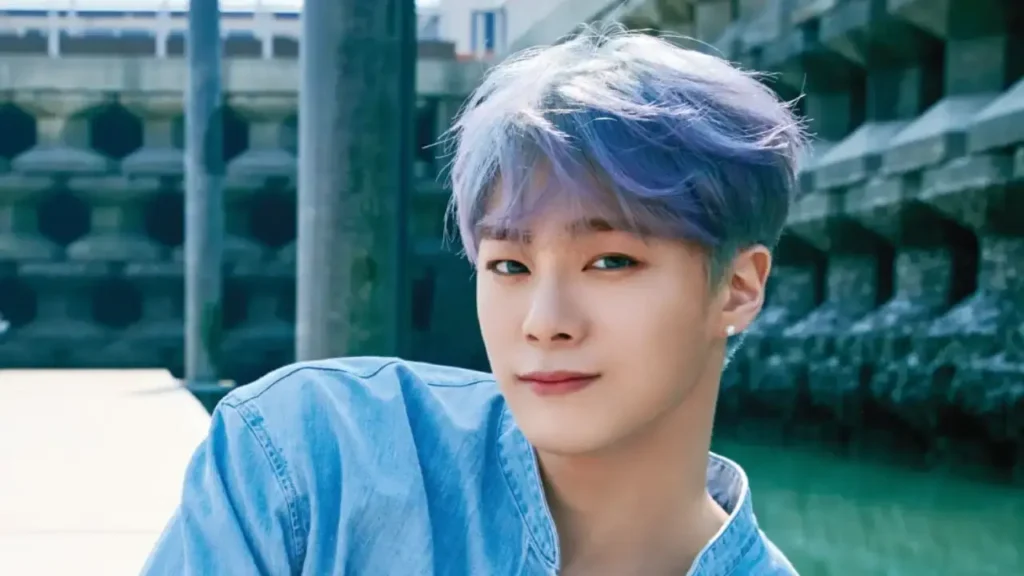 The K-Pop industry is known for its intense training regimen, which begins at a young age and can take over an artist's entire life. K-Pop stars are picked up by agencies in their early or mid-teens and live under tight control, with their days taken over by grueling musical and dance training.
While K-Pop's global popularity continues to rise, the industry has faced criticism for its treatment of young artists. The pressure to succeed can be immense, and there have been reports of physical and emotional abuse within the industry.
In recent years, several young K-pop stars have died of suspected suicides, including Goo Hara, who died in 2019, and Sulli, who died in 2019 after a long struggle with online bullying.
Moonbin's death has been reported by South Korea's Yonhap News Agency as an apparent suicide, citing an unnamed police official.
K-pop is known for its cut-throat competition, lack of privacy, online bullying and relentless public pressure to maintain a wholesome image at all times and at any cost.
Fans express grief
— fantagio (@fantagiogroup) April 19, 2023
Fans have taken to social media to express their shock and heartbreak over Moonbin's passing. "Rest in peace, Moonbin. I hope the stars and the moon treat you well. I hope they give you all the comfort and love," one fan wrote.
Another fan stated, "I can't focus on work now. This really hurts." Billboard's K-pop columnist Jeff Benjamin said, "No one around him saw this coming, but what we can keep is his undeniable smile."
I'm still on my denial stage, I just can't complete accept it yet. moonbin you're gone so early, fellow aroha let's keep holding on each other and comfort the boys, we are in a tough and rough year. moonbin is currently undergoing cremation 🤕💔 #MoonBinWeLoveYou #MOONBIN #ASTRO pic.twitter.com/xfJU2lfixX

— MULTI-STAN✨ᱬ⧗ |Rest In Paradise Moonbinaa! 🤕🕊️| (@aecrownguard) April 20, 2023
You will Always be remembered #Moonbin 🤍
January 26, 1998 – April 19, 2023#MoonBinWeLoveYou pic.twitter.com/wLRgldDuve

— Saa Ras (@eat_Nsleep) April 20, 2023
YOU KNOW WHAT'S MOST PAINFUL??? APRIL 19 WAS MOONBIN'S MOTHER BIRTHDAY. HE DIED LEAVING HIS MOTHER ON HER BIRTHDAY💔#moonbinastro #MoonBinWeLoveYou #moonbin pic.twitter.com/1tE1qtE7KE

— ゞ (@imdaynalyn) April 20, 2023
Seeking Help
If you or someone you know is struggling with thoughts of suicide, please reach out for help. International helplines can be found at www.befrienders.org. In the UK and Ireland, Samaritans can be contacted on 116 123 or via email at jo@samaritans.org or jo@samaritans.ie.
In the US, the National Suicide Prevention Lifeline can be reached at 800-273-8255, or you can chat for support. You can also text HOME to 741741 to connect with a crisis text line counselor. In Australia, the crisis support service Lifeline is available at 13 11 14.
Editor's Note: We would appreciate it if you could reach out to press@nowthendigital.com if you find any outdated or inaccurate content.