Mauimøon, an Alté-R&B singer-songwriter, has been named the first artist to be featured in Apple Music's brand-new Up Next artist development program in East Africa.
KAMPALA, UGANDA | NOW THEN DIGITAL — Alt-R&B singer-songwriter Mauimøon (Donald Otim) has been named by Apple Music as the first artist to be featured in its new Up Next artist development program in East Africa.
Mauimøon is an artist from Uganda who has released a second sophomore EP titled 'From Uganda With Love'. He has a presence on SoundCloud, 

Spotify

, Tidal, and other streaming services.

The Up Next program is designed to support emerging artists from around the world by providing them with resources and exposure. 

Through this program, Mauimøon will receive mentorship, guidance, and promotional support to help him reach a larger audience.
Who is MAUIMØON?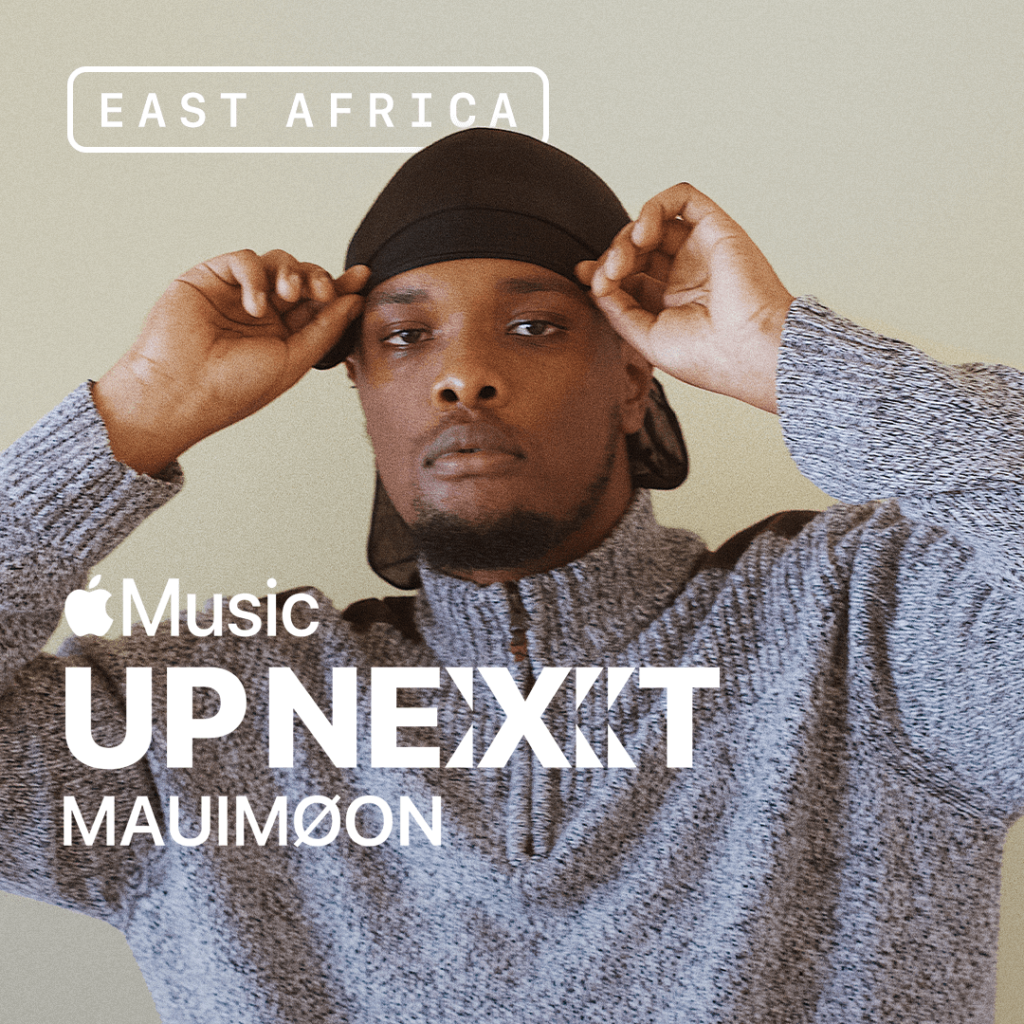 Mauimøon (Donald Ngoga Otim) is a singer-songwriter from Uganda who is transforming the new sound of the underground Alté scene. His music combines elements of R&B, Afro-pop, and hip-hop. 
He originally debuted his well-groomed sound during the 2021s, has since kept control of his talent and further honed his voice.
Pleasure, a collection of five expertly created songs, was driven by MAUIMON's warm, sweet-scented vocals and included a combination of amorous longings and joyful sentiments of love.
Similar elements are present in From Uganda With Love, where the singer and producer uses his mellow, leisurely speech to cover every beat. Here, the singer flatters, yearns for, and seduces the object of his devotion. Romance is a major theme.
The sonic polymath creates a vibe reminiscent of '90s R&B with "Sayin My Name," a smooth blend of glittering piano chords and muffled rhythms.
The funky "Cherry Sweet" raises the energy level, while MAUIMON turns on his lover-boy charm in "Supahawt" by singing beautiful love songs to his crush.
His harmonization technique has been praised for its ability to pull the listener in and hit them where they can feel it. Mauimøon's music can be found on platforms such as SoundCloud, Spotify, TIDAL, and more.
Mauimøon talks about his feature on Apple Music's Up Next Artist in East Africa.
"I am honoured to be selected for Apple Music Up Next. This means a lot to me as a Ugandan artist from a country that has a lot to offer in the music industry. It makes me feel good that my music is being recognized, especially as an Alte/R&B African artist in an Afrobeats-dominated industry, and it motivates me to keep doing my best." 

"Through my latest EP, From Uganda With Love, I want to evolve my sound and reconnect with my country and religion after spending some time away while also showcasing the R&B influence my fans have come to enjoy from my work. Being selected as Apple Music's Up Next artist for East Africa is a priceless opportunity to see my vision become a reality," he says.
Having spent years in Uganda refining his talents as a producer under the name SoulChyld, Mauimøon has now shifted his focus to being fully in the spotlight as a singer and songwriter.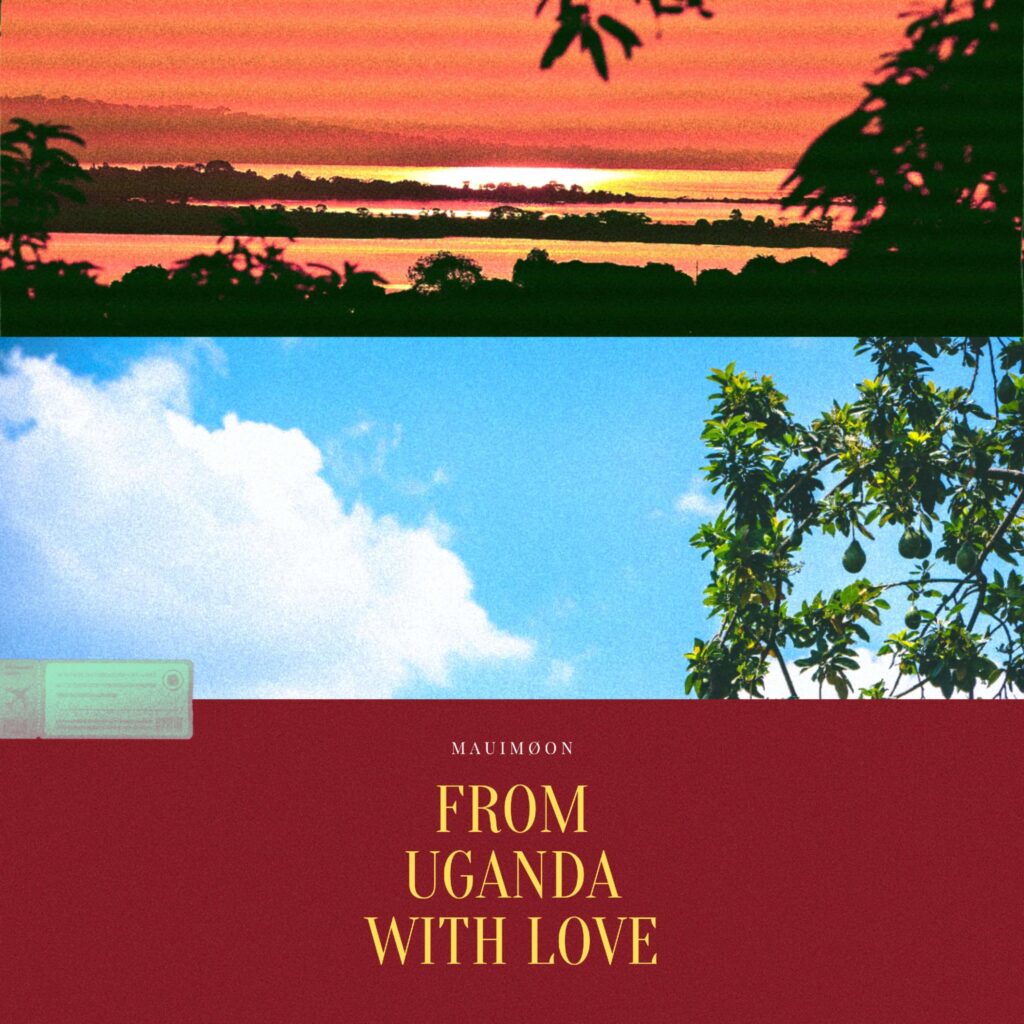 His debut album, From Uganda With Love (2023), available to stream on Apple Music and released through Palagroove, is the catalyst for this move and showcases the evolution of his sound.  
As a fresh-faced pioneer of Africa's underground Alté scene, Mauimøon fuses R&B, Afro-pop and hip-hop, all underpinned by his smooth, unorthodox vocals that were influenced by the R&B timbres of Joe Thomas and Craig David.
Developing artists with Apple Music Up Next
Apple Music's Up Next artist development program has had a fruitful history of spotlighting the next wave of creative talent since it was established in August 2017, with Nigerian Grammy Award winning superstars, Burna Boy and Tems, the first two African artists to be spotlighted on a global scale in 2019 and 2021 respectively.
Expanding to showcase South African talent in March 2021, and then later Nigerian talent in July 2021, Apple Music has had its finger on the pulse of African talent as the eyes and ears of the world have shifted to the melting pot of sounds emerging from the continent.
South African artist alumni include Blxckie, SiBi, Valley Sixteen, Hersch, Ciza, Una Rams, Lucasraps, Filah Lah Lah, Halo Yagami, ByLwansta, SunMan, Money Badoo, Nanette, Amy Lilley, Maglera Doe Boy, aboynamedblu and Eloff, while Nigerian alumni include Ajebo Hustlers, Jaido P, Wavy the Curator, SGaWD, Browny Pondis, TI Blaze, Young Jonn, Ninety, Khaid, Majeeed, Oganya, Kaestyle and Novemba.
"Being part of the Up Next program was a huge step in the right direction for me. Going from releasing music for free to being part of something that allowed me to tap into a fan base across my borders is a dream." – Blxckie

"Being an Up Next artist was very exciting for me. The exposure and support from Apple Music was an incredible journey and I really appreciate it." – Young Jonn.

"It was a very surreal moment for me because I totally wasn't expecting to be recognized by such a prominent platform right away. I feel super blessed and honoured and I'm definitely looking forward to what the future holds." – Halo Yagami.
As the first Up Next act to be spotlighted in East Africa, Mauimøon will be featured across Apple Music's East Africa Up Next playlist. 
The curated Up Next playlist features a dynamic class of new and emerging artists, thoughtfully hand-picked by Apple Music editors from around the world. 
The playlist is genre agnostic and represents a line-up of artists our global editors are passionate about and eager to expose to a larger audience. 
The vast global Up Next roster of past talent includes Grammy-nominated and critically lauded talent like 6lack, Daniel Caesar, H.E.R., Greta Van Fleet, Khalid, Amy Shark, Billie Eilish, Sabrina Claudio, Sigrid, Mr Eazi, Stefflon Don, Bad Bunny, Juice WLRD, Bazzi, Jax Jones, NCT 127, Summer Walker, Tierra Whack, Dean Lewis, Pink Sweat$, Koffee, Megan Thee Stallion, Burna Boy, Clairo, Lunay, Jessie Reyez, Orville Peck, Victoria Monét, Ingrid Andress, Conan Gray, Don Toliver, Rema, BENEE, Holly Humberstone, Natanael Cano, Givēon, beabadoobee, Arlo Parks, Tate McRae, Foushee and Tems.
Editor's Note: If you find any of our content to be inaccurate or outdated, please contact us at press@nowthendigital.com
You're reading nowthendigital.com — which breaks the news about Uganda, Kenya, Nigeria, South Africa and the rest of the world, day after day. Be sure to check out our homepage for all the latest news, and follow NOW THEN DIGITAL on YouTube, Google, Web Stories, Google News, Medium, Twitter, Reddit, Pinterest, Linktr, Buy Me a Coffee, and Flipboard to stay in the loop.