Monkeypox and chickenpox differ greatly in multiple aspects, but the symptoms of each can be easily identified. This article will discuss the symptoms, incubation period, vaccines, and human-to-human transmission.
KAMPALA | NOW THEN DIGITAL — There are many differences between monkeypox and chickenpox, but you can easily identify each of these illnesses from their symptoms. 
The monkeypox virus becomes infectious to humans after coming in contact with infected rodents and wildlife. It is most common in Africa and occurs rarely in other countries.

Although the vaccines are not completely effective, they can reduce the risk of severe disease. The vaccines for chickenpox, smallpox, and monkeypox can be given as preventative measures.

Read also: In this article about 

monkeypox you will find information about the symptoms

, the incubation period, and what to do if you get the disease.
This article will cover the symptoms, incubation period, Vaccines, and Human-to-human transmission. Here's a quick guide to each. Let's jump in and learn about each one.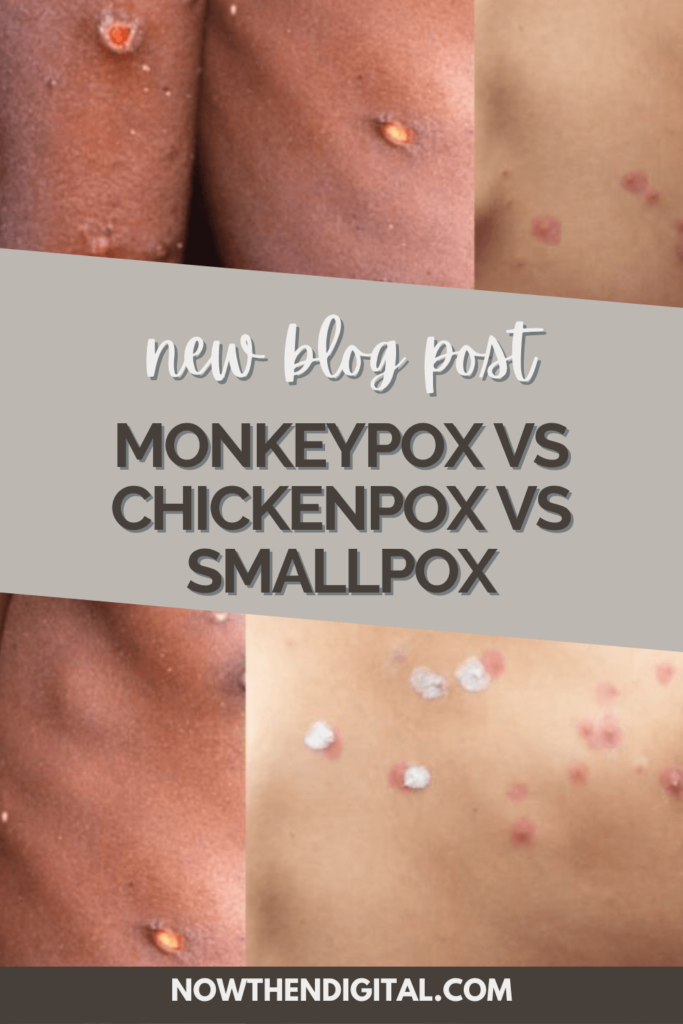 Incubation period
The incubation period of chickenpox, smallpox, and monkeypox varies widely, usually from five to fourteen days. Human monkeypox usually starts with fever and is followed by rash or a combination of these symptoms. 
The disease is often transmitted through close contact, respiratory droplets, and contaminated materials. This newer strain is less dangerous and has a 1% mortality rate.
The monkeypox virus is found in various animal species, including rope squirrels, tree squirrels, Gambian pouched rats, and dormices. 
Although it is not a natural reservoir, it has recently increased its presence in neighboring countries such as the Republic of Congo. 
In late 2013, the virus was detected in the Democratic Republic of Congo in a nine-month-old boy. The disease is most common in the rainforest regions of the Congo Basin, but it has now spread throughout Africa.
Monkeypox is most common in Africa and occasionally in other countries. The virus has spread to humans through contact with infected rodents and wildlife. 
Until recently, no known natural reservoir of monkeypox was identified, but rodents are the most likely source of infection. 
Eating meat that is not fully cooked may also pose a risk. People living in forested areas are also likely to come in contact with infected animals and humans.
Human cases of monkeypox have been reported in 11 African countries since 1970. These countries include Benin, Cameroon, the Central African Republic, Gabon, Liberia, Nigeria, South Sudan, and the Democratic Republic of the Congo. 
In recent outbreaks in the Democratic Republic of Congo, the virus has spread to a high number of people due to a lack of smallpox vaccination.
The incubation period of chickenpox, smallpox, and monkeypox differ from one another. Chickenpox usually takes about five to fourteen days to develop into a rash. 
For monkeypox, the incubation period is between five and fourteen days. Symptoms include fever, malaise, swollen lymph nodes, and general body aches.
Symptoms
The symptoms of monkeypox, chickenpoX, and smallpox are similar and often difficult to distinguish. The infection typically runs its course in two to four weeks. 
However, it can be dangerous in children and people with compromised immune systems. It can also cause thousands of lesions to form at one time. Because the infection is not transmitted through the blood, there is no specific treatment for monkeypox. 
However, those who develop the illness should seek medical care if they notice rash, fever, or unusual skin changes.
Historically, monkeypox has been found in West and Central Africa, where it is more prevalent. In recent years, outbreaks have occurred in the United States and elsewhere, spurring more fear about the disease. 
Despite this, the COVID pandemic is still active. This means that it is not uncommon for a child to contract monkeypox while traveling abroad or coming into contact with imported animals.
Although the illness of chickenpox and smallpox is similar, they are not the same. Although the two viruses are closely related, the clinical symptoms and treatment for monkeypox and smallpox are entirely different. 
Despite similarities, monkeypox is generally not as fatal and the strain from Western Africa is less pathogenic than its counterpart from Central Africa.
Unlike chickenpox and smallpox, the signs and symptoms of monkeypox are similar. Monkeypox usually begins on the face, but it can spread to other parts of the body, including the genital area. 
The rash is red and swollen lymph nodes are common after the virus has begun. Monkeypox rash is usually non-fatal and will clear up within a couple of weeks.
After being exposed to monkeypox, the disease is usually not fatal, but vaccination can reduce the severity of the disease. Monkeypox can also be prevented by vaccination. 
Although there is no cure for monkeypox, a vaccine for chickenpox is available to protect against the infection. 
The Immune vaccine is approved in the U.S. and is the only vaccine licensed to prevent both chickenpox and monkeypox. 
Vaccination after exposure is also recommended, especially if you have weakened immune system.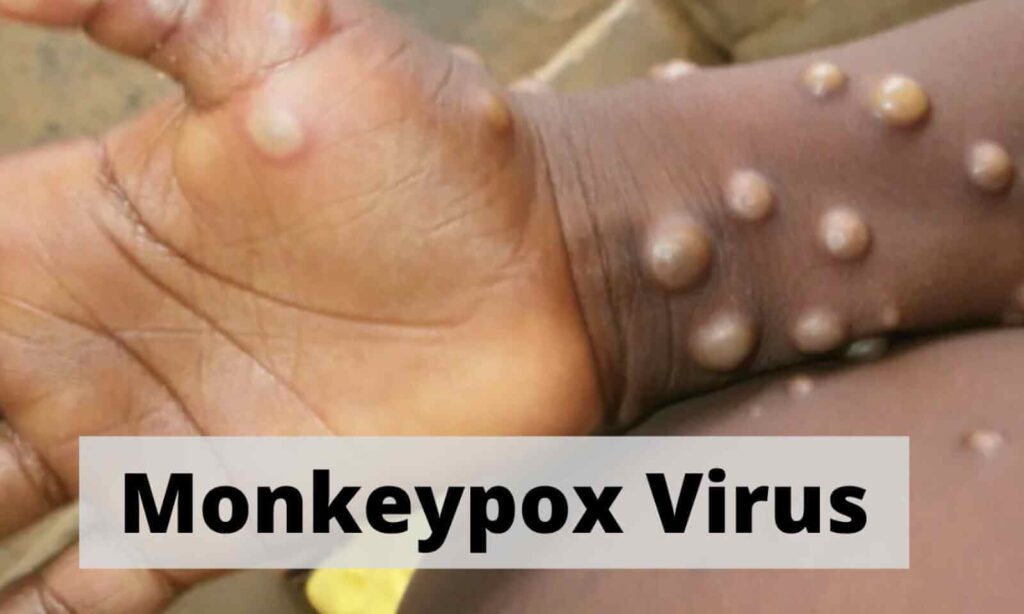 Vaccines
The CDC currently has 1,000 doses in storage. The vaccine manufacturer, Bavarian Nordic, expects to increase production as the need grows. 
The U.S. Biomedical Advanced Research and Development Authority has ordered another 13 million frozen doses. The vaccine versions in storage were previously manufactured as liquids. 
This type of vaccine has a short shelf life and therefore cannot be kept on hand for long periods of time.
The CDC is considering making the Jynneos vaccine available to high-risk individuals. It was developed for individuals with compromised immune systems and recently was approved by the FDA for the general public. 
Jynneos generates immunity to monkeypox. The vaccine is also a good option for children who are at risk of contracting the disease.
Monkeypox outbreaks are becoming larger and more dangerous than they were in the 1990s, and they are now spreading to different continents. 
The vaccines for chickenpox, smallpox, and monkeypox have helped prevent the disease from becoming a permanent presence in Europe and North America. 
A recent study found that about 40 percent of monkeypox cases in the U.S. were contracted from travel to areas with high monkeypox prevalence.
The symptoms of monkeypox include a red rash. The rash begins as flat red bumps and spreads to other areas of the body. 
The lesion is surrounded by pus-filled blisters and crusts. The infection typically lasts between two and four weeks. 
If you have been exposed to the virus, seek medical attention immediately. For more information, visit CDC.
Since these illnesses share the same class of viruses, vaccines for chickenpox and monkeypox are designed to protect against both. 
Both types of the disease share similar clinical symptoms and can be confused with each other. The difference between chickenpox and monkeypox is the location of the rash. 
In Western Africa, the strain of monkeypox is less pathogenic than that of Central Africa.
In recent studies, researchers have developed a DNA vaccine for monkeypox that contains four vaccinia virus genes. 
The vaccine protects from severe disease and the antibodies produce antibodies that neutralize the virus. 
Although the vaccines are not fully effective, they can prevent severe disease. The vaccines for chickenpox, smallpox, and monkeypox can be administered to individuals as a preventive measure.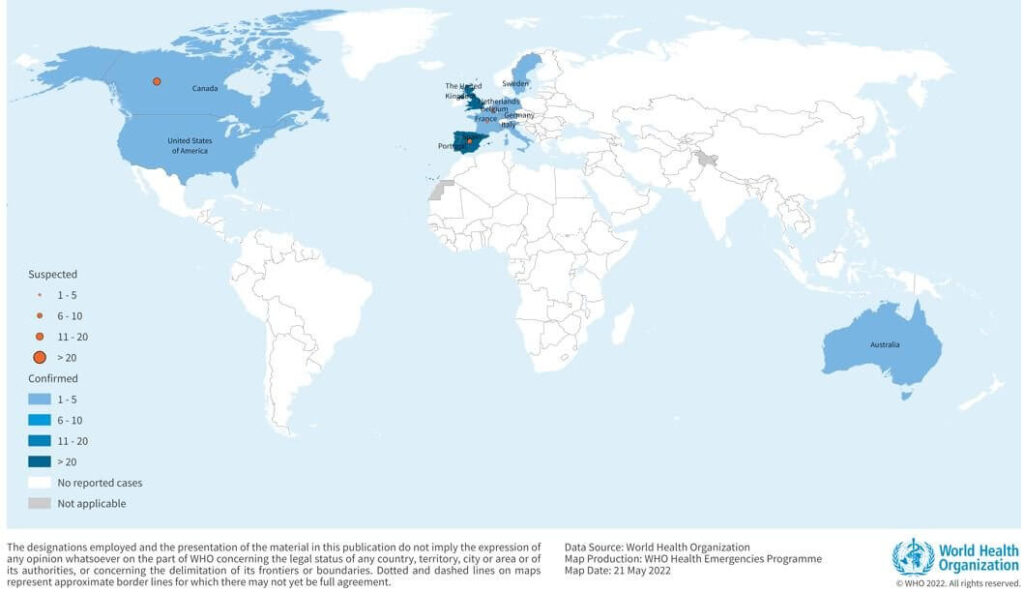 Human-to-human transmission
There is a risk of monkeypox transmission among health care workers. Human-to-human transmission of chickenpox, smallpox, and monkeypox is considered low to moderate. 
Case fatality rates vary from 0% to 11% in the general population. A higher rate of fatalities was found among young children. 
Recently, case fatality rates were around three to six percent. Infections of these diseases are often characterized by changes in immune status, which includes seroconversion of IgM and IgG antibodies.
Monkeypox is a contagious disease spread by close physical contact. Monkeypox has no known specific sexual routes. 
Sexual contact is an important route of transmission, but studies are needed to determine if sexual contact is a risk factor for the disease. 
In many cases, sexual contact has no proven risk for transmission. 
Although there is currently no evidence to prove sexual contact causes monkeypox, it is known that close physical contact is a risk factor for human-to-human transmission.
Since the 1970s, the number of reported monkeypox cases has increased in the Democratic Republic of Congo. 
In December 2013, the outbreak was reported in 26 districts that comprise 512 health zones, including the Bokungu Health Zone in the Tshuapa District in the Equateur Province. 
The outbreak affected 47 people. Infections have increased more than fourfold in the Democratic Republic of Congo since then.
CDC officials have announced that it is investigating the possibility of community transmission of Zika virus in the United States. The virus is transmitted through the bloodstream and usually manifests symptoms one to two weeks after infection. 
In the Congo Basin, the disease kills up to 10% of people infected. In West Africa, the rate is around 1%. These infections can spread quickly and are often fatal.
The WHO has created a technical advisory group that specializes in infectious hazards. Chaired by epidemiologist David Heymann of the London School of Hygiene & Tropical Medicine, this group developed recommendations for the disease.
The European Center for Disease Prevention and Control has warned that the risk of human-to-human transmission of monkeypox is high, as a human-to-animal virus could establish itself in Europe.