MTN Group, the leading pan-African telecom provider, has unveiled a substantial investment plan of $3.5 billion for Nigeria, reaffirming the company's strategic focus on its most lucrative market.
LAGOS, NIGERIA | NOW THEN DIGITAL — Pan-African telecom provider MTN Group has announced its ambitious plans to invest $3.5 billion in Nigeria over the next five years. This significant investment reflects the company's commitment to its most profitable market.
MTN Group Chairman Mcebisi Jonas unveiled the investment plans during a meeting with Nigeria's new president, Bola Tinubu, attended by MTN's top executives and directors.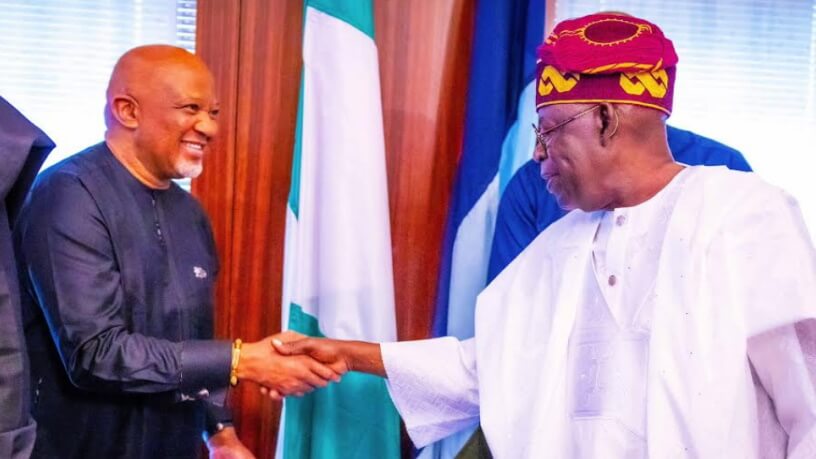 Nigeria: A Revenue Powerhouse for MTN Group
Operating in 19 markets, MTN Group derives the largest portion of its revenue from Nigeria. In the first quarter of 2023, the telecom giant witnessed a 9.4% increase in mobile subscribers, reaching 76.7 million.
The number of active data users also rose by 14.7% to 41.2 million, while mobile money wallets experienced growth of 1.2 million, totaling 3.2 million.
These impressive figures were accompanied by a significant 20.5% surge in service revenue, reaching $742 million. Earnings before interest, tax, depreciation, and amortization also displayed robust growth, increasing by 17.7% to $397 million.
A Strategic Meeting with President Tinubu
During the meeting with President Tinubu at the State House in Abuja, MTN Group Chairman Mcebisi Jonas announced the company's intention to invest billions of dollars in Nigeria, aiming to mobilize additional investors with a potential $1.5 trillion earmarked for Africa's largest economy and the continent's most populous nation.
Expressing his confidence in Nigeria's investment potential, Jonas applauded President Tinubu's decisive leadership and swift implementation of structural reforms.
Jonas stated, "The message you have given us is that Nigeria is investible, and with your election, we are seeing decisive, prompt, and keen interest in structural reforms."
Supporting Nigeria's Economic Reforms
Since his inauguration, President Tinubu has demonstrated his commitment to economic reforms that foster local businesses. Notably, he has terminated petrol subsidies and unified the naira's multiple exchange rates, contributing to positive responses from the stock market.
President Tinubu remarked, "I am glad that the stock market is responding positively to the structural adjustments."
MTN Group's Vision for Progress
As Africa's largest mobile network, MTN Group seeks to forge partnerships for progress across the continent.
The company aims to align its aspirations with those of its host countries, emphasizing collaboration with nation-states to achieve shared goals and promote socio-economic development.
Editor's Note: If you find any of our content to be inaccurate or outdated, please contact us at press@nowthendigital.com