As the 2023 NSSF Kampala Hills Run gains momentum, eleven more companies across various sectors have joined forces with the National
Social Security Fund (NSSF), bringing the total number of partners to 22 since the launch of the run a week ago.
KAMPALA, UGANDA | NOW THEN DIGITAL — Since its launch a week ago, the National Social Security Fund (NSSF) has garnered the support of 11 additional companies from various sectors, bringing the total number of partners for the 2023 NSSF Kampala Hills run to 22.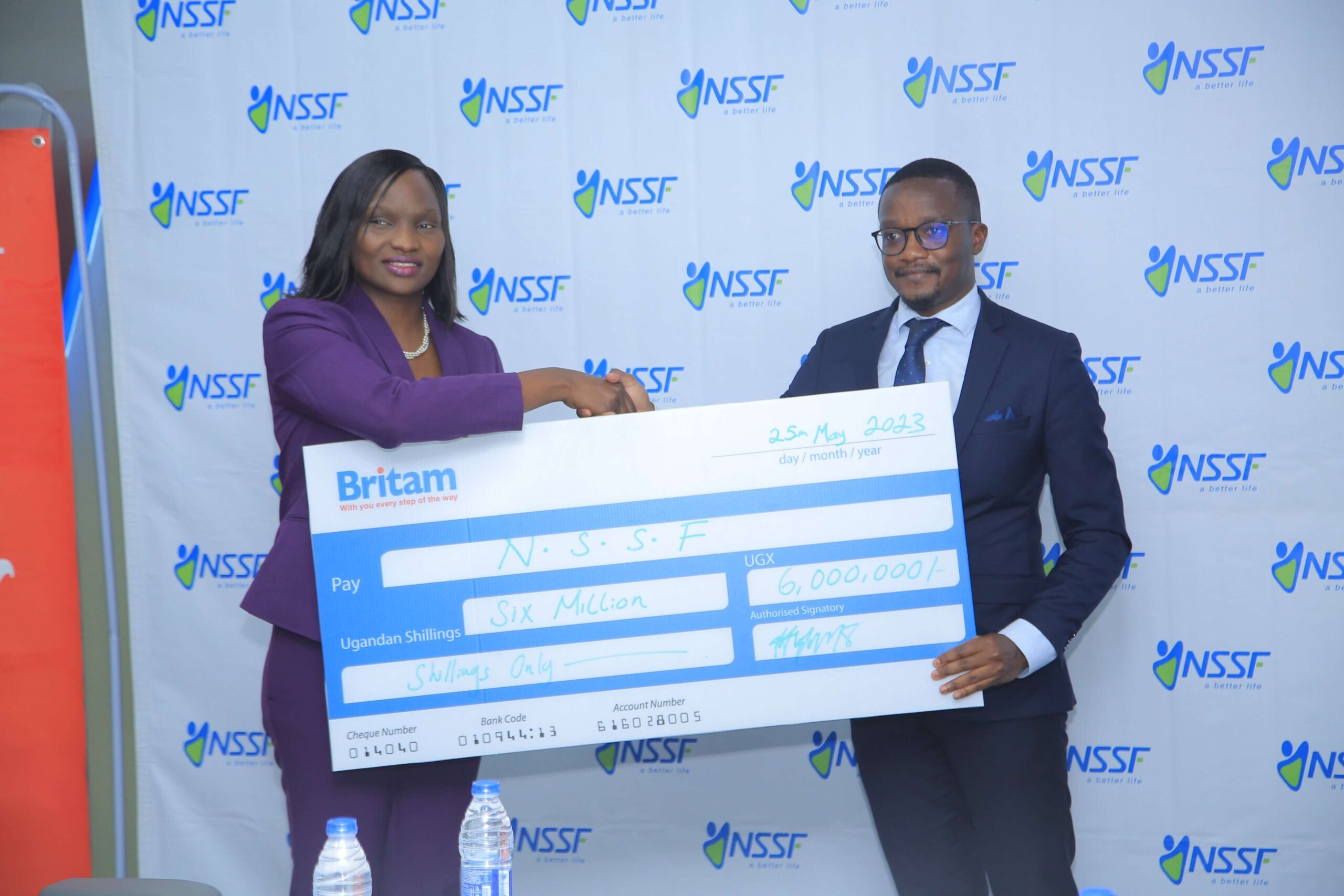 New Partners and Their Contributions
The companies that have recently joined hands with the NSSF include Centenary Bank, which contributed shs20m, Britam Insurance with shs6m, Uganda Clays with shs10m, Citi Bank with shs5m, Prudential Uganda with shs10m, Kampala Capital City Authority with shs5m, Galaxy FM with shs50m (in-kind), Institute of Certified Public Accountants (ICPAU) with shs5m, Kampala Associated Advocates with shs5m, Interswitch with USD1000, and Standard Chartered Bank with shs5m.
NSSF's Commitment to the Cause
Barbra Arimi, the NSSF Head of Marketing & Corporate Affairs, expressed her appreciation for the increasing number of corporate organizations that have responded to the Fund's call to support future leaders through this initiative.
Arimi emphasized the importance of having numerous partners onboard, which affirms the Fund's commitment to mobilizing Ugandans to raise a total of shs1bn for this noble cause.
The Fund has welcomed more partners for the 2023 #NSSFKlaHillsRun. So far, Ushs 291m (in cash) has been raised which is 29% of Ushs 1bn target aimed towards improving learning conditions in public primary schools countrywide, through refurbishment, sanitation, and provision of… pic.twitter.com/L1REERYQUm

— NSSF Uganda (@nssfug) May 25, 2023
Utilizing Proceeds for School Improvements
The proceeds from the run will be utilized to enhance learning conditions in public primary schools nationwide. The focus will be on refurbishment, improving sanitation facilities, and providing digital labs.
Contributions and Support
During the contribution handover, Beatrice Lugalambi, Centenary Bank's General Manager of Corporate Communication & Marketing, expressed the bank's honor to partner with the NSSF on this run, as it has the potential to transform schools in their communities.
Centenary Bank made a generous contribution of shs20m towards this cause.
While handing over their contribution, @Beatrice Lugalambi, @CentenaryBank's General Manager Corporate Communication & Marketing said, " Our bank is greatly honoured to partner on this run because it has the potential to transform schools in our communities. We are therefore glad… pic.twitter.com/bZ3tikvCbo

— NSSF Uganda (@nssfug) May 25, 2023
Other Notable Partners
Among the other partners for the run are Housing Finance Bank, which is the official partner for the 2023 edition with a contribution of shs150m, NBS Sport (part of Next Media Group) as the official media partner, Crown Beverages Limited as the official drinking water provider through their brand Aquafina, Uganda Red Cross Society as the run's First Aid partner, and Uganda Athletics Foundation as the run's technical partner.
Further Collaborations
Umeme Limited, Post Bank, Nation Media Group, Clarkson Insurance Brokers, Capital Markets Authority, Stanbic Bank, and Vision Group have also joined hands with the NSSF for this noble cause.
Call for Participation and Event Details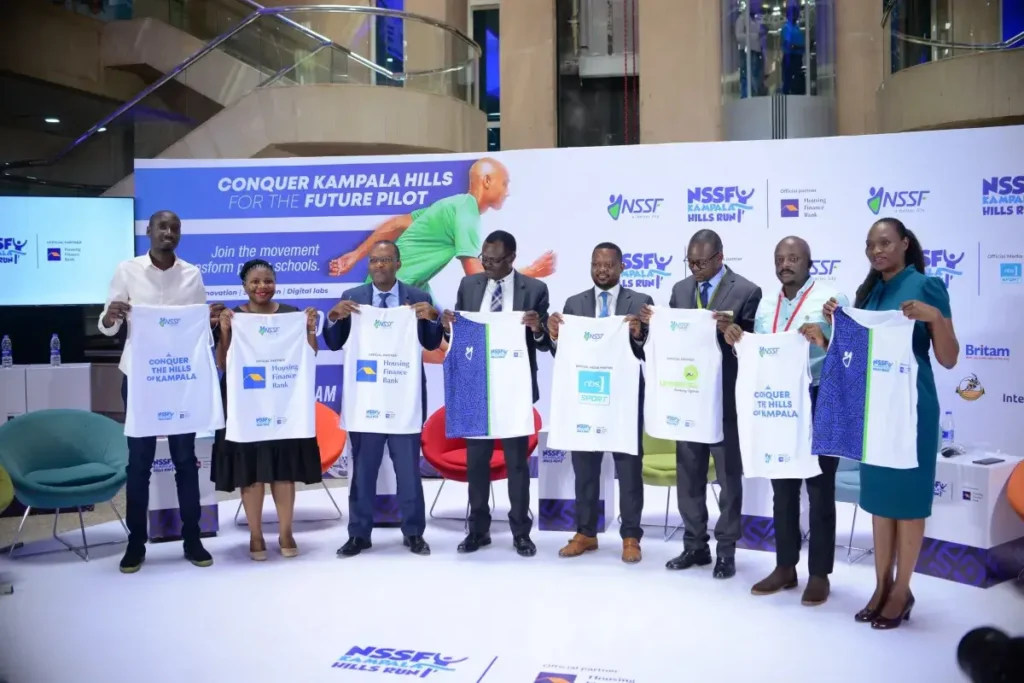 Arimi applauded all the organizations that have partnered with the Fund for the run and encouraged individuals and enterprises to register for participation.
The run is scheduled to take place on Sunday, 2nd July 2023, at Kololo Independence grounds, commencing at 6 a.m. It will cover a distance of 21km, traversing selected hills of Kampala.
Registration Information
Groups or organizations can register for the run through the NSSF website at https://www.nssfug.org/nssfrun or at selected Housing Finance Bank branches in Kampala. Individual participants can register and obtain a kit at Ushs 25,000 by dialing *217*277# on Airtel or MTN networks.
Editor's Note: If you find any of our content to be inaccurate or outdated, please contact us at press@nowthendigital.com