Airtel Uganda has announced the launch of eSIM (embedded SIM), a digital SIM that provides customers with the same functionality as a physical SIM.
KAMPALA, UGANDA | NOW THEN DIGITAL — Airtel Uganda has announced the launch of its eSIM (embedded SIM) service, a digital SIM that allows customers to access the same functionality as someone using a physical SIM.
The introduction of eSIM in Uganda marks another step towards digital transformation, giving customers greater convenience and flexibility.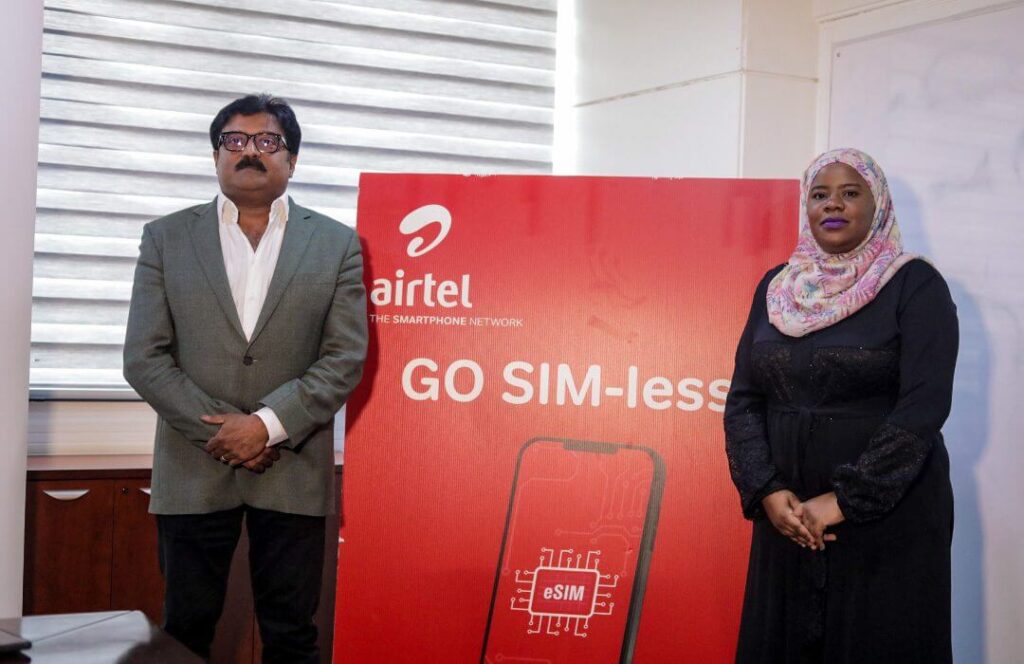 Airtel Uganda's Head of Data, Devices, and New Product Development, Joweria Zziwa Nabakka, highlighted that the eSIM is planet-friendly, plastic-free, and has zero carbon emissions. Additionally, it allows for an easy extra line, meaning customers can use two numbers without requiring two phones.
The Benefits of eSIM
The eSIM offers several advantages over traditional SIM cards as it is quick and easy to set up online. It is also planet-friendly, being plastic-free and having zero carbon emissions.
With the eSIM, customers can have an additional line without needing a second phone or handset. It also eliminates the fear of damaging or losing a SIM card, making it a more secure option.
eSIM Service Availability
In East Africa, carriers such as Safaricom Kenya, Airtel Tanzania, and Airtel Kenya already support eSIM service. Airtel Uganda's eSIM supports 2G, 3G, and 4G-LTE technology, giving customers greater network flexibility.
Customer Convenience
According to Joweria Nabakka, Airtel Uganda's Head of Data, Devices, and New Product Development, customer expectations are changing.
She said, "Mobile users reward digital convenience, and we are confident that our customers will quickly move to our eSIM for what it delivers. As a business, we will continue enabling digital transformation to deliver the full customer experience."
Switching to eSIM
Customers who wish to switch their current physical SIM cards to eSIMs will need a compatible device.
They can obtain the required QR code by dialing *#06#, and then follow the guidance of an Airtel service personnel through the SIM Swap process, while providing a valid National ID.
Launch of eSIM Service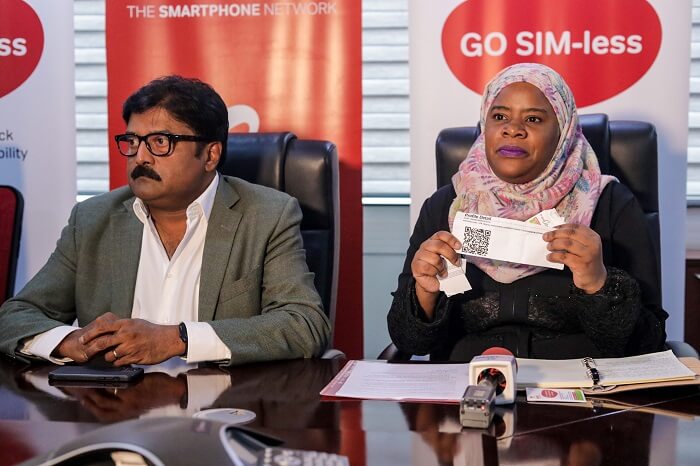 During the launch of the eSIM service, Airtel Uganda's Managing Director, Manoj Murali, said, "With the introduction of eSIM in Uganda, Airtel continues to stay ahead of the curve where innovation is concerned by giving customers much convenience and flexibility while championing technological advancement and creating innovative platforms and opportunities that will make life simple."
Obtaining an eSIM
To get an eSIM, customers can visit any Airtel shop and the team will walk them through the process of setting up their eSIM using the QR code.
Airtel Uganda, a leading provider of telecommunications in Uganda, continues to introduce exciting new products and services for its customers, ensuring seamless and affordable services for all.
Another first from the Smartphone Network. Introducing the SIM-less wonders of the Airtel eSIM. Get a FREE Airtel eSIM today to enjoy endless possibilities. Dial *#06# to check if your phone is eligible #AirtelEsim #TransformingLives pic.twitter.com/fXJ00pSUor

— Airtel Uganda (@Airtel_Ug) May 12, 2023
Editor's Note: We would appreciate it if you could let us know if any of our content is inaccurate or outdated at press@nowthendigital.com.