South African billionaire and founder of Pick n Pay, Raymond Ackerman, has passed away at the age of 92.
NAIROBI, KENYA | NOW THEN DIGITAL — Raymond Ackerman, the founder of Pick n Pay and a South African billionaire, has died at 92. The cause of death was not disclosed.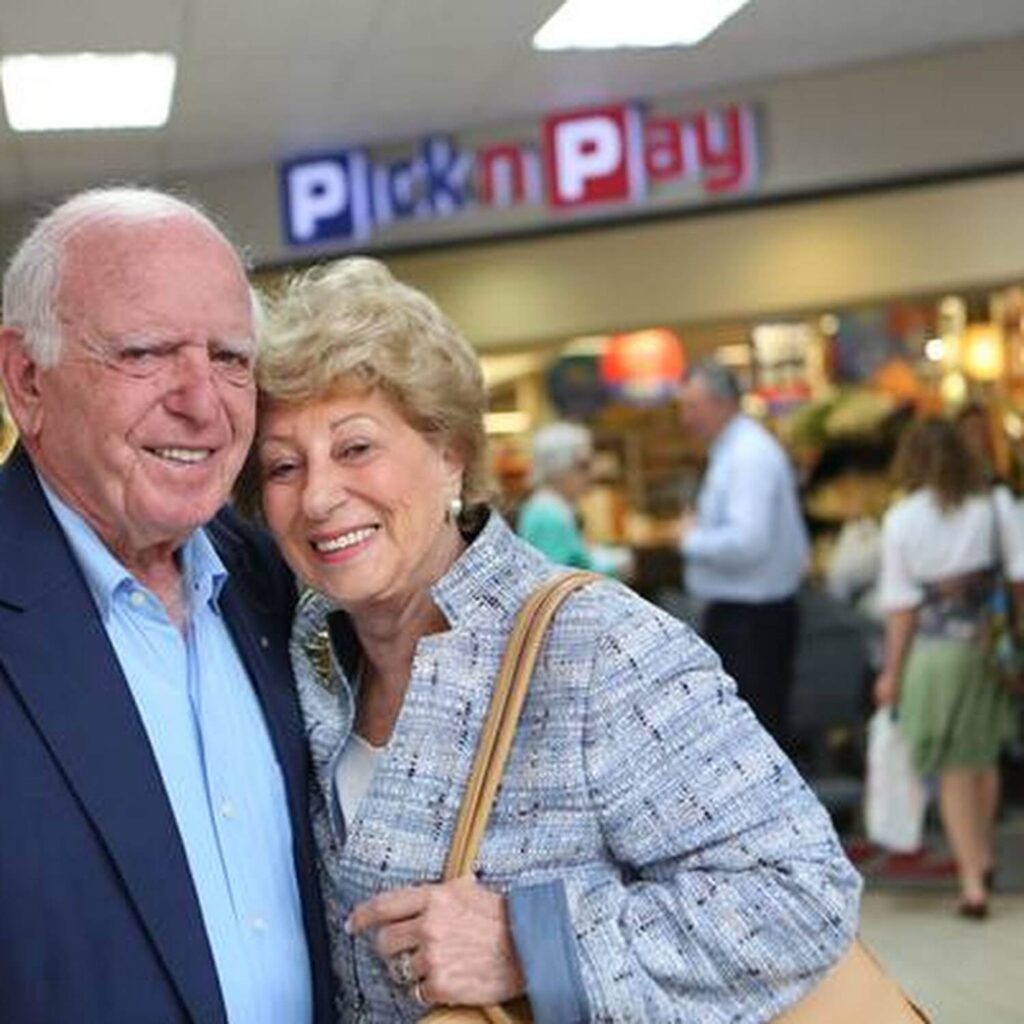 Pick n Pay expressed deep sadness at his passing, describing him as a visionary entrepreneur who was optimistic about South Africa's future.
"It is with profound sadness that we announce the death of visionary South African, and founder of Pick n Pay, Raymond Ackerman," the statement reads in part.

"He was an enduring optimist about South Africa's future, and his passing leaves a great void for us all."
Ackerman started in retail 56 years ago with four stores, turning Pick n Pay into a leading grocery retailer. He was known for fighting supplier cartels.
In 2010, he retired, passing responsibilities to his son, Gareth, as Pick n Pay operated 20 hypermarkets and 402 supermarkets in South Africa with a turnover of nearly 50 billion rand ($2.60 billion).
Forbes estimated his net worth at around $500 million in 2015. Today, Pick n Pay has an annual turnover of 106 billion rand, operating over 2,000 stores across South Africa and seven other African countries.
Raymond Ackerman is survived by his wife, Wendy Ackerman, and their four children: Gareth, Kathryn, Suzanne, and Jonathan.
His legacy as a consumer advocate and entrepreneur continues to impact the retail industry in South Africa and beyond.
With profound sadness we announce that Pick n Pay founder Raymond Ackerman has passed away.
A visionary entrepreneur, humanitarian and a great South African. Our country has lost a brilliant patriot who always saw a positive future for South Africa.🇿🇦 pic.twitter.com/Io0uunYhAJ

— Pick n Pay (@PicknPay) September 7, 2023
Raymond Ackerman, founder of Pick n Pay, has passed away at 92, leaving behind a lasting legacy in South African retail.
Editor's Note: If you find any of our content to be inaccurate or outdated, please contact us at press@nowthendigital.com