The third studio album 'Playboy' by Nigerian singer Fireboy DML is out, and it's his first major solo statement post-Peru. The album is not a step backwards in quality, but rather an acknowledgement that his life is about to change. 
KAMPALA | NOW THEN DIGITAL — If you are looking for a great new album, you should check out 'Playboy', the latest release from YBNL Nation member, Fireboy DML. Playboy is an eclectic collection of 14 tracks, spanning various musical genres, including afrobeat. 
With lyricism and staccato flow reminiscent of The Weeknd, Fireboy makes a strong statement with his new material. He has a lot of potentials, and the release of Playboy should serve as a stepping-stone for the singer.

Fireboy DML has a long 

list of collaborators on his latest album, Playboy

. A collaboration with Rema and Chris Brown is another highlight of the album. 

He's also one of Nigeria's biggest exports joining the likes of Wizkid, Davido, Tems, and Burna Boy among others and has racked up some impressive success on social media. So it's hard to argue with his genius. 
The new album is filled with 14 tracks, including remixes by Ed Sheeran, Rema, Asake, Euro, and Shenseea.
Fireboy DML is an artist who has something for everyone, so you're sure to enjoy this release. Hopefully, you'll listen to all of his songs and give him a follow to keep the quality of his work high.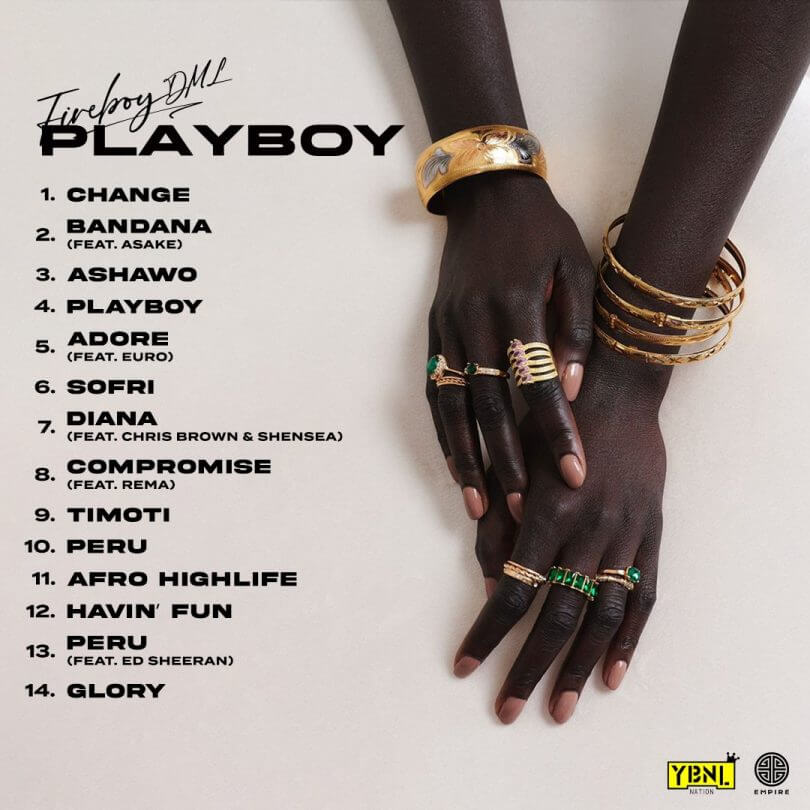 Fireboy DML's ability to create a pop record
The success of Fireboy DML's debut single, "Jealous", is not surprising considering his background. Born on 5 February 1996, Fireboy DML grew up in the ancient Yoruba city of Abeokuta. 
His passion for music was sparked when he attended Obafemi Awolowo University. He studied music, acting, and film, and later began writing and performing his own songs.
The pop music genre was not initially an immediate interest to Fireboy DML. The talented songwriter developed a love for music from his early childhood, singing in church choirs. 
He eventually decided to make music a more serious hobby, joining a local church choir. During this time, he began experimenting with words and began writing songs that were both catchy and engaging. 
Fireboy DML has been able to blend afro-pop, pop, and R&B with great success. It's not surprising that Fireboy DML opted to make his first headline tour (The Apollo Tour) in the U.S. last year. 
The single, "Peru," was a hit on TikTok and he has since secured remixes by Ed Sheeran, 21 Savage, and Blxst. With his newfound popularity, he is poised to expand the genre's appeal.
The production quality of the Fireboy DML album is superb. His ear-pleasing vocals and soulful lyrics make his voice a joy to listen to. 
While the music is often laid back and easy to sing along to, it's often the production that sets the tone. There's a certain flow to the production, and Fireboy doesn't try too hard to please his audience.
His lyricism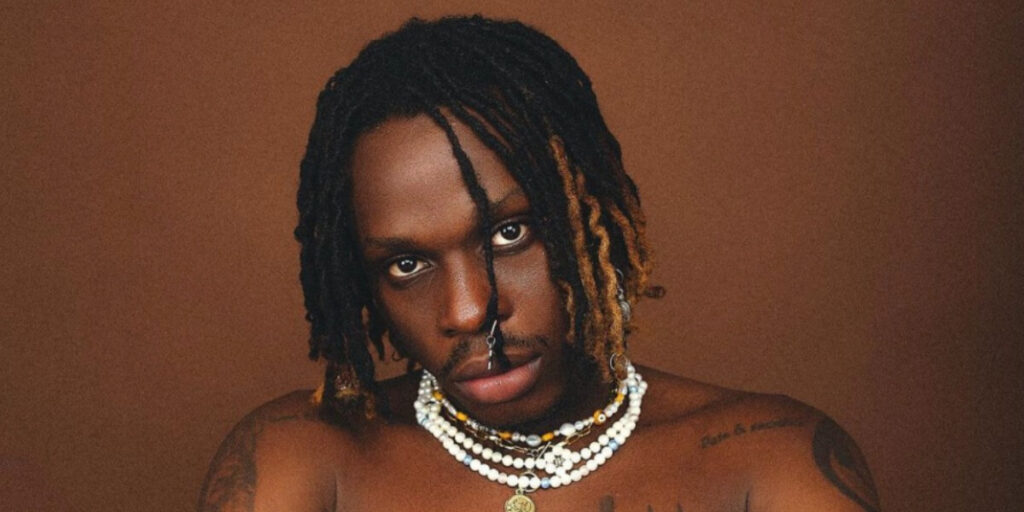 The afropop sensation Fireboy DML has released his third studio album – Playboy. The project was one of the most anticipated projects for 2022. 
Bandana on the new album follows the lead single "Playboy", and it is as ambitious and self-assured as his previous track. His song hook, which features the vocals of Asake, is a highlight on the new album. 
The song's production is a collaboration between Asake and P Priime, a producer of heavy piano tones and a Reggae-Dancehall touch.
It's not surprising to find a collaboration between an R&B megastar and a Nigerian singer such as Rema on the 'Playboy' album. 
The pair combine smooth rapping with the vocals of Gen-Z superstars, proving the importance of authenticity. The result is a well-rounded album. This review of 'Playboy' by Fireboy DML will have you relistening to every track on the album.
One of Fireboy's most distinguishing qualities is his sensitivity and musical sensibility. In Playboy, he explores his desires and proclivities, offering himself as a mirror to the average listener. 
The songs are deeply personal, revealing the struggles of giving yourself to one person. Fireboy's music has become a staple in a new generation of hip-hop. Fireboy's music will surely continue to grow in popularity and appeal.
His staccato flow
"Playboy" is a new visual from Fireboy DML. Known for his tough and playboy lifestyle, this track is a soaring anthem to the playboy life. 
The video shows Fireboy getting his way and driving off with a girl. What a rad visual. Watch it here.
The omnivorous third studio album by Fireboy DML is a major achievement for the Nigerian star, who came into the scene eager to show off his talent. 
The album also features a remix by Ed Sheeran of his song 'Peru.', which he performed freestyle on a flight to Miami. His new single "Peru" also features Ed Sheeran. It's the musician's first global hit release in 2021, and his staccato flow sounds utterly confident.
The success of Peru
Fireboy DML is a rising star who is proving that Afrobeats can be mainstream, too. His single 'Peru' became the first Afrobeats song to debut on the Billboard Hot 100 and received gold certification in the US and the UK. 
The song has received over 300 million streams, and the artist was a 2022 nominee for a BET Award. In the UK and US, Fireboy DML has collaborated with the likes of Ed Sheeran, Blxst and Madonna. 
It is no surprise that Fireboy DML has received so much recognition in the music industry and this success is attributed to hard work
Listen to the Playboy album below
You're reading nowthendigital.com — which breaks the news about Uganda, Kenya, Nigeria, South Africa and the rest of the world, day after day. Be sure to check out our homepage for all the latest news, and follow NOW THEN DIGITAL on YouTube, Google News, Medium, Twitter, Reddit, Pinterest and Flipboard to stay in the loop.