Australian actress and comedian Rebel Melanie Elizabeth Wilson, known for her role as Fat Amy in
the American comedy Pitch Perfect, has achieved an impressive weight loss of around 80 lbs.
CALIFORNIA, UNITED STATES | NOW THEN DIGITAL — Australian actress and comedian Rebel Melanie Elizabeth Wilson, popularly known as Rebel Wilson, has undergone a remarkable weight loss transformation, shedding around 80 lbs. Known for her role as Fat Amy in the American comedy film "Pitch Perfect," Wilson has also established herself as a producer, writer, and singer.
Her performance as a nurse in the Academy Award-winning film "Jojo Rabbit" was widely acclaimed.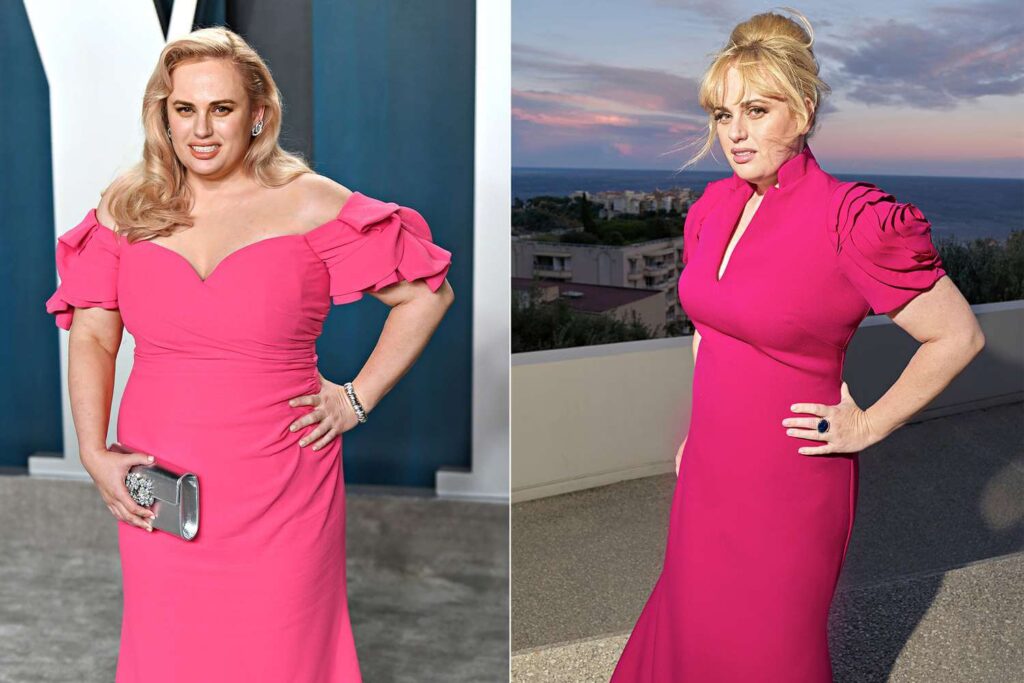 Wilson's personal body trainer, Jono Castano, played a crucial role in her weight loss journey, incorporating tire flipping, battle ropes, and stair sprints into her rigorous exercise routine. She emphasized the importance of not burning herself out and enjoying the process of transformation.
Early Life and Career
Rebel Wilson, also known as Melanie Elizabeth Bownds, was born and raised in Sydney, Australia. She graduated from the Australian Theatre For Young People.
Growing up, Wilson was surrounded by dogs as her parents worked as dog handlers. Spending much of her time with her siblings due to her parents' travel commitments, she developed keen observational skills that would later aid her career as a comedian.
Challenges and Body Positivity
Even before her weight loss journey, Wilson never disliked her body's appearance and promoted body positivity through her social media presence. Unlike many people with excess weight, she felt confident and comfortable in her own skin.
From Fat Amy to Personal Goals
Rebel Wilson's portrayal of the character Fat Amy in the movie "Pitch Perfect" became iconic, with the role centered around her appearance and humor.
Due to contractual obligations, Wilson was required to maintain a specific weight, reinforcing the stereotype of the "funny, fat friend." However, she desired to explore different roles and felt that her weight might be a barrier to achieving them.
The Turning Point: Desire for Motherhood
Reaching her late 30s, Wilson expressed her desire to become a mother. However, a medical practitioner advised her that her weight might affect her fertility. This revelation served as a turning point in her life, motivating her to seriously consider embarking on a weight loss journey.
Choosing a Healthy Lifestyle
Rebel Wilson chose to pursue a healthy lifestyle rather than undergo weight loss surgery. In 2020, she declared it her "Year of Health" and used the lockdown period during the COVID-19 pandemic to focus on her well-being.
Wilson incorporated regular workouts, including activities like walking, hiking, flipping tires, and stair sprints, with the help of her personal trainer, Jono Castano.
Embracing the Process
Throughout her weight loss journey, Wilson embraced the process and enjoyed the transformation. She prioritized work-life balance and did not deprive herself of the joys of life.
Wilson believes in maintaining a positive outlook and cultivating body positivity for a lifetime.
A Life Transformed: Confidence and Acceptance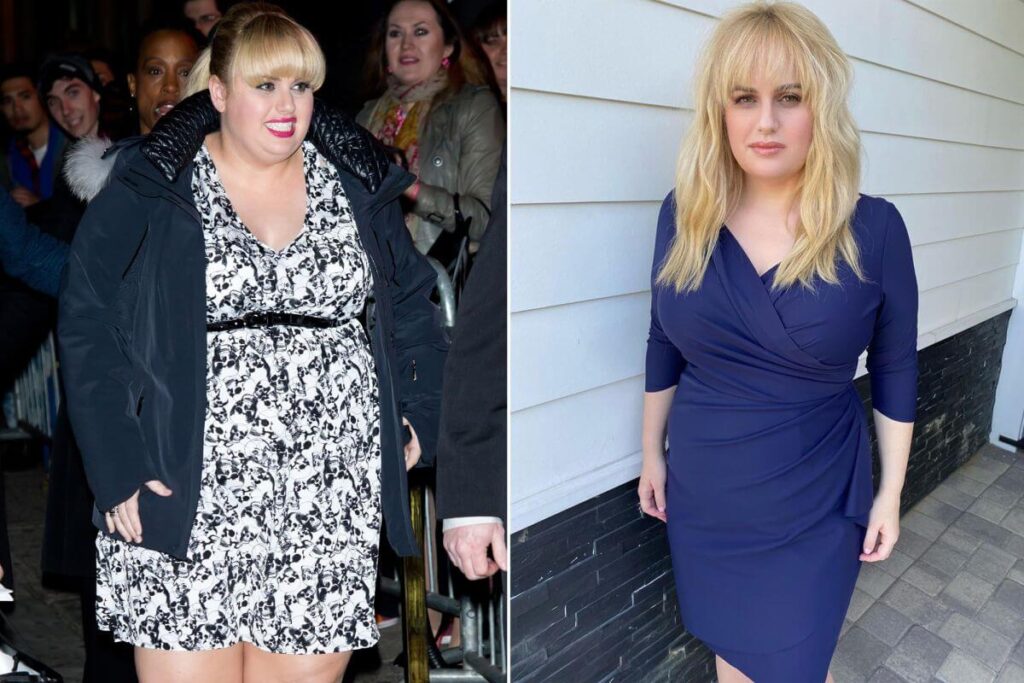 Rebel Wilson's weight loss has brought significant changes to her life. Previously, she felt invisible in public, but now people approach her for photos and interactions. While she initially found it surprising, Wilson now recognizes the impact of weight on societal perceptions.
However, she remains determined to maintain her weight under control while not compromising on life's little pleasures.
Maintaining Balance and Joy
Rebel Wilson emphasizes the importance of finding a balance between health and enjoyment. She allows herself cheat days and compensates with gym workouts.
Wilson acknowledges that weight fluctuations may occur, but she is ready to put in the effort to stay healthy and happy. She aims to live a fulfilled life rather than being confined to a strict fitness regimen.
The Need for Acceptance and Respect
In an era where fat-shaming and body-shaming prevail, Rebel Wilson's weight loss journey serves as a reminder to celebrate individual qualities rather than focusing solely on physical appearance.
Appreciating the efforts of those who succeed in their weight loss journeys while showing respect to those who face challenges is crucial in fostering a more inclusive and accepting society.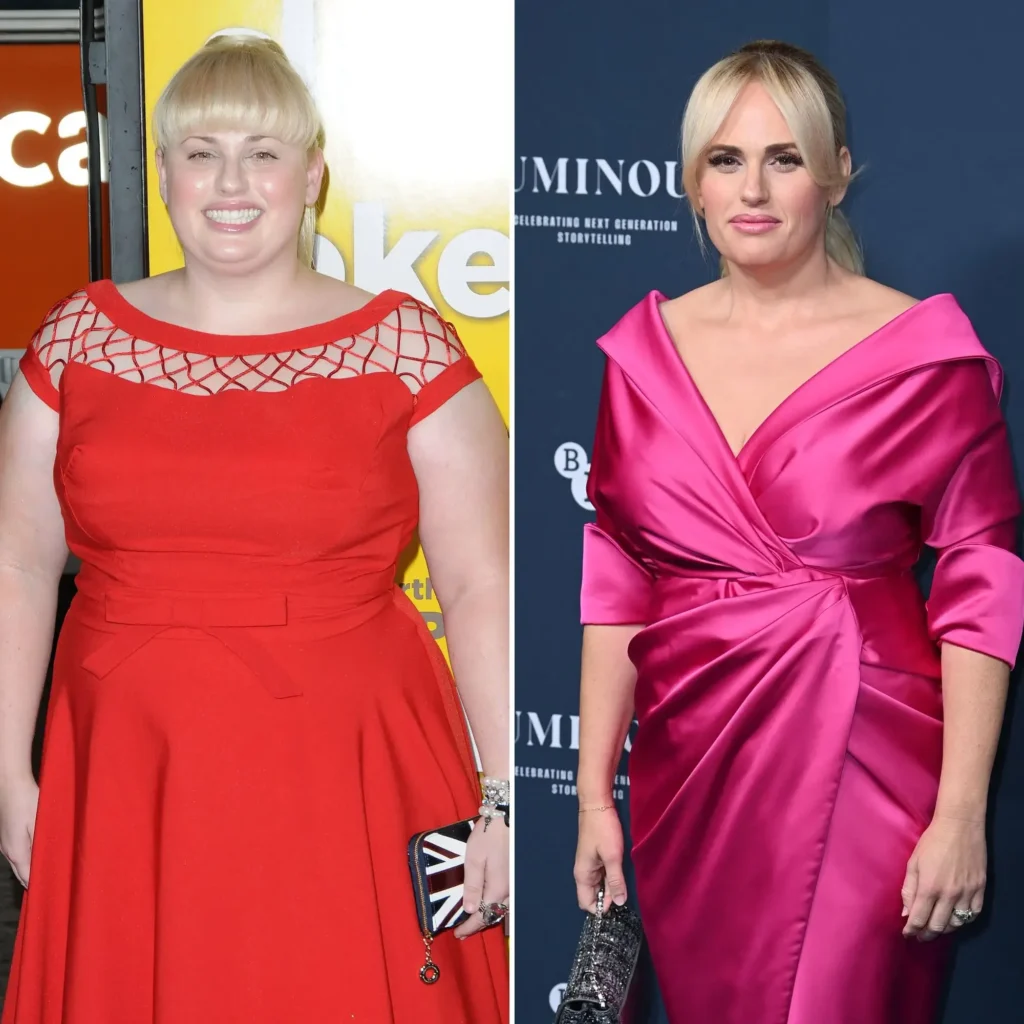 Rebel Wilson Denies Following the Mayr Method Diet Plan
Rebel Wilson in 2022 addressed claims that she used the Mayr Method diet plan to achieve her weight loss. Wilson shared a screenshot from a DailyMail article on her Instagram story, debunking the claims.
Understanding the Mayr Method
The Mayr Method, developed by Austrian physician Dr. Franz Xaver Mayr, is based on the belief that improving gut health plays a crucial role in weight loss. According to Healthline, the diet plan focuses on eliminating certain foods known to affect digestive health, including sugar, caffeine, gluten, and dairy. Additionally, it emphasizes specific eating practices, such as thorough chewing of food.
Rebel Wilson Sets the Record Straight
Wilson was quick to clarify that she never followed the Mayr Method diet plan, as claimed in the article. She expressed her frustration over such misinformation, writing, "This was NEVER my diet, please stop writing this stuff."
Furthermore, Wilson denied endorsing any diet pills, magic weight loss pills, or cryptocurrency.
Protecting Fans from Scams
Concerned about the unauthorized use of her image and misleading claims, Wilson urged her fans to report any weight loss advertisements that falsely claim her endorsement. She emphasized that unless she personally shares an endorsement on her official and verified social media accounts, it should be considered a scam.
Wilson's Message: Avoid Scams
Wilson expressed her annoyance with the unlawful use of her image and emphasized her intention to protect her fans from falling victim to scams. She urged everyone to be cautious and vigilant, stating, "Do NOT want anyone to get scammed."
Rebel Wilson remains committed to transparency and ensuring that her fans have accurate information regarding her weight loss journey.
Conclusion: Celebrating Rebel Wilson's Weight Loss Achievement
Rebel Wilson's weight loss journey exemplifies her determination and resilience. By adopting a healthy lifestyle, she transformed her body and gained confidence.
Her journey encourages others to embrace their own paths to well-being while promoting body positivity and combating societal stigmas. Rebel Wilson's achievements serve as a testament to the power of personal choice and self-acceptance.
Editor's Note: If you find any of our content to be inaccurate or outdated, please contact us at press@nowthendigital.com