Senior Counsel John Winston Katende, a distinguished lawyer, teacher, artist, and innovator, has unveiled his autobiography titled 'A Man of Many Firsts'.
KAMPALA, UGANDA | NOW THEN DIGITAL — Senior Counsel John Winston Katende, renowned for his remarkable achievements as a lawyer, teacher, artist, and innovator, has released his autobiography titled 'A Man of Many Firsts'.
The book serves as a repository of valuable lessons learned throughout his illustrious career.
Co-founding partner of KATS – Katende, Ssempebwa & Co Advocates, Katende's wealth of legal and business experience garnered over the years has established him as a distinguished figure in his field.
The autobiography launch, held at Aristoc Booklex in Kampala, witnessed the presence of esteemed guests, including the Chief Guest, Former Chief Justice His Lordship Bart Katureebe.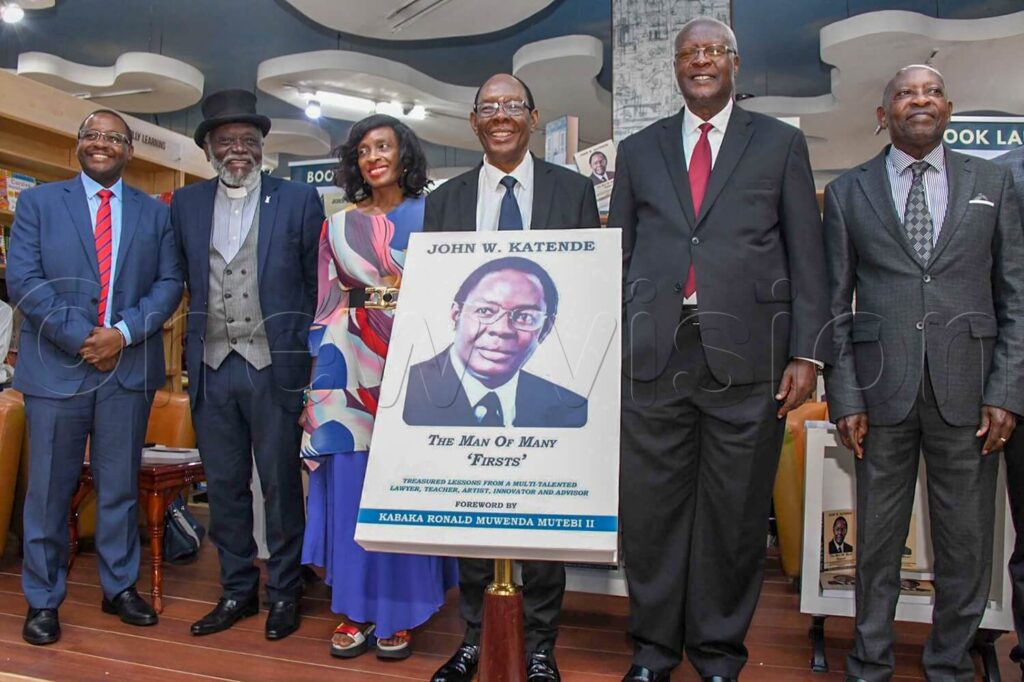 During the book launch held at Aristoc Booklex, Acacia Mall in Kampala, Katende expressed his gratitude to key individuals who played a pivotal role in his journey. He extended his appreciation to His Majesty, the Kabaka of Buganda, for penning the foreword and endorsing the book. Furthermore, he acknowledged the contributions of numerous individuals and the author, recognizing the enduring partnership with Prof. Frederick Ssempebwa. Notably, Katende emphasized the importance of his wife, the owner of Aristoc and its branches, acknowledging her integral support and highlighting her remarkable qualities.
Paying Gratitude: Acknowledgments and Foreword
Expressing his gratitude, Senior Counsel Katende thanked His Majesty, the Kabaka of Buganda, for penning the foreword in the book. The foreword, which His Majesty personally signed, adds a significant touch to the autobiography.
Katende also acknowledged the contributions of numerous individuals and expressed his appreciation to his colleague, Prof. Frederick Ssempebwa, with whom he has shared many years of collaboration. Furthermore, he expressed his heartfelt thanks to his family, particularly his wife, the owner of Aristoc and its branches, whom he holds in high regard.
A Colourful Lecturer: Former Chief Justice Praises Katende's Teaching
Former Chief Justice His Lordship Bart Katureebe, who graced the occasion as the Chief Guest, lauded Senior Counsel Katende for his vibrant teaching style. Katureebe described him as a "colourful lecturer" who captivated students with his engaging approach.
The Former Chief Justice highlighted the anticipation and enthusiasm students had for Katende's classes, as they were both entertaining and educational.
"We who were students of John Katende, characterized him as a colourful lecturer. He kept the class alert and that's what we liked. As a teacher, you would not want to miss his class. You would look forward to going to his class because it was entertaining and educational."
A Testament to a Remarkable Journey: Celebrating the Autobiography
Joseph Kigozi, a Sports Broadcaster at NBS TV and the event's host, emphasized the significance of the book launch in Uganda's history.
Describing Senior Counsel Katende as an incredible man who has played an integral role in the country's past 50 years, Kigozi praised the autobiography as an extraordinary testament to Katende's impactful contributions and historic achievements.
Lessons for the Future: Inspiring Young Minds
Rev Daniel Steven Kimbugwe Kajumba highlighted the book's purpose of inspiring young people and instilling the belief that anything is possible with determination. By emphasizing Katende's focus, discipline, and intentionality, the book serves as a source of valuable life lessons.
Kajumba recognized Katende as a perfectionist, genius, and true renaissance man, drawing parallels between their shared values.
"If Katende can make it, why can't you? In the book, he shows us that if you are focused, disciplined, and intentional, you can make it. We can learn so many lessons from him."
An Exceptional Subject: Unveiling the Research Process
Author and researcher Ronald Nabimanya commended Senior Counsel Katende as a fantastic subject to study and learn from. Reflecting on the two-year process of gathering material for the book, Nabimanya praised Katende's mentorship of numerous lawyers and entertainers in Uganda.
The book encapsulates the essence of Katende's remarkable journey, offering insights into his motivations and the impact he has made on countless individuals.
"It took me two years to gather inspirational material about John Katende. During the two years, I started gathering ideas of how I would approach this busy man who has mentored the biggest number of lawyers and entertainers we have in Uganda," he said.
A Legacy of Values: Son's Reflections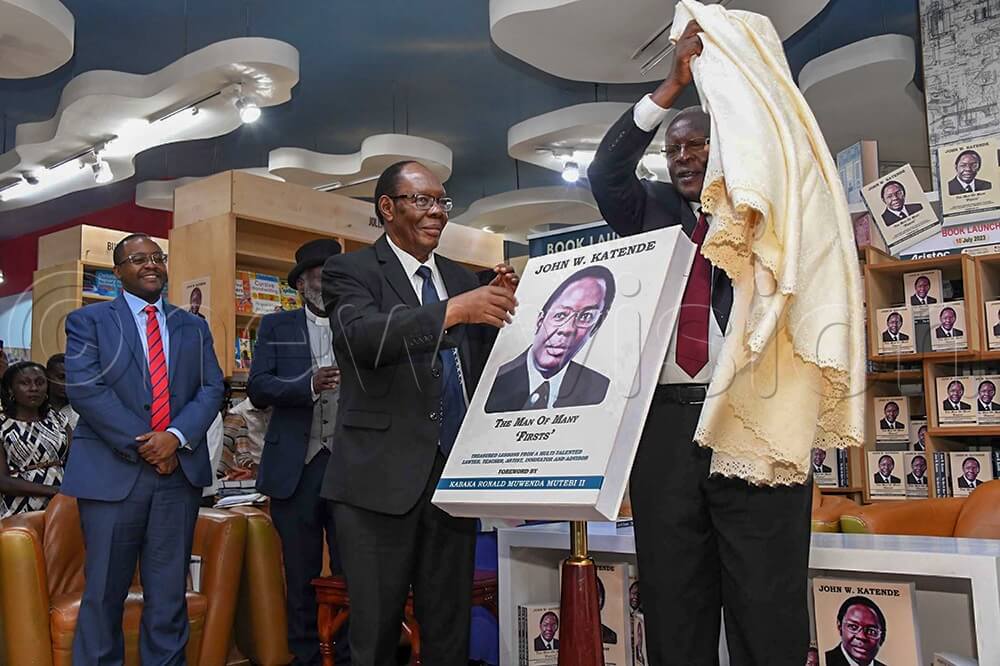 In the book, Sim Katende, son of Senior Counsel Katende, noted the admiration and appreciation expressed by many people for his father's selfless contributions.
Sim highlighted the value system and humility instilled by his father, noting that the impact transcends Katende's roles as a lawyer, politician, or public figure. The book provides an opportunity for readers to gain a deeper understanding of the principles that have guided his father's actions.
Wishes for the Future: Prof. Frederick Ssempebwa's Message
Prof. Frederick Ssempebwa, Senior Counsel Katende's partner, extended his well wishes for continued success and service to the nation. Recognizing Katende's immense contributions, Prof. Ssempebwa expressed his hopes for many more years of life and prosperity.
Editor's Note: Please contact press@nowthendigital.com if you find any of the content to be inaccurate or outdated. 
You're reading nowthendigital.com — which breaks the news about Uganda, Kenya, Nigeria, South Africa and the rest of the world, day after day. Be sure to check out our homepage for all the latest news, and follow NOW THEN DIGITAL on YouTube, Google, Web Stories, Google News, Medium, LinkedIn, Twitter, Reddit, Pinterest, Linktr, Buy Me a Coffee, Truth Social, and Flipboard to stay in the loop.