Smart Applications International Ltd, a prominent ICT and biometric company, has introduced a virtual mode of medical access through their newly launched app, Smart Access.
KAMPALA, UGANDA | NOW THEN DIGITAL — Smart Applications International Ltd, a prominent ICT and biometric company, has introduced a virtual mode of medical access through their newly developed app called Smart Access.
This innovative app aims to enhance transparency between healthcare providers and patients, providing a range of convenient features.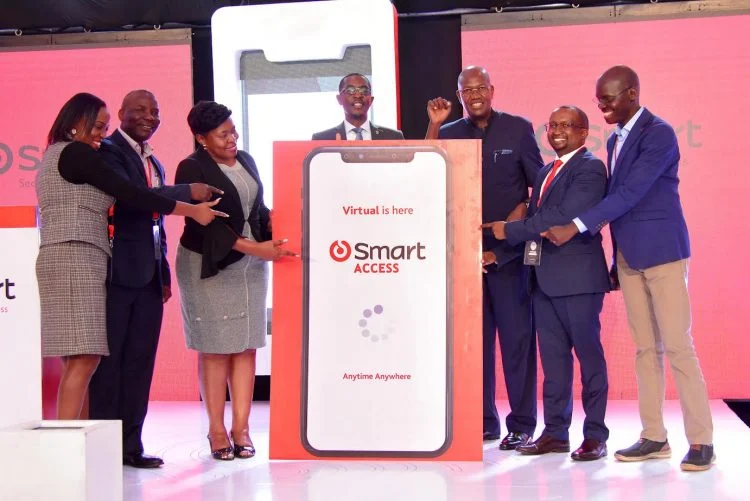 Enhanced Transparency and Accessibility
With the Smart Access app, patients can conveniently access healthcare insurance, instantly view the utilization of their coverage, read informative health articles, and even locate their preferred healthcare providers with just a tap on their screens.
This virtual platform revolutionizes the process of delivering medical solutions, bringing them directly to the last mile.
Information at Your Fingertips
Judy Mugoya, the Country Manager of Smart Applications International Uganda Limited, explains that the mobile application offers comprehensive information about a person's medical cover, benefits for family members, and the ability to initiate a visit before reaching the hospital, among many other advantages.
Real-time information is readily available, empowering members to make informed decisions about their healthcare.
"What we have done is to automate the process of providing medical solutions to the last mile. Smart Access is a virtual platform to allow a member covered under medical insurance scheme through an insurer or inhouse scheme to download the application which provides you with information," Judy Mugoya said.
Fraud Prevention and Identity Verification
To combat fraud, the app links a user's phone number to their account, ensuring that benefits are only accessible to the intended individual.
Furthermore, the app enables service providers, including hospitals and clinics, to verify the identity of the person seeking their services. A unique visit code is sent to the client's phone, and a fingerprint scan is required for access, adding an extra layer of security.
Revolutionizing the Insurance Sector
Jonan Kisakye, CEO of the Uganda Insurers Association (UIA), commends the Smart Access app for its potential to transform the insurance sector.
Manual systems currently contribute to over 30% of losses experienced by insurers in medical insurance. Despite having insurance cards with relevant information, clients are often required to complete physical forms at medical facilities.
Smart's solution brings together medical service providers, insurers, and clients on a common platform, fostering seamless information sharing and accessibility.
"More than 30% of the losses that insurers get today are as a result of manual systems under medical insurance. When you visit a medical facility, you are still required to complete a physical form despite having an insurance card that has all information they need. Despite having the card with all information, we haven't had a fully integrated system where medical service providers, insurers and clients are using a common platform where each can access information. That is where the new solution by Smart comes in to bring everyone within the eco system," she said.
Expanding Insurance Coverage with Technology
Kisakye emphasizes that technology and automation will play a crucial role in extending insurance coverage to the currently uninsured population. With only around 1% of the population currently covered by insurers, the majority outside formal employment remain without insurance services.
The Smart app offers a solution by enabling easy onboarding of members and facilitating the sharing of information. Even those without smartphones can utilize the app through a short code (*221#) accessible on MTN and Airtel networks.
The Smart Access app by Smart Applications International Ltd brings transparency, convenience, and accessibility to healthcare administration, ultimately revolutionizing the insurance sector in Uganda.
Editor's Note: If you find any of our content to be inaccurate or outdated, please contact us at press@nowthendigital.com
You're reading nowthendigital.com — which breaks the news about Uganda, Kenya, Nigeria, South Africa and the rest of the world, day after day. Be sure to check out our homepage for all the latest news, and follow NOW THEN DIGITAL on YouTube, Google, Web Stories, Google News, Medium, LinkedIn, Twitter, Reddit, Pinterest, Linktr, Buy Me a Coffee, and Flipboard to stay in the loop.