Discover the top 3 digital marketing and e-commerce scholarships for 2023-2024. Secure your academic future and excel in the dynamic world of online business. Apply now!
CUPERTINO, CALIFORNIA | NOW THEN DIGITAL — The era of online businesses has changed the marketing approach completely. All companies with physical stores must also create a digital presence. Moreover, many companies have realized that they do not need a physical store at all.
The crucial part of any digital business nowadays is choosing an effective advertising strategy to attract prospective clients and build brand awareness. That is why the popularity of digital marketing and e-commerce programs is increasing annually.
Those who want to enter the scene of digital ad campaigns and learn the secrets of effective targeting can apply for a scholarship in digital marketing and e-commerce fields. Find some of the best options in this article.  
No matter what program students choose to apply to, they will need to write an application essay explaining their motivation. It also has to describe their professional qualities. When they don't know what information to include or how to structure it, they can turn to a marketing essay writing service and hire an assistant there.
A person who has written dozens or maybe even hundreds of application essays helps them craft a memorable piece to impress the committee. Meanwhile, here are some tips on how to apply for the dream scholarship dream effectively:
Quick Recommendations on How to Apply
Review eligibility criteria
Carefully read and understand the eligibility requirements for each program. Applying for scholarships that do not match your qualifications will usually be a waste of time. 
Prepare your application materials
Collect all the necessary documents required for the application. Typically, the list of documents includes a resume, academic transcripts, letters of recommendation, and a personal statement.
Highlight e-commerce and digital marketing experience
Emphasize any relevant experiences in e-commerce marketing. Think about everything that showcases expertise in these fields: coursework, internships, group projects, or any other hands-on experience related to online retailing, digital advertising, SEO, social media marketing, or data analytics.
Showcase passion and commitment
A personal statement should demonstrate an applicant's genuine interest in e-commerce marketing and dedication to pursuing a career in this field. There should be a clear correlation between the skills the applicant will gain and how these skills can help them reach professional goals.
Tailor your application
Customization of every application is the key to success. An applicant's goal is to explain the benefits of choosing them over others. Address any specific questions or prompts mentioned in the scholarship description.
Include strong letters of recommendation
Request letters of recommendation from professors, mentors, or employers. Their task is to describe an applicant's skills, achievements, and potential in e-commerce marketing. Choose references who can provide meaningful insights into your talents.
Focus on the deadlines
Mark the application deadlines for each scholarship and ensure you submit your materials before the due date. Otherwise, it is possible to miss an outstanding opportunity due to a lack of time-management skills.
Proofread and edit your application
Even if the program does not require strong language skills, it is crucial to avoid spelling and grammar errors. Before submitting an application, thoroughly proofread all the materials. Tools like Grammarly can help applicants cope with this stage with ease.
Stay confident and positive
Believing in one's abilities is crucial. Stay positive throughout the application process, and don't be discouraged in case of rejection. Scholarship opportunities can be competitive, but persistence and a positive attitude can make a difference.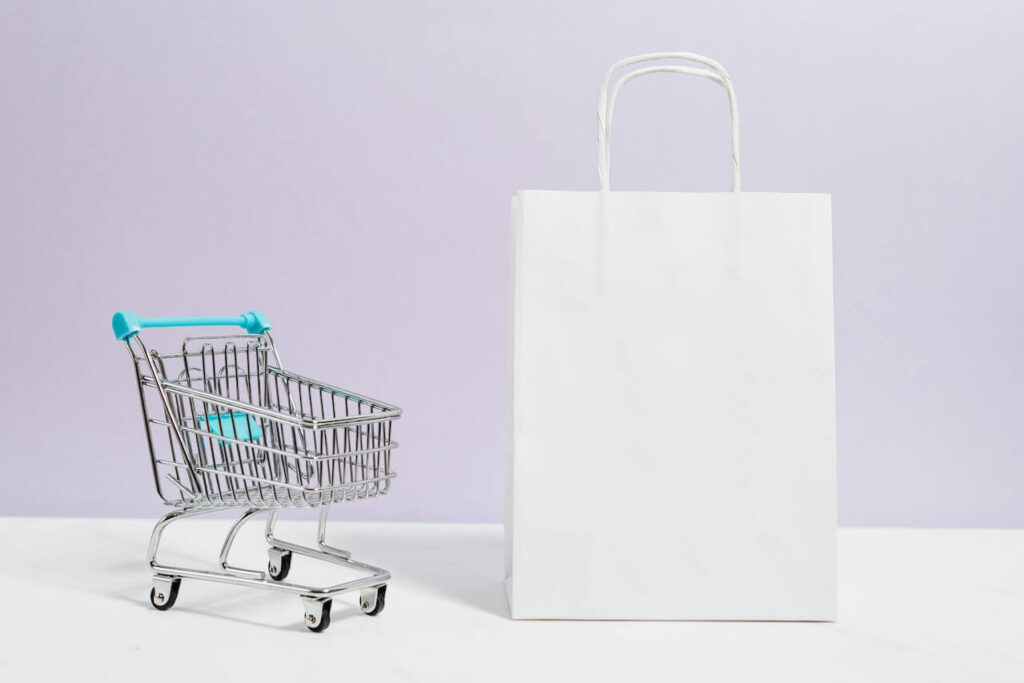 Top 3 Scholarships in Digital Marketing and ECommerce
Marketing EDGE Scholarship Program
Marketing EDGE provides scholarships for undergraduate and graduate students pursuing careers in marketing, including digital marketing. The program is open for undergraduate and graduate students with at least one more semester of school remaining.
The funding is $7,000 to cover the tuition fees. Beyond financial assistance, Marketing EDGE offers students access to professional development resources, networking opportunities, and industry events.
The applicants will get the chance to connect with marketing professionals and potential employers. To apply for the scholarship, they need to fill out an online form and check other specific requirements relevant to the particular discipline.
Google Digital Marketing and E-Commerce Scholarship Program
Those who are willing to dive deep into the ocean of online marketing and have a brilliant business idea can use this program to test their skills. Google Ad Grants gives them an opportunity to receive practical experience using tools like Google AdWords and Google+.
After going beyond the application stage, the applicants will join a group of 3-6 students. The goal of every group is to explain their idea and describe the expected results. Teams get a $250 credit to launch their advertising campaigns for the term of 3 weeks.
The main benefit is that students learn many crucial aspects of digital marketing firsthand and can have something interesting to add to their portfolio. The program is open to undergraduate and graduate students, as well as higher education instructors. The major does not matter in this case. 
Adobe Digital Marketing Scholarship
This scholarship is an excellent opportunity for those who've decided to change their career paths and pursue professional development in digital marketing. It is a mutual program of the General Assembly (GA) and Adobe with the goal of giving talented applicants new skills and knowledge in their chosen fields.
As it is a collaboration, the application process takes place on the General Assembly website. The applicants can fill out a form of interest there and proceed with the next steps. Before doing that, read all the information carefully and meet the eligibility requirements.
Stay focused and choose the most suitable program to reach the desired professional goals!
Editor's Note: Please contact press@nowthendigital.com if you find any of the content to be inaccurate or outdated.