Twenty Ugandans are set to undergo corrective surgeries from October 13 to 16 through a collaboration between C-Care (formerly International Hospital Kampala or IHK) and Egypt's Andalusia medical facility.
KAMPALA, UGANDA | NOW THEN DIGITAL — C-Care, formerly known as International Hospital Kampala (IHK), and Egypt's Andalusia medical facility are collaborating to provide corrective surgeries for twenty Ugandans from October 13 to 16. This initiative follows the completion of the first seven surgeries last week, ending on September 20.
The selection of these twenty individuals for corrective surgeries resulted from consultations at the C-Care Plastic Surgery Clinic in Kampala.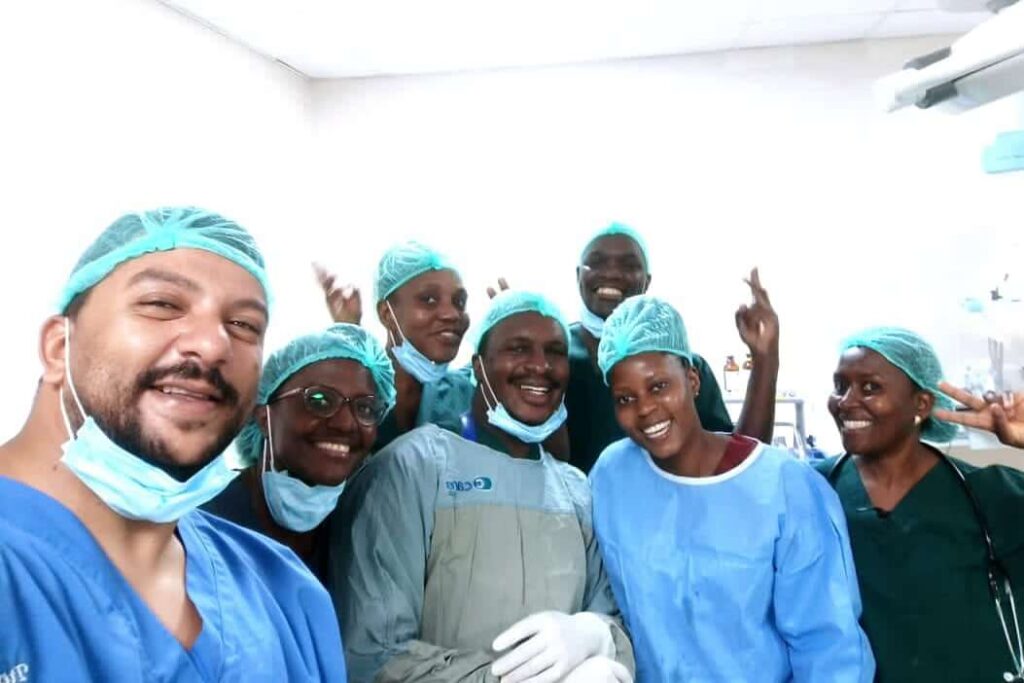 Dr. Miriam Mutero Musinga, General Manager of C-Care (IHK), expressed gratitude for the successful camp and the partnership between C-Care and Andalusia. She highlighted the ability to offer world-class surgical procedures locally, saving patients significant expenses on travel and accommodations abroad.
"Through such partnerships, we now possess the capability to offer efficient world-class surgical procedures to Ugandans, saving patients millions of shillings in travel and accommodation expenses abroad." Dr. Miriam said.
Dr. William Lubega, a Plastic Surgeon at C-Care Uganda, praised the initiative and emphasized that the success of the first plastic surgery camp demonstrates that Ugandans can access high-quality, affordable plastic surgical services within their country. With well-equipped facilities and expert professionals, patients no longer need to travel abroad for procedures that C-Care can perform locally.
Lubega noted that while patients were previously referred overseas for such procedures, the situation has improved, thanks to C-Care's capabilities.
Building on the success of the inaugural Plastic Surgery Camp, C-Care and Andalusia Egypt plan to host another camp in October 2023, providing more Ugandans with access to cost-effective plastic surgery healthcare.
During consultations with surgeons from C-Care and Andalusia Egypt, patients received advice on various corrective or cosmetic surgery procedures, including keloid removal, testicular cancer removal, body contouring, liposuction, lipofilling, varicocele (enlarged veins in the scrotal skin), cleft lip correction, kidney stone removal, urology, and abdominoplasty (a cosmetic surgical procedure to enhance the appearance of the abdomen).
C-Care Uganda, the country's largest private healthcare network, has partnered with Andalusia, a renowned specialist private healthcare provider in Egypt, to successfully conduct a one-week plastic surgery camp in Uganda.