AFREXInsure, the insurance management services subsidiary of Afreximbank, has been launched to provide specialty insurance solutions for trade and trade-related investments in Africa.
KAMPALA, UGANDA | NOW THEN DIGITAL — The African Export-Import Bank (Afreximbank) has announced the launch of its wholly owned insurance management services subsidiary, AFREXInsure.
This new venture aims to serve as a centralized hub for specialty insurance needs, offering optimized risk management solutions for the trade and commerce sector in Africa.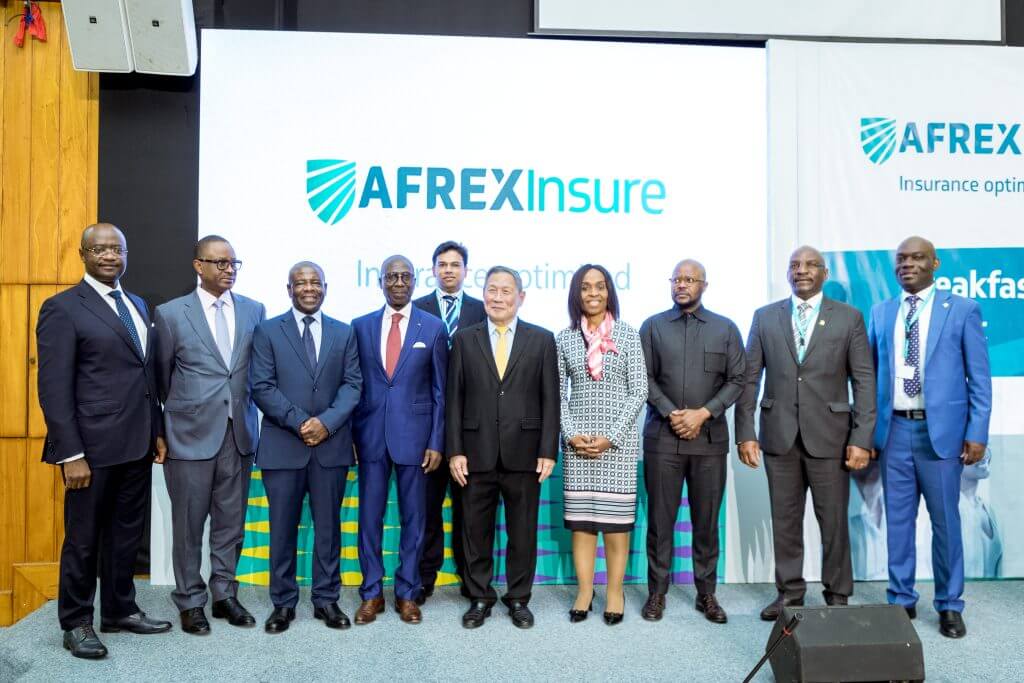 Specialty Insurance Solutions for Trade and Investment
Established in 2021, AFREXInsure is dedicated to providing specialized insurance solutions for trade and trade-related investments across Africa. It aims to offer access to high-quality, tailored specialty insurance products designed specifically for the African market.
With its deep understanding of the continent and extensive risk expertise, AFREXInsure is positioned to address the critical sectors of cargo handling, construction, operations, and energy. These sectors play a pivotal role in fostering trade and investment growth within and beyond Africa.
Enabling Economic Resilience and Development in Africa
During the launch event, held alongside Afreximbank's 30th Anniversary Annual Meetings in Accra, Kanayo Awani, Executive Vice President of Intra-African Trade Bank, spoke on behalf of Prof. Benedict Oramah, President and Chairman of the Board of Directors of Afreximbank.
Awani highlighted that AFREXInsure was established to facilitate the insurance of specialty risks, enabling businesses in Afreximbank member countries to reduce reliance on external partners for ensuring Africa's economic resilience and development.
Driving Business Strategy and Enhancing Trade
Insurance plays a crucial role in mitigating risks and driving business strategies in intra-African trade. By reducing transaction and investment risks, insurance can support businesses and enable global partners to pursue their commercial interests and ambitions in Africa.
Ms. Awani emphasized that AFREXInsure aims to strengthen insurance penetration in Africa, where it remains relatively low compared to other regions.
The subsidiary will also extend its efforts to partner states in the Caribbean, helping retain insurance premiums in Africa and reinvesting them back into the continent for trade and economic development.
"By reducing the risk of transactions or investments, insurance can help drive forward business strategy for those engaged in intra-African trade and enable global partners to further their commercial interests and ambitions in Africa," she said.
Unveiling the Brand Identity
During the launch, AFREXInsure unveiled its logo and brand identity, centered around the slogan "Insurance Optimized."
This branding reflects the subsidiary's commitment to providing optimized insurance solutions tailored to the unique needs of African businesses and supporting the continent's economic growth and prosperity.
Aim for Higher Insurance Penetration and Economic Development
The launch of AFREXInsure marks an important step in Afreximbank's mission to drive trade and economic development in Africa.
By establishing a dedicated insurance management services subsidiary, Afreximbank aims to enhance insurance penetration, address specialty risks, and support businesses in managing their trade-related risks effectively.
With its continent-wide presence and expertise, AFREXInsure is well-positioned to contribute to Africa's economic resilience and development by fostering trade, retaining insurance premiums within the continent, and promoting sustainable growth.
Editor's Note: If you find any of our content to be inaccurate or outdated, please contact us at press@nowthendigital.com
You're reading nowthendigital.com — which breaks the news about Uganda, Kenya, Nigeria, South Africa and the rest of the world, day after day. Be sure to check out our homepage for all the latest news, and follow NOW THEN DIGITAL on YouTube, Google, Web Stories, Google News, Medium, LinkedIn, Twitter, Reddit, Pinterest, Linktr, Buy Me a Coffee, and Flipboard to stay in the loop.