Akon's Konvict Kulture music label has signed a management deal with Ghanaian music producer Nobel Zogli, better known as Nektunez.
ACCRA, GHANA | NOW THEN DIGITAL — Akon's Konvict Kulture music label has signed a management deal with Atlanta-based Ghanaian music producer Nobel Zogli professionally known as Nektunez, to advance his blossoming musical career.
Nektunez, a Ghanaian music producer based in Atlanta, has inked a management agreement with Akon's Konvict Kulture music label in order to enhance his growing music career.

In addition to contributing to the success of several big-name artists such as Lady Gaga, T-Pain, Wizkid, P-Square, Davido, French Montana, David Guetta, DJ Khaled, and others in the music industry globally, Akon has developed a successful blueprint for the music industry.

Through Akon's expert services, Nektunez will be positioned to take his career to the next level

 under the Konvict Kulture brand and be positioned for success.

The 

signing of Nektunez by Konvict Kulture

 occurs at a time when Akon has praised the great talent within the African continent and their ability to take over the world.

Nektunez became famous after his Ameno Amapiano remix of a French song became a global hit

. In December 2021, the remix debuted at number 10 on the Billboard World Digital Sales chart.
Nektunez's move to Akon's Konvict Kulture label will likely help Nektunez expand into European and American markets.
Additionally, it comes at a time when Akon has repeatedly expressed his admiration for Africa's enormous talents and how they are gradually making the world a better place with their music.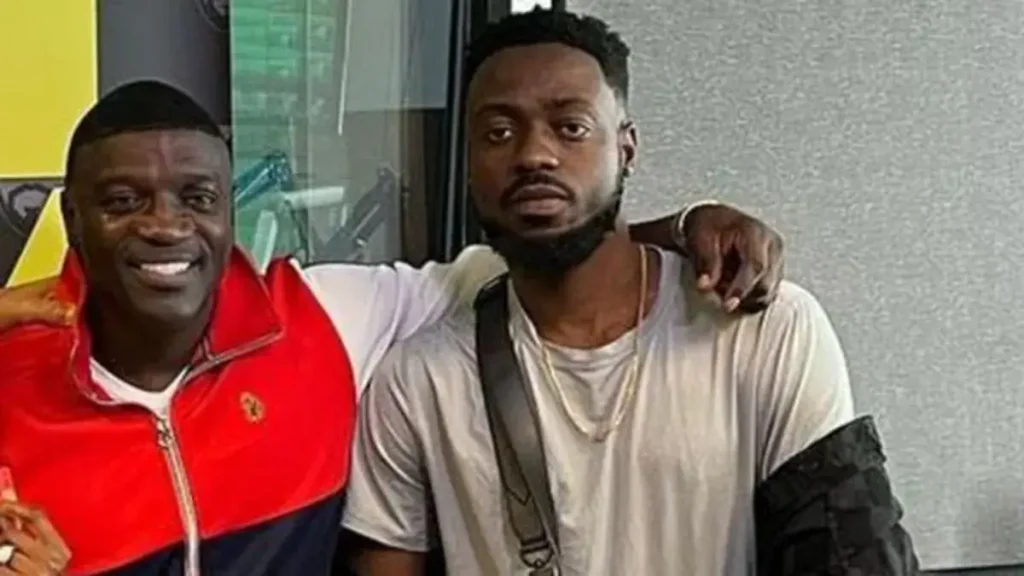 Furthermore, Nektunez will be able to draw upon the wide-ranging experience of the Senegalese-American musician and entrepreneur in the field of music management, which has led to the launch of careers for global artists such as T-Pain, Lady Gaga, and Kardinal Offishall.
Konvict Kulture is one of three major recording labels founded by Akon. The other two are Konlive and Konvict Muzik. Akon will provide professional expert services to help Nektunez push forward with his career.
Who is Nektunez, the producer?
Nektunez was born Noble Eli Zogli and has collaborated with the best Ghanaian musicians, including Stonebwoy, Worlasi, and R2Bees.
His latest deal follows his international success with an Amapiano remix of Era, a new-age musical project from France.
On the Billboard Afrobeats Chart, the track, featuring Goya Menor of Nigeria, debuted at No 7.
For eight weeks, Nektunez's song topped the Billboard World Digital Sales Chart after receiving more than 10 billion Tik Tok views. The song was a No.1 on Shazam in addition to holding the No.1 spot on iTunes in 22 countries, including the UK, Germany and USA. It also topped the Apple Music charts in 39 countries.
Here is what Akon had to say
The signing was a big deal for Akon, he said:
"I'm honoured to be able to add Nektunez to the KONVICT movement. I've never met a more humble, hard-working, and talented producer like Nektunez. I was even more impressed by his artistic talents."

"He (Nektunez) represents the new Africa and I'm determined to show the world his contribution to the beautiful sounds of Afrobeats and amapiano"
Nektunez on joining Konvict Kulture
Here's what Nektunez had to say about joining Konvict Kulture:
"I am excited to start my next chapter with Akon; someone I have always looked up to growing up. He shares my vision and has a passion for the brand of music I'm creating. I can't wait to continue sharing my music on a global scale. Now it's time to go to work and I can't wait to see what we accomplish together."
Editor's Note: Our content may be inaccurate or out-of-date, so please contact us at press@nowthendigital.com if you see something that needs to be updated.
You're reading nowthendigital.com — which breaks the news about Uganda, Kenya, Nigeria, South Africa and the rest of the world, day after day. Be sure to check out our homepage for all the latest news, and follow NOW THEN DIGITAL on YouTube, Google, Web Stories, Google News, Medium, Twitter, Reddit, Pinterest, Linktr, Buy Me a Coffee, and Flipboard to stay in the loop.