Al Pacino, the iconic 83-year-old actor known for his role in "Scarface," is reportedly expecting his fourth child with his girlfriend, Noor Alfallah, 29.
CALIFORNIA, UNITED STATES | NOW THEN DIGITAL — Legendary actor Al Pacino, known for his role in Scarface, is reportedly expecting his fourth child with girlfriend Noor Alfallah, who is currently eight months pregnant.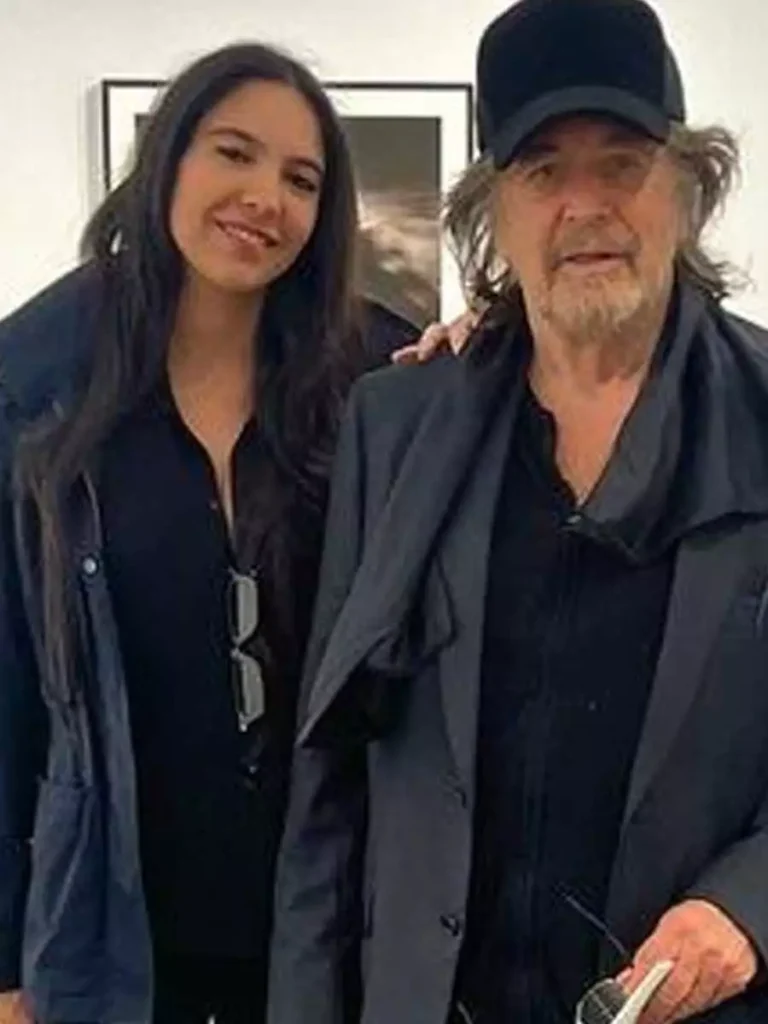 A Quiet Romance Amidst the Pandemic
According to a report from Page Six last year, the couple had been quietly dating since the pandemic began. Recently, Alfallah shared a photo with Pacino on her Instagram page, offering a glimpse into their relationship.
Baby News Confirmed
Al Pacino's representative confirmed to CBS News that the actor is set to become a father once again at 83 years old. Alfallah, who is eight months pregnant, is expecting their child. Entertainment Tonight reported that Pacino and Alfallah have been romantically linked since April 2022, with TMZ being the first to break the news of the pregnancy.
Noor Alfallah: A Producer and More
At 29 years old, Noor Alfallah has made a name for herself as a producer. She is credited as a producer for two short films, "Le Petit Mort" and "Brosa Nostra." Previously, Alfallah held the position of vice president at Lynda Obst Productions at Sony.
In the upcoming indie film "Billy Knight," she is named as an executive producer, with Pacino set to star alongside her. Additionally, Alfallah has been romantically linked to Rolling Stones frontman Mick Jagger.
Expanding the Family Tree
With this new addition, Al Pacino will become a father for the fourth time. He already has three adult children: 33-year-old Julie Marie and 22-year-old twins, Anton James and Olivia Rose. Despite his successful acting career, Pacino has never been married.
Celebrity Baby Boom
This news comes shortly after Pacino's co-star in "Heat" and "The Irishman," Robert De Niro, announced the arrival of his seventh child with partner Tiffany Chen. De Niro shared the baby's name and a photo of her with "CBS Mornings" co-host Gayle King.
Al Pacino's Net Worth in 2023
According to Celebrity Net Worth, Al Pacino's net worth is estimated to be $120 million in 2023. This fortune has been accumulated through his extensive acting career, as well as his work as a film director and producer.
A Career of Iconic Roles
Over his five-decade-long career, Al Pacino has delivered memorable performances in numerous films. Some of his notable works include the "Godfather" trilogy, "Serpico" (1973), "Heat" (1995), "Devil's Advocate" (1997), "Ocean's Thirteen" (2007), and "The Irishman" (2019).
Recent Ventures
Pacino's most recent movie role was in "House of Gucci" (2021), where he portrayed Aldo Gucci alongside Lady Gaga and Jared Leto.
Early Life and Career
Born in East Harlem, Manhattan, in 1940, Al Pacino left his mother's house at a young age to pursue his passion for performing arts. He enrolled in the High School of Performing Arts, setting the stage for a remarkable career that has spanned decades.
Editor's Note: If you find any of our content to be inaccurate or outdated, please contact us at press@nowthendigital.com