Aseera Stephen Itaza is a rising star in Ugandan politics, known for his work as the Buhaguzi East Constituency Member of Parliament in Kikuube district.
KAMPALA, UGANDA | NOW THEN DIGITAL — Aseera Stephen Itaza is a prominent Ugandan politician, currently serving as the Member of Parliament for the Buhaguzi East Constituency in Kikuube District. His career in politics spans several years, during which he has contributed significantly to the development of his constituency and the country at large.
Early Life and Education
Born in Kikuube District, Aseera Stephen spent his early years in the community where he grew up. His passion for education led him to pursue academic excellence, and he later joined Makerere University, where he studied political science.
Career and Experience
Aseera Stephen launched his political career in 2021 when he contested the Buhaguzi East Constituency seat as an independent candidate in the general elections. He emerged victorious after garnering 13,102 votes, beating his closest rivals, Bigirwa Julius Junjura of the National Resistance Movement political party and Tugume Howard, an independent candidate.
Since assuming office, Aseera Stephen has played a critical role in shaping Uganda's political landscape. He is a member of the Presidential Affairs Committee of Parliament, where he has contributed significantly to the country's policy-making process.
In August 2022, he suggested raising the Village Health Teams' (VHTs) monthly salary from Sh10,000 to Sh100,000 per member during a plenary session, a proposal that earned him widespread acclaim.
Aseera Stephen has also made a significant impact in the healthcare sector, particularly in rural areas. In December 2021, he presented a brand-new medical ambulance worth 250 million shillings to Kikuube District, a move aimed at improving access to healthcare for the poor living in rural areas.
Achievements
Aseera Stephen's contributions to his constituency and the country have earned him several accolades.
He has extended water services to the people in the Areas of Kigaya, Kikoboza, Kinogozi, and Buhimba Kasato-Buhaguzi East, a move that has improved the livelihoods of the people living in those areas.
Controversies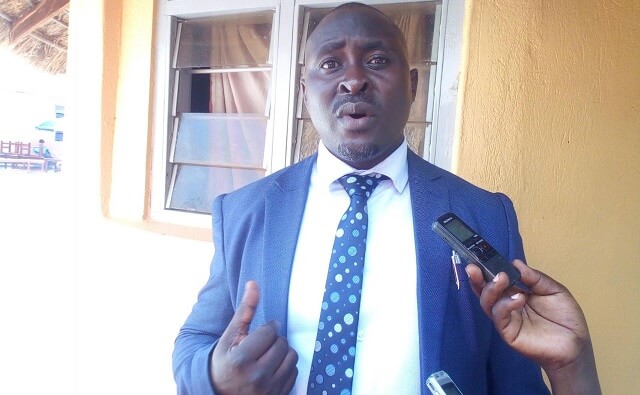 In October 2022, Hon. Aseera Stephen was embroiled in a land grabbing scandal that threatened to derail his political career. He was charged with processing a joint title for 127 hectares of land covering three villages that made up plot 172, block 22 in Musaijamukuru illegally, along with Charles Ochaki Nyabongo and Job Muhumuza.
The land titles connected to the death of Julius Nyaika Irumba, the previous chairman of Musaijamukuru village, after it came to light that the dead met his demise for holding a leading role in the fight against land snatching in the region, which Hon. Aseera was rumored to have had a hand in.
Aseera Stephen denied any involvement in the land grabbing scandal and petitioned the Ministry of Lands to revoke the titles. He claimed that the other two people accused with him fraudulently used his name and signature without his consent to acquire the titles.
In October 2021, Aseera Stephen was among several leaders in Kikuube District who protested the appointment of Ignatius Muganyizi as the district land board chairperson. They claimed that he was behind rampant land grabbing in the district and demanded that the appointment be revoked.
Conclusion
Aseera Stephen Itaza is a prominent Ugandan politician who has made significant contributions to his constituency and the country at large. Despite the controversies that have surrounded his political career, he remains committed to improving the lives of his constituents and upholding the values of good governance.
Editor's Note: Please contact press@nowthendigital.com if you find any of the content to be inaccurate or outdated. 
You're reading nowthendigital.com — which breaks the news about Uganda, Kenya, Nigeria, South Africa and the rest of the world, day after day. Be sure to check out our homepage for all the latest news, and follow NOW THEN DIGITAL on YouTube, Google, Web Stories, Google News, Medium, LinkedIn, Twitter, Reddit, Pinterest, Linktr, Buy Me a Coffee, and Flipboard to stay in the loop.