Jinja, Uganda | NOW THEN DIGITAL — Jovia Mutesi has officially entered the realm of royalty, cementing her position as Busoga's 5th queen. The ceremonial union took place through a century-old Anglican church service, accompanied by ancient cultural rituals and majesty at the palace.
In a historic twist, 35-year-old Gabula Nadiope IV, on the 49th birthday of his father-in-law Stanley Bayoole, became the first-ever king to exchange vows at the Busoga Diocesan's iconic Christ's Church Cathedral in Jinja City's Bugembe Township.
On November 18, 2023, at approximately 1:43 pm, the world witnessed the marriage of the latest crowned king as he recited vows with Queen Mutesi. The couple exchanged rings around 10 minutes later, symbolizing their commitment to eternity.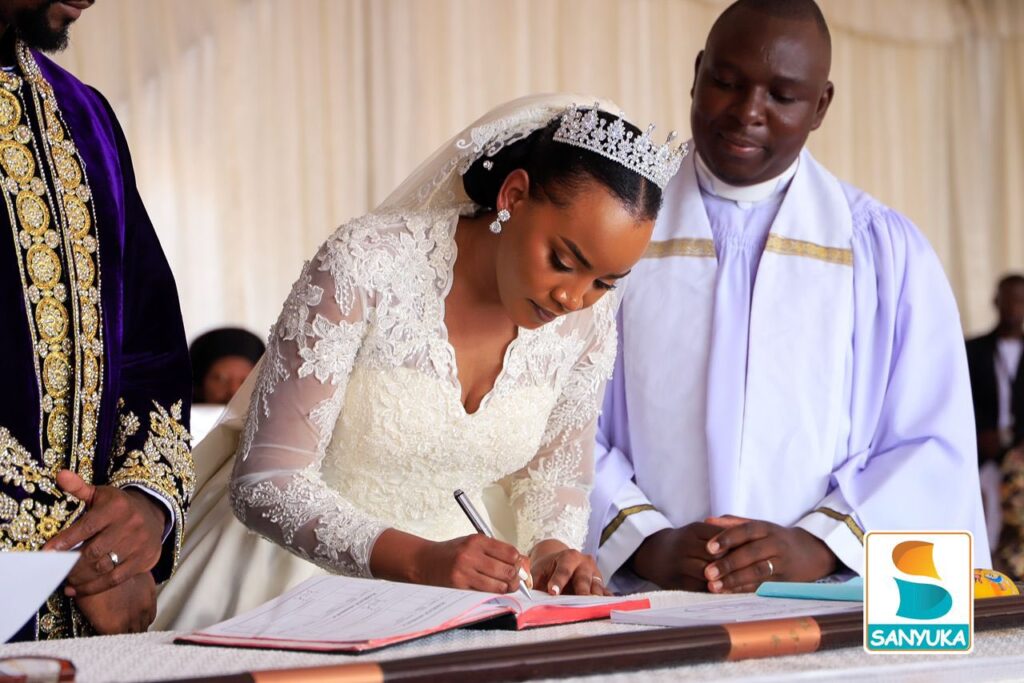 The Church of Uganda Archbishop, Stephen Kaziimba Mugalu, presided over the ceremony, marking Queen Mutesi's remarkable transition from an ordinary woman to the wife of Busoga's sovereign, presiding over its 11 chiefdoms. During the ceremony, Archbishop Kaziimba underscored the biblical perspective on marriage, emphasizing its traditional definition as being between one man and one woman.
Vice President Jessica Alupo and a congregation comprising politicians, public figures, and royalty from Uganda and beyond attended the ceremony. The outdoor service, held under large tents, accommodated over 2,000 guests, including a choir of at least 100 members blending modern and cultural liturgy.
The event, broadcast on Uganda's major television channels, attracted over 10 million viewers, while the masses outside the church chanted in approval. Security was tightened along the procession routes from Kamuli and Mayuge Districts, with a significant presence of police, soldiers, and Special Forces.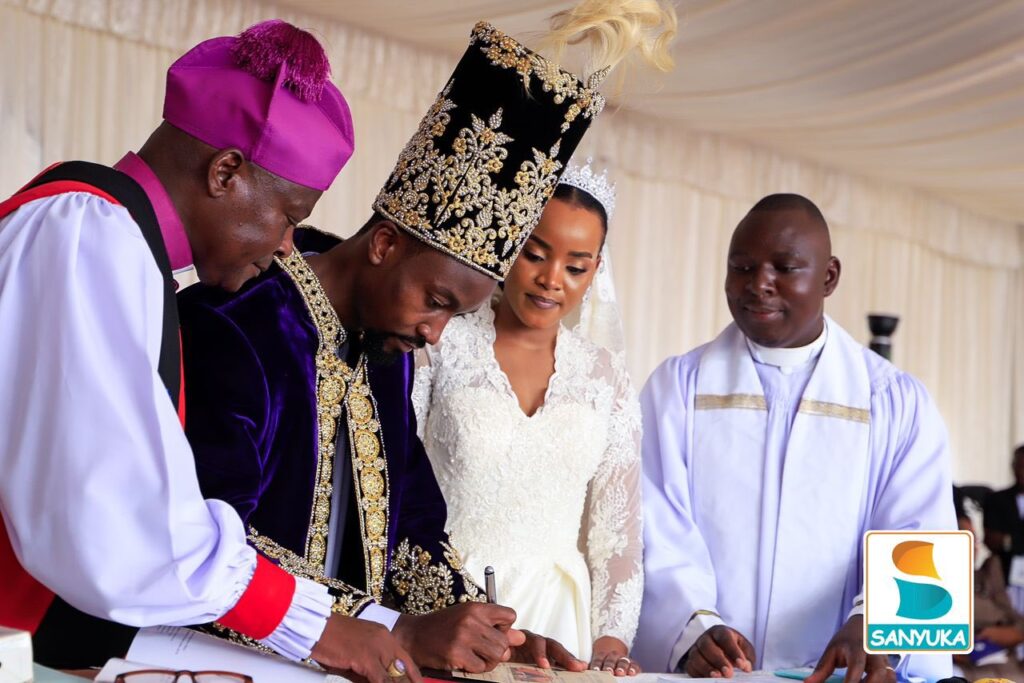 The church gathering concluded with a resounding chorus of "guide me, oh my redeemer." Subsequently, the newlyweds, Kyabazinga Nadiope IV and Queen Mutesi, were welcomed to the royal reception at the magnificent Igenge Palace on a six-wheeled improvised cart amid traditional drum fanfare.
However, a last-minute change of plans saw the cancellation of planned processions through town due to perceived security threats. Busoga Prime Minister Joseph Muvawala emphasized the importance of the Kyabazinga's safety.
Kyabazinga Nadiope IV, born on November 1, 1988, to Uganda's first Vice President Wilson Gabula Nadiope II and Josephine Nadiope, now stands as the reigning king of Busoga. Queen Mutesi, the first-born daughter of a Resident District Commissioner, joins a lineage of queens that includes Yunia Nakibande, Susan Nansikombi Kaggwa, Yuliya Babirye Kadhumbula Nadiope, and Alice Florence Violet Muloki.
This grand royal wedding marks a significant historical event for Busoga, the first of its kind since February 1956 when Henry Wako Muloki married Alice Kintu Muloki.
— Kyabazinga of Busoga (@KingNadiopeIV) November 18, 2023