The Africa Women Innovation and Entrepreneurship Forum (AWIEF) has officially launched the call for nominations for the highly anticipated 2023 AWIEF Awards.
KAMPALA, UGANDA | NOW THEN DIGITAL — The prestigious Africa Women Innovation and Entrepreneurship Forum (AWIEF) has opened nominations for the highly anticipated 2023 AWIEF Awards.
Now in its seventh edition since its inception in 2017, these distinguished awards aim to recognize, honor, and celebrate the remarkable accomplishments of female entrepreneurs and business owners across various industry sectors in Africa.
These women have made significant contributions to the continent's inclusive economic growth and development.
Recognizing Visionary Leaders in Innovation, Technology, and Entrepreneurship
The AWIEF Awards call for nominations welcomes both emerging and established female entrepreneurs and founders who have demonstrated exceptional vision, leadership, inspiration, and success in their businesses.
These outstanding women have made remarkable strides in AWIEF's core areas of innovation, technology, entrepreneurship, leadership, and socio-economic development.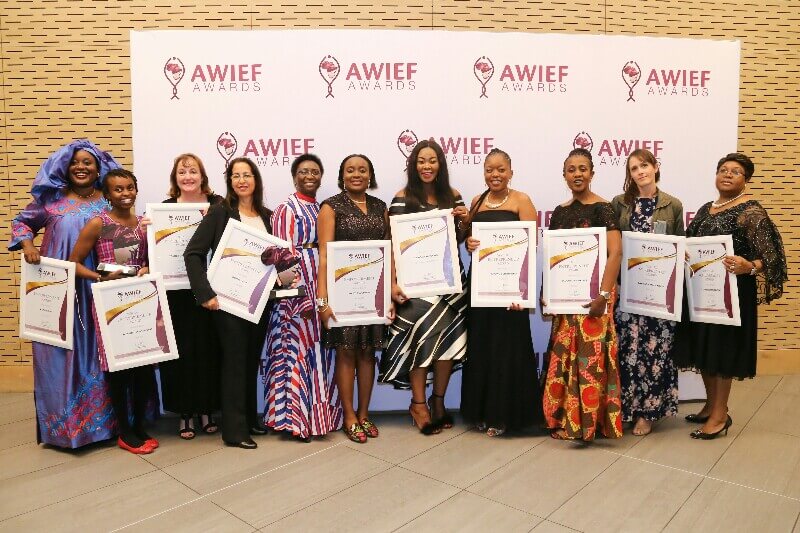 Eight Categories, Eight Pathways to Excellence
The AWIEF Awards encompass eight distinct categories, each with its own specific criteria for qualification. These categories provide an opportunity to showcase the diverse talents and achievements of African female entrepreneurs:
Young Entrepreneur Award: Celebrating the exceptional entrepreneurial spirit and skills of female entrepreneurs and start-ups between the ages of 18 and 35. These young leaders exemplify the importance of entrepreneurship in driving positive change, demonstrating tangible success in revenue generation and employment.
Tech Entrepreneur Award: Recognizing female entrepreneurs who have introduced groundbreaking and game-changing technology ventures or start-ups.
Agri Entrepreneur Award: Honoring female entrepreneurs who have achieved notable success and recognition in the agriculture and agribusiness value chain, making a significant impact on food security and/or the environment.
Creative Industry Award: Commending the entrepreneurial success of women in the film, music, food, beauty, arts, fashion, media, advertising, design, and crafts industries. This award acknowledges their disruption and creativity in these fields.
Empowerment Award: Acknowledging women who have made substantial contributions to inspiring, mentoring, and empowering women and girls, creating a positive impact on their communities and society at large.
Energy Entrepreneur Award: Recognizing female entrepreneurs operating successful businesses in the oil & gas and/or green energy & renewable energy sectors. Their ventures make a significant impact on energy access and availability within their communities and countries.
7. Social Entrepreneur Award: Celebrating female entrepreneurs who have developed innovative, systemic, and sustainable solutions that directly address social issues, leading to transformative impacts on their communities and countries.
8. Lifetime Achievement Award: Honoring established women entrepreneurs and role models who have demonstrated prolonged and consistent achievements in business and exceptional business leadership. This award also recognizes their significant contributions to job creation and the economy.
How to Nominate for the 2023 AWIEF Awards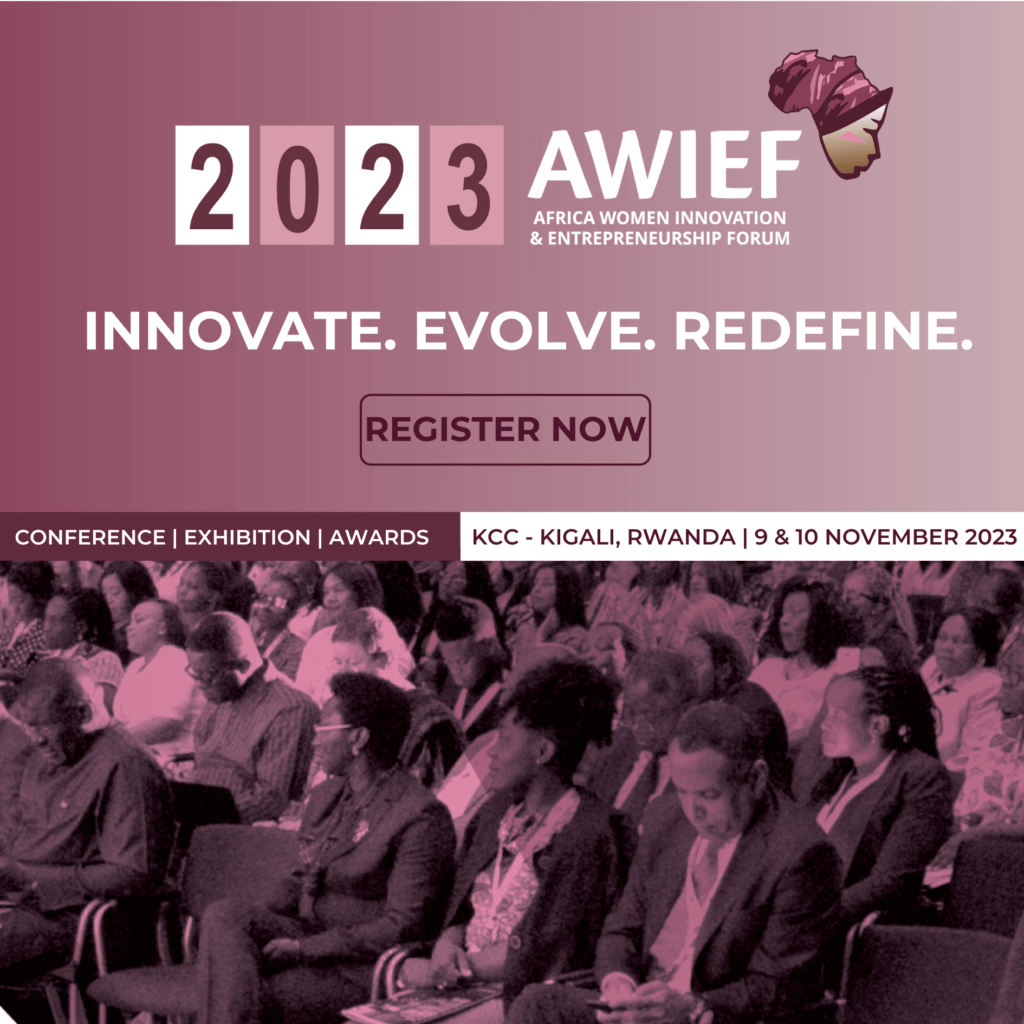 Nominations for the 2023 AWIEF Awards are currently open and will close on July 17, 2023. Candidates can either self-nominate or be nominated by others. The entries will be evaluated by a distinguished panel of esteemed business leaders and professionals.
Save the Date: AWIEF2023 Conference
The winners of the AWIEF Awards will be revealed during a special ceremony and gala dinner in Kigali, Rwanda, held as part of the AWIEF2023 Conference. This conference will take place on November 9 and 10, 2023, providing a platform for networking, learning, and celebrating the achievements of African women in entrepreneurship.
Nominate and Celebrate Extraordinary Women
To nominate an extraordinary woman for an AWIEF Award, follow these simple steps:
Register your entrant profile by clicking "Submit an entry" in the top right-hand corner of the page.
Fill in the nomination form and submit your entry.
Don't miss the opportunity to honor and celebrate the outstanding achievements of African female entrepreneurs. Nominate someone deserving today! The nominations close at 23:59 CAT on July 17, 2023.
Editor's Note: We would appreciate it if you could let us know if any of our content is inaccurate or outdated at press@nowthendigital.com.
You're reading nowthendigital.com — which breaks the news about Uganda, Kenya, Nigeria, South Africa and the rest of the world, day after day. Be sure to check out our homepage for all the latest news, and follow NOW THEN DIGITAL on YouTube, Google, Web Stories, Google News, Medium, LinkedIn, Twitter, Reddit, Pinterest, Linktr, Buy Me a Coffee, and Flipboard to stay in the loop.