MTV Base Africa has launched a new show called Dance Nation that showcases South Africa's vibrant dance and music culture scene in addition to African house beats.
KAMPALA | NOW THEN DIGITAL — In celebrating youth culture, MTV Base Africa has launched a new show titled 'Dance Nation,' which showcases South Africa's explosive dance and music culture scene alongside African house beats.
In its new show Dance Nation, MTV Base Africa salutes youth culture and uncovers South Africa's burgeoning dance and music scene and African house beats.

"Dance Nation" premiered on 17 June and will air every Friday at 17.30 CET for 30 minutes. The first season features eight episodes with players from genres such as gqom and amapiano.

Hosted by South African star Busiswa, choreographer Sne Mbatha, and reality TV star Miss Party, 'Dance Nation' will have a South African feel.

Read also: 

Ticketmaster Entertainment launches

 operations in 

South Africa

, headquartered in Cape Town.
Dance Nation is an evening show which launched on 17 June and is slated to air every Friday from 17.30 CAT for 30 minutes.
In the first season, there are going to be eight episodes, featuring acts in genres such as gqom and amapiano.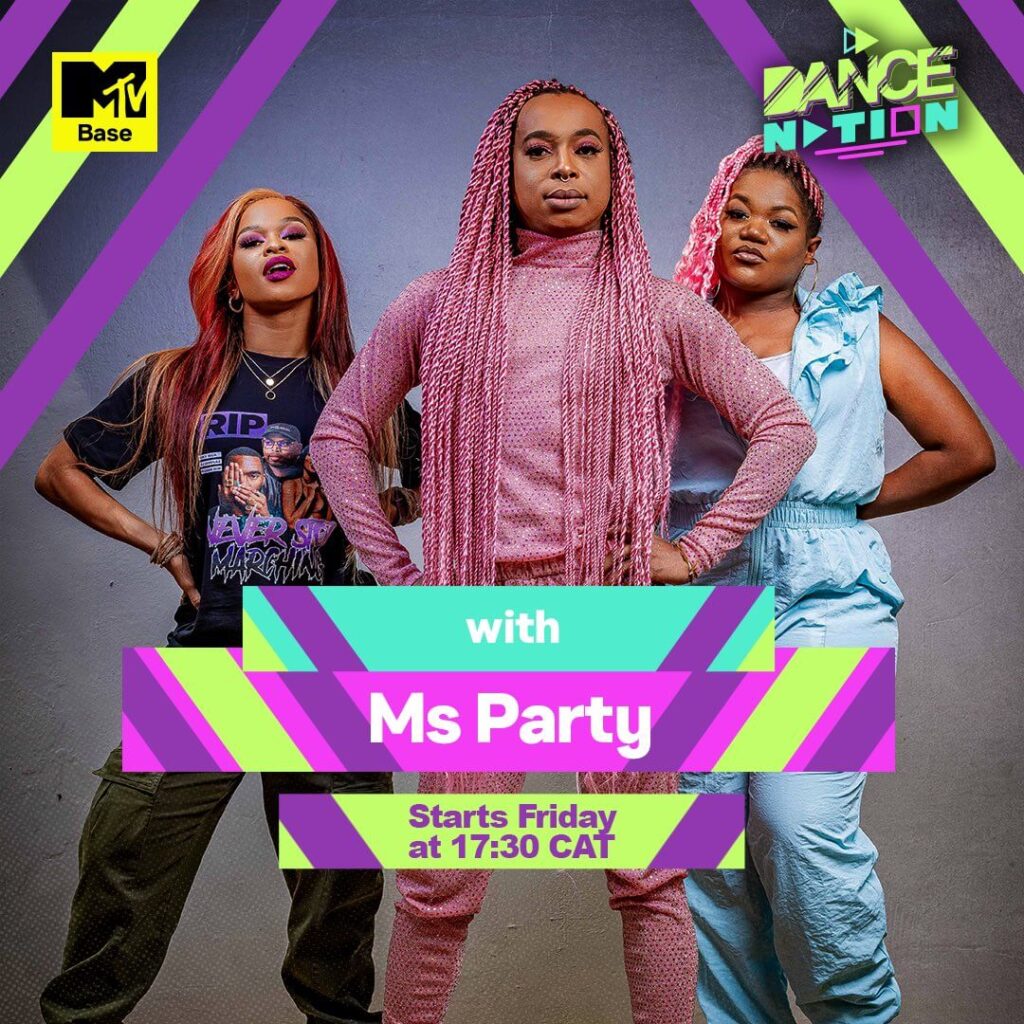 Hosted by Busiswa, Sne Mbatha, and DJ and reality show star Miss Party, Dance Nation features entertainment from South Africa's singing, dancing, choreography, and music industries.
"I am so excited to be a part of Dance Nation season one," Busiswa said.

"As an artist, I know how important it is to showcase fresh undiscovered talent to the world. This kind of TV viewing allows dancers, artists and creatives alike in the business of entertainment to draw ideas and inspiration for their body of work. I am on the show to further encourage our youth to believe in their talents and use them to create a better world. Dance and the arts are medicine for the people."
Are you ready to see SA's best dancers jump on the #MTVBaseDanceNation stage??Hosted by @busiswaah @IAM_SNEMBATHA and @Olwee ??

Starts Friday 17 June at 17:30 CAT ? MTV Base Ch 322 @DStv pic.twitter.com/1KKhkrf17A

— MTV Base South (@MTVBaseSouth) June 17, 2022
According to MTV Base Africa, 'Dance Nation' is set to be an exhibition of a holistic expression of the current state of inter-cultural influence, adding that the show will offer an interesting glimpse into how different dance forms and music genres are interpreted within various social and cultural contexts throughout Africa.
"Youth culture is an important element of our programming initiatives and what better way to showcase the diversity of pop culture climate in Africa," Paramount Africa senior vice president and general manager Monde Twala said. 

"Dance Nation is not just a dance showcase, it is an honour of the legacy of dance expression passed on from generation to generation. This is a recognition of our evolution in influencing culture across the globe." he added.