This article will help you understand some of the potential health benefits and potential adverse effects of drinking hot chocolate every day.
CUPERTINO, CALIFORNIA | NOW THEN DIGITAL — Drinking hot chocolate at night can help induce relaxation and can even help with stress relief. You can also get a better night's sleep with it. The antioxidants in hot chocolate also help to boost immunity, and the magnesium and manganese in it can help to improve cognitive function.
The main benefit of hot chocolate is that it is rich in health-promoting antioxidants that can help reduce inflammation, improve heart health, and boost immunity. 

Cocoa powder, milk, and sugar are the main ingredients in hot chocolate

. It is usually served hot, and sometimes with whipped cream or marshmallows. Additionally, it is low in calories and can help to satisfy hunger, making it a great option for those looking to maintain a healthy weight. 

For instance, a cup of hot chocolate made with semi-skimmed milk 

contains just 140 calories

 and 0.4g of fat, making it a much healthier drink than a latte or cappuccino.

The minerals present in hot chocolate, such as calcium, iron, and magnesium, are beneficial for pregnant women since they help support their bones, muscles, and immune system. Additionally, the antioxidants present in hot chocolate can help reduce inflammation and improve circulation, which can be beneficial for pregnant women.
Hot chocolate is a popular beverage choice for many Americans, but it is important to understand the potential health implications of drinking it regularly. According to the National Confectioners Association, 60% of Americans have consumed hot chocolate in the past year. 
We will learn in this article whether drinking hot chocolate daily is good for us and what its effects are. To gain a better understanding, let's explore the potential benefits and risks associated with drinking hot chocolate every day.
The findings of this article will help readers make an informed decision about whether or not adding daily hot chocolate to their diet is a good idea.
How often can you drink chocolate?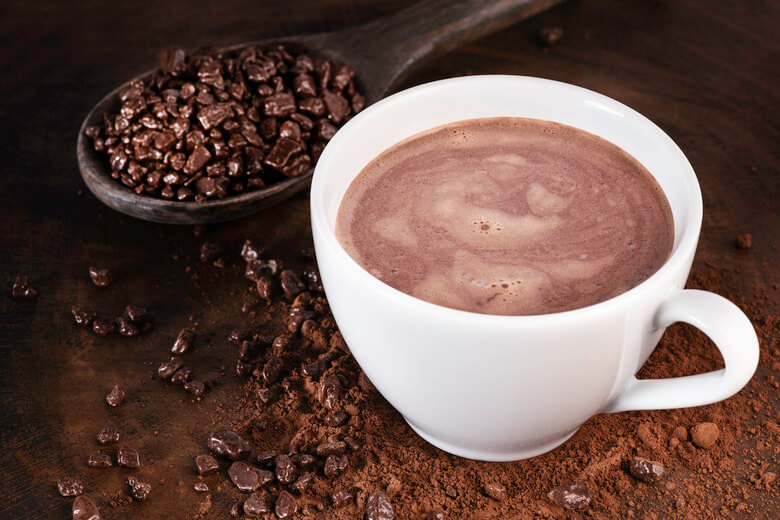 It depends on your individual health goals and dietary needs. Generally speaking, it is best to limit your consumption of chocolate to a few times a week, or even less, depending on your dietary needs. 
Eating up to 30 grams of chocolate a few times a week may help to reduce the risk of developing stroke, coronary heart disease and diabetes.
While chocolate can be a delicious treat and can provide some health benefits, you should be careful not to overindulge.
Chocolate can contribute to weight gain if you eat large quantities of it too often. The best way to prevent weight gain from chocolate is to stick to around 1-2 ounces (30-60 grams) per day. 
Eating too much chocolate can cause an increase in the number of calories you consume, leading to potential weight gain, as well as an increased risk of certain health conditions such as diabetes, heart disease, and even certain types of cancer. 
For instance, a single serving of chocolate can contain up to 250 calories, which adds up quickly when consumed in large quantities. 
Eating too much chocolate can also cause a spike in blood sugar levels, leading to an energy crash shortly after and potentially leaving you feeling sluggish. 
Furthermore, it can lead to increased cravings for other unhealthy foods, as well as a decrease in overall nutrition.
What are the effects of drinking chocolate? 
The effects of drinking chocolate can vary depending on the type of chocolate consumed and the amount. Generally, it can provide a boost of energy and can even have health benefits such as increasing serotonin and endorphin levels, lowering cholesterol, and reducing the risk of some types of cancer. 
It is also believed to help improve cognitive function, boost mood and reduce stress, as well as provide antioxidants, minerals, and vitamins. 
Additionally, dark chocolate has been linked to reducing the risk of heart disease and stroke, as well as helping with weight loss. 
For example, a study of more than 336,000 participants found that those who ate chocolate more than once a week had an 8% lower risk of blocked arteries compared with those who only ate chocolate once a week.
However, it's important to remember that hot chocolate is still a high-calorie drink, and consuming too much can lead to weight gain. 
Too much sugar can also lead to cavities and other dental problems. The recommended amount of dark chocolate is 1-2 ounces, or 30-60 grams, per day.
Dark chocolate is made up of cocoa solids, which contain antioxidants called flavonoids. These flavonoids are believed to be responsible for many of the health benefits associated with dark chocolate, such as reducing inflammation, improving blood flow, and protecting against oxidative damage. 
Additionally, dark chocolate is rich in minerals such as calcium, magnesium, and iron, as well as vitamins such as vitamin A, B, C, and E. Flavonoids are believed to be beneficial due to their anti-inflammatory and anti-oxidant properties. 
The minerals and vitamins found in dark chocolate help to support the body's immune system, and the antioxidants help to reduce the risk of heart disease, stroke, and other chronic diseases.
Is hot chocolate healthy? 
Hot chocolate is rich in antioxidants and flavonoids, which can help reduce inflammation and promote healthy blood flow. It also contains magnesium and other minerals that can help improve your mood, promote healthy skin, and even help regulate your blood sugar levels. 
Additionally, hot chocolate can help reduce stress and anxiety levels and promote relaxation due to its high levels of serotonin and tryptophan. It can even help reduce the risk of heart disease and stroke by lowering blood pressure and cholesterol levels. 
Tryptophan is an essential amino acid that helps the body produce serotonin which is a neurotransmitter involved in regulating mood, sleep, and appetite. Serotonin also helps promote feelings of happiness and well-being. 
The magnesium and other minerals in hot chocolate can help to reduce inflammation which can lower the risk of cardiovascular diseases. 
Magnesium assists more than 300 enzymes to carry out various chemical reactions in the body, such as building proteins and strong bones, and regulating blood sugar, blood pressure, and muscle and nerve functions. 
Is drinking hot chocolate daily good?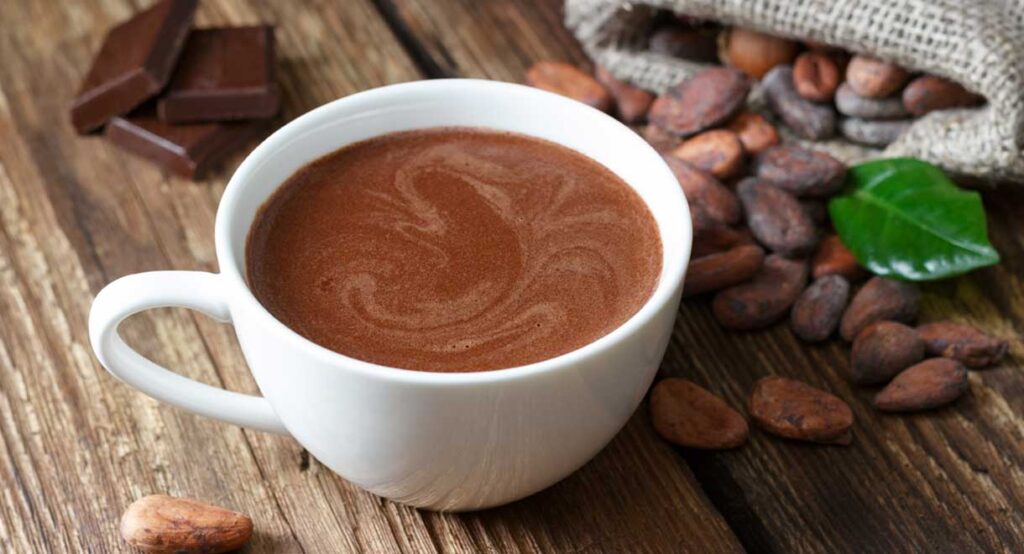 If consumed moderately, it can be. Hot chocolate contains antioxidants and minerals that can provide some health benefits. However, it is high in calories and sugar, so it should not be consumed in large amounts. 
Consuming hot chocolate in moderation can provide some benefits, such as improved cardiovascular health, better blood sugar control, and improved mood. However, too much can lead to weight gain and an increased risk of tooth decay. 
For instance, a 12-ounce cup of hot chocolate made with whole milk and topped with whipped cream can contain up to 400 calories and 60 grams of sugar. 
Too much hot chocolate can also lead to an increase in cholesterol levels due to the high fat content of the milk and cream used to make the drink. 
A total cholesterol level of less than 200 mg/dL is considered normal, while a level of 240 mg/dL or greater is high. Additionally, it can raise blood pressure because of its high sugar content. 
Therefore, it is important to monitor the amount of hot chocolate consumed and to opt for lower-fat or sugar-free versions when possible.
Is hot chocolate good for weight loss?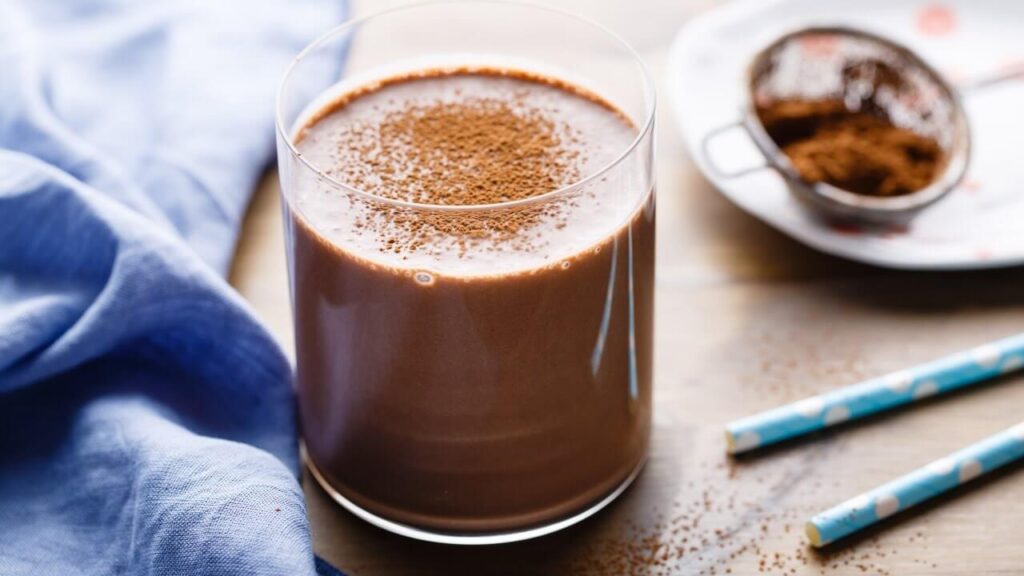 Hot chocolate can be part of a healthy weight loss plan if consumed in moderation. It contains antioxidants, which may help with inflammation, and it can help control cravings for sweet foods. 
Additionally, its high fiber content helps to keep you full longer. Its calorie content is relatively low, making it an excellent choice for those looking to reduce their calorie intake. 
Hot chocolate also contains essential vitamins and minerals, such as magnesium and potassium, which can help support a healthy metabolism and aid in weight loss. A cup of hot chocolate made with water contains 113 calories.
During pregnancy, is it safe to drink hot chocolate?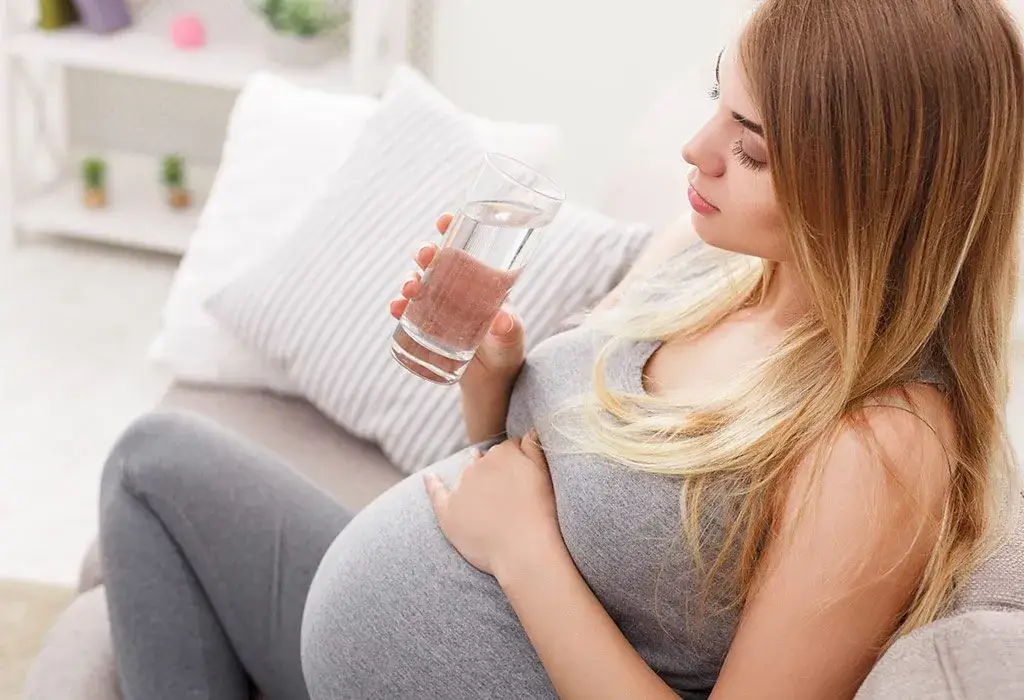 Yes, drinking hot chocolate is generally safe during pregnancy, provided that the drink is made with pasteurized milk and doesn't exceed the recommended daily intake of caffeine. 
Pregnant women are advised to limit their caffeine intake to 200 milligrams per day, and an 8-fl oz cup of hot chocolate contains only 4.8 grams of caffeine. 
Hot chocolate is also a source of nutrients, such as calcium and iron, which can help pregnant women meet their daily needs. Additionally, the fat content of hot chocolate is low, making it a safe and enjoyable treat for pregnant women. 
Furthermore, hot chocolate can help pregnant women with morning sickness, as it is known to be an effective remedy. 70% of pregnant women experience morning sickness in the first trimester, with the majority of cases starting around 6 weeks and peaking at 9 weeks.
Editor's Note: Our content may be inaccurate or out-of-date, so please contact us at press@nowthendigital.com if you see something that needs to be updated.
You're reading nowthendigital.com — which breaks the news about Uganda, Kenya, Nigeria, South Africa and the rest of the world, day after day. Be sure to check out our homepage for all the latest news, and follow NOW THEN DIGITAL on YouTube, Google, Web Stories, Google News, Medium, Twitter, Reddit, Pinterest, Linktr, Buy Me a Coffee, and Flipboard to stay in the loop.