In addition to these symptoms, people with diabetes should have regular checkups with a doctor to ensure that they are not developing complications or if they are having difficulty controlling their blood sugar.
KAMPALA | NOW THEN DIGITAL — If you experience any of the following symptoms, you may have diabetes. Diabetes is a condition characterized by high blood sugar levels, which affects blood circulation. 
The 

presence of dark patches of skin in creases on the body can indicate diabetes

. These patches, known as acanthosis nigricans, are indicative of elevated blood sugar levels. They are common in people of African descent and can last as long as 10 years. 

Diabetics are at an increased risk of developing these problems, which can lead to significant complications if left untreated. In addition to the discomfort, the affected area can become extremely itchy and burn, causing the patient to call a doctor for assistance.

The increased thirst may be an indication that the body is losing fluids due to the high blood sugar levels. The increased need for water can lead to an increased thirst, which can lead to dehydration. Because the body has trouble absorbing enough nutrients from food, it may be slow to heal wounds, resulting in a longer recovery time.

Furthermore, 

people with diabetes may suffer from yeast infections

, which are caused by excessive amounts of glucose in the body.
The high blood sugar levels in the body affect the function of the nerves, making it difficult to heal wounds and causing a person to become constantly hungry. This can lead to the development of numerous complications. 
This article will discuss the most common signs and symptoms of diabetes. The first one to look for is frequent urination. Symptoms may be a result of insulin resistance.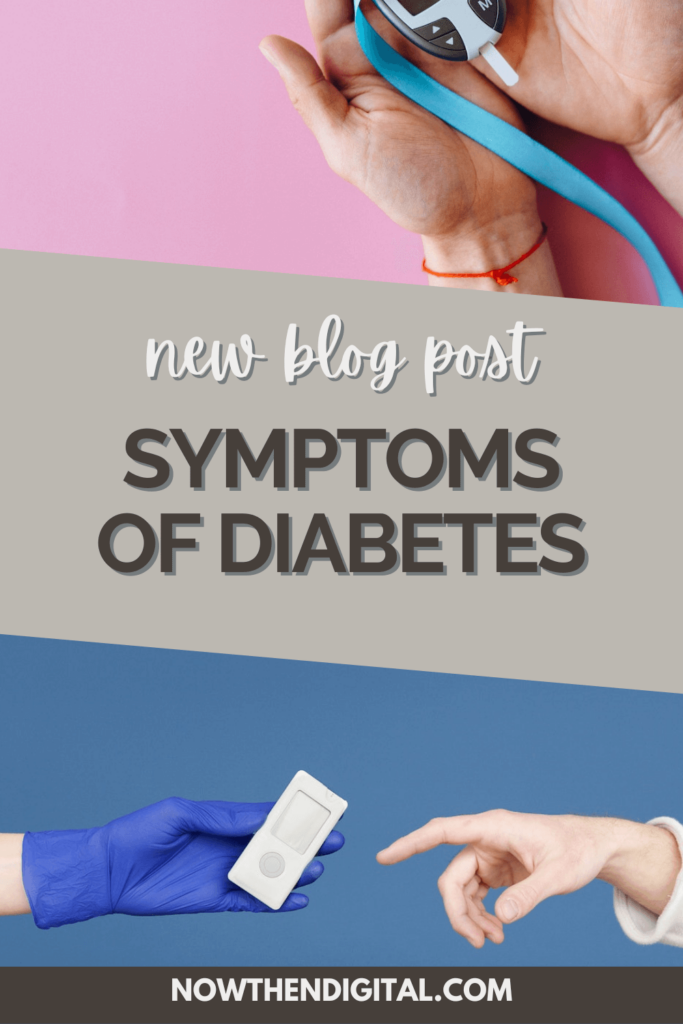 Insulin resistance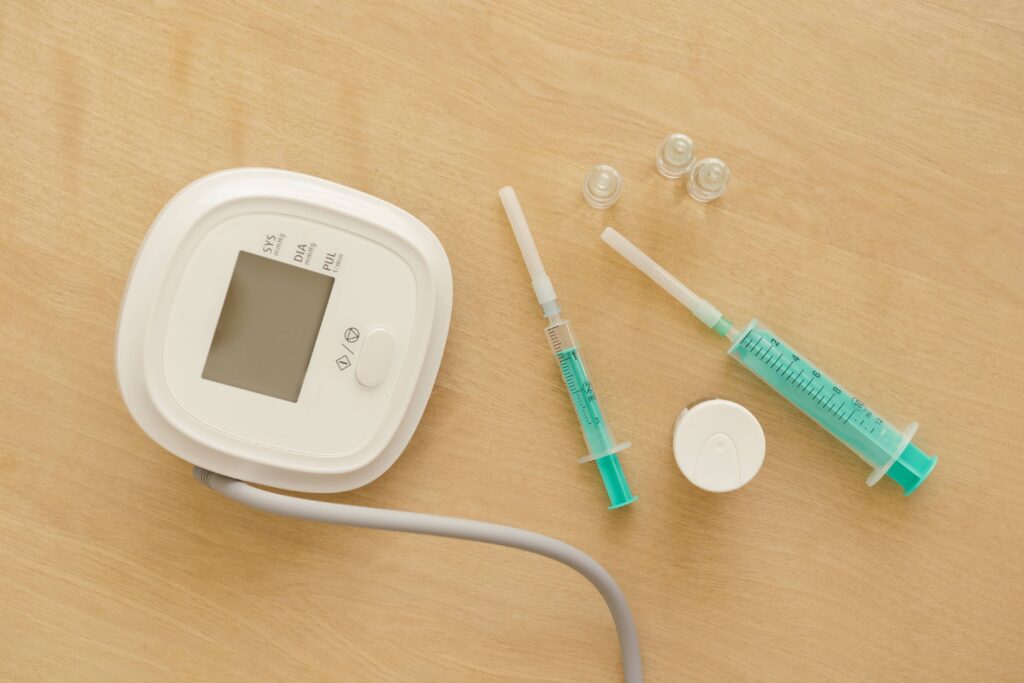 Many people with diabetes have insulin resistance. The good news is that it's treatable. Changing your diet and becoming more active are the first steps to reversing your condition. 
Your body will become more responsive to insulin after losing about five per cent of your body weight. Some medications can also reverse insulin resistance. Consult with your doctor if you suspect you might have insulin resistance and discuss any changes with them.
When your cells become resistant to insulin, glucose builds up in the bloodstream. As a result, the pancreas secretes more insulin to control glucose levels, but this extra insulin doesn't work as effectively. 
This causes many health problems, including a high level of blood glucose and a lack of energy. Ultimately, high blood glucose levels and insulin resistance lead to a range of problems throughout the body.
Other risk factors for insulin resistance include a high blood sugar level and certain drugs. This condition can cause people to be more thirsty and urinate more frequently, among other symptoms of diabetes. 
If the blood sugar levels in your body are more than 180 mg/dL, then you are likely suffering from insulin resistance. If they're higher than this, you should seek medical attention immediately. 
Besides diabetes, insulin resistance can lead to a number of other health problems.
Pain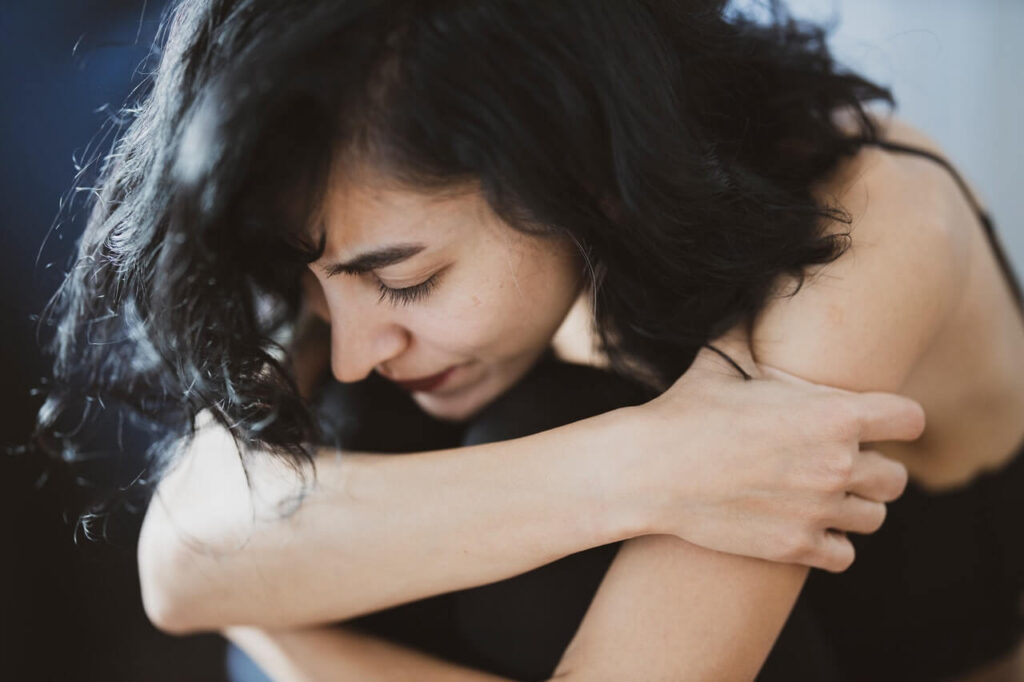 Diabetes causes increased pain levels in the body. This is because the body does not use or produce enough insulin. In addition, blood sugar levels are elevated and the body experiences more pain when there is less movement. 
Diabetic patients can suffer from chronic pain that can interfere with their lifestyle and sleep patterns. Some individuals also experience anxiety from chronic pain, and this makes managing the condition more difficult. 
For this reason, pain management is extremely important.
Treatment options for pain related to diabetes include topical pain relievers. Over-the-counter pain relievers are often helpful for small areas of pain and are usually prescribed only for those who cannot tolerate the side effects of oral medications. 
However, popular over-the-counter pain relievers do not provide relief for nerve pain caused by diabetes. Moreover, they have a number of negative side effects and do not help improve nerve pain.
Diabetic nerve pain is common and is usually associated with peripheral nerve damage. The pain may be very severe, preventing the patient from getting a good night's sleep. It may also make it difficult for the sufferer to pick up objects or drop them. 
In addition, the patient may feel pain when sitting, walking, and performing other daily activities, like washing dishes or taking out the garbage. 
The pain can also interfere with normal sleep, so pain control is important.
Numbness
When diabetes damages the nerves in the body, the result is neuropathy, a condition that can cause damage to internal organs. 
People with diabetes may experience numbness in their feet, hands, legs, or pelvis, which can be debilitating and even lead to amputation. Symptoms can vary from barely perceptible to unbearable, depending on the type of neuropathy. 
Diabetics may experience this pain without any obvious stimulus. This increased sensitivity can prevent people from getting adequate sleep. Not getting enough sleep is detrimental to a person's health, as it makes the pain worse.
The symptoms of diabetic neuropathy vary from person to person, but typically begin in the feet and spread symmetrically up the legs. These symptoms can hide damage to the feet, a foot ulcer, and irregular heartbeat. 
High levels of glucose and lipids are thought to be a major factor in causing neuropathy in people with diabetes. Fortunately, achieving good glucose control can reduce neuropathy by 60 percent.
Diabetic neuropathy can be difficult to control and interfere with daily activities. It may be worse at night, preventing sleep. 
Though a small percentage of diabetic neuropathy patients experience pain, in some cases it may go away without treatment or resolve quickly after a change in health. 
If you have numbness or tingling in your hands and feet, it may be time to seek medical attention.
Frequent trips to the bathroom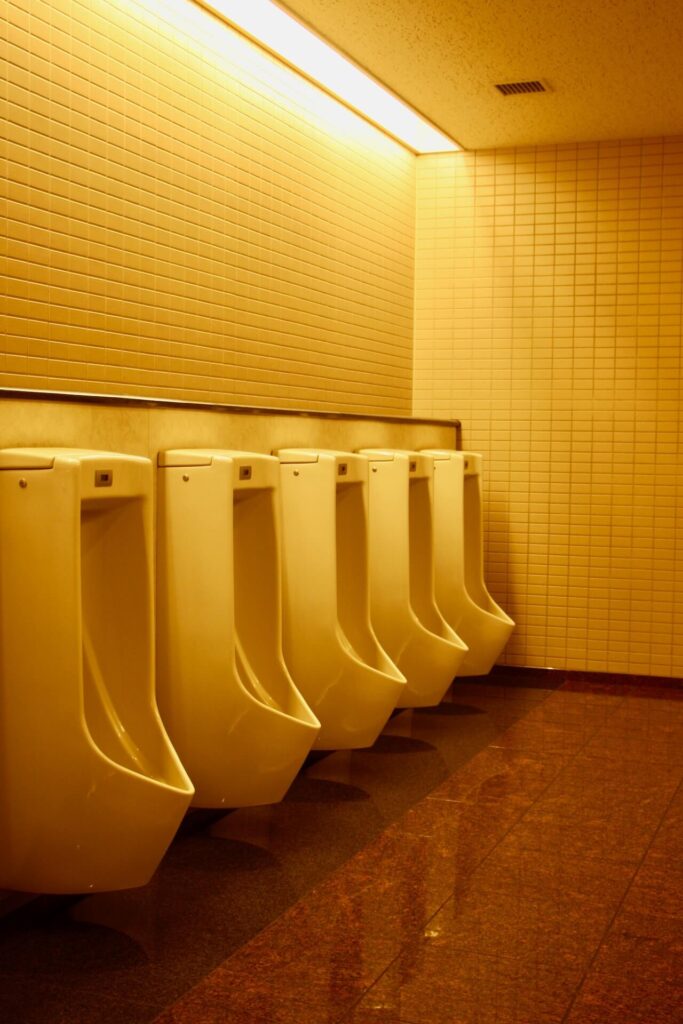 If you experience frequent trips to the bathroom, you may be suffering from diabetes. The high sugar content of urine can lead to infection symptoms, like cloudy or off-smelling urine. 
Yeast infections can cause symptoms such as itching, burning, and discharge. People with diabetes are more prone to yeast infections and urinary tract infections. A physician can prescribe medicines to control these symptoms.
There are many causes of frequent urination, including excessive fluid intake and an overactive bladder. If the frequent urination occurs frequently with other symptoms, though, it may indicate diabetes. 
A blood glucose test can help determine the cause and severity of the problem. Depending on the severity of the condition, this condition can have a huge impact on your life. If you experience frequent urination, see a doctor as soon as possible.
High blood sugar leads to dehydration, which increases thirst. This increases urine production. Diabetes can lead to kidney damage to the bladder if left untreated. 
However, there are some simple ways to manage the condition and reduce frequent trips to the bathroom. Getting tested for diabetes is the first step in managing this condition. 
If it persists, a physician can prescribe medications to help you manage the condition.
Ketones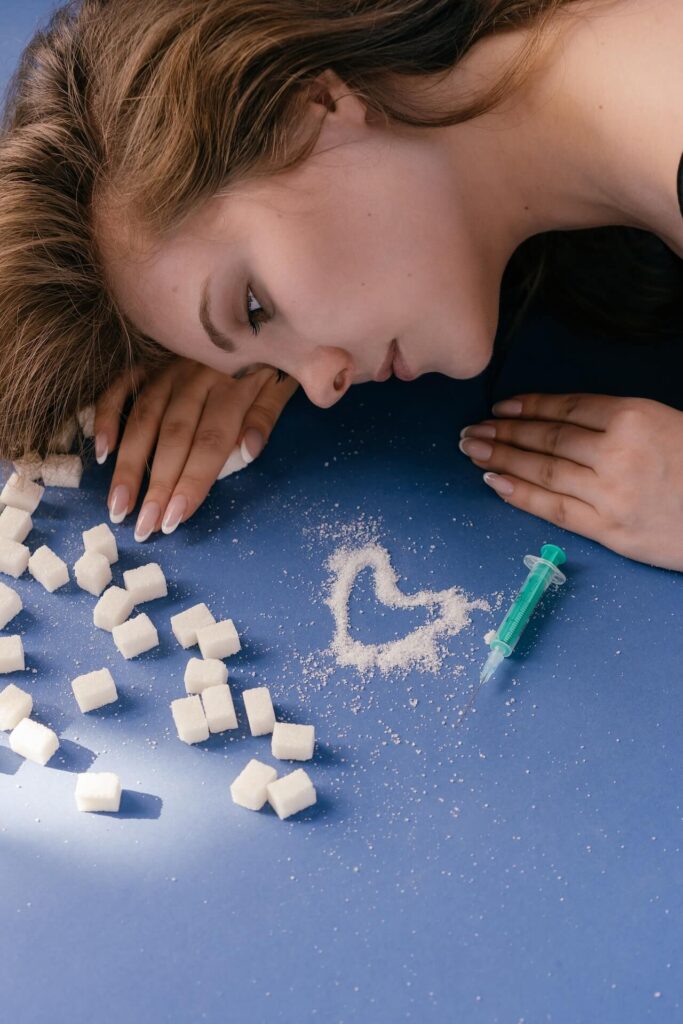 Ketones are produced when the body lacks sufficient carbohydrates to fuel the body. When this happens, the body converts fat and proteins into ketones, which is a form of energy the body can use to keep itself energized. 
In healthy individuals, ketone levels are not a cause for concern, but high levels in diabetic patients can be a warning sign of a condition. To help determine the exact cause, check with your doctor.
The body is designed to use glucose to fuel the cells. In order to use this glucose, insulin helps the cells receive it. When there is not enough insulin, the body breaks down fat for energy. When this happens, ketones are produced in the liver. 
Ketones can be poisonous to the body, and high levels of them can lead to diabetic ketoacidosis. It's important to seek medical care immediately if you think you may be suffering from diabetes or have symptoms of ketoacidosis.
If you have diabetes, check your urine for ketones regularly. You should test for ketones as soon as you feel a sugar level above 250 mg/dL. 
Your doctor may want to adjust your insulin dosage or change your type of insulin. Ketones are a sign that your blood sugar is high and your body is not producing enough insulin to sustain it. 
A good way to prevent ketoacidosis is to control your blood glucose levels. Checking your urine for ketones once a day is recommended, as well as testing your first morning's urine. 
If you see a level of ketones above or below a trace, you should see a doctor immediately.
Proteinuria
If you experience proteinuria, you may have kidney failure. While proteinuria is not a disease in itself, it is an early sign of kidney damage. 
A kidney complication, diabetic nephropathy, is a serious medical condition that affects the kidneys. It develops slowly over years and ultimately results in kidney failure that requires dialysis or kidney transplantation. It is the leading cause of kidney failure in the United States.
Another complication of proteinuria is dehydration, which can lead to high protein levels in the urine. Dehydration occurs when your body loses too much fluid, including the nutrients your kidneys need. 
High blood pressure weakens the blood vessels in the kidneys and reduces the amount of protein they can reabsorb. The protein then flows out in the urine. As a result, proteinuria is a symptom of diabetes.
There are several tests available to detect proteinuria. A dipstick urine test can be used to diagnose this condition. The patient pees into a special container, and a thin plastic stick is inserted. 
Special chemicals are used to test the urine. If protein levels in the urine are high, the color of the stick will change. If it's low, this means your kidneys are working properly. If you're concerned that you may have proteinuria, consult a physician immediately.
Don't forget to share our article on 'symptoms of diabetes', it might help someone else as well.
You're reading nowthendigital.com — which breaks the news about Uganda, Kenya, Nigeria, South Africa and the rest of the world, day after day. Be sure to check out our homepage for all the latest news, and follow NOW THEN DIGITAL on YouTube, Google News, Medium, Twitter, Reddit, Pinterest and Flipboard to stay in the loop.