You can get relief from a sore throat with a few home remedies. You can also make a tea with Marshmallow root, which is great for soothing an irritated throat.
KAMPALA, UGANDA | NOW THEN DIGITAL — You can get relief from a sore throat with a few home remedies. These include Turmeric and Honey which both reduce inflammation and pain. Moreover, lemon water is most effective when mixed with warm water or honey.
There are a variety of natural remedies for sore throats

. Saltwater gargling, for example, helps to kill bacteria and loosen mucus. It can also be helpful to gargle with baking soda. This solution can be mixed with water or tea and gargled twice a day until the sore throat disappears.

Honey is also helpful as it has antibacterial properties. Try combining it with warm water or tea. Honey is an antibacterial and antiviral herb with 

anti-inflammatory

 properties. It also acts as a cough suppressant and is effective against bacterial and viral infections. 

For sore throats, honey can help ease the pain and soothe the throat. It is also an excellent sweetener, which can make certain remedies more enjoyable to consume.

Another option is to mix honey with 

apple cider vinegar

 or other herbs. However, honey should not be given to infants and young children because it contains botulism spores.

Another natural remedy for sore throats is lemon water

. Lemon contains a high amount of vitamin C and helps to reduce inflammation. It can also soothe sore throats and increase saliva production. 
You can also make a tea with Marshmallow root, which is great for soothing an irritated throat. Manuka honey also helps heal wounds.
Let's explore more options for sore throats.
Turmeric relieves pain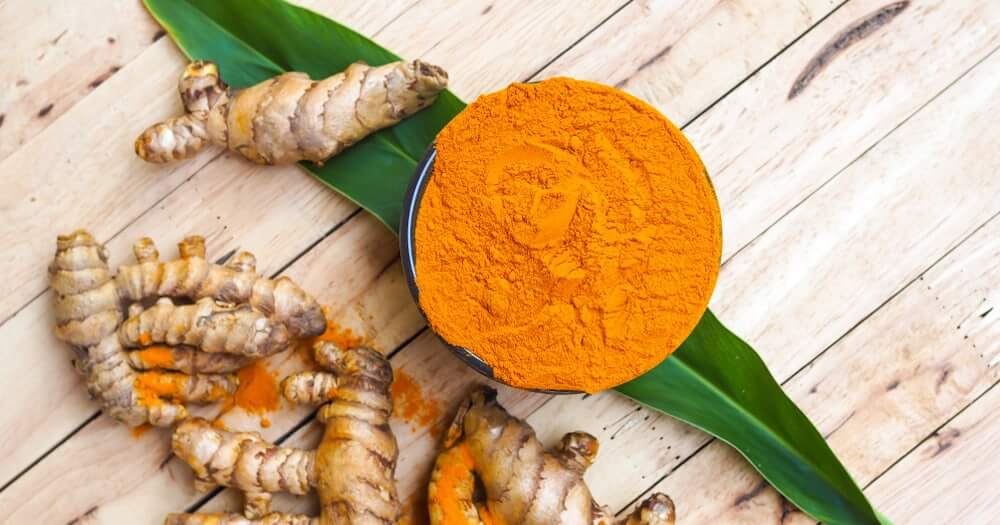 Turmeric is a powerful anti-inflammatory and can help soothe the pain in your throat. You can use turmeric in tea or gargle your throat with salt water to ease the pain. It can also be added to honey. Turmeric contains curcumin, which inhibits inflammation and helps soothe a sore throat.
Drinking hot turmeric milk has a long history in India. It is an age-old remedy for sore throats and can also help relieve a cold. Turmeric has natural antibiotic properties that can kill bacteria and reduce inflammation. 
Turmeric is a wonderful anti-inflammatory agent and can relieve the pain in your throat. You can also make a turmeric gargle by adding a little turmeric to 8 ounces of warm water. It is important that the mixture is not too hot. 
Turmeric milk can be made in a couple of ways. First, you can heat turmeric root in a saucepan with a few basil leaves. Once the turmeric has melted, you can strain it into a tea cup. 
Once it cools, you can add honey if you wish. This remedy is one of the oldest home remedies for sore throat.
Another natural remedy for sore throat is fenugreek, which is used for its health benefits. An herb similar to a clover, Fenugreek grows in southern Europe, western Asia, and the Mediterranean region. It comes in seed, oil, and tea form and is a great anti-inflammatory and antibiotic.
Alternatively, you can boil tulsi or basil leaves in water to make a gargle or tea. Basil also promotes healthy skin, boosts digestive function, and detoxifies the body, as reported by HealthifyMe.
Honey reduces inflammation
Honey can be used in a variety of ways to treat a sore throat. It soothes the throat and also helps with coughing. It also helps in curing the symptoms of a common cold and flu. Honey's antimicrobial properties are also widely recognized, making it an excellent choice for a sore throat.
It helps reduce inflammation and relieve pain by breaking up mucus. It also contains vitamin C and can help boost the immune system. Just one teaspoon mixed with a glass of water should relieve a sore throat. A cool mist humidifier is another effective remedy for a sore throat.
Honey is one of the best home remedies for a sore throat, and it is highly recommended by the Centers for Disease Control and Prevention. 
However, it should not be given to babies under 1 year old as it may contain bacteria. This can be potentially dangerous. Honey can also be used to treat wounds and as a natural cough suppressant. 
For this purpose, two tablespoons of honey can be mixed with a cup of warm water and drank. Do not consume honey if you are pregnant or breastfeeding.
While home remedies for sore throat are useful, they should only be used as a last resort. If the symptoms persist or get worse, you should visit a doctor or health care provider. 
Depending on the severity of your condition, you may require antibiotics. Honey can also help in the treatment of bacterial infections.
Marshmallow root tea soothes an irritated throat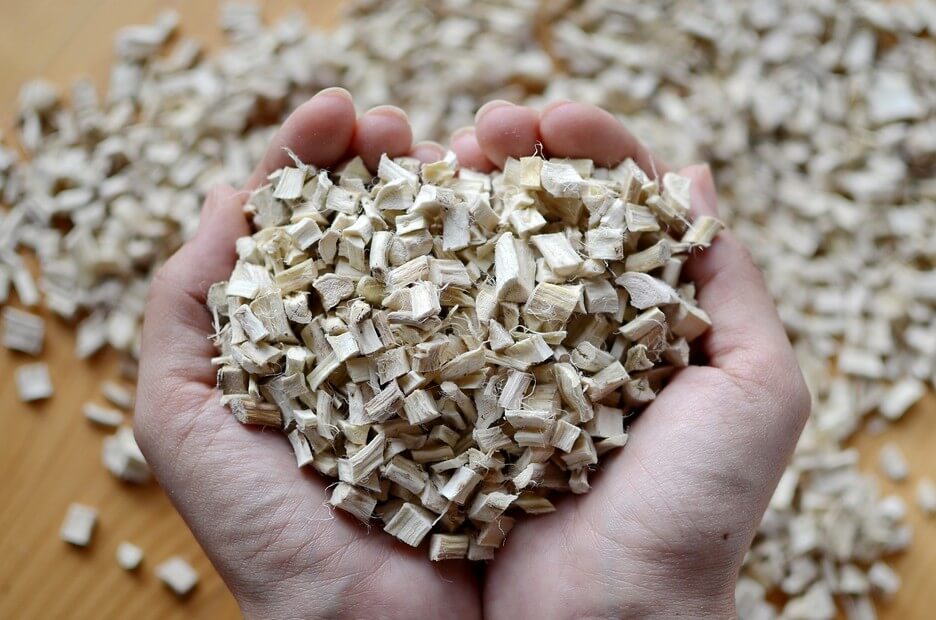 Marshmallow root extract, a common ingredient in marshmallow candies, may help soothe irritated throats by reducing inflammation. It contains antioxidants, which are known to boost immunity. It also soothes inflamed mucus. 
Although research on marshmallow root is limited, some preliminary findings suggest that it is beneficial to the lungs and digestive tract.
Marshmallow root is available as a tea, supplement, and lozenge. Its gelatinous texture may coat the throat, reducing discomfort. It may also soothe inflammation and relieve dry cough symptoms associated with a sore throat. 
In addition, marshmallow root may help reduce mucus, a key factor in the development of sore throat. 
Although marshmallow root may be a good option for many, it is advisable to check with a physician before using it. Taking it without medical supervision can have serious side effects and interfere with daily activities.
A tea made from the marshmallow root has antibacterial, anti-inflammatory, and cough-soothing properties. It has long been used in traditional medicine to treat sore throats and coughs. Its traditional use dates back to the ancient Greeks and Egyptians. 
The poet Homer even mentioned it in his "Iliad." Infusing the marshmallow root with boiling water can soothe throat irritation and cough.
Manuka honey soothes wounds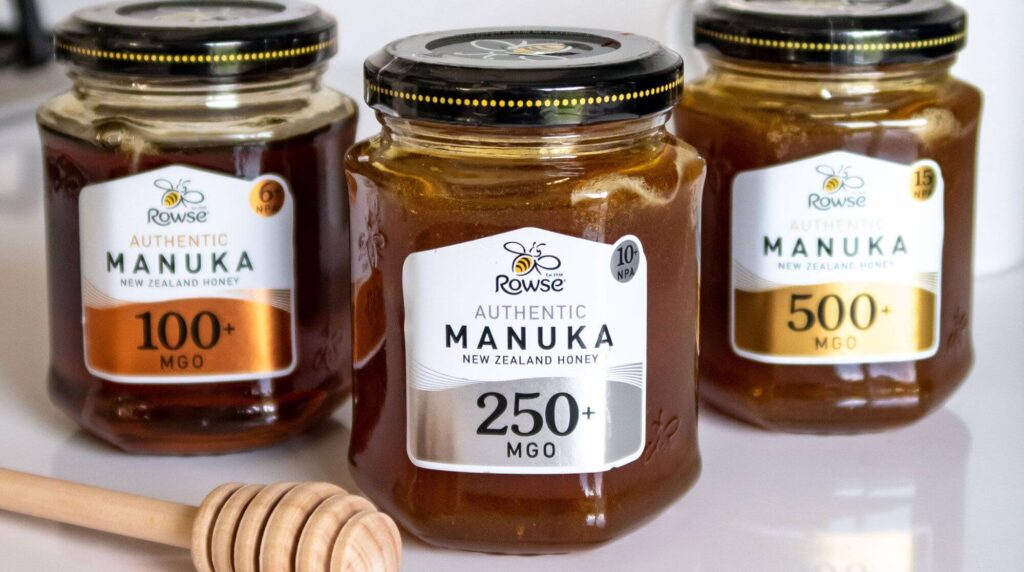 Manuka honey has medicinal properties. It fights infections, fungi, and viruses. However, it remains a mystery, and its benefits are still not fully understood. 
It is classified as an alternative medicine or complementary therapy, and its full effects will be known only after further scientific and clinical studies.
One of its benefits is that it can kill bacteria found in biofilms, which are communities of microbes resistant to antibiotics. 
These bacteria can cause sore throats and strep throat. Studies show that manuka honey inhibits the growth of biofilms in vitro, but more research is necessary to determine whether it is effective in the real world.
Manuka honey is also effective in soothing sore throats and coughs. It coats tissues, preventing irritation and cough. It also helps boost the immune system. It can also be taken as a lozenge. It is best to avoid overheating honey, as it can destroy enzymes and antioxidants.
Studies on manuka honey indicate that it is effective against several bacteria. This is because it is rich in the compound methylglyoxal (MGO), which is produced by the pollination of the Manuka plant. 
In addition to helping the throat, honey can also soothe wounds and aid in the healing process.
Cayenne pepper reduces inflammation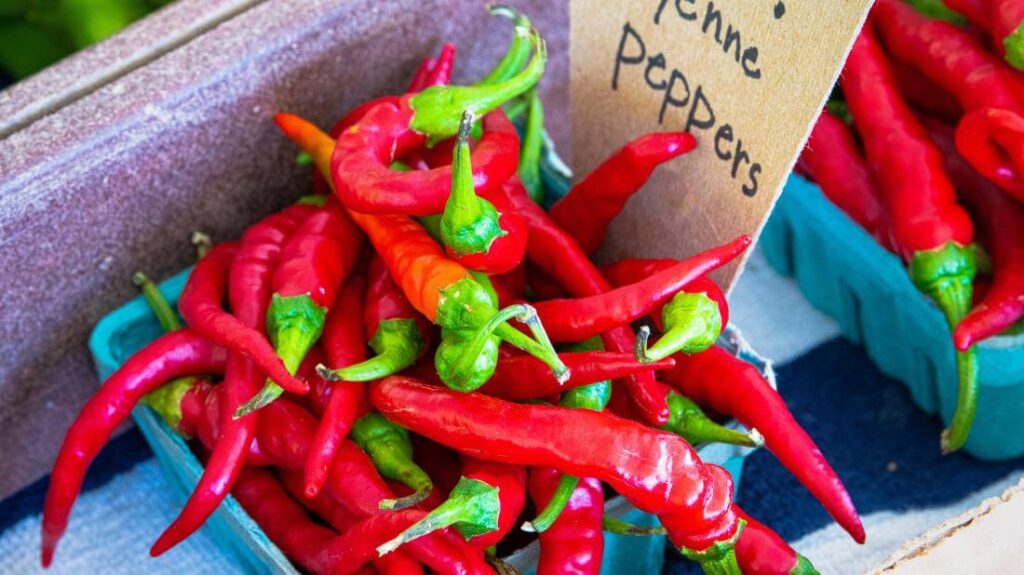 Cayenne pepper is a well-known spice that can help with a sore throat and other respiratory infections. It contains a chemical called capsaicin, which stimulates the secretion of mucus. It also reduces the chances of sinus infections. It is used by many people in rural India for colds and flu. 
Cayenne pepper is also effective for treating arthritis, a debilitating disease that affects millions of people worldwide. Some forms of arthritis, like osteoarthritis and rheumatoid arthritis, can even be life-threatening.
Gargling with cayenne pepper can help reduce inflammation and relieve pain from sore throats. A gargle made with a teaspoon of cayenne pepper in 8 ounces of water can help cleanse the throat. 
Gargling with it can also help loosen up phlegm. Phlegm is defined by Healthline as a type of mucus produced in the chest. The pepper also helps relieve the discomfort of post-nasal drip and prevents upper respiratory tract infections.
Capsaicin, the active ingredient in cayenne pepper, appears to reduce pain and inflammation in both animals and humans. In a 2015 study, it was discovered that cayenne pepper contains an antibacterial property that may be beneficial for treating strep throat. 
In the study, cayenne pepper effectively reduced the sensitivity of group A streptococci, the bacteria responsible for strep throat and other infections.
Betel leaves are an ancient folklore remedy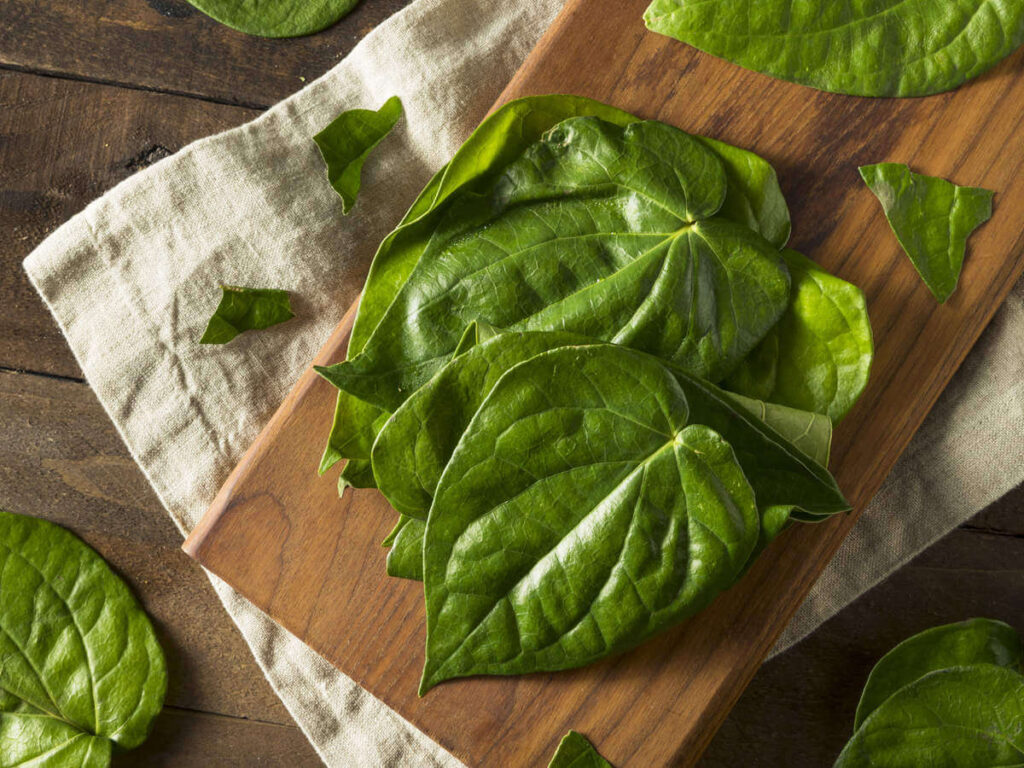 In many parts of the world, chewing betel leaves and the areca nut (incorrectly called betel nut) is a traditional remedy for sore throat. 
The areca nut contains an alkaloid called arecoline, which is known to stimulate salivation. These products also play a significant role in Indian culture, with betel and areca used in numerous Hindu ceremonies.
The betel nut is native to the Indo-China region and contains a mild stimulant. Its leaves have been used in traditional Indian and Chinese folk medicine for centuries. They also have several curative properties, including the ability to improve body odour, heal sore throats, and prevent itching caused by bacteria and fungi.
The betel leaf is also used as a symbol of freshness. It aids digestion and is considered a great breath freshener. It is also used to appease the gods and spirits. 
In Upper Assam, it is customary to invite guests by offering areca nuts and betel leaves. During the Bihu festival, betel leaves are offered to the husori players to gain their blessings.
Betel leaves are a staple in South India. They are not only common in households, but are integral parts of many religious and cultural events. They are often bought together with flowers, fruits, and coconuts and boughed as a symbol of wealth. 
The leaves belong to the Piperaceae family and are native to South East Asia. The leaves are known by many names in different languages including Telugu, Tamil, and Kannada.
Saltwater soothes irritated throat
Gargling with saltwater is one of the best ways to soothe an irritated throat and speed up the recovery process. The salty solution acts as a lubricant, drawing bacteria to the surface and relieving pain. 
Healthline says salt water gargles are an effective method of killing bacteria, easing pain, and releasing mucus, according to its website. 
However, saltwater gargling is only effective if repeated regularly. It should be done two to three times per day for best results.
The technique of gargling with saltwater is easy and quick. The water used should be warm to help dissolve the salt. You should take a sip of the solution and gargle for at least 30 seconds. 
Afterwards, you should spit it out. This method is a good choice for people who are concerned about their blood pressure and should first try alternative remedies.
Gargling with saltwater can also help with viral infections. Most sore throats are caused by viral infections and usually follow a cold or flu. 
Although antibiotics are not the most effective treatment for these types of infections, salt water gargling is known to be very effective. Gargling with saltwater is also helpful for healing mouth ulcers. It also helps loosen mucus, which can ease the pain.
Chamomile and peppermint tea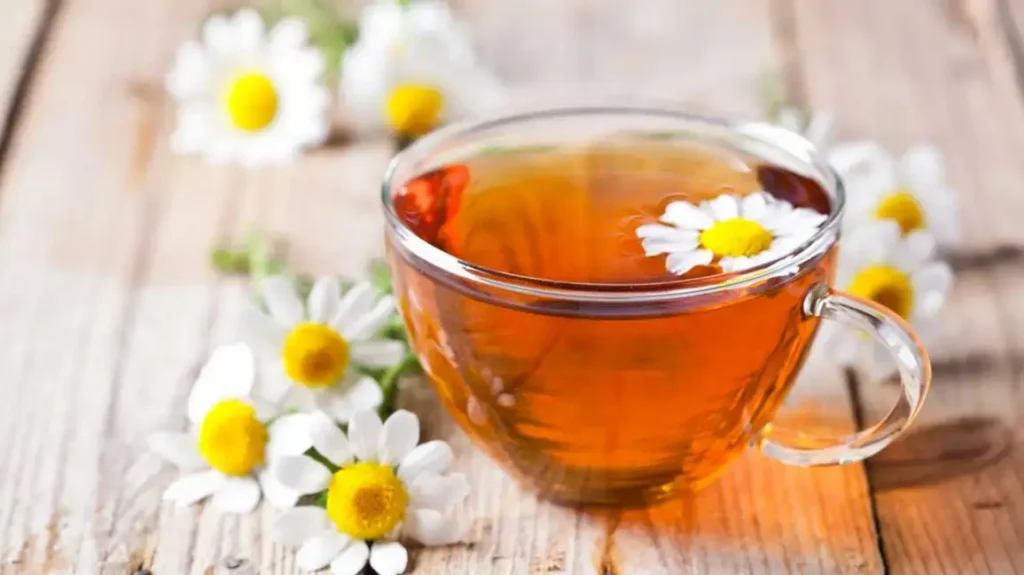 Several herbal teas can also be helpful for soothing a sore throat. Chamomile tea has antibacterial and anti-inflammatory properties, which can help the body fight off the infection. 
Similarly, peppermint tea can help with sore throats, as its cooling effect can be helpful. It also contains menthol, which can be helpful in soothing a sore throat.
Other home remedies for sore throat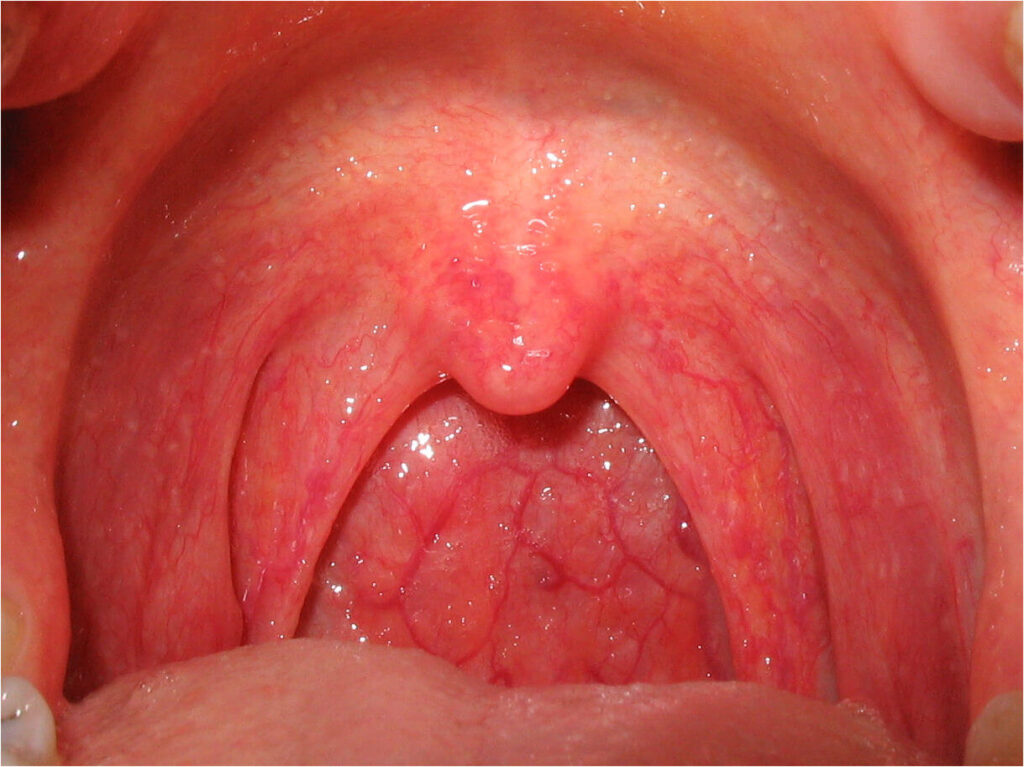 Those who suffer from sore throats may find it beneficial to use a home remedy that contains natural ingredients, such as the following.  
Chicken soup is a good option, as it contains anti-inflammatory properties. 

Another option is to drink non-caffeinated tea. 

Another effective home remedy for sore throats is to use a humidifier. 

A humidifier will keep the air moist and open your sinuses, which is another cause of sore throats. 

Additionally, applying vapor rub or hydrogen peroxide solution to the affected area can provide relief.

Taking an over-the-counter anti-histamine can help relieve your symptoms. The ingredient contains hydrogen peroxide, which kills bacteria and promotes healing. 

Licorice root is another natural remedy for sore throats, but it is best to consult a doctor before trying this remedy.
Editor's Note: Please contact press@nowthendigital.com if you find any of the content to be inaccurate or outdated. 
You're reading nowthendigital.com — which breaks the news about Uganda, Kenya, Nigeria, South Africa and the rest of the world, day after day. Be sure to check out our homepage for all the latest news, and follow NOW THEN DIGITAL on YouTube, Google, Web Stories, Google News, Medium, Twitter, Reddit, Pinterest, Linktr, Buy Me a Coffee, and Flipboard to stay in the loop.