Consistency, curiosity, and mutual respect are key to effective networking. Students should understand that building a professional network is crucial in today's competitive job market.
CUPERTINO, CALIFORNIA | NOW THEN DIGITAL — In the contemporary professional world, the old adage "it's not just what you know, but who you know" remains as pertinent as ever. For students, the connections they foster during their academic years can significantly influence their subsequent career trajectories.
This article unveils a strategic roadmap for students aiming to cultivate valuable professional networks that can pave the way for promising future opportunities.
1. Embrace Campus Opportunities
Colleges and universities are often teeming with networking opportunities right under the noses of most students.
Join Student Organizations: Whether it's a debate team, a business club, or a media house, these entities frequently liaise with professionals in the field, providing students an avenue to engage.

Attend Guest Lectures: Institutions frequently invite industry experts for talks. Attend these lectures, ask questions, and introduce yourself afterward.
Always carry an updated resume or a business card. You never know when an opportunity might knock!
Amid the challenges of balancing academics and networking, many students often seek support in maintaining their academic performance. The essay writing help service provides invaluable assistance, ensuring that students can focus on building professional connections without compromising their grades.
2. Tap into Alumni Networks
The journey to building a robust professional network often begins with the connections closest to home: your institution's alumni.
These individuals, having traversed similar academic paths and are now positioned in various sectors, possess a wealth of knowledge and insights that can benefit current students. Alumni networks are invaluable reservoirs of connections, often eager to assist their juniors.
Attend Alumni Meets: Many institutions organize alumni-student mixers. Use these platforms to gather industry insights and seek mentorship.

Use Online Platforms: LinkedIn allows you to connect with alumni working in sectors of your interest. Drop a courteous message, express your eagerness to learn, and propose a short informational interview.
3. Seek Internships and Part-time Roles
Work experiences during college are dual-faceted: they equip you with skills and expose you to professionals in your field of interest.
Prioritize Networking in Internships: Instead of merely completing your tasks, take the initiative to converse with colleagues, attend company meetings, and understand the industry's nuances.

Seek Feedback: Before your internship concludes, request feedback. This not only aids

personal growth

but also shows your commitment to learning and growth.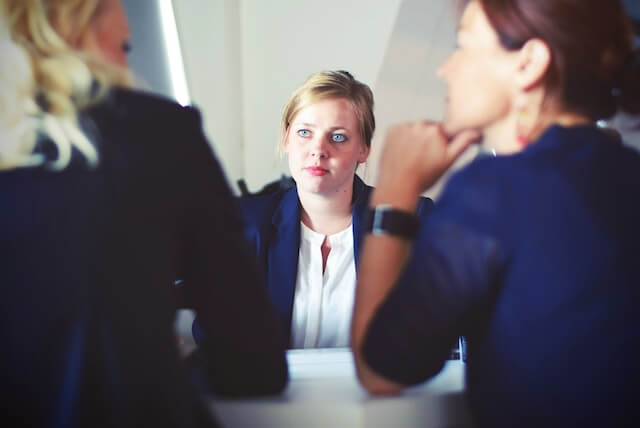 4. Attend Industry Conferences and Workshops
In the vast professional development landscape, few events hold as much potential for budding networkers as industry conferences and workshops.
These events offer a unique confluence of knowledge sharing, skill enhancement, and, most importantly, networking opportunities. These gatherings are hotbeds for networking, bringing together professionals, experts, and enthusiasts from specific sectors.
Be Prepared: If attending a conference, do your homework. Know the speakers, the schedule, and the trending topics. This knowledge aids in striking meaningful conversations.

Follow-up: If you've had an insightful discussion with someone, send them a thank-you email. Reiterate what you learned from the conversation and express hope to stay in touch.
While establishing professional connections is vital, it's equally crucial for students to maintain their academic prowess.
Turning to WritingUniverse can offer them a wealth of resources, essays, and samples to enhance their academic writing. By leveraging the extensive database and insights from highly qualified writers, students can ensure they deliver top-notch assignments while still dedicating time to network effectively.
5. Cultivate a Robust Online Presence
Technology's evolution has revolutionized how we connect, collaborate, and communicate. Today's students have many digital platforms at their fingertips, providing them with vast opportunities to network beyond geographical boundaries and conventional methods.
In the digital age, your online persona can be a potent networking tool, playing a pivotal role in how you're perceived by peers, mentors, and potential employers.
LinkedIn is Vital: Ensure your LinkedIn profile is updated with a professional photo and a compelling summary. Engage with content, share your insights, and don't hesitate to reach out to professionals whose work you admire.

Create Content: Start a blog, podcast, or YouTube channel. Share your academic and industry insights. This positions you as a budding expert and attracts networking opportunities.

Engage on Twitter: Many professionals and industry experts use Twitter for knowledge sharing. Engage with their content, share your perspectives, and you'll find networking opportunities galore.
6. Foster Genuine Relationships
Networking isn't just about collecting business cards. It's about fostering genuine relationships built on mutual respect and interest.
Seek Mentorship: Rather than asking for job opportunities outright, seek guidance and mentorship. Professionals appreciate it when students show genuine enthusiasm to learn.

Give Before Taking: Share articles, research papers, or opportunities that might benefit your connections. This mutual aid strengthens professional bonds.
For a deeper dive into the symbiotic relationship between networking and securing internships, students can see this comprehensive guide. The article sheds light on how these two elements, often perceived separately, intertwine and amplify each other's benefits.
Students can strategize their networking efforts by understanding the nuances highlighted to garner the most impactful internship opportunities.
Final Takeaways
Professional networking for students isn't a luxury; it's necessary in the fiercely competitive contemporary job market.
By leveraging opportunities both on and off campus, maintaining an active digital presence, and prioritizing genuine relationships over transactional interactions, students can lay the groundwork for a vibrant professional network.
As you navigate these waters, remember that consistency, genuine curiosity, and mutual respect are the cornerstones of effective networking. The connections you cultivate now could very well be the bridges to your dream opportunities in the future.
About the author
With her extensive experience as a hiring manager, Mary Herd possesses a keen insight into the intricacies of the recruitment process and job market dynamics. Recognizing the challenges students face transitioning into the professional realm, she crafts informative articles that provide practical guidance on navigating interviews, creating impactful resumes, and understanding employer expectations.
Through her writings, Mary has become an indispensable resource for students, offering them a unique blend of theoretical knowledge and real-world hiring perspectives.
Editor's Note: Please contact press@nowthendigital.com if you find any of the content to be inaccurate or outdated.