Meta, the parent company of Facebook, has officially launched Threads, a text-based alternative to Twitter.
CUPERTINO, CALIFORNIA | NOW THEN DIGITAL — Meta, the parent company of Facebook, has officially launched Threads, its much-anticipated text-based competitor to Twitter. The app, which allows users to publish posts up to 500 characters long and includes links, photos, and videos, aims to provide a "friendly" alternative to Twitter.
However, the release of Threads in Europe has been postponed due to concerns surrounding data privacy.
Threads is closely connected to Instagram, Meta's popular photo-sharing platform with over 2 billion users. It is being introduced in more than 100 countries for iOS and Android devices.
In the first seven hours following its launch, Threads reportedly acquired 10 million users, according to Mark Zuckerberg, the chief executive of Meta, who personally welcomed users to the platform.
The introduction of Threads poses a direct challenge to Twitter, which has faced ongoing struggles and controversies since its acquisition by Elon Musk. Zuckerberg emphasized the goal of maintaining a friendly atmosphere on Threads, highlighting Twitter's failure to achieve the same level of success due to its inability to foster a similar environment.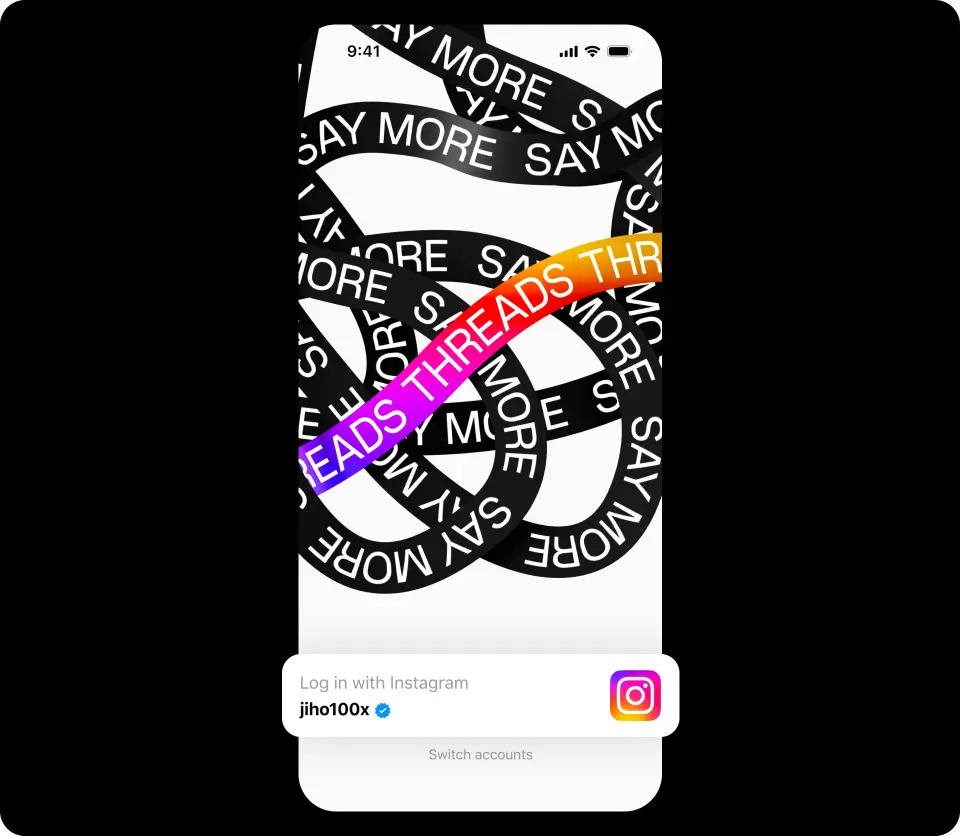 Zuckerberg positioned Threads as a more wholesome alternative to Twitter, aiming to maintain a friendly atmosphere as the app expands. He expressed his belief that this approach is key to its success. He stated, "That's one reason why Twitter never succeeded as much as I think it should have, and we want to do it differently."
Privacy Concerns and Competition with Twitter
Meta has long faced criticism regarding its handling of data privacy on its platforms, Facebook and Instagram. Although the company has made efforts to address these concerns and enhance moderation, academics and activists remain skeptical.
In contrast, Elon Musk has adopted a more lenient moderation approach on Twitter, resulting in the departure of numerous advertisers and a substantial decline in annual revenues.
The launch of Threads coincides with a growing desire among some Twitter users to seek alternatives due to their dissatisfaction with Musk's moderation policies and the introduction of a premium service with previously free features.
However, emerging competitors such as Truth Social, Bluesky, and Mastodon have struggled to establish significant user communities capable of rivaling mainstream platforms.
One notable advantage of Threads is its seamless integration with Instagram. Users can transfer their existing usernames and followers from the photo-sharing app, enabling them to instantly establish connections on Threads. This feature helps to overcome the "cold start" problem often encountered by new social platforms.
Threads adopts an algorithmic timeline, in contrast to the original chronological display of early Twitter. This algorithm prioritizes posts with higher engagement and occasionally introduces content from users who are not yet followed by the individual.
Delay in European Launch and Escalating Zuckerberg-Musk Rivalry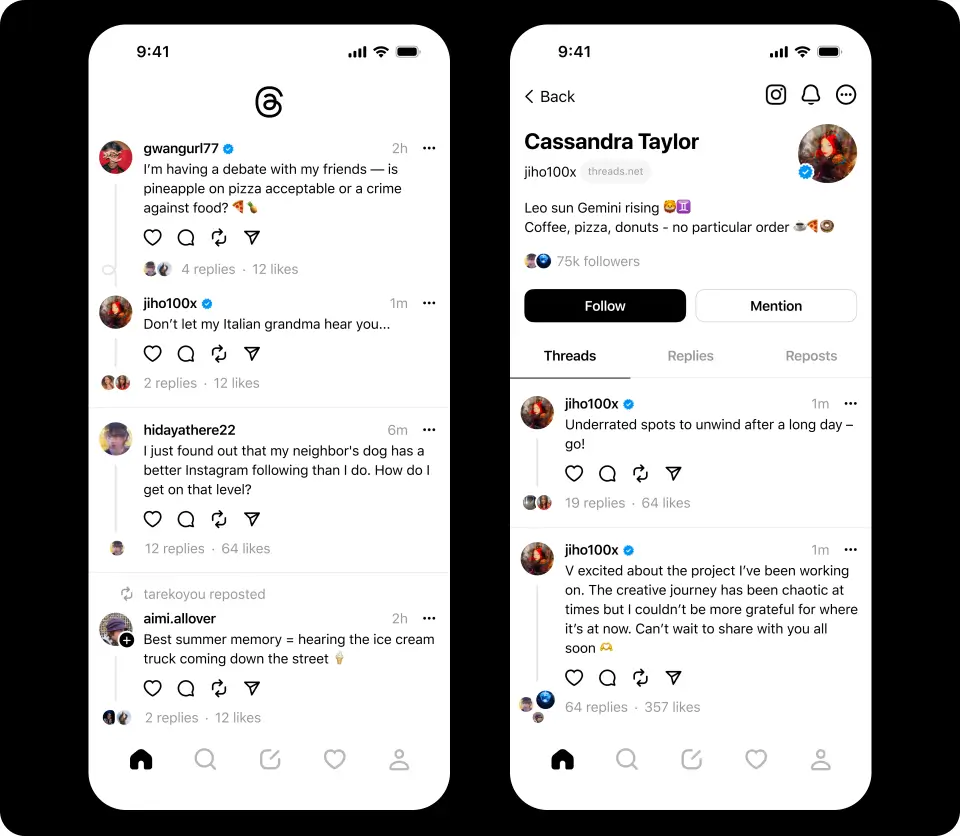 Meta's decision to delay the launch of Threads in the European Union, its second-largest market in terms of revenue, stems from uncertainties surrounding new regulations in the bloc. This delay further intensifies the rivalry between Mark Zuckerberg and Elon Musk, two prominent Silicon Valley billionaires.
Musk recently challenged Zuckerberg to a "cage match" on Twitter, to which Zuckerberg seemingly accepted. The specifics and timing of this contest remain undisclosed.
Meta has expressed its intention for Threads to be compatible with ActivityPub, an open social networking protocol established by the World Wide Web Consortium.
This compatibility would allow users to transfer their followers and content from Threads to other apps built on the ActivityPub protocol, including Mastodon and WordPress. Meta hopes that by joining this ecosystem of interoperable services, Threads will contribute to facilitating communities across various apps.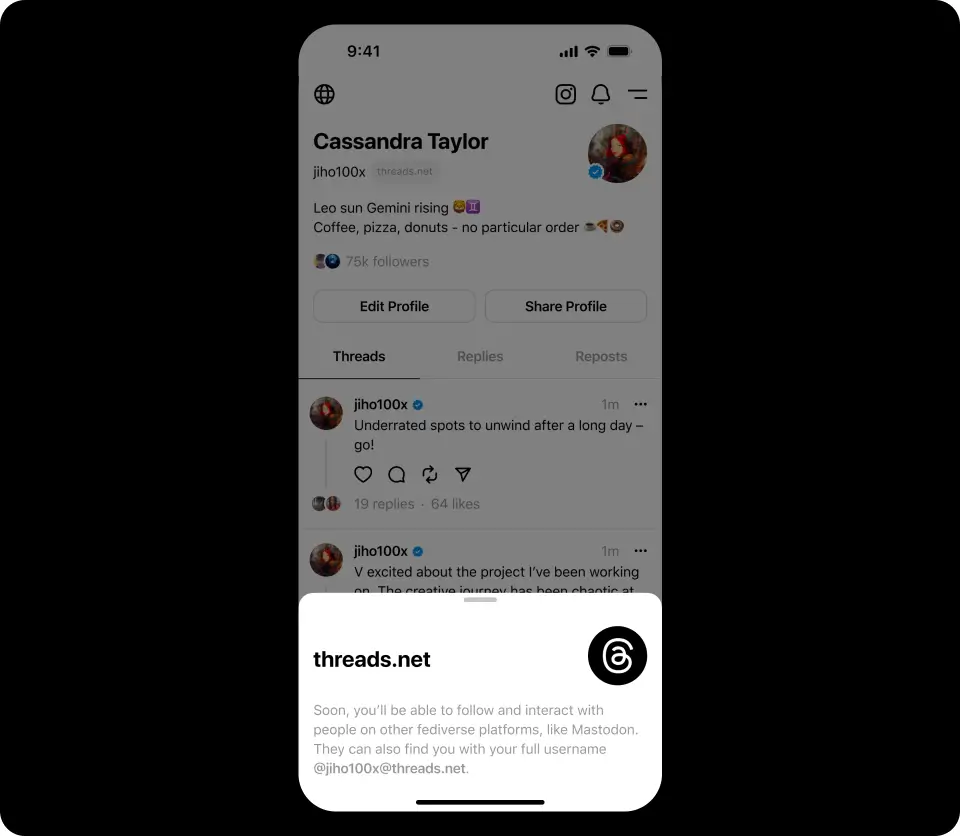 "Threads is Meta's first app envisioned to be compatible with an open social networking protocol — we hope that by joining this fast-growing ecosystem of interoperable services, Threads will help people find their community, no matter what app they use," said.
As Meta enters the competitive social media landscape with Threads, its integration with Instagram and its focus on a user-friendly experience may provide it with an advantage in the evolving digital realm.
However, concerns about data privacy and the challenges posed by Twitter's established position in the market are factors that will shape the success and adoption of Threads.
Editor's Note: Please contact press@nowthendigital.com if you find any of the content to be inaccurate or outdated.