Africa's leading payments provider Cellulant has partnered with Dubai-based fintech company Money Q to offer seamless services for expatriates to pay bills and recharge airtime for their beneficiaries.
NAIROBI, KENYA | NOW THEN DIGITAL — Africa's leading payment solutions provider, Cellulant, has partnered with Dubai-based fintech company Money Q to allow expats to seamlessly pay bills and recharge airtime on their beneficiaries' mobile phones from anywhere in the continent.
Africans living abroad can now make it easier to support their families back home by taking advantage of a collaboration between Cellulant and Money Q.

The money will be paid through Money Q's KrosPayz, a digital payments platform for Africa that enables online payments and value-added services at the point of sale.

The mobile remittance system offers millions of people the chance to access formal financial services and generate revenue closer to where they live.

A digital wallet called KrosPayz, which will be launched first in Malawi in April

 will provide customers with the ability to pay national and international utility bills, recharge airtime, transfer domestic funds between individuals and companies, and use QR codes to purchase products locally.
Customer payments will be processed via KrosPayz, Money Q's Africa-wide digital payments platform, which offers the online payment for transactions and value-added services.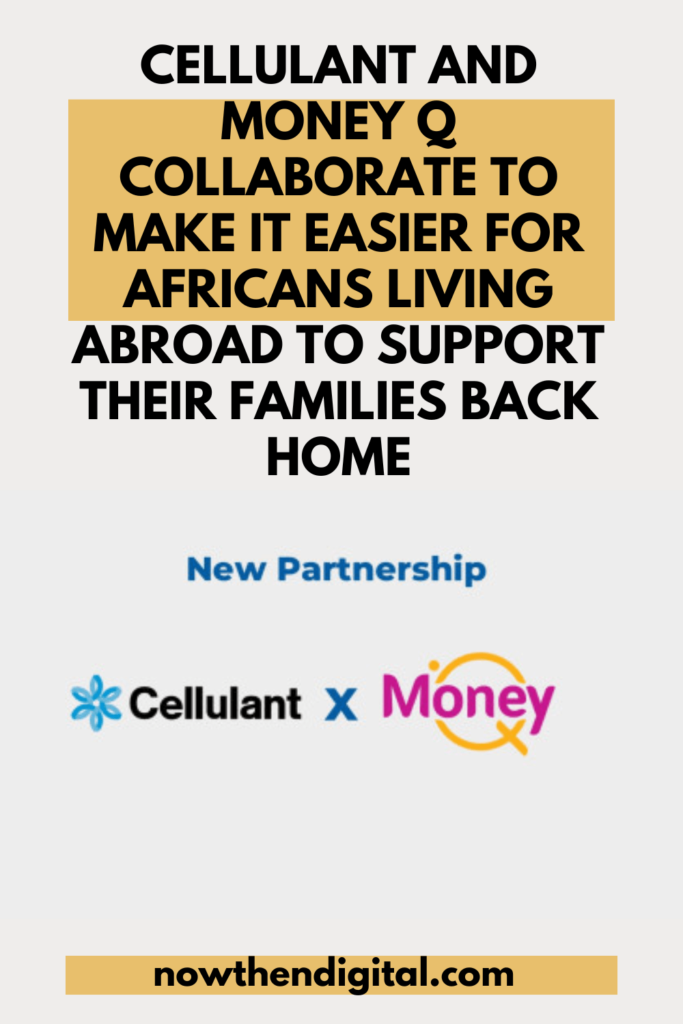 Millions of people can access formal financial services and revenue-generation opportunities through mobile remittances, providing them with an alternative to traditional banking.
In 2021, Sub-Saharan African remittances grew by 16.4%, but only by 5.2% in 2022. The average cost of sending $200 over international borders remained high, at 6%, during the second quarter of 2022.
Digital technologies enable remittance services to become quicker and more affordable through mobile technology. Mobile operators offer the best rates (3.5%), but less than 1% of transactions are made through digital channels.
The KrosPayz digital wallet is expected to go live first in Malawi in April, allowing customers to pay for national and international utility bills, recharge airtime, transfer funds domestically and internationally, and pay for purchases in local markets using QR codes.
"Remittances are the single largest source of foreign exchange for many developing economies, and they are stable and resilient in the face of economic downturns. They have been described as developing countries' most stable, abundant, and secure sources of foreign aid."

"This partnership reaffirms our commitment to enabling businesses, banks, and consumers to make fast and efficient payments across Africa. By leveraging Cellulant's presence and partnerships on the continent, Money Q will be able to provide its services throughout Africa" stated Richard Gesimba, Cellulant's Vice President of Global & Regional Merchants
Money Q's goal is to ensure that no African should be deprived of using the digital channels on the continent. Commenting on the partnership, Mr Amit Shrimali, Money Q's Founder and CEO stated:
 "I am very excited with this partnership as it helps me to go a step closer to the vision of Money Q which is to make sure that none in the countries, we operate are deprived of using the digital medium to transact. The partnership between MoneyQ & Cellulant will indeed complement one another in growing the market share of both the companies in the African continent."
Editor's Note: We would appreciate it if you could let us know if any of our content is inaccurate or outdated at press@nowthendigital.com.
You're reading nowthendigital.com — which breaks the news about Uganda, Kenya, Nigeria, South Africa and the rest of the world, day after day. Be sure to check out our homepage for all the latest news, and follow NOW THEN DIGITAL on YouTube, Google, Web Stories, Google News, Medium, Twitter, Reddit, Pinterest, Linktr, Buy Me a Coffee, and Flipboard to stay in the loop.