KAMPALA, UGANDA | NOW THEN DIGITAL — National Social Security Fund (NSSF) shareholders can anticipate a substantial boost to their finances with the recent announcement of a 10% interest payment for the financial year 2022/23.
This exciting development was disclosed during the 11th annual members' meeting held at Kampala Serena Hotel.
Finance Minister Matia Kasaija, in unveiling the new interest rate, commended NSSF for its outstanding performance across various key performance indicators. He highlighted that the fund's assets surged from sh17.8 trillion in the 2021/22 financial year to sh18.56 trillion in 2022/23, marking a significant achievement.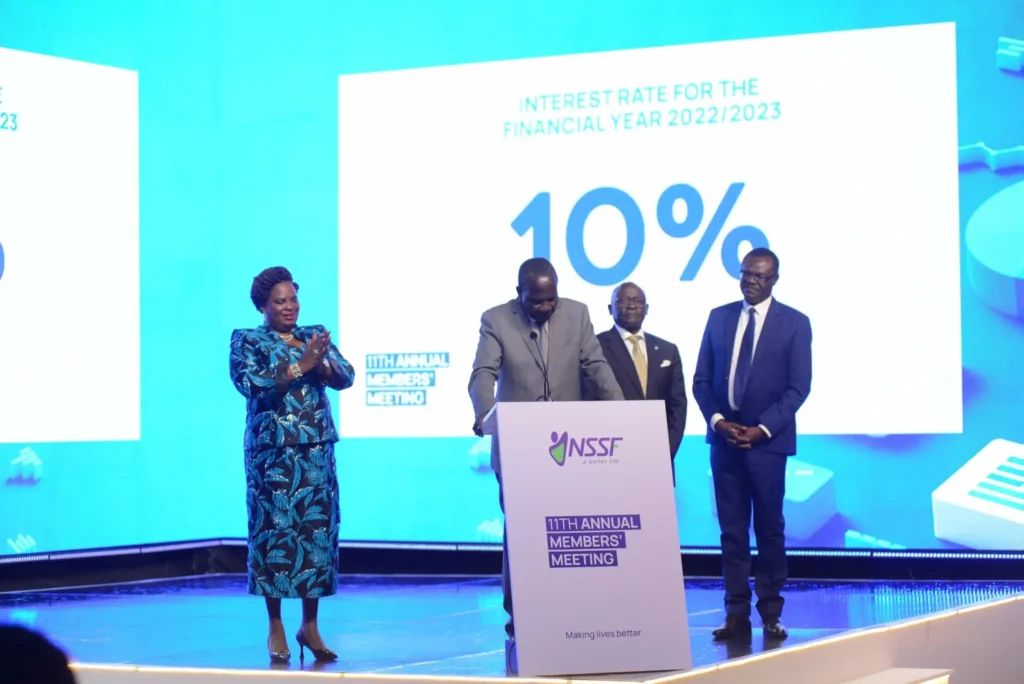 Kasaija underscored, "Another pivotal performance indicator is the year's income generation. The total realized income witnessed a remarkable 15% increase, rising from sh1.9 trillion in the 2022 financial year to sh2 trillion in the 2022/23 financial year."
He attributed this growth to the productive investments approved for the fund managers during the same period.
Labor Minister Betty Amongi, responsible for NSSF, emphasized the fund's remarkable growth, reaching sh18 trillion in assets. She noted that a majority of NSSF members, who are low-income earners, constitute the most vulnerable group, with 83% having savings below sh10 million.
Additionally, those earning an average income of sh250,000 per month make up a significant portion, while savers with balances between sh10 million to sh50 million comprise 12%, and those with savings between sh50 million and sh100 million represent just 3% of the total savers.
At the heart of our commitment to transparency and accountability lies the Annual Members Meeting. Follow live for an update about our performance in FY2022/23, new updates, and the interest rate. #AMM2023 https://t.co/NfOYkOrpLC

— NSSF Uganda (@nssfug) September 26, 2023