Imposter syndrome, a prevalent feeling of inadequacy and self-doubt, can hinder individuals from recognizing their achievements and feeling like they belong.
CUPERTINO, CALIFORNIA | NOW THEN DIGITAL — Imposter syndrome is a pervasive feeling of inadequacy and self-doubt that often plagues individuals, causing them to believe they don't truly belong or haven't earned their achievements.
However, there are strategies that can help individuals overcome these feelings and foster a healthier mindset.
Here are some effective approaches: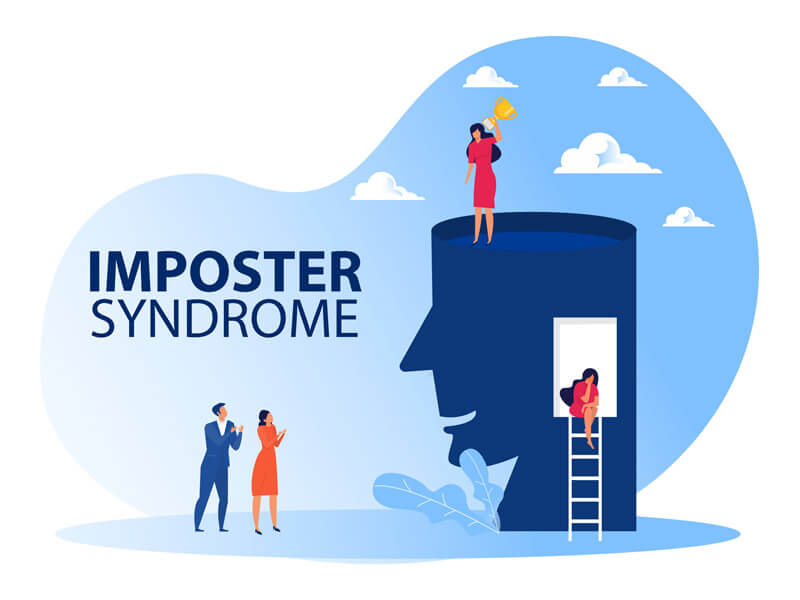 Imposter Syndrome can be triggered by achievements such as receiving awards, promotions, or passing exams. Paradoxically, even a series of successes can lead to self-criticism and questioning of overall competence. Perfectionism often accompanies Imposter Syndrome, as individuals feel pressured to perform flawlessly at all times, leading to feelings of incompetence and anxiety when expectations aren't met.
1. Recognize the Common Experience
Understanding that imposter syndrome is a common phenomenon can be empowering. Many successful individuals have experienced these feelings of self-doubt, highlighting that it is not uncommon to doubt oneself despite accomplishments.
Realizing this can alleviate some of the isolation and normalize the experience.
2. Share and Seek Support
Opening up to someone you trust about your feelings of self-doubt and inadequacy can provide valuable support. Sharing your struggles with a confidant allows for a fresh perspective and can offer reassurance and encouragement.
Remember, you are not alone in this experience.
3. Acknowledge and Celebrate Achievements
Taking time to acknowledge and celebrate your accomplishments, no matter how seemingly small, is vital in combating imposter syndrome.
Recognizing your own successes helps to counteract feelings of inadequacy and reinforces your capabilities.
4. Release Perfectionism's Grip
Perfectionism often fuels imposter syndrome. Acknowledge that perfection is an unattainable goal and that making mistakes is a natural part of growth. Embracing imperfections allows for personal development and reduces the burden of self-doubt.
5. Cultivate Self-Compassion
Being kind to oneself and practicing self-compassion is crucial in overcoming imposter syndrome.
Treat yourself with the same understanding and kindness you would offer a friend facing similar doubts. Embracing self-acceptance and self-love counteracts the negative self-talk associated with imposter syndrome.
6. Embrace Failure as an Opportunity
Recognize that failure is an inevitable part of life and a stepping stone to growth and learning. Embracing failures as valuable lessons fosters resilience and reduces the fear of being exposed as an imposter.
Accepting failure as an essential part of the journey can help to reframe your mindset.
7. Manage and Accept Imposter Syndrome
It's important to accept that imposter syndrome may never completely disappear. However, learning to manage and minimize its impact is possible. Acknowledge that these feelings may arise but refuse to let them hold you back from pursuing your goals and aspirations.
Remember, overcoming imposter syndrome is a process that requires patience and effort. Seeking support from friends, family, or a therapist can provide additional guidance and help in navigating and managing these feelings effectively.
By adopting these strategies, individuals can cultivate self-acceptance, celebrate achievements, and unlock their full potential.
Editor's Note: Our content may be inaccurate or out-of-date, so please contact us at press@nowthendigital.com if you see something that needs to be updated.
You're reading nowthendigital.com — which breaks the news about Uganda, Kenya, Nigeria, South Africa and the rest of the world, day after day. Be sure to check out our homepage for all the latest news, and follow NOW THEN DIGITAL on YouTube, Google, Web Stories, Google News, Medium, LinkedIn, Twitter, Reddit, Pinterest, Linktr, Buy Me a Coffee, and Flipboard to stay in the loop.