Standard Chartered Bank Uganda has introduced the SC Shilingi Funds Investment product, offering investors a groundbreaking 100% digital experience aimed at achieving financial independence and wealth growth.
KAMPALA, UGANDA | NOW THEN DIGITAL — Standard Chartered Bank Uganda has introduced the SC Shilingi Funds Investment product, which offers investors a fully digital experience for financial independence and wealth growth.
This innovative product was unveiled during a launch event at Kampala Serena Hotel, attended by key officials including the Minister of ICT Dr. Chris Baryomunsi, Standard Chartered Bank's CEO Sanjay Rughani, and Keith Kalyegira, CEO of the Capital Markets Authority.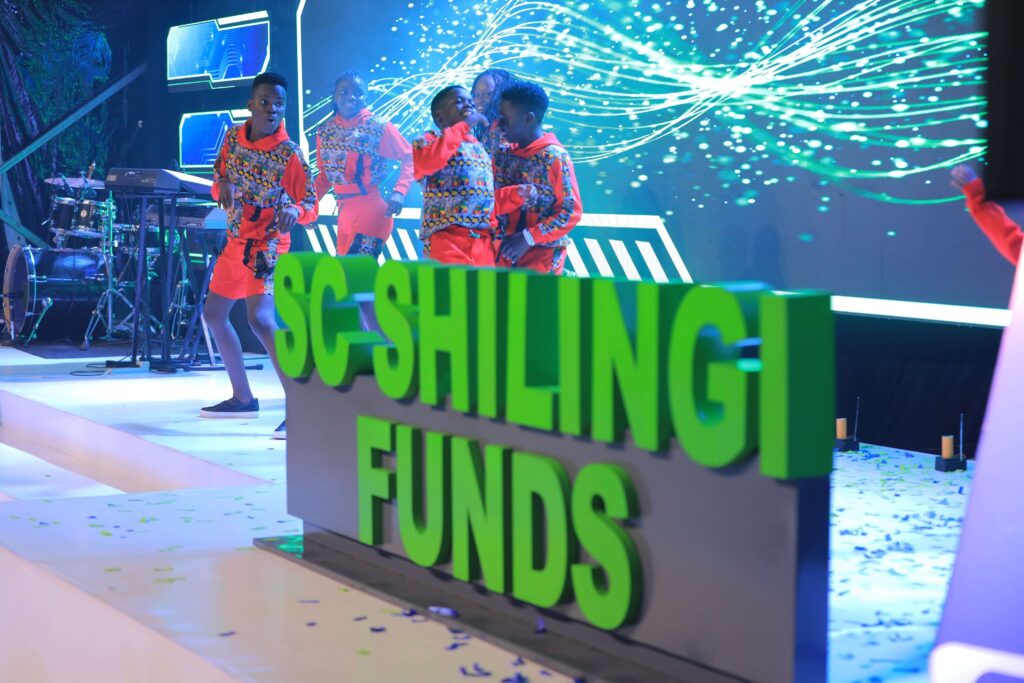 Investing in SC Shilingi Funds is a simple three-step process through the SC Mobile App:
Affordable and Diverse Investment Opportunities
The SC Shilingi Funds proposition is a groundbreaking offering in Uganda, providing clients with an affordable and diverse way to invest their money.
Through the SC Mobile app, investors can participate in money market funds and enjoy attractive returns with free unlimited withdrawals. One of the key differentiating factors of this product is its affordability, allowing individual clients to start investing from as low as UGX 20,000. The entire investment journey is conducted digitally.
CEO's Perspective
Sanjay Rughani, the Chief Executive Officer of Standard Chartered Bank, highlighted that the SC Shilingi Funds proposition offers clients a wide range of investment options. He emphasized that the bank aims to provide affordable investment products and the potential for higher returns.
Additionally, experienced Relationship Managers are available to offer objective wealth advisory and solutions to help clients achieve their financial goals.
Rughani expressed confidence in the carefully designed Shilingi Funds proposition, which will be managed by a team of experienced professionals.
"This product was designed for the Wanainchi. To give them access to products that can impact their lives in a positive way. That is why we have made the minimum investment as low as Ugx 20,000. Uganda deserves to become a middle-income country and we believe that this new… pic.twitter.com/4IuGRpeoMA

— Standard Chartered UG (@StanChartUGA) June 21, 2023
Supporting Financial Prosperity
Standard Chartered Bank's launch of SC Shilingi aligns with the national financial agenda to increase access to affordable and flexible financial services.
The bank remains committed to supporting prosperity through commerce by prioritizing customer needs.
Secure Future Building
Moses Rutahigwa, Head of Consumer Private and Business Banking at Standard Chartered Bank, emphasized the bank's strong position in assisting clients in building a secure future for themselves and their families.
He highlighted the unique combination of services the bank offers to facilitate this goal.
Overview of SC Shilingi Funds
Lydia Nakamya, General Manager of Affluent Banking and Wealth Management at Standard Chartered Bank, elaborated on the technicalities of the newly launched offshore mutual funds offering. She emphasized that SC Shilingi Funds provide clients access to affordable saving products and sectors with higher returns compared to local alternatives.
This product is suitable for clients with both short-term and long-term wealth-building goals, as it allows them to start with small sums. Potential clients are encouraged to contact the bank to discuss the product's proposition and explore other investment opportunities.
Capital Markets Authority's Role
Keith Kalyegira, CEO of the Capital Markets Authority, highlighted their role in protecting investors' interests and ensuring the integrity and stability of the capital markets in Uganda.
He stressed that the launch of regulated schemes like SC Shilingi demonstrates the authority's commitment to providing flexible, affordable, and relatively conservative investment options.
Kalyegira emphasized that the authority has the power to take disciplinary action against any violations of regulations or fraudulent practices, while also offering guidance and education on mutual funds.
"As the regulator, my responsibility is to make sure that the investors are protected from exploitation. I implore Ugandans to stay away from service providers who are not licensed and regulated by the Capital Markets Authority. I love the fact that this product has a low buy-in… pic.twitter.com/OXuX71F15T

— Standard Chartered UG (@StanChartUGA) June 21, 2023
Understanding Mutual Funds
The term "mutual funds" refers to funds that allow investors to pool their money with that of others, managed by a team of investment professionals.
Mutual funds, also known as collective investment schemes, unit trusts, or simply funds, provide investors with greater buying power and access to a wider range of investments than individual investors could achieve on their own.
Investors in a fund own units or shares that represent a portion of the fund's portfolio holdings. The types of assets a mutual fund invests in can vary, including shares, bonds, cash, or other securities.
Benefits of SC Shilingi Funds
SC Shilingi Funds offer several benefits to investors looking to save for short to medium-term goals and manage their money effectively.
These benefits include affordability, with the ability to invest from as low as UGX 20,000, attractive returns on savings, and a convenient 24/7 digital experience.
Investing in SC Shilingi Funds: 3 Easy Steps
Investing in SC Shilingi Funds is a simple and straightforward process:
Log on to the SC Mobile App.
Click on the 'Investing' tab.
Select 'SC Shilingi Funds' and follow the prompts to start investing.
With these clear steps, investors can begin their journey towards financial independence and wealth growth through SC Shilingi Funds.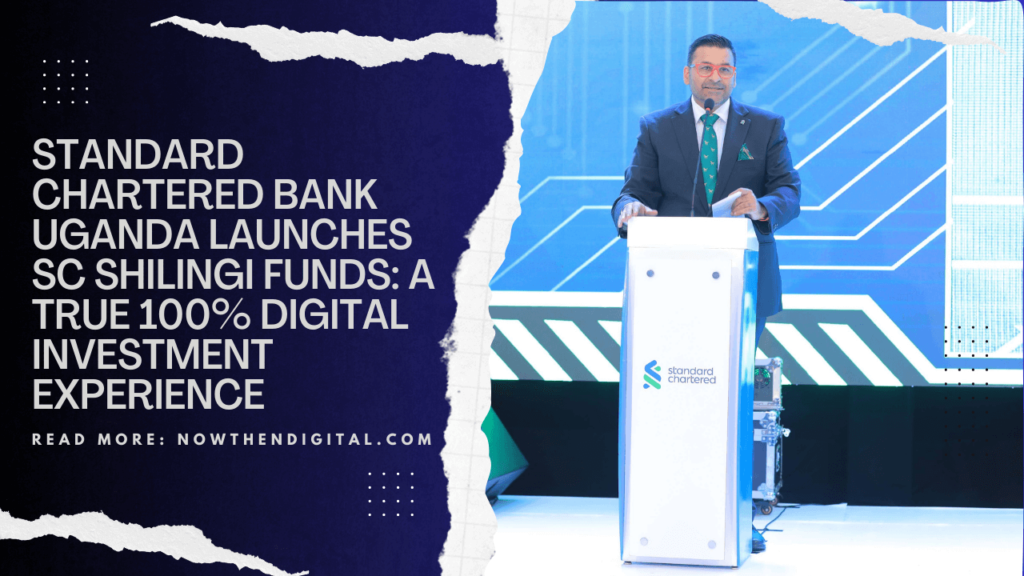 Editor's Note: Please contact press@nowthendigital.com if you find any of the content to be inaccurate or outdated. 
You're reading nowthendigital.com — which breaks the news about Uganda, Kenya, Nigeria, South Africa and the rest of the world, day after day. Be sure to check out our homepage for all the latest news, and follow NOW THEN DIGITAL on YouTube, Google, Web Stories, Google News, Medium, LinkedIn, Twitter, Reddit, Pinterest, Linktr, Buy Me a Coffee, and Flipboard to stay in the loop.