Kampala, Uganda | NOW THEN DIGITAL — The MTN Uganda 4G WakaNet MiFi is a pocket-sized 4G Wi-Fi hotspot that offers fast and reliable connectivity. With compatibility for up to 10 devices, this device is perfect for keeping your devices connected while on the go. You can purchase the MTN WakaNet Pocket MiFi at MTN Service Centers or Banana Phone World.
MTN Uganda's Chief Marketing Officer, Somdev Sen, highlights the functionality, convenience, and affordability of the MTN WakaNet Pocket MiFi. It's designed to provide excellent internet access, whether you're at home, school, or on the move, making it a valuable tool, especially in an era where remote work and study are prevalent.
How to Activate: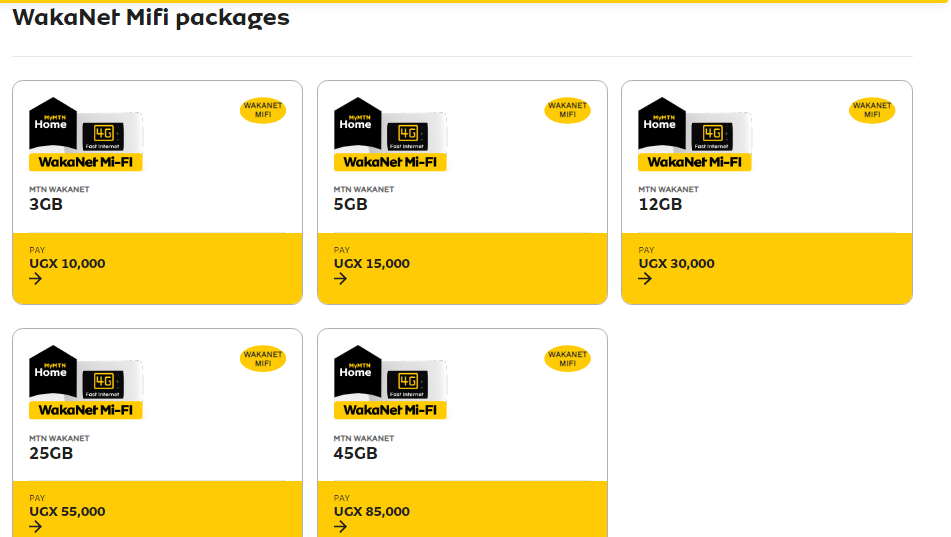 MTN Uganda introduced the MTN WakaNet as a home internet solution in August 2021. This high-speed wireless network is tailored for entertainment, e-learning, video calls, and gaming, available to customers in select areas of Kampala, Uganda.
To get started, purchase the MTN WakaNet Pocket MiFi at any MTN Service Centre in Uganda, and it comes with 15GB of free data that never expires. You can easily top up your data using the MyMTN app or by dialing *165*64#.
For your convenience, MTN offers various data bundles, with the cheapest being the 3GB package at 10,000 UGX and the highest being the 45GB package at 85,000 UGX.
MTN WakaNet data bundles are designed to be affordable and never expire. They are available at all MTN Service Centres and Banana Phone World outlets, and you can connect up to 10 devices.
Free No Data Expiry:
The MTN Uganda WakaNet Pocket MiFi is a pocket-sized 4G Wi-Fi hotspot capable of supporting up to 10 devices, including smartphones, tablets, laptops, e-book readers, portable gaming devices, and mp3 players. It comes with 15GB of free data that doesn't expire. You can easily subscribe to this plan by downloading the MyMTN app and topping up your device. The device itself is available for just UGX 70,000.
You can also add more data to the device with top-up data bundles starting at UGX 10,000 for three gigabytes, and these data bundles also don't expire. This affordable, high-speed internet device is perfect for both travelers and individuals who need internet access while on the move.
To check the speed of your Wi-Fi, you can download NetQ-UG, a free app available in the Google Play Store and iOS App Store. You can also verify your internet speed using the Ookla Global Speed Test.
Cost:
MTN Uganda offers a range of affordable MTN 4G WakaNet MiFi packages:
3GB for 10,000 UGX
5GB for 15,000 UGX
12GB for 30,000 UGX
25GB for 55,000 UGX
45GB for 85,000 UGX
All these packages are "Freedom bundles" with no expiration date, ensuring you have flexibility in your internet usage. Additionally, MTN provides a WakaNet Pro option, which can be requested through the MyMTN app.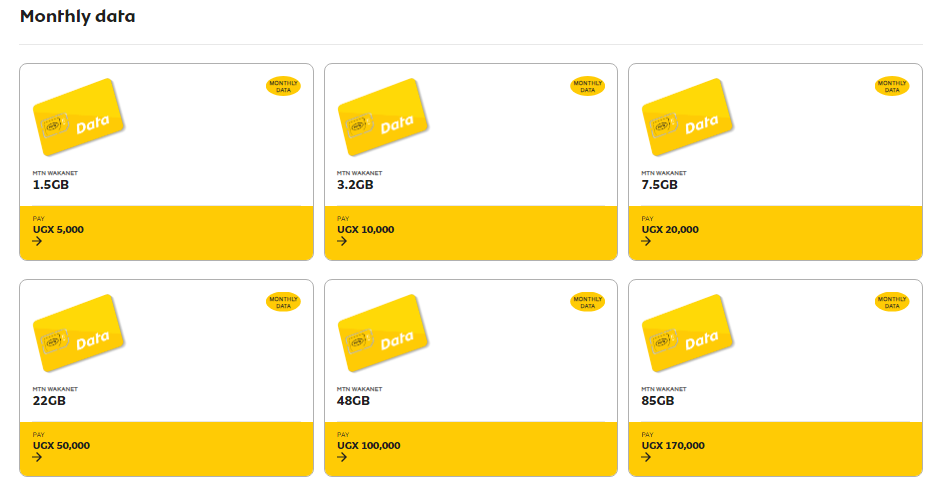 Portability:
The MTN Uganda 4G WakaNet Pocket MiFi combines portability and affordability while providing reliable internet connections. Priced at only UGX 75,000, this pocket-sized device can support up to 10 devices, making it ideal for moderate internet users. It is compatible with MTN Uganda's smart devices and offers affordability that fits various budgets.
With 15GB of free data and no expiration date, the MTN WakaNet Pocket MiFi is an excellent choice for those who want to stay connected. Recharging the device is easy using the MyMTN app, and you can find it at most MTN Service Centres. MTN aims to make the internet more accessible to people, making it suitable for families, households, small and large businesses, and even travelers.
Remember that MTN 4G LTE data plans may consume more data than their predecessors, so it's essential to plan your usage accordingly. In Uganda, MTN and Airtel are the two main players in the mobile WiFi gadget market, offering a variety of data packages. The best choice depends on your ISP's network and performance in your area, as well as the number of simultaneous users you need to support.