The CEO, Julius Kyazze, shared the exciting development during an appearance on multinational news channel CNN's Inside Africa show.
CUPERTINO, CALIFORNIA | NOW THEN DIGITAL — Ugandan entertainment production company, Swangz Avenue, is set to expand operations to other African countries as part of its business growth strategy, according to the firm's Chief Executive Officer, Julius Kyazze.
Speaking in a recent interview with CNN Inside Africa, Kyazze stated that Swangz Avenue has already established a strong presence in Uganda and is now ready to widen its reach to other parts of the African continent and beyond.
During an interview on CNN's Inside Africa show, Kyazze explained that the Uganda-based record label and artist management company is looking to widen its reach across the African continent and beyond via @nowthendigital https://t.co/QvUNtpg0rQ #CNN @SvanIsmail

— Now Then Digital (@NowThenDigital) April 21, 2023
Expansion of Swangz Avenue's Influencer Management Programme
Kyazze also highlighted the company's latest expansion of its influencer management programme, which aims to connect brands with the right influencers and audiences while providing measurable results.
The programme, he said, will also empower the next generation of digital creators and influencers, nurturing and supporting young creatives.
Swangz Avenue's Creative Academy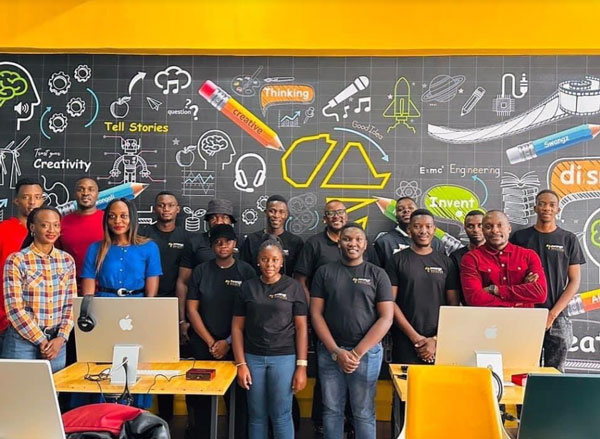 To further support young creatives, Swangz Avenue recently launched a creative academy, which aims to provide training and support for aspiring creatives in Uganda and beyond.
The academy has enabled many of Uganda's more than 7 million youths to discover their talents, gain skills, and earn a living.
Offering a complete package for any production needs
Swangz Avenue, with years of experience, is one of the leading Audio and Film Production Companies in Kampala, Uganda and East Africa. It specializes in Video production, TV Commercial (TVC) production, Events Promotion, and Talent Management.
The company offers an extensive array of services for both Audio and Film, led by experienced directors and producers with both local and international experience. Swangz Avenue provides a complete package for any production needs.
Swangz Avenue, a Uganda-based record label and artist management company, has revealed plans to expand its operations to other countries in Africa and beyond. Julius Kyazze, the company's CEO, made the announcement during an interview on CNN's Inside Africa show.
Editor's Note: We would appreciate it if you could reach out to press@nowthendigital.com if you find any outdated or inaccurate content.