Uganda, the 'Pearl of Africa,' is the place to see mountain gorillas. nowthendigital.com looks at some of the most popular tourist attractions in Uganda.
KAMPALA | NOW THEN DIGITAL — There are several top tourist attractions in Uganda, and nowthendigital.com looks at some of them. If you've ever wanted to see mountain gorillas, the 'Pearl of Africa is the place for you.
The Pearl of Africa is the ideal place to see mountain gorillas if you've ever wanted to see them.

You should visit the Entebbe Botanical Gardens if you have time and are in Uganda. This botanical garden is home to over 320 tropical and sub-tropical plant species.

The Mgahinga Gorilla National Park is another popular destination in Uganda, where you can see one of the world's last mountain gorilla populations.

On the Ishaka-Kagamba road, 72 kilometers from Mbarara, are the Kitagata Uganda hot springs. This natural wonder is free to visit and is a must-see for travelers to Uganda.

Read also: If you are on a budget, here are some of the best 

cheap hotels in Kampala

 (2022).
For those with an insatiable wanderlust, Uganda is a country that has much to offer. With its breathtaking scenery and fascinating wildlife, it's no wonder that this African nation is often referred to as the 'Pearl of Africa'.
Among its many attractions, the chance to see mountain gorillas in their natural habitat is an experience like no other.
You can also visit the Entebbe Botanical Gardens, Uganda Reptiles Village, and Lake Bunyonyi, just to name a few. You'll also find lots of places for sightseeing and shopping. 
Despite the fact that Kampala is the capital, most Uganda trips begin and end here.
Tourists in Uganda love mountain gorillas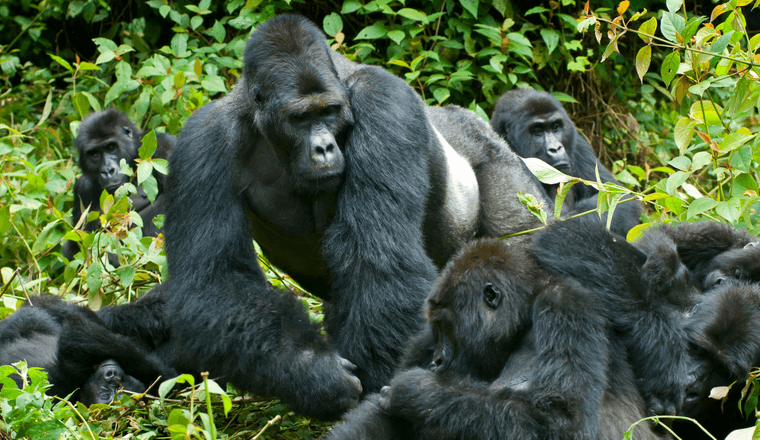 In a country that boasts incredible scenery, the Bwindi Impenetrable Forest is home to half of the world's mountain gorilla population. 
Consequently, it is one of the most popular tourist attractions in Uganda, and more visitors are flocking here every day than to Rwanda. 
For the most thrilling experience, you must buy a gorilla permit. 
This fee is about 700 dollars per person, and the money goes directly to the neighboring counties of the park to help conserve the gorillas.
To view the gorillas in their natural habitat, you must visit Mgahinga Gorilla National Park, the smallest national park in Uganda. It covers three volcanic cones that form the Virunga Mountains, making for an amazing hiking experience. 
Trekking through the undergrowth to see the gorillas is an awe-inspiring experience. There are about eight gorilla permits issued by the Uganda Wildlife Authority per day.
Mgahinga Gorilla National Park is another popular destination in Uganda. Here, you can find the last mountain gorilla population in the world. 
The park is also known as the "destination where Silver meets gold" because of its motto. 
It's also home to one of the most amazing primates in the world, and can even be found in large troop groups of up to 100 members.
Entebbe Botanical Gardens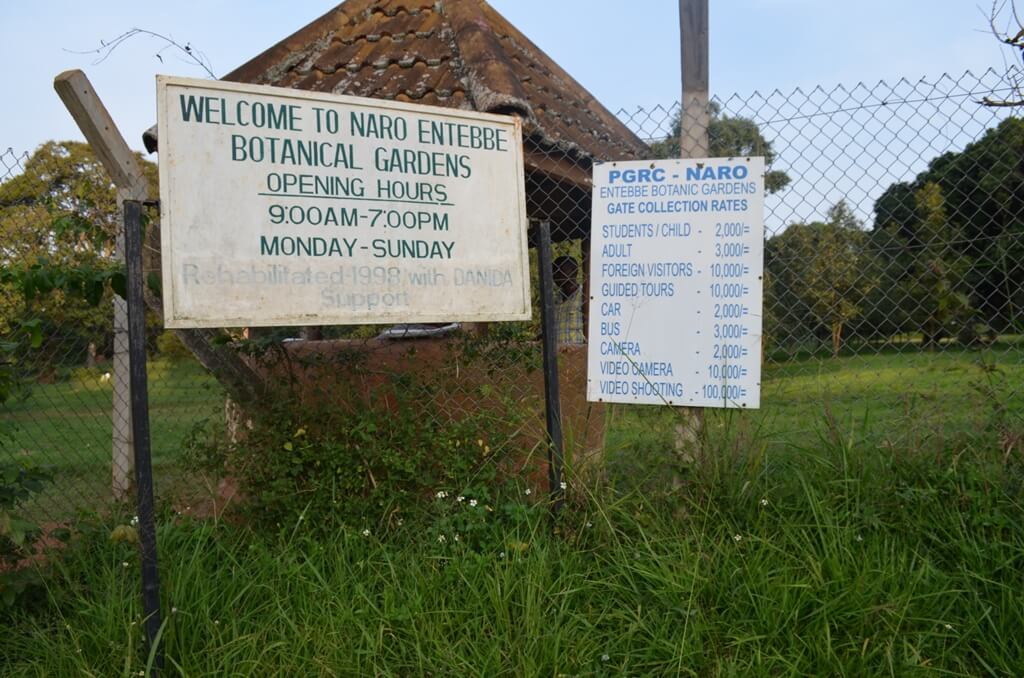 If you have time and are in Uganda, you should visit Entebbe Botanical Gardens. Established in 1898, this botanical garden is home to over 320 species of tropical and sub-tropical plants. 
The gardens are also home to many beautiful bird and monkey species, including the Yellow billed duck, the Eastern grey plantain eater, and the Slender-billed Weaver.
The garden is set just outside Kampala and is home to hundreds of species of plants, including rare palm trees. 
In addition, the garden also has 120 species of medicinal plants, and even a Tarzan movie was filmed here. The park is a must-visit for nature lovers and academics alike. 
There are over 120 species of birds to watch and spot, so you'll definitely have a memorable visit.
Those interested in reptiles should definitely visit the Reptile Village at Entebbe Botanical Gardens. It houses over 50 reptiles, categorized into 20 species, including the crocodile and the Gabon viper. 
Among the other animals found here are the Nile monitor lizard, leopard tortoises, and boomslangs. Visitors to this attraction will be amazed by the many types of reptiles that call this place home.
Visiting the Ngamba Island Sanctuary is another interesting attraction. The 100-acre sanctuary provides a safe place for chimpanzees that have been confiscated from the wild. 
There are many options for tours, including overnight and half-day tours. You can also enjoy an immersive experience with chimpanzees by going on a long-stay tour at the sanctuary. 
You'll have the opportunity to meet and interact with these beautiful animals, and learn about their conservation efforts.
Uganda Reptiles Village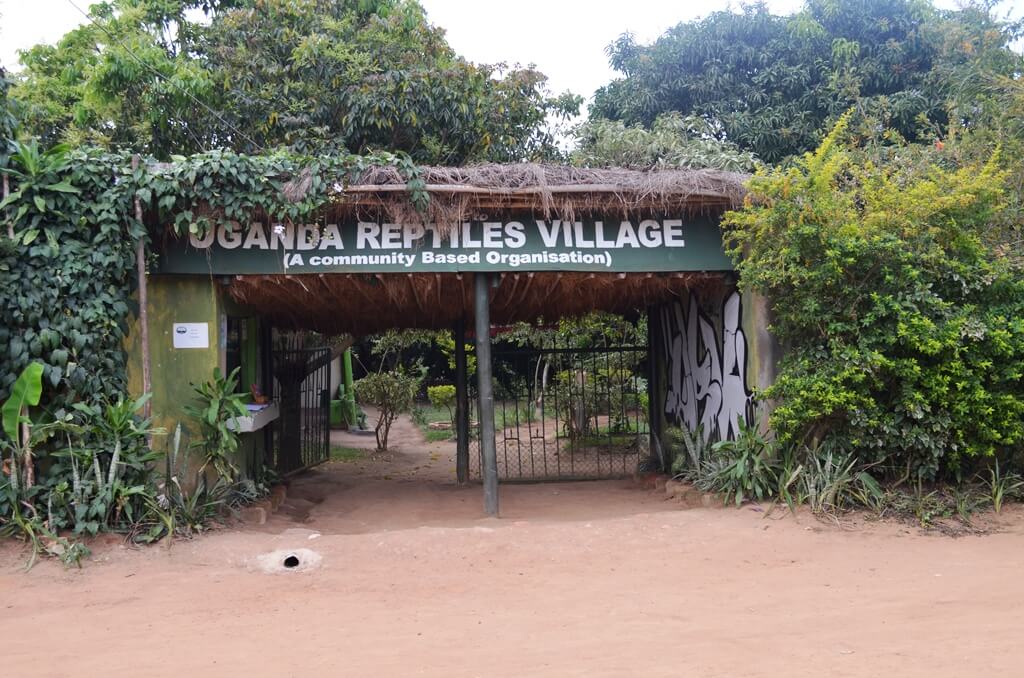 One of the most exciting things to see in the Reptiles Village is the Gaboon Viper. This is the most deadly snake found in Africa, and many visitors come to see it up close. 
While it is kept in cages, you can also see other reptiles such as crocodiles and tortoises. You can also see some of these creatures eating vegetables. 
While there, you can even pet them if you are brave enough.
In 2002, this attraction was founded to protect the local reptiles and to educate the community on how to avoid snake bites. 
Visitors will also learn about conservation of these scaly creatures. You will also learn about their natural habitats, which is why they're so important to the community. 
The Reptile Village is a wonderful place to go on a family outing. You can even take a tour of the local swamp to see how reptiles live there.
When visiting the Reptile Village in Uganda, make sure to check the hours. It is open seven days a week, from 8am to 6pm. 
You'll want to spend at least three hours in the reptile village if you're planning on spending the entire day there. 
While you're there, make sure to bring a camera – the reptiles are as interesting as you think they're going to be!
Lake Bunyonyi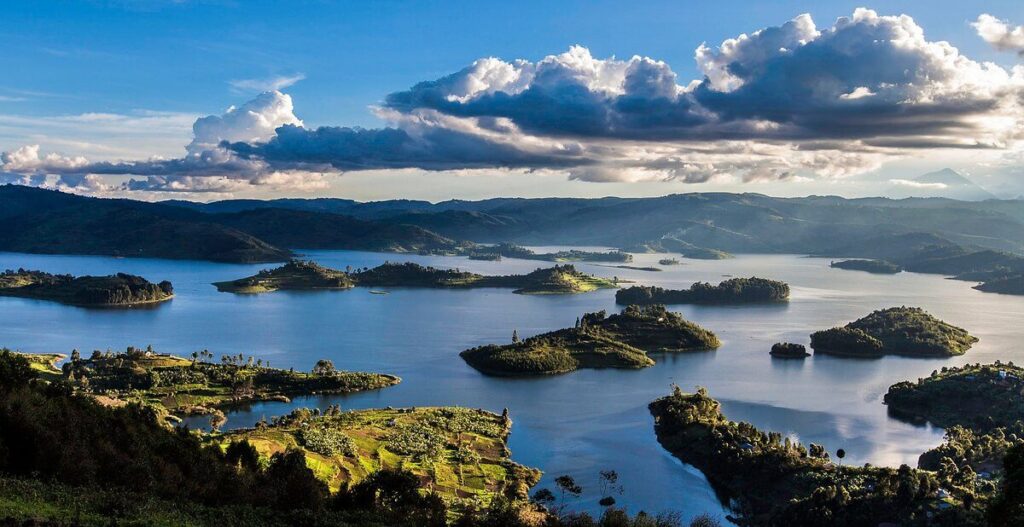 With 29 islands in the centre of Lake Bunyonyi, this lake is a haven for many species of birds. Visitors enjoy travelling to each of these islands in search of different bird species. 
Birdwatchers may also encounter water birds while on the journey. This attraction is an excellent choice for birders of all levels. 
There are many ways to experience this beautiful lake. If you are planning to travel to this destination, be sure to book your accommodation in advance.
The main activities that can be enjoyed at Lake Bunyonyi include birding, canoe rides, local tours, and pygmy village tours. 
For those who prefer to stay on land, there are also numerous activities available for tourists. 
A pygmy village tour and a hike in the highlands around Lake Bunyonyi are also recommended. It is possible to participate in many of these activities, including bird watching, fishing, and hiking.
If you're planning to go gorilla trekking in Bwindi Impenetrable Forest, Lake Bunyonyi is the best staging point. 
Gorilla trekking requires a Ruhija permit, but if you have private transportation, you can stay at Lake Bunyonyi and track gorillas during the day. 
After trekking, you can rest and relax at Lake Bunyonyi.
Kitagata Uganda hot springs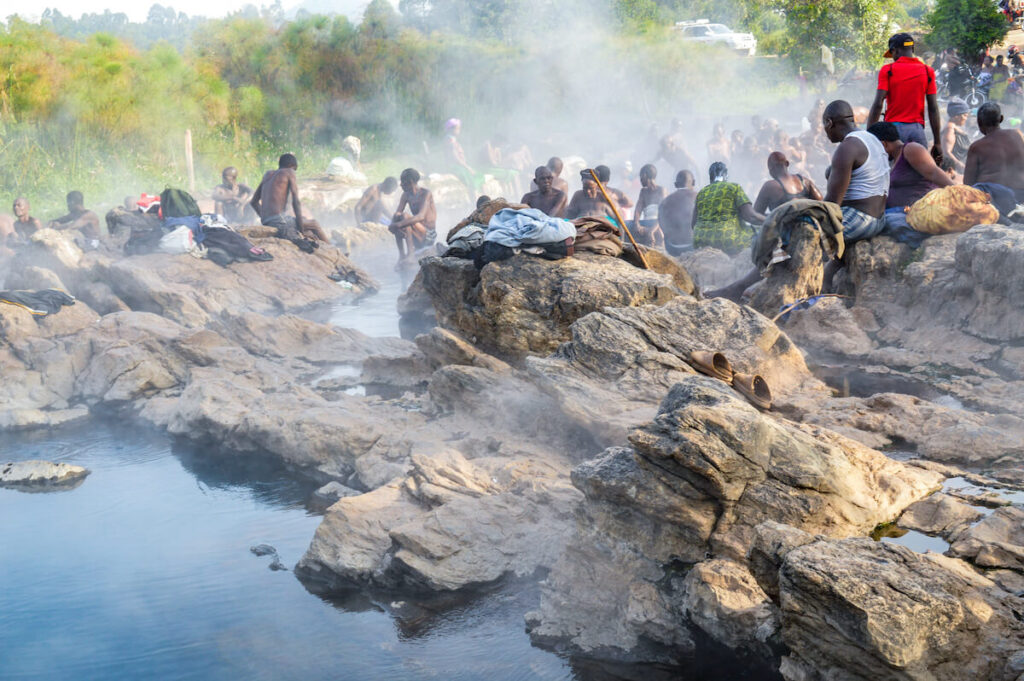 The Kitagata Uganda hot springs are located 72 kilometers from Mbarara on the Ishaka-Kagamba road. This natural wonder is free to visit and is a must-visit for all travelers to Uganda. 
Guests are welcome to spend a day at the hot springs and explore the wildlife that surrounds them. In addition to the hot springs, they are home to numerous primates.
The hot springs are believed to have miraculous healing powers and are referred to as the Mulago spring by the locals, which means "hospital" in English. 
Residents of the area use the hot springs to bathe in the warm water, which can reach 80 degrees Celsius. 
The hot springs attract about eight hundred people each week, and no diseases have been reported in the area. 
A tour guide is highly recommended when visiting the Kitagata hot springs.
While in Kitagata, make sure to visit the Ekyomugabe hot spring, which was once used by the former omugabe of Ankole. 
In addition, Mulago hot spring is named after the local Mulago hospital, the largest national referral hospital in Uganda. Its hot water is so hot that it could boil eggs. 
The water is warm enough to swim in, but it's still hot enough to boil eggs.
Lake Victoria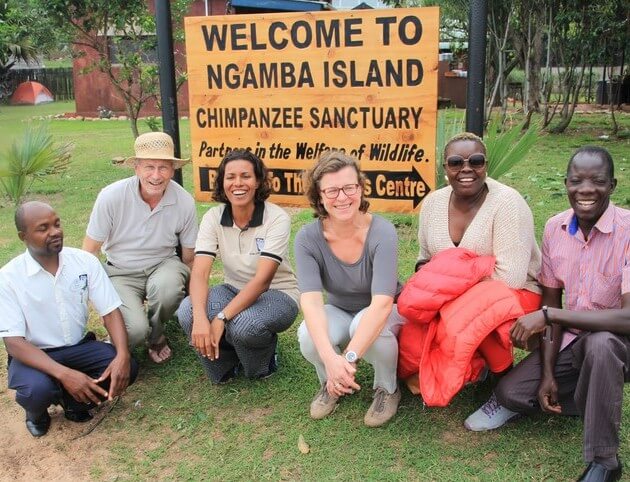 A visit to Lake Victoria is incomplete without seeing the famous Ngamba Island chimpanzee sanctuary. Mwanza, the principal city along Lake Victoria, is another popular tourist attraction. 
This city is home to the Sukuma people, the country's largest population group. They live off fishing and subsistence farming.
The best time to visit Lake Victoria is in March, October, or November. June is the driest month, while August is the wettest. The dry season is between October and January. 
Visitors to the region should avoid visiting during the rainy season, as the climate in these months is very different than in other months. 
However, January and February are also good months to visit the lake. Because of the festive season, these months have higher numbers of visitors.
Travel to the islands is safe and less time-consuming during the dry season. The weather is calmer, and wildlife is easier to observe. 
The dry season is ideal for sunbathing, exploring the islands, and fishing. 
Accommodations in Lake Victoria are typically cheaper during this time, as the wet season is the most rainy time of the year. 
In addition, you can often take advantage of discounts on hotels during this time of year.
Other Top Tourist Destinations
Beyond the gorillas, Uganda offers a variety of other tourist attractions. Queen Elizabeth National Park is one of the most popular destinations, known for its diverse wildlife, including elephants, lions, hippos, and chimpanzees.
The Murchison Falls National Park is another must-visit location, with its stunning waterfalls and thrilling safaris.
In addition to its natural wonders, Uganda also boasts a rich cultural heritage. Visitors can learn about the traditional ways of life of the Ugandan people by visiting local villages and immersing themselves in the local customs and traditions.
Whether you're a wildlife enthusiast, a culture vulture, or simply someone looking to experience something new, Uganda has something for everyone.
With its unique blend of natural beauty and cultural richness, it's no surprise that Uganda is quickly becoming one of Africa's top tourist destinations.