Swedish massage is one of the most popular types of massage, it is performed to enhance the general health and well being of the individual. This type of massage involves the use of percussion, kneading, vibrating, tapping and rolling. Massage oil or lotion is used to avoid friction on the skin, but it is not necessary.
KAMPALA | NOW THEN DIGITAL  — There are many different types of massage therapy out there. You may be unaware of them, especially if you have never had one, or if it is the first time you have had a massage. 
After reading this article, you will have a better understanding of the seven types of massage and how they differ. 

You'll be further along to relaxation when you're not only aware of the benefits of massages but also how to choose the most suitable massage for you. 

Before scheduling your next massage session, it is helpful to clarify the purpose of your massage. Are you seeking pain relief, stress relief, or simply a relaxing experience? Please communicate this with your massage therapist so that they can tailor their service to your needs.

Read also: The following article discusses the main types of anxiety disorders, which many people are unfamiliar with.
Many of these types have amazing mental and physical health benefits, and thus, are called therapeutic massages, while each fulfils different functions.
We will look at seven of the most common types of massage therapy as well as how they differ in this article. By reading this article, you'll be one step closer to relaxation.
This is not only because you'll be more informed about the benefits of massage, but also because you'll know how to choose the right type of massage for you.
Before scheduling your next massage, it is crucial to first define your goal. Are you looking for pain relief, stress relief, or a relaxing experience? Perhaps you are looking for a massage to aid in your physical therapy efforts.
Explain your goals to your massage therapist so that they can tailor their service appropriately.
1. Swedish Massage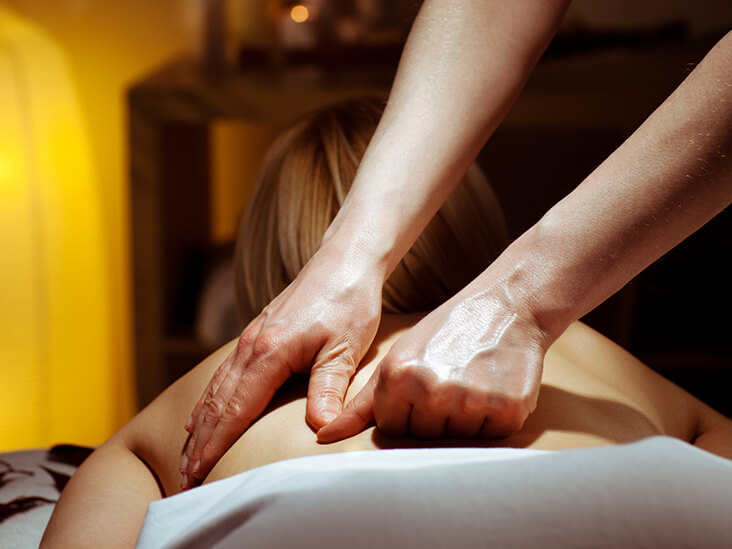 There are multiple types of massage, with Swedish being the most popular. This type of massage consists of soft, long kneading strokes combined with shorter, more rhythmic tapping strokes, and it uses light to moderate pressure to accommodate your comfort level. 
Per Henrik Ling, a Swedish fencing instructor invented Swedish massage in the 1830s.
Swedish massage therapy uses five distinct strokes.
Effleurage: a smooth, long stroke used to relax soft tissue

Petrissage: kneading, rolling, and lifting movements

Friction: deep, circular movements or wringing used to promote blood flow

Tapotement: percussive, alternating taps done with cupped hands, fingers, or the edge of the hand

Vibration: Swedish massage eliminates muscle tension and relaxes the entire body. It can help you heal from an injury.
2. Deep Tissue Massage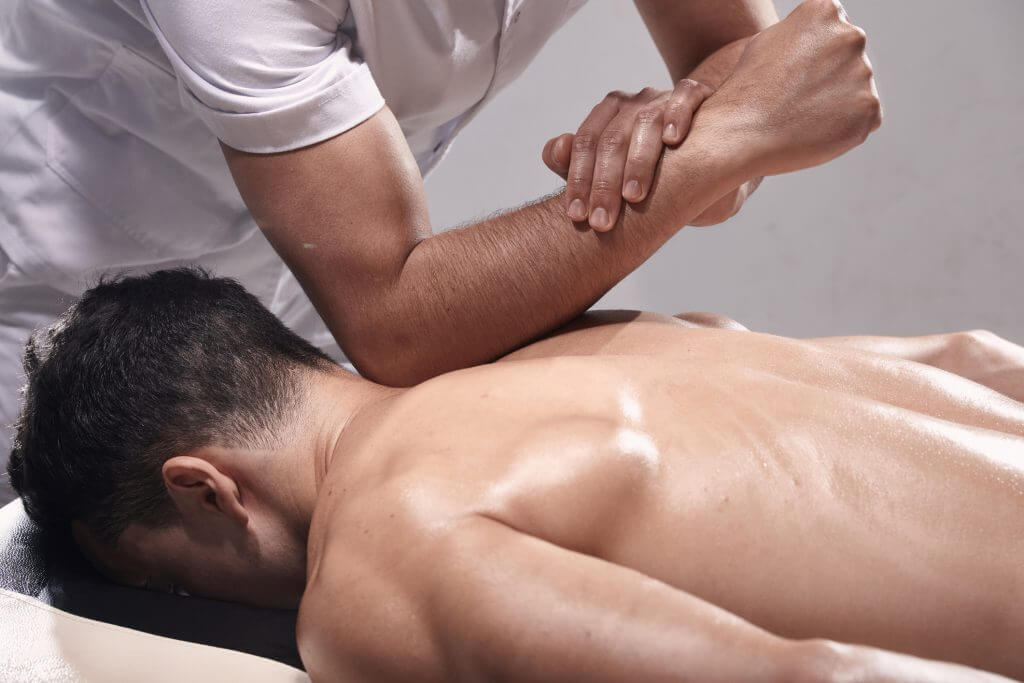 Deep tissue massage primarily targets problem areas on the body which are uncomfortable for a particular reason. This massage focuses on knots within the muscle fibres of the muscles as well as trouble spots in the deeper layers of the muscles and connective tissues.
Massage therapists will employ slow, firm, more powerful strokes or friction to reduce pain caused by repetitive strain, postural issues, injuries, and tight or sore muscles.
Even though the strokes are more vigorous, deep tissue massage should never hurt.
This sort of massage can be beneficial in the treatment of repetitive stress injuries, chronic pain disorders, and injuries that limit movement.
3. Hot Stone Massage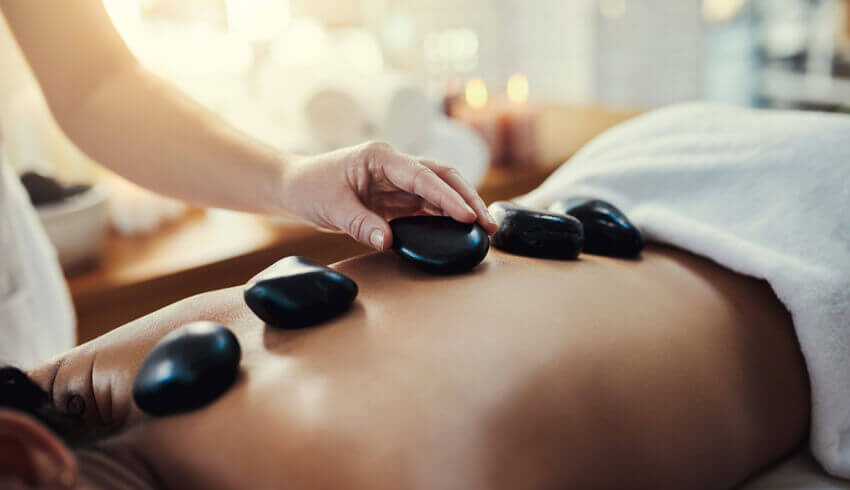 The practice of hot stone massage involves placing hot stones on certain body regions (typically volcanic stones called basalt that hold heat) in order to increase blood circulation, relieve tension and improve general health.
The stones are left in place for a while or they can be used as massage tools.
This heat on the muscles of the body has a calming, healing effect, stimulates blood flow to the area, and loosens muscles. Hot stone massage can help treat muscular injuries by reducing stiffness and pain.
4. Sports Massage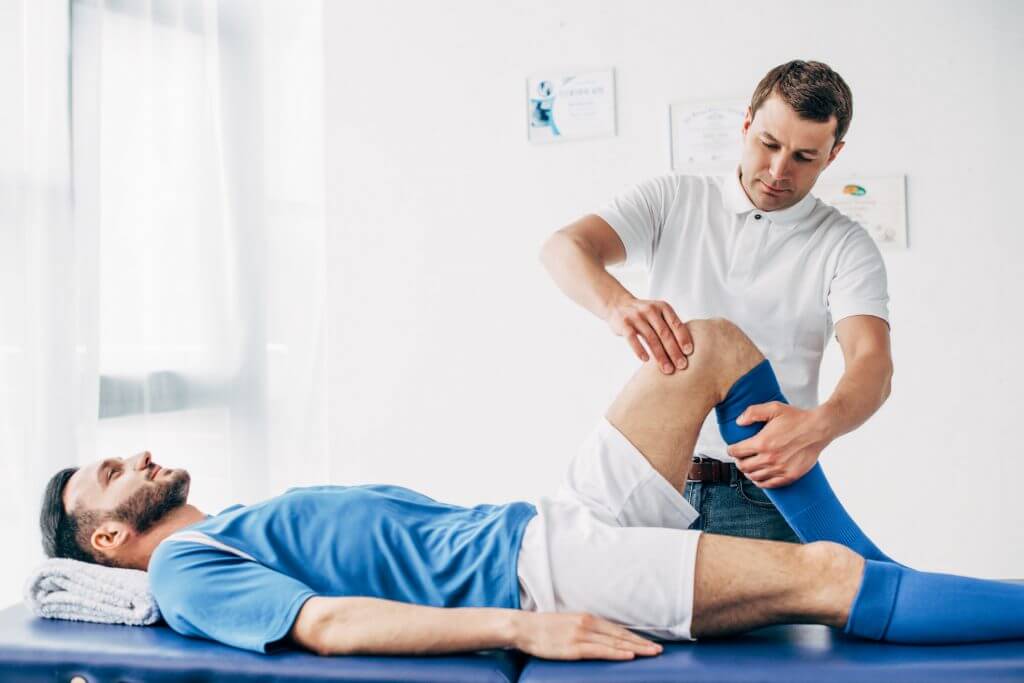 As part of the sports massage program, the therapist will manipulate the soft tissues of the athlete's body and will target specific muscle groups based on their sport.
The use of sports massage varies by type of athlete but is typically used for preventing and treating injuries, relieving muscle soreness, correcting muscle imbalances, improving flexibility, and improving athletic performance.
Sports massage uses faster strokes than Swedish massage and may incorporate compression, pressure point therapy, friction, and joint mobilisation.
5. Reflexology Massage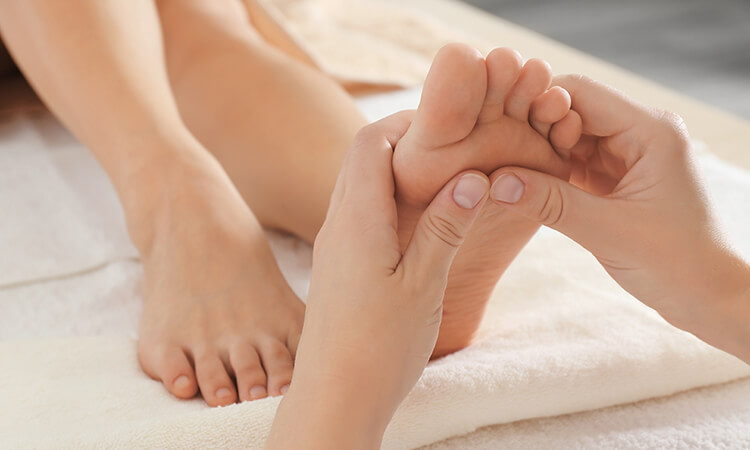 Basically, reflexology is a type of alternative therapy that works by stimulating areas on the hands and feet known as reflex zones, where the energy of each region is said to be linked to the energy points in the body. 
A massage therapist will utilise hand, thumb, and finger methods such as kneading and stroking on specific parts of the feet during a reflexology session. These methods encourage relaxation, healing, health, and well-being. 
A reflexologist is a person who treats conditions by applying pressure to the reflex points on the hands and feet, whose energy is believed to be related to other parts of the body.
By putting pressure on reflex points, reflexologists aim to regulate your nervous system and release endorphins in order to alleviate discomfort.
6. Shiatsu Massage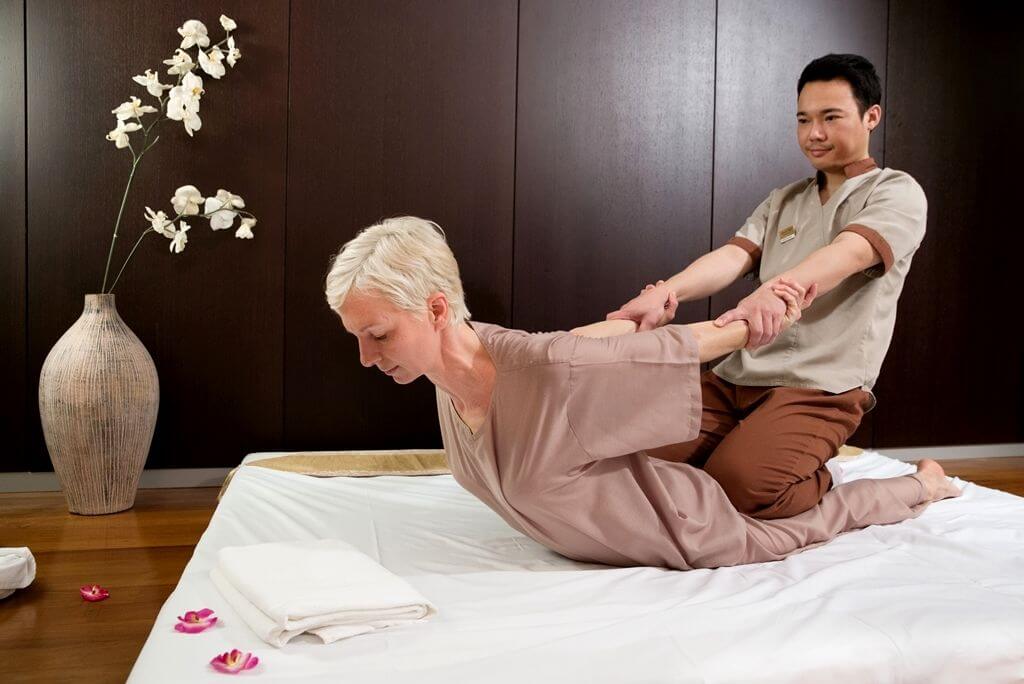 Shiatsu massage is a form of Japanese bodywork that has its roots in traditional Chinese medicine.
Shiatsu is Japanese for 'finger pressure.' A massage therapist applies rhythmic, localised pressure to certain acupressure spots on the body with their fingers, palms, or elbows. 
These spots are said to increase the body's energy flow and restore balance. Shiatsu massage can help you gain energy, heal from an injury, and stimulate your digestive system. 
Stress-reduction techniques like Shiatsu massage, which are frequently used to treat stress and stress-related health issues, can be beneficial for ailments like arthritis, sleeplessness, and sinusitis.
7. Thai Massage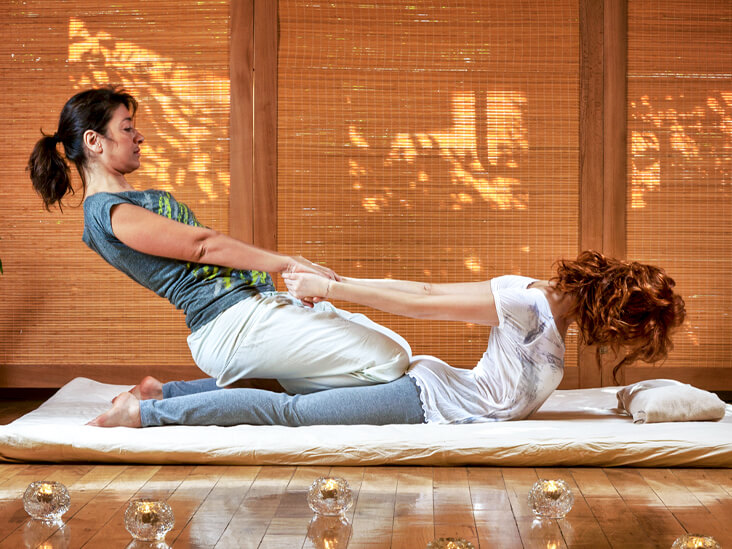 Thai massage is a traditional style of massage that uses aided yoga, passive stretching, and pressing massage techniques. Thai massage seeks to align the body's energy, and the therapist will move you into various postures during the massage. 
Thai massage reduces tension and improves flexibility by using rhythmic compression of muscles, joint mobilisation, and acupressure. 
It can help with back pain, balance issues, and even migraine symptoms. Before you begin, go over your medical history, amount of pain, and level of comfort with the massage therapist.
You may want to consider a massage therapy programme with a skilled massage therapist if you suffer from neck pain, sports injuries, or simply want to indulge yourself.
We hope you enjoyed reading about these different types of massage therapy treatments, but what was your favorite? Let us know in the comments.