Uganda's former security minister Gen Elly Tumwine has died. The former security minister was 68 and died at the Aga Khan Hospital in Nairobi, Kenya. 
KAMPALA | NOW THEN DIGITAL — Former Ugandan Security Minister General Elly Tumwine has died in hospital in Nairobi, Kenya. The senior officer had been admitted in critical condition two weeks ago after collapsing during a marriage ceremony.
Ugandan ex-security minister Gen Elly Tumwine has passed away at the Aga Khan Hospital in Nairobi. The former minister collapsed at a wedding ceremony three weeks ago and was rushed to hospital for urgent medical attention. 

After being airlifted to Nairobi, he has been fighting for his life and today, Gen Elly Tumwine succumbed to cancer of the lungs, a family member 

told Chimpreports

. He was born in Burunga, Mbarara district and served as the Security Minister in the Cabinet of Uganda from March 2018 to 2021.

Elly Tumwine was a military officer and represented the UPDF in Uganda's Parliament for more than 20 years. In 2005, he was promoted to the rank of general in the UPDF and named General Court Marshal. He had studied art at Makerere University, and taught in various schools in Uganda. After the victory of the National Resistance Movement in 1986, he returned to his passion for art and music. 

The net worth of Gen Tumwine has been the subject of public speculation for years, including when he was still a Cabinet minister. Some unconfirmed sources claim he is worth $400 million. The Ugandan government and Forbes did not release any official net worth statistics regarding him.
According to the New Vision, Gen Tumwine was admitted to the hospital with life-threatening cancer-related complications. Tumwine was a renowned war hero, famous for firing the first shot during the 1986 Luweero bush war. 
He also served in parliament for over 30 years as the army's representative. Gen Tumwine was a long-time member of the ruling party in Uganda. Many Ugandans know him for his role in the liberation of the country.
A UPDF Act, 2005 indicates that Gen Tumwine was number two of six original members of the then NRA High Command on January 26, 1986.
Among the others are President Yoweri Museveni, his brother, Gen Salim Saleh Akandwanaho, Gen David Tinyefuza (now David Sejusa), the late Eriya Kategaya and Brig Matayo Kyaligonza.
Having been a member of the High Command since its inception, General Tumwine and five others are permanent members of the Defense Forces Council and the High Command, the highest decision-making boards in the military.
Tumwine's military career
Tumwine received his military training in the Soviet Union and he went on to serve in Uganda. In 1978, he put aside his teaching career and joined Yoweri Museveni's FRONASA forces in the war against the Idi Amin government. 
"We had earlier got in touch and discussed with Museveni who had taught me in primary school that if the 1980 elections were rigged, we could go to the bush as the only way out," said Tumwine in an interview with the Nile Post in 2018.
This war eventually brought the National Resistance Movement to power. During the fight, he was wounded and lost his vision in one eye.
Tumwine was born in Burunga, Mbarara District. He attended Burunga Primary School and Mbarara High School. He completed a Diploma in Education at St. Henry's College Kitovu. 
He later studied military science and was a member of the pioneer class of the Uganda Senior Command and Staff College. He also obtained further military qualifications from Vystry in the Soviet Union.
Gen Tumwine's net worth
He served in many high positions and was also the owner of the water company Uzima. 
For some time, Gen Tumwine's net worth has been speculated about, including when he was still a Cabinet minister, with some unconfirmed sources suggesting that his net worth is around $400 million. 
However, no official stats were released by the Ugandan government or Forbes about his net worth.
The Twitter community reacts to Elly Tumwine's death
Countrymen and Countrywomen, especially the NRM- NRA- UPDF fraternity.

With deep sorrow, I announce the death of General Elly Tumwiine which occurred at 5:46am this morning in Nairobi, from lung cancer.

— Yoweri K Museveni (@KagutaMuseveni) August 25, 2022
It is with great sadness that I received the news of the passing on of our elder , liberation Hero, Long-serving Legislator, and Former Security Minister Gen Elly Tumwine! My sympathies go to H.E @KagutaMuseveni , his family , the UPDF family and fellow Citizens.May his soul RIP! pic.twitter.com/eDnYvsxDwu

— Anita Annet Among (@AnitahAmong) August 25, 2022
May the Lord receive you, Gen Elly Tumwine.

May your soul RIP, Sir. ? pic.twitter.com/KMhnsI0vvy

— Sheilla Nduhukire ?? (@Snduhukire) August 25, 2022
Gen. Elly Tumwine is a legend. He will be greatly remembered for firing his first shot, which marked the beginning of the liberation war!

For almost 61 years, he had remained steadfastly devoted to our CIC, Rtd Gen @KagutaMuseveni. Sir, we bow to you. You are a heroine.
RIP ? pic.twitter.com/JbXKYFUMA8

— ??. ?????? (@MrJordanposts) August 25, 2022
I am so saddened to hear of the passing of Gen. Elly Tumwine. My sincere condolences to H.E @KagutaMuseveni, the family of Gen. Elly &the UPDF/NRA Fratenity. He has been a top level performer in his line of duty. His achievements were well-earned. RIP Gen. E.T a freedom fighter pic.twitter.com/RHNMv7iIBO

— Hon. Rwamirama Bright Kanyontore (@DrRwamiramaBK) August 25, 2022
I have learnt with deep sorrow, the death of our gallant hero RO/00023 Gen Elly Tumwine. I send my sincere sympathies to H.E @KagutaMuseveni, the family of Gen Tumwine, the UPDF/NRA fraternity & all those whose lives he touched. Heaven has received a battle-hardened soldier. RIP! pic.twitter.com/Nfl41p49mJ

— Thomas Tayebwa (@Thomas_Tayebwa) August 25, 2022
I have received the sad news of the passing of RO/00023 Gen. Elly Tumwine.

I send my sincere condolences to H.E @KagutaMuseveni, the family of Gen. Tumwine, the UPDF/NRA fraternity and all those whose lives he touched.

RIP soldier! pic.twitter.com/aieAy7GTSZ

— General Edward Katumba Wamala (@GenWamala) August 25, 2022
Genesis 3:19 – "… For dust you are, and to dust you shall return." #RIPEllyTumwine pic.twitter.com/q1HmbLve0o

— BOBI WINE (@HEBobiwine) August 25, 2022
Photos of General Elly Tumwine before his untimely death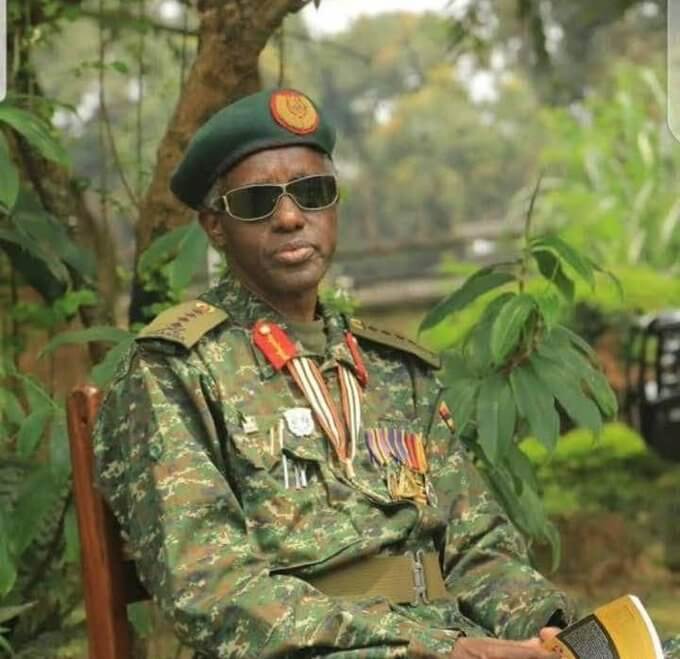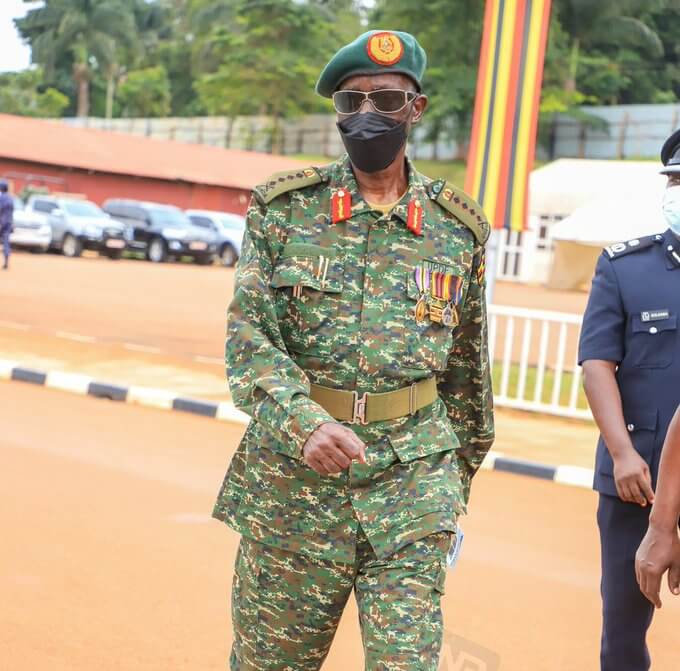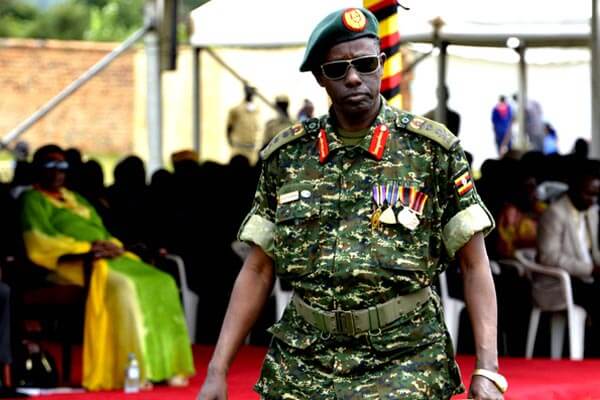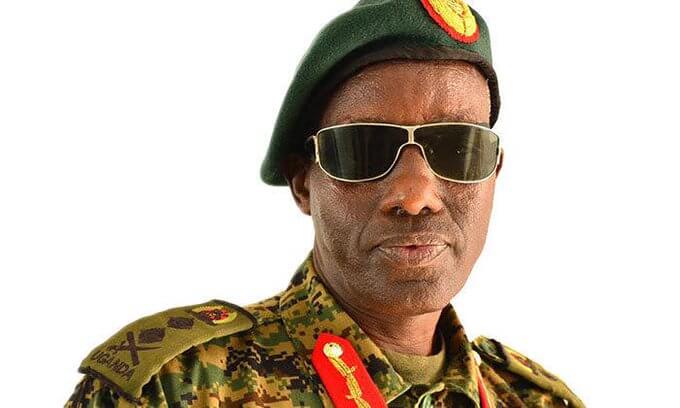 Rest in peace, Gen Elly Tumwine.
You're reading nowthendigital.com — which breaks the news about Uganda, Kenya, Nigeria, South Africa and the rest of the world, day after day. Be sure to check out our homepage for all the latest news, and follow NOW THEN DIGITAL on YouTube, Google, Web Stories, Google News, Medium, Twitter, Reddit, Pinterest and Flipboard to stay in the loop.