Vipers Sports Club secured a remarkable victory on Saturday afternoon, claiming the StarTimes Uganda Premier League championship with a resounding 5-0 win against Busoga United.
KAMPALA, UGANDA | NOW THEN DIGITAL — Vipers Sports Club secured a remarkable victory on Saturday afternoon as they were crowned champions of the 2022/23 StarTimes Uganda Premier League.
The title was snatched away from record champions SC Villa after a resounding 5-0 win against Busoga United.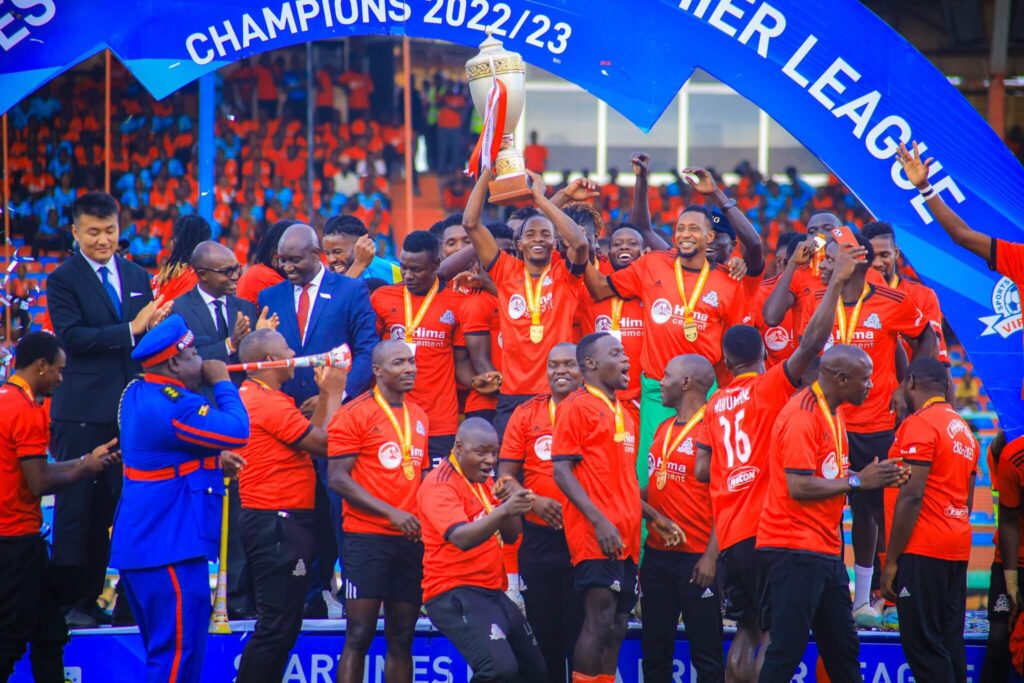 Let's delve into the thrilling events that unfolded on the final day of the season.
SC Villa's Disappointment
Entering the final day with a two-point lead at the top, SC Villa hoped to be crowned champions for the first time in 19 years. However, their dreams were shattered when they suffered a 1-0 defeat at home to URA FC, losing out on the title by a single point.
Vipers' Path to Victory
Vipers, who stood second in the table with 50 points, the same as third-placed KCCA FC, had a challenging task ahead. They not only needed to win their match but also relied on SC Villa's failure to secure a victory.
Thrilling Matches in Kampala
Simultaneous matches took place at three venues in Kampala, delivering an extraordinary climax to the season. Vipers dominated their home match at Kitende, defeating Busoga United 5-0.
Meanwhile, 13-time champions KCCA FC achieved an identical scoreline in their match at Lugogo. On the other hand, SC Villa faltered, losing 1-0 to URA FC at Wankulukuku.
Heartbreak at Wankulukuku
The 61st minute brought silence to the SC Villa fans at Wankulukuku when Najib Fesali capitalized on a Saidi Kyeyune free kick, heading the ball into the net. The fans had high hopes of claiming the league title, which had eluded them for almost two decades. Unfortunately, their aspirations were shattered on their home ground.
Celebrations at Kitende
Contrasting emotions were felt at Kitende, where Vipers celebrated their successful defense of the league title, snatched from SC Villa in a dramatic turn of events. They finished the season on 53 points, the same as KCCA FC, but Vipers secured the championship with a superior goal difference.
A Fitting Finale
The 2022/23 StarTimes Uganda Premier League season finale promised excitement, and it certainly delivered. The day witnessed a remarkable shift in the standings, with the third-placed team finishing as champions.
A total of 11 goals were scored across three title-determining matches, making it a truly memorable finale.
The Trophy's Journey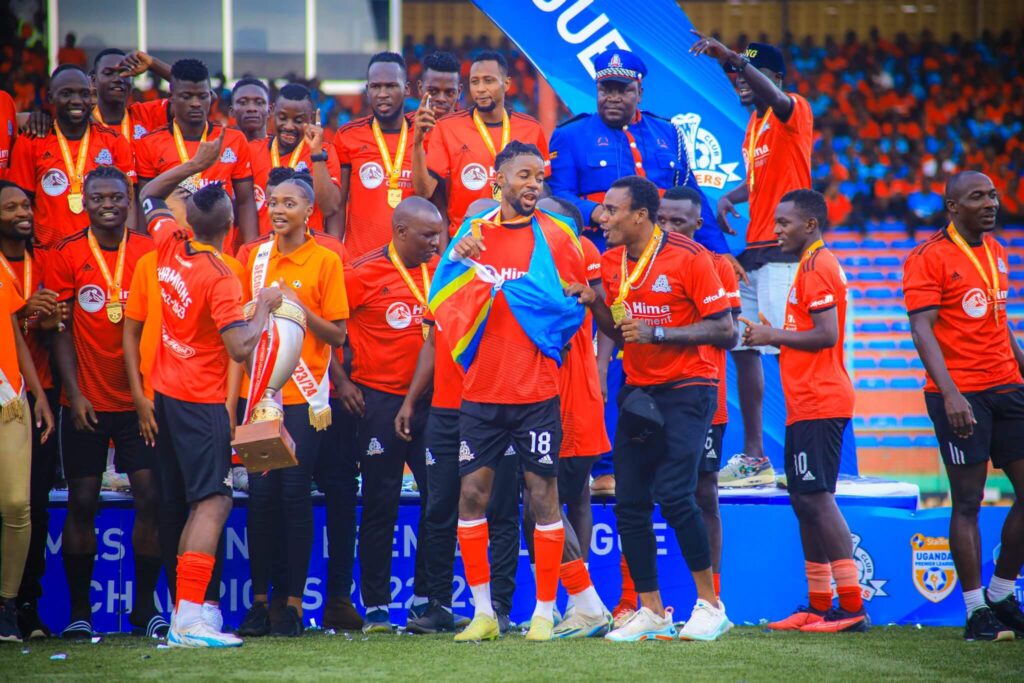 Adding to the excitement, a helicopter landed at St. Mary's Stadium to deliver the trophy. It could have been destined for any of the three venues, including Lugogo and Wankulukuku, given the permutations on the final day.
However, it was Kitende that proved to be the destination, where Vipers' triumph took place.
Record-breaking Achievement
Vipers' successful defense of the league title marked a historic moment for the club. It was their first-ever back-to-back championship, making it their sixth title overall. The team's consistency and determination were rewarded with this remarkable feat.
Heartache for SC Villa
Ironically, SC Villa's dreams were shattered by coach Sam Timbe, the same person who led the team to their last league triumph in 2004. Despite their strong position, SC Villa fell to third place with 52 points, just one point behind the victorious Vipers and KCCA FC.
Goal-Scoring Exploits
At St. Mary's Stadium, Vipers took the lead in the 14th minute through Abubaker Lawal. Yunus Sentamu doubled the lead with a superb half-volley in the 23rd minute, while Lawal completed his brace nine minutes into the second half. Martin Kizza and Bright Anukani added two more goals, sealing Vipers' dominance.
Other Matches and Relegated Teams
In another match at Lugogo, Rogers Mato of Uganda Cranes stole the show, scoring four goals in KCCA FC's resounding victory over Soltilo Bright Stars. Relegated Blacks Power secured a 3-1 win over Express, with Allan Kayiwa scoring Express' consolation goal.
Arua Hill defeated Wakiso Giants 1-0, and relegated Onduparaka claimed a convincing 4-1 victory over UPDF in their own backyard.
The season's top scorer was Allan Kayiwa of Express, who netted 13 goals, one more than SC Villa's Charles Bbaale.
An Unforgettable Ending
The final day of the StarTimes Uganda Premier League season lived up to its promise, delivering an enthralling spectacle.
Vipers' triumph, SC Villa's disappointment, and the flurry of goals encapsulated the excitement of the sport. It was a fitting finale to a memorable season, leaving fans and journalists awestruck by the events that unfolded.
22/23 UGANDA PREMIER LEAGUE CHAMPIONS!!! 🏆

2️⃣-IN-A-ROW!!! 🙌#VenomsUpdates | #OneTeamOneDream pic.twitter.com/RrdoY05A4B

— 𝐕𝐢𝐩𝐞𝐫𝐬 𝐒𝐩𝐨𝐫𝐭𝐬 𝐂𝐥𝐮𝐛 (@VipersSC) May 27, 2023
StarTimes Uganda Premier League Champions — 2022/2023

Vipers SC 🏆#StarTimesUPL pic.twitter.com/j2KIlItvbu

— StarTimes Uganda Premier League (@UPL) May 27, 2023
Editor's Note: We would appreciate it if you could let us know if any of our content is inaccurate or outdated at press@nowthendigital.com.