Nike provides an easy and stress-free returns process if you are unsatisfied with your purchase at their stores or online. Simply return it either in-store or ship it back!
CALIFORNIA, UNITED STATES | NOW THEN DIGITAL — Nike provides a flexible return policy that allows you to test its products before making a final purchase decision. This can help ensure you find the perfect pair, meet performance expectations and meet their two-year warranty guarantee.
In the unlikely event any flaws arise within this time period, simply return it within this window.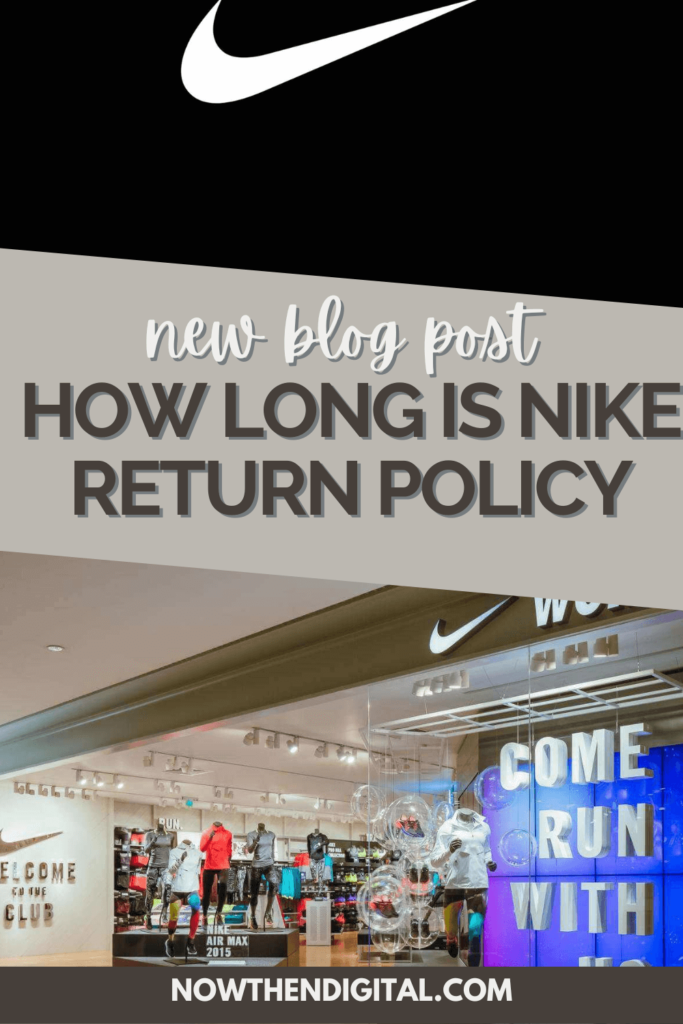 This policy is similar to other retailers, yet with some variations. For example, returns are free for Nike Members but not non-members.
Return Options for Nike Online Orders
When you shop on Nike.com or in the Nike App, rest assured that you have ample time to ensure your Nike items are perfect for you. Nike offers a 30-day return window for online orders, including custom Nike By You sneakers, allowing you to return them for any reason (with some exceptions).
Even if the 30-day period has passed, you can still return unworn and unwashed items. It's important to note that returns are always free for Nike Members.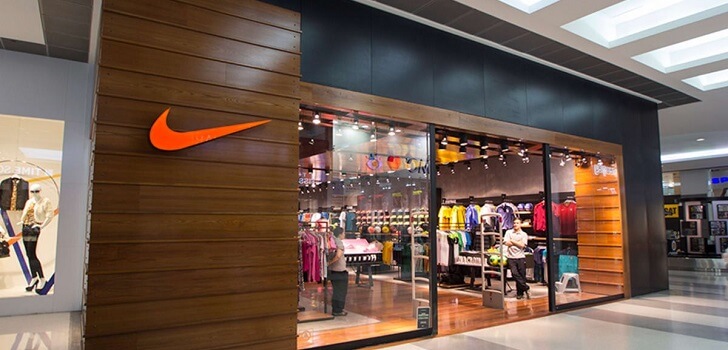 Returning Nike Store Purchases
If you made a purchase at a Nike store, you can also take advantage of a 30-day return policy, provided that the items are unworn and unwashed (with some exceptions). Simply bring the items and proof of purchase back to the original store location.
Exceptions to the Returns Policy
While Nike strives to ensure a smooth return experience, there are a few exceptions to their policy. Here are some important points to keep in mind:
Unused Nike.com gift cards can be canceled within 14 days of purchase. Contact Nike with your gift card number for assistance.
Apple Watch Nike and accessories are eligible for return within 14 days of delivery.
Gift bags cannot be returned.
Some items, marked as non-returnable, cannot be returned.
Items purchased at Nike Clearance Stores (except in Israel, Spain, or Russia) can only be returned or exchanged if they are defective or faulty.
Chelsea products purchased online cannot be returned to the Chelsea Stadium Megastore in Stamford Bridge.
Nike By You orders cannot be returned to Nike stores.
Nike.com and Nike App orders can only be returned to eligible Nike stores within the same country of the original purchase.
Nike stores that accept online returns cannot provide refunds for online money transfers but may offer a gift card at the manager's discretion.
Nike.com and Nike App orders cannot be returned to Nike Partnered Stores or Nike Clearance Stores.
Temporary Return Extension: 60-Day Trial
To provide customers with additional flexibility, Nike has implemented a temporary return extension. All Nike purchases, whether made on Nike.com, in any of the Nike apps, or at a Nike store, now come with a 60-day return policy (with some exceptions).
During these 60 days, feel free to thoroughly test your Nike or Converse purchase to ensure it meets your expectations. You can return items (with some exceptions) for any reason within the extended 60-day period.
This policy even covers custom Nike By You sneakers. After 60 days, unworn and unwashed items are still eligible for return. And remember, returns are always free for Nike Members.
FAQs: How to Return Nike Orders and More
Here are some frequently asked questions about the Nike return process:
1. How do I return a Nike.com or Nike App order?
Both Nike Members and guests can return orders either at selected Nike stores or by sending the return back to Nike. For detailed instructions, please refer to our return instructions page.
2. How do I return items purchased at a Nike store?
Returning items purchased at a Nike store is straightforward. Simply take your unwashed and unworn items, along with your proof of purchase (with some exceptions), back to the original store location. If returning them to the same store is not possible, please contact us to discuss alternative options.
3. Can I return Nike By You orders?
Yes, you can return your custom Nike By You shoes within 30 days of purchase. However, please note that Nike By You purchases made on Nike.com or in the Nike App cannot be returned to stores. Instead, you need to initiate your return online and send the shoes back to them.
4. Can I return defective or faulty items?
Absolutely. Nike stands behind the quality of its shoes and gear. If you have a defective or faulty product, you can return it within two years of the online or in-store purchase date, provided you have a valid proof of purchase.
For items within 30 days of purchase, you can follow the standard return process. After 30 days, please contact Nike to initiate the returns process.
5. Do I need a receipt to return items at a Nike store?
For orders placed on Nike.com or any of the Nike apps, having your order barcode or order number ready is sufficient. Nike Members can also provide their email address or phone number associated with the order.
For store purchases, the easiest way to return items is to provide the original store receipt. However, if you no longer have the receipt, here are your options:
If you provided your Nike Membership email address or had your Nike Pass scanned during checkout, a Nike store employee may be able to locate your order and issue a refund to your original form of payment.
If you did not provide your Nike Membership information and the items you want to return are unworn and unwashed, you may still be eligible for an in-store credit for the current price of the items, or we can assist you with an exchange.
For returns with a gift receipt, we will provide you with in-store credit for the value stated on the gift receipt. We are also happy to help you with an exchange.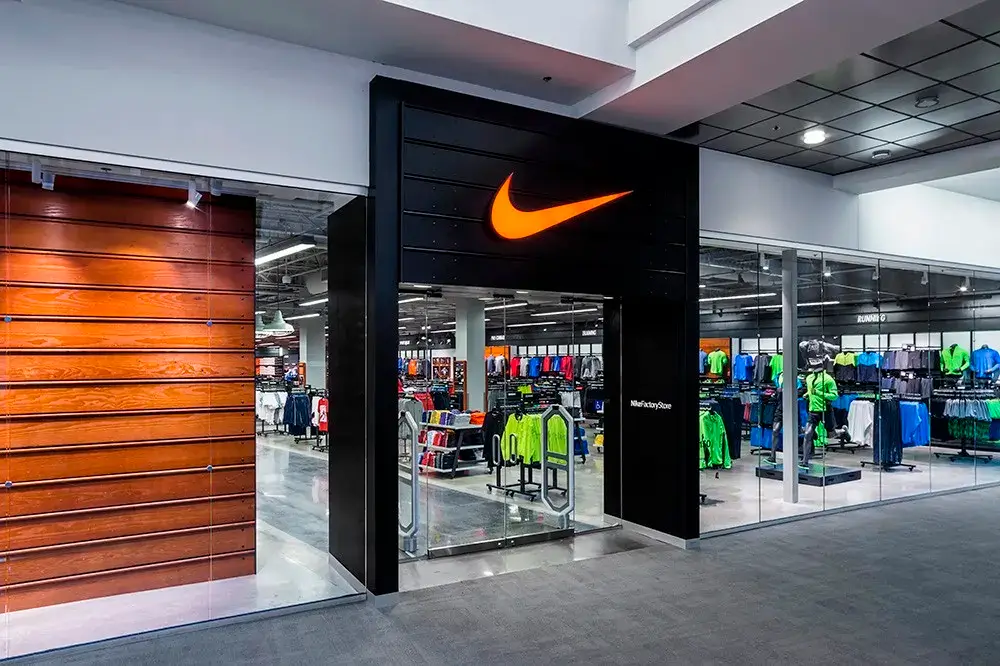 Shop Confidently with Nike's Customer-Friendly Return Policy
With Nike's customer-oriented return policy, you can shop with confidence, knowing that you have ample time to try out your Nike purchases and return them if they don't meet your expectations.
Make the most of your 60-day trial period, explore the extensive range of Nike products, and enjoy hassle-free returns.
Editor's Note: We would appreciate it if you could reach out to press@nowthendigital.com if you find any outdated or inaccurate content.
You're reading nowthendigital.com — which breaks the news about Uganda, Kenya, Nigeria, South Africa and the rest of the world, day after day. Be sure to check out our homepage for all the latest news, and follow NOW THEN DIGITAL on YouTube, Google, Web Stories, Google News, Medium, LinkedIn, Twitter, Reddit, Pinterest, Linktr, Buy Me a Coffee, and Flipboard to stay in the loop.