Wizkid (born Ayodeji Balogun) is scheduled to perform at the Tottenham Hotspur Stadium in London on Saturday, July 29th, 2023 for the first time after releasing More Love, Less Ego in November.
CUPERTINO, CALIFORNIA | NOW THEN DIGITAL — Nigeria's Wizkid returns to London for the first time since his three-date run at the O2 Arena in 2021, performing at Tottenham Hotspur Stadium.
For the first time, Wizkid (real name Ayodeji Balogun) will perform in London at Tottenham Hotspur Stadium following the release of More Love, Less Ego in November.

The decision to return was made due to the overwhelmingly positive response Wizkid received from his fans during his 2021 tour. Additionally, the tour provides a platform for Wizkid to connect with a larger international audience, as well as to promote his latest music.

Wizkid released the singles "Money & Love" and "Bad To Me" prior to More Love, Less Ego. Additionally, he featured on Chris Brown's "Call Me Every Day" track. Skepta, Shenseesa, Ayra Starr, Skillibeng, Naira Marley, and Don Toilver collaborate on More Love, Less Ego's 13 tracks.
The demand for Wizkid's music has grown significantly since his 2021 O2 Arena run, with fans in London eager to see the Nigerian singer and songwriter perform his iconic hits in person. His show at Tottenham Hotspur Stadium will be a celebration of the growing global reach of African music.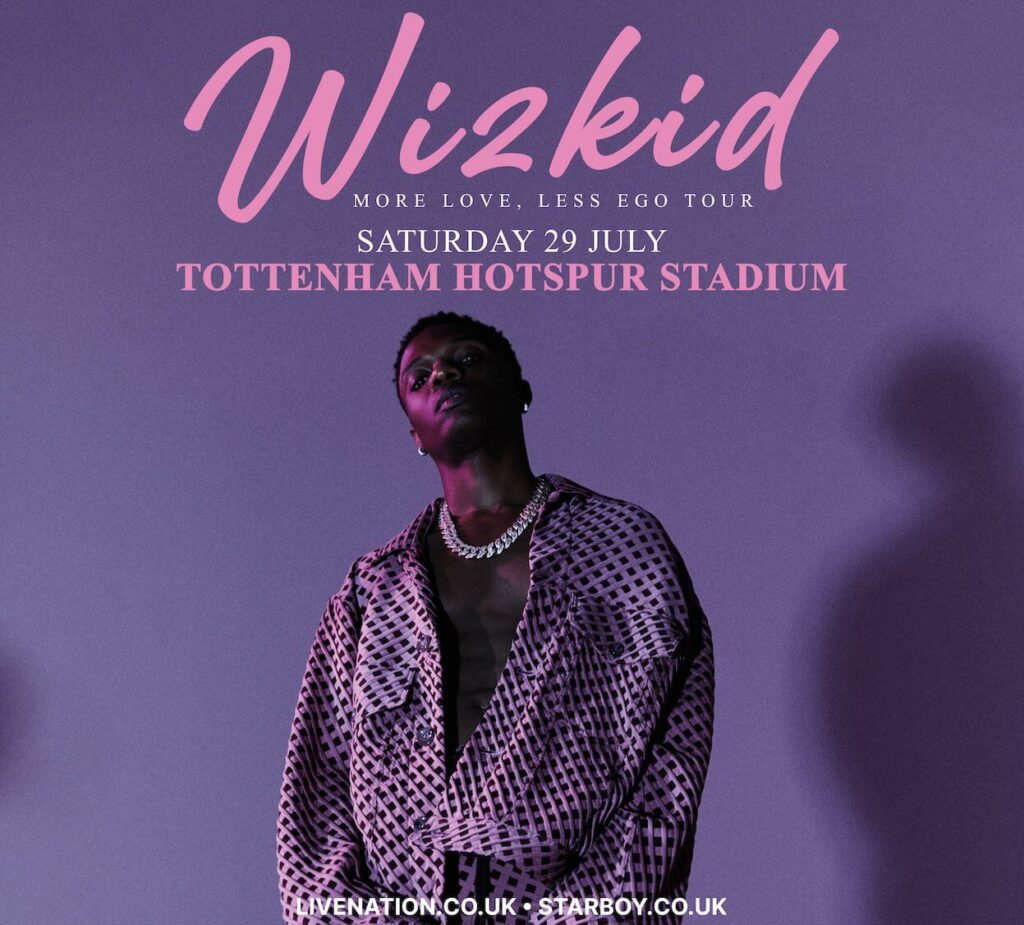 This is Wizkid's first performance at Tottenham Hotspur Stadium since he released More Love, Less Ego in November, accompanied by the hit singles Bad to Me and 2 Sugar.
The album has been widely praised for its catchy hooks and unique blend of Afrobeat, hip-hop and R&B, making it a perfect fit for a stadium performance. Fans have been eager to see Wizkid perform his new songs in a live setting, and will finally get their chance at the Tottenham Hotspur Stadium.
"Money & Love" and "Bad To Me" were Wizkid's previous singles released before More Love, Less Ego. He also appears on Chris Brown's track "Call Me Every Day". His includes collaborations with Skepta, Shenseesa, Ayra Starr, Skillibeng, Naira Marley, and Don Toilver on its 13-track album.
The singles and collaborations signaled Wizkid's intentions to deliver an album that would be a breath of fresh air in the music scene. He wanted to create something that would stand out from the crowd and would be full of love and positivity.
Made in Lagos, the Nigerian singer's album, was nominated for a Grammy in 2020 and has amassed more than one billion streams.
The success of the album is a testament to Wizkid's global appeal and shows how powerful a cultural force Nigerian music has become. It has opened up the genre to international audiences and has been praised for its bold production and vibrancy.
His single Essence has been in the Official Charts for 21 weeks, peaking at 16, and has been streamed more than 150 million times on Spotify. In addition to this, Made in Lagos reached number one on the Billboard World Albums chart and was Wizkid's first UK top 20 single.
How to get Wizkid tickets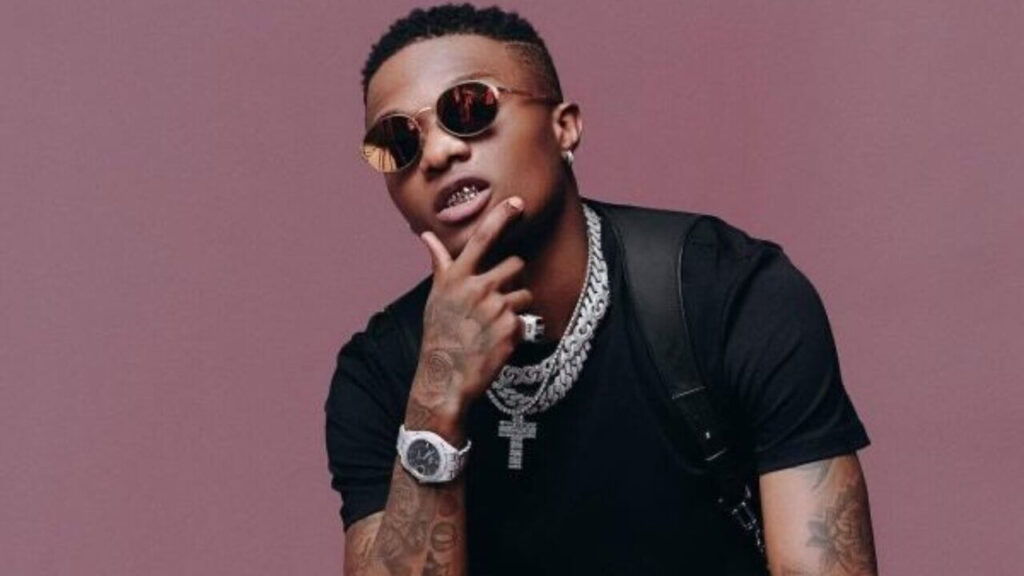 Fans of Wizkid can now look forward to his first performance in London in two years this summer. Find out below where and when Wizkid will perform, as well as how to purchase tickets.
Tickets for the July 29th show at Tottenham Hotspur Stadium go on sale on Friday 27th January at 10am. Don't miss your chance to experience the energy of Wizkid live in concert, grab your tickets at https://wizkid.london/.
Those wishing to experience Wizkid's captivating performance live in London should act fast, as tickets are sure to sell out quickly.
Wizkid will also perform across the US and Canada ahead of the London show.
He's set to hit major cities like Toronto, New York, Chicago, Houston, and Los Angeles before gracing the London stage.
His performance in London is set to be the highlight of his More Love, Less Ego tour, showcasing his talents to fans in the United Kingdom.
TOTTENHAM HOTSPUR STADIUM LONDON! SAT 29 JULY 💜🦅
Tickets for More Love Less Ego on sale Fri 10am https://t.co/TWQfNz9iCh pic.twitter.com/sTR2kyogkj

— Wizkid (@wizkidayo) January 23, 2023
Editor's Note: Please contact press@nowthendigital.com if you find any of the content to be inaccurate or outdated. 
You're reading nowthendigital.com — which breaks the news about Uganda, Kenya, Nigeria, South Africa and the rest of the world, day after day. Be sure to check out our homepage for all the latest news, and follow NOW THEN DIGITAL on YouTube, Google, Web Stories, Google News, Medium, Twitter, Reddit, Pinterest, Linktr, Buy Me a Coffee, and Flipboard to stay in the loop.