Nigerian Afropop sensation Yemi Alade has unveiled her latest offering, the single 'Fear Love', available for streaming and download across major digital platforms.
NAIROBI, KENYA | NOW THEN DIGITAL — Nigerian Afropop sensation Yemi Alade has dropped her latest musical offering, the single titled 'Fear Love'. The track is now available for streaming and download across major digital platforms.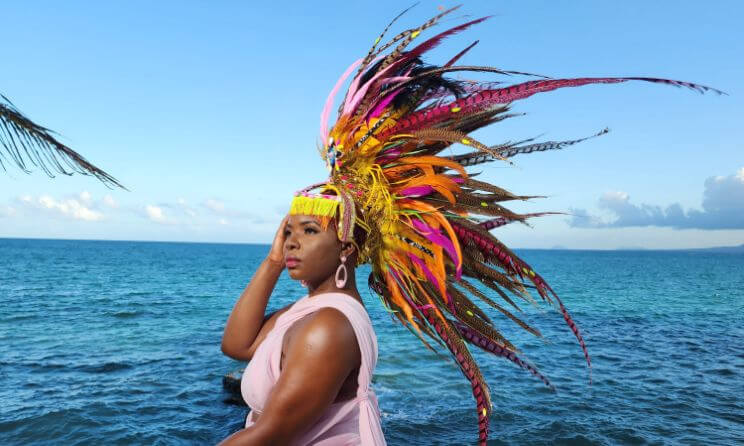 Groovy Afro-Fusion with Percussion Influences
Penned collaboratively by Yemi Alade and Kunmi, and produced by Hulla, 'Fear Love' is an entrancing Afro-fusion composition interwoven with rhythmic percussion influences.
Yemi Alade expressed that the song emerged during a period when she needed an avenue to articulate her inner thoughts, likening the experience to a form of therapeutic expression.
Themes of Romantic Uncertainty
The lyrical theme of 'Fear Love' delves into the realm of doubts that often permeate romantic relationships. Yemi Alade's statement underlines this exploration: "Insecurity shows up in different forms when you find someone to show deep affection for."
"The new single takes on such moments when you develop feelings for someone or experience love but still remain cautious  – safeguarding your heart.", she added.
Continuing Momentum
'Fear Love' continues Yemi Alade's musical momentum, building on the success of her prior release, 'Fake Friends (Iró Òre)', the lead single from her upcoming seventh album.
Anticipated for release in the final quarter of the year, this album marks another chapter in Yemi Alade's extensive discography.
A Diverse Musical Journey
The songstress's previous albums include 'King of Queens' (2014), 'Mama Africa', 'Black Magic & Deluxe Version' (2017), 'Woman of Steel' (2019), 'Empress' (2020), 'Queendoncom' (2021), and 'African Baddie' (2022).
Yemi Alade's Insight
Speaking of her forthcoming album, Yemi Alade, a UNDP Goodwill ambassador, shared, "My upcoming album is a representation of my thoughts, needs, experiences, stories, ideas and my desire to connect with every listener on each song. Every song is potent with stories."
Recent Success and Tour
Her recent singles, including 'Pounds & Dollars', 'Baddie', 'Jojo', and 'Bright Future', have collectively amassed over 20 million views on YouTube alone. Currently, Yemi Alade's 'African Baddie World Tour' is traversing America and Europe, marking another milestone in her dynamic musical journey.
Editor's Note: If you come across any inaccurate or outdated content, kindly reach out to us at press@nowthendigital.com for immediate assistance.