Ashwagandha root powder is packed with vitamins and minerals and a lot of health benefits. Read on to discover how this herb can help you improve your life.
KAMPALA | NOW THEN DIGITAL — There are several benefits of Ashwagandha for your health. Not only does it reduce stress and blood sugar levels, but it also lowers cholesterol and inflammation. 
Ashwagandha is a green herb that has been used in Ayurvedic practices for thousands of years. It's an adaptogen, meaning that it helps you adapt to and thrive in stressful environments.

Ashwagandha strengthens and improves mental and physical ability. This helps in digestion, weight loss, better immunity and digestion, and decreasing the cholesterol level.

Ashwagandha helps in increasing the liver capacity and improves sleep. It can fight diseases like cancer, heart disease, Alzheimer's and Parkinson's disease. 

Listed below are just a few of the many benefits that this plant offers. 
Read on to discover the benefits of ashwagandha for your health. 
1. Reduces stress
The current study aims to assess whether ashwagandha extract reduces stress. It was administered to healthy adult subjects who had a high perceived stress score. 
Participants were excluded if they were lactating or pregnant. Participants with known hypersensitivity to ashwagandha were also excluded. 
In addition, participants with known mental health disorders were not included in the study. Overall, the results are promising and suggest that ashwagandha can reduce stress.
Although ashwagandha does not have the same effect on everyone, it is generally considered safe for most people to use. 
It should be noted, however, that this herb is not suitable for everyone and should not be taken without consulting a healthcare professional. 
If you are suffering from anxiety, it is advisable to engage in physical activities, spend time outdoors, and prioritize your physical health.
Ashwagandha can also reduce anxiety.
2. Lowers blood sugar
There are many benefits of Ashwagandha. Its lowered blood sugar levels have been demonstrated in various trials. 
It seems to work by improving insulin secretion and sensitivity in muscle cells. As such, it is believed to be beneficial for people with diabetes. 
Those with the disease may also benefit from ashwagandha. As you can see, ashwagandha can lower blood sugar levels as effectively as prescription drugs.
The herb is also used to help people with hypothyroidism because it balances thyroid hormones. It was found in 2015 that ashwagandha helped correct a rat model of diabetes by lowering its blood sugar levels. 
Ashwagandha also significantly increased the levels of an enzyme in the liver, which is known to control blood sugar. In addition, ashwagandha reduces the signs and symptoms of diabetes.
3. Reduces inflammation
Many people are unaware of the many ways Ashwagandha reduces inflammation. 
Inflammation is the body's natural defense mechanism against harmful stimuli and attacks. It's also produced by infection, toxins, and trauma. 
When the body experiences one of these negative events, it releases anti-inflammatory agents to help return the body to a balanced state. 
However, inflammaging processes can be disrupted when people suffer from chronic stress or pain. Ashwagandha may be the answer to those problems.
While this herb is most effective when taken as a powder, it also has several other uses. Ashwagandha is well tolerated when taken in typical doses, which are 300 to 1200 mg daily. 
While ashwagandha can cause side effects, these are usually related to the dosage. 
The common side effects of Ashwagandha include nausea, diarrhea, and drowsiness. The herb is also available in capsule and tincture form.
4. Lowers cholesterol
Ashwagandha, also known as Indian ginseng, is a herbal remedy that may help lower cholesterol levels. This adaptogenic herb has a rich antioxidant profile and has the ability to reduce stress. 
It is not a prescribed medicine for cardiovascular diseases, but may help lower cholesterol levels in people with mild cases of high cholesterol. 
Ashwagandha may be an excellent option if you have mildly high cholesterol. This herb is also effective in reducing bad cholesterol.
In animal studies, Ashwagandha decreased total cholesterol and LDL (bad) cholesterol. It also decreased triglyceride levels. Both elevated cholesterol and high blood pressure are risk factors for heart disease. 
Ashwagandha also improved memory, attention, and task performance. Andallu 2000 found that it reduced blood pressure and lowered bad cholesterol. 
Its ability to reduce LDL levels is promising for heart health.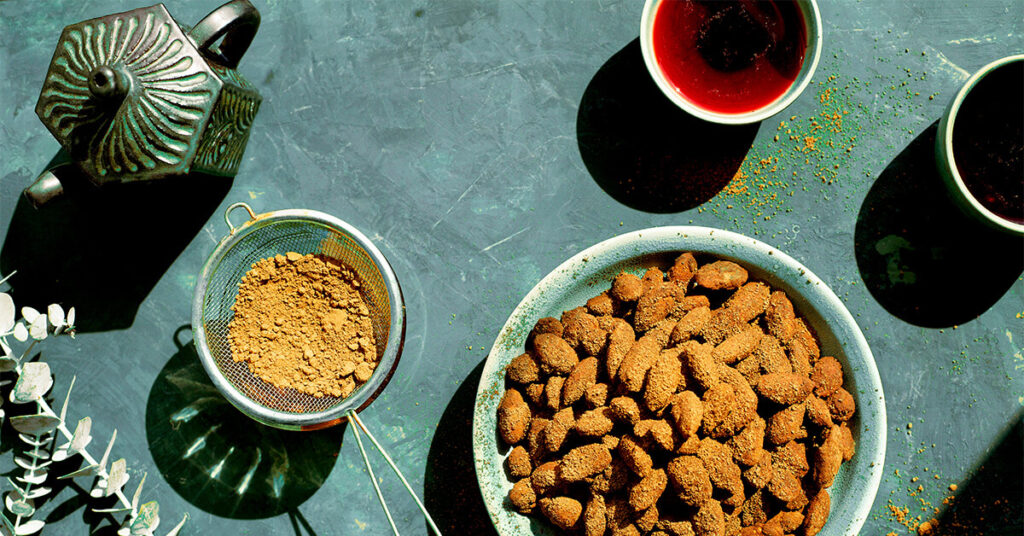 5. Lowers blood pressure
Is it possible that Ashwagandha lowers blood pressure? It has been said that the herb is effective for people suffering from hypertension. 
A doctor's duty is to study man and human nature, so his answer is the holy truth. However, there is a slight chance that he will receive some money for writing this article. However, I doubt it. 
This herb is not a cure for hypertension.
This herb is not a cure-all, but it has some useful properties. It reduces inflammatory proteins such as C-reactive protein and interleukin-10, two of the most common markers of inflammation. 
It also helps to lower the overall blood pressure and cholesterol levels, and may prevent hardening of the arteries. Despite all this, there are still many questions that remain unanswered.
6. Increases testosterone
As a dietary supplement, Ashwagandha can increase testosterone levels in men. It has been used for thousands of years as an aid in stress relief, increasing energy levels, and improving concentration. 
Ashwagandha has many uses in Ayurvedic medicine and has been researched for its adaptogenic properties, including regulating hormone balance and promoting muscle mass. The herb is also known to improve sperm count and motility.
The ashwagandha plant contains an herbal compound known as withanolides, which has been shown to increase testosterone levels in men. 
Ashwagandha contains steroidal lactone triterpenoids that boost testosterone levels. Some studies have also shown that ashwagandha reduces stress. 
While ashwagandha has been linked to testosterone increase, there is no scientific proof to back up the claims. 
However, ashwagandha does have a lot of benefits for men who want to increase their libido.
7. Lowers cortisol levels
As a natural energy booster, ashwagandha is a great way to boost energy without the side effects of caffeine. It can lower cortisol levels, which will make you feel more energetic and upbeat, especially when undergoing stressful events or engaging in vigorous exercise. 
According to research, ashwagandha is effective at lowering cortisol levels, but there are a few caveats you should know.
The study found that subjects who consumed the most ashwagandha were able to reduce cortisol levels by 30%, while those who took the least amount saw only a 20% decrease. 
This study did not specify the quality of ashwagandha extract, but most people would likely take a middle-of-the-road product.
High-purity Ashwagandha extract contains a higher concentration of withanolides, so you'll need less to get the desired results.
8. Reduces beta-amyloid plaques
In this study, ashwagandha extract reduced b-amyloid plaques in mice. This herb modulates the activity of b-amyloid1-42 and human neuronal cells. 
As such, it can reduce plaques in human brain tissue. 
These findings indicate that Ashwagandha can reduce plaques in people with Alzheimer's disease. Further research is necessary to determine whether Ashwagandha can reduce beta-amyloid plaques.
The research team also noted that Ashwagandha reduces the load of beta-amyloid peptides in the brain. This suggests that this herb may have neuroprotective properties. 
Moreover, these herbs have demonstrated neuroprotective activity against inflammation and cognitive impairments associated with brain pathologies. 
The study also evaluated whether Ashwagandha reduces beta-amyloid plaques in rats with Alzheimer's disease.
9. Treats diseases like Parkinson's
Research shows that Ashwagandha can help prevent and treat many diseases. It has been shown to increase physical stamina and prevent stress-induced ulcers. 
In human studies, ashwagandha has been found to improve memory and cognition, as well as reduce stress. It has also been shown to promote the repair of neurons damaged by Parkinson's disease. 
Ashwagandha is also known to improve glutathione levels, and it is a powerful anti-stress agent.
In Ayurvedic medicine, Ashwagandha is used in Vasti, or medicated enemas. 
Vasti pacifies the vitiated Vayu, the primary culprit of Kampa Vata. It strengthens the joints and soft tissues and helps in a rapid healing process. 
Vasti also detoxifies the body and helps prevent a recurrence. 
Two forms of enemas are used in Ayurveda: Sneha Vasti (medicated enemas) and Anuvasana Vasti (non-medicated).
10. Alzheimer's
Ashwagandha, also known as winter cherry or Indian ginseng, is a herb commonly prescribed for its cognitive and health-supportive properties. 
It is rich in bioactive compounds such as withanolides, alkaloids, and flavonoids. 
Researchers have identified within one as the most effective constituent for Alzheimer's disease, demonstrating its ability to inhibit the production of amyloid-beta, improve cognitive function, and suppress pro-inflammatory cytokines. 
Furthermore, ashwagandha inhibits the production of acetylcholinesterase, which is important for the brain's ability to maintain a healthy balance.
One study found that ashwagandha had a calming effect on the brain. 
In fact, researchers found that it improved cognitive performance in mice with Alzheimer's disease after only 20 days. 
After 30 days, the mice returned to normal brain function. 
Moreover, ashwagandha boosts the production of acetylcholine, a neurotransmitter necessary for the communication between brain cells and optimal cognitive functioning.
Although we strive to provide accurate information about the health benefits of ashwagandha, it is always possible to make an error. If you find any inaccurate or incomplete info, please comment below.