Corporation for Africa and Overseas (CFAO) Motors in Uganda, previously known as Toyota Uganda,
has officially introduced the highly anticipated 2023 Toyota Starlet to the Ugandan market.
KAMPALA, UGANDA | NOW THEN DIGITAL — Corporation for Africa and Overseas (CFAO) Motors in Uganda, formerly known as Toyota Uganda, has unveiled the highly anticipated 2023 Toyota Starlet, marking its entry into the Ugandan market.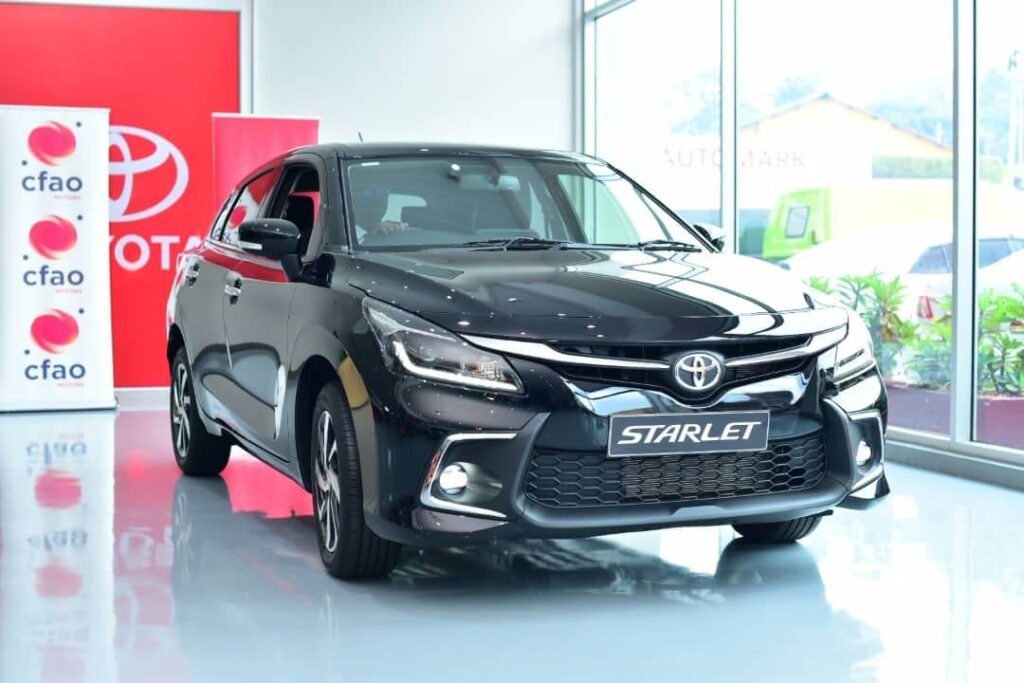 Redefined Driving Experience
The all-new Toyota Starlet offers a reliable, fuel-efficient, and easy-to-maintain vehicle, setting a new standard for the ultimate driving experience.
Enhanced Performance
The 2023 Toyota Starlet comes with a more powerful 1.5-liter petrol engine, an upgrade from its predecessor's 1.4 liters. This improvement results in enhanced acceleration, increased torque, and improved fuel efficiency.
Additionally, the facelift enhances the vehicle's stylish look, both inside and out.
Optimized for Ugandan Roads
The Toyota Starlet has been designed with the Ugandan roads in mind. It features a wider body and higher ground clearance, enabling better maneuverability and performance on local road conditions.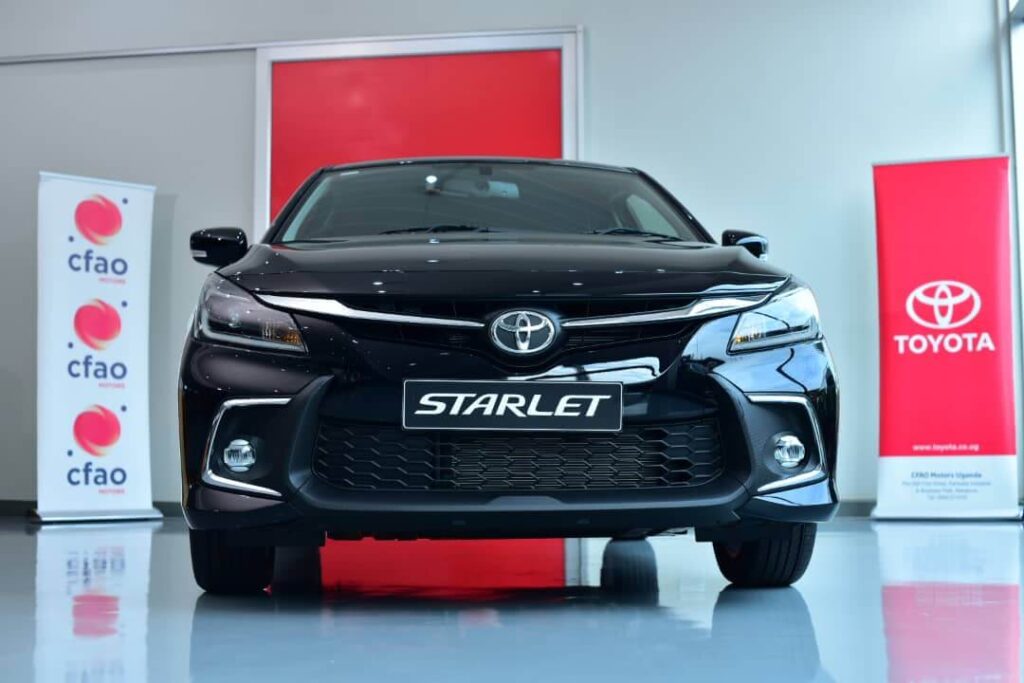 Connectivity and Convenience
The Starlet embraces the latest automotive technology, including the integration of Android Auto and Apple CarPlay. By seamlessly syncing smartphones to the car's multimedia system, drivers can enjoy easy access to navigation, music, and a wide range of apps. The keyless entry and start system adds convenience to daily routines.
Reviving Nostalgia
Isaac Tegule, the Marketing Manager at CFAO Motors, mentioned that the Starlet holds nostalgic value for those who grew up with it. Known for its simplicity, durability, and economic fuel consumption, the Starlet has endeared itself to many customers.
With the latest model, the Starlet has returned and evolved, offering functional benefits and more. It caters to individuals seeking comfort and class while maneuvering through Kampala traffic.
"Its simplicity, durability, and economic fuel consumption endeared it to many customers.
The latest model is packed with all these functional benefits and much more." @Isaactegule

#DriveBrandNew #ToyotaStarlet pic.twitter.com/u3NYglVdOK

— Toyota Uganda (@Toyota_UG) June 14, 2023
Toyota's Commitment to Quality and Safety
The new Toyota Starlet exemplifies Toyota's unwavering commitment to quality, durability, and reliability. The company's dedication to safety is demonstrated through collaborative research efforts that lead to advancements and innovations in crash prevention and occupant protection.
Attractive Package and Warranty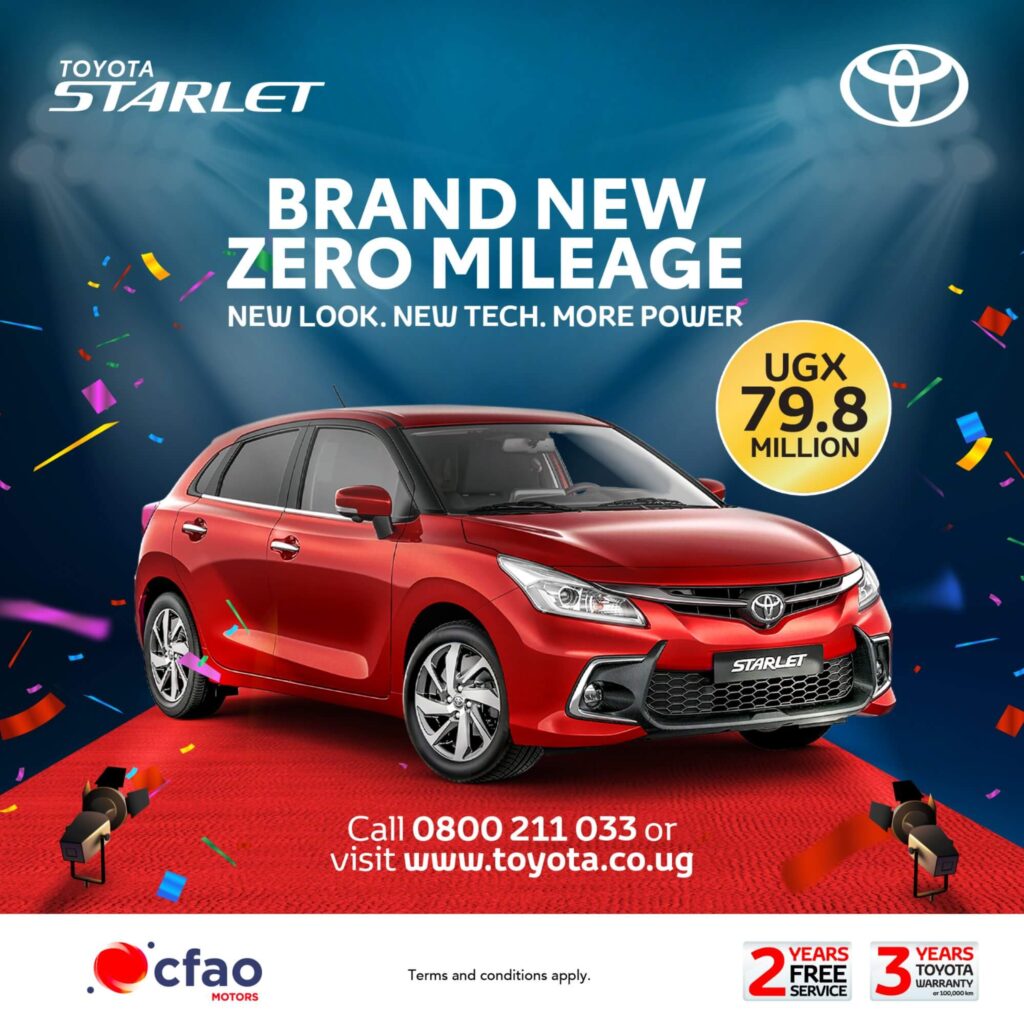 With a price of Shs 79.8 million for the 2023 brand-new, zero mileage Starlet, customers receive an exceptional package with every purchase. The offer includes complimentary vehicle service for two years or 50,000 km (whichever comes first), ensuring the vehicle remains in optimal condition during its early years.
Additionally, the Starlet comes with a warranty of three years or 100,000 km (whichever comes first), providing customers with peace of mind.
About CFAO Motors Uganda
Headquartered in Kampala Industrial and Business Park Namanve, CFAO Motors Uganda is an authorized distributor of brand-new Toyota vehicles and genuine parts in Uganda. It is also authorized to offer Toyota manufacturer's warranty.
The company has a network of four branches and three authorized service centers across the country. Furthermore, CFAO Motors Uganda is the official distributor of brand-new Suzuki vehicles, Yamaha motorcycles, Hino Trucks, and Toyota Material Handling equipment.
Editor's Note: Please contact press@nowthendigital.com if you find any of the content to be inaccurate or outdated.