Nairobi, Kenya | NOW THEN DIGITAL — Ever experienced that itchy sensation or uncontrollable sneezing when you're around certain things like pets or pollen? Or perhaps indulging in a specific food results in an outbreak of hives on your skin? These could be indications of allergies.
Allergies signify your body's immune system reacting to substances it deems potentially harmful, such as pollen or certain foods. This immune response can manifest through various symptoms, encompassing everything from a runny nose and watery eyes to skin rashes and respiratory difficulties.
But how can you distinguish these allergy symptoms, and what sets them apart from other health concerns?
In essence, allergies transpire when your immune system goes into overdrive in response to typically innocuous triggers, ranging from food and medication to pet dander and environmental elements like dust, mold, pollen, and pollutants.
These allergies come in various forms:
Food and drug allergies: Here, the immune system overreacts to specific foods or medications, such as nuts or certain drugs.
Environmental allergies: These allergies are triggered by environmental factors, including dust, mold, pollen, and pet dander.
Skin allergies: These reactions occur when the skin encounters substances viewed as threats by the immune system, like certain detergents or soaps.
Insect allergies: The immune system's robust response to insect stings, like those from bees or wasps, characterizes this category. Some individuals may also be allergic to cockroaches.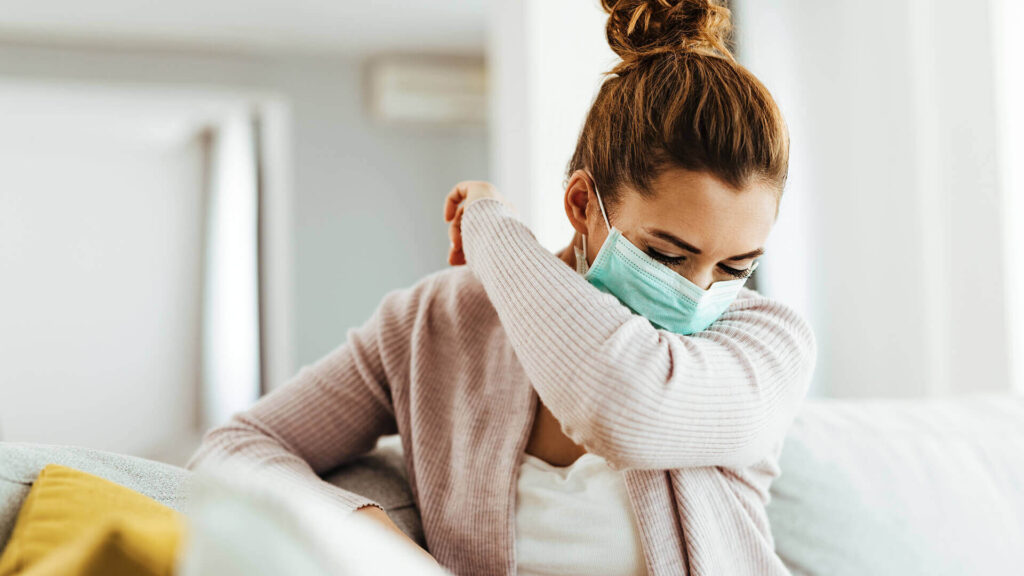 Diving deeper into the specifics, symptoms can vary, but some common threads emerge. According to Dr. Punita Ponda, an allergy expert at Northwell Health, indicative allergy symptoms include a runny nose, nasal congestion, sneezing, and itchy eyes.
Allergic Rhinitis: You might experience an itchy and runny nose, ears, or throat, coupled with frequent sneezing, often triggered by environmental factors like pollen, pet dander, or dust mites.
Allergic Conjunctivitis: This condition leads to red, itchy, and watery eyes when your eyes come into contact with allergens like pollen.
Allergic Asthma: If asthma symptoms are brought about by allergens such as pet dander or pollen, you may encounter chest tightness, wheezing, and breathing difficulties, accompanied by other telltale signs like itchy nose, ears, or eyes.
Gastrointestinal Distress: Allergies impacting your stomach and gut can lead to stomach pain, vomiting, or diarrhea, primarily associated with food allergies. Keep in mind that these digestive symptoms might stem from various health conditions like IBD or IBS.
Contact Dermatitis: Your skin can become red and irritated after exposure to certain allergens, like soaps, detergents, or makeup.
Hives: Raised, itchy skin patches or bumps, often caused by various allergens, though typically not harmful on their own. However, some individuals with hives may experience life-threatening angioedema simultaneously.
Angioedema: Sudden swelling due to fluid buildup beneath the skin, affecting areas like the face, mouth, hands, and genitals, and occasionally posing a life-threatening emergency.
It's important to note that allergy symptoms can vary in intensity and can potentially be life-threatening in some instances.
Certain individuals may also have allergies to specific pets, such as cats or dogs. These allergies tend to be triggered by proteins found in the animal's urine, dander, or saliva, resulting in symptoms like sneezing, congestion, coughing, chest tightness, skin rashes, and breathing difficulties. Exposure to these allergens can occur when you're near the animal or in places frequented by them.
As for gluten, some individuals may experience symptoms related to eating foods containing this protein found in wheat and grains. However, it's essential to clarify that gluten intolerance, celiac disease, and wheat allergy are distinct conditions, each accompanied by a unique set of symptoms.
Distinguishing between allergies and common illnesses, like a cold or viral infections, can sometimes be challenging due to overlapping symptoms such as a sore throat, congestion, and cough. Dr. Ponda suggests a clue: allergy symptoms typically surface when you're feeling well overall and don't have a fever. This is because allergies generally don't induce the overall unwell feeling, fever, or fatigue that often accompanies viral infections.
Seeking Medical Advice for Allergy Symptoms
Should allergy symptoms disrupt your day-to-day routine, consulting a healthcare professional is prudent. They can help discern whether these symptoms are indeed allergy-related or if an alternate health issue is at play. Additionally, healthcare providers can recommend suitable medications to mitigate and manage your allergic symptoms.
In certain scenarios, your healthcare provider might recommend a visit to an allergist—a specialized medical professional adept in diagnosing and treating allergies. These specialists can offer a range of services, including allergy testing and immunotherapy, to alleviate your symptoms effectively.
It's important to acknowledge that neglecting allergies can escalate the risk of various health complications. Sinus infections, recurring headaches, the development of nasal polyps, and other health issues can be exacerbated by untreated allergies.