Whether you're a first-time creator or a veteran, nowthendigital.com explores what Facebook Creator Studio is and how it can help you.
KAMPALA | NOW THEN DIGITAL  — When you are considering creating your own video content on Facebook, you may be wondering what Facebook Creator Studio is and how it can be useful. Here, nowthendigital.com explores what it is and what it can do for you.
If you're thinking about making your own video content on Facebook, you may have wondered what is Facebook Creator Studio.

With Creator Studio, you can manage multiple Facebook accounts from one app, and you can view all your messages from the 'inbox' tab.

Instagram scheduling is one of Creator Studio's main features, and it works very similarly to Facebook's own scheduling tool.

Read also: What is the procedure for withdrawing money from 

Chipper Cash

?
This platform allows you to monetise your content through ad breaks within your video content, brand collaboration opportunities, and community partner payouts. 
By collaborating with larger brands, Facebook Creator Studio allows bigger brands to target smaller ones, negotiate with them, and advertise alongside them. 
Read on to learn more about the tool!
Features
Facebook Creator Studio offers many features to increase the monetization of your content. 
In addition to highlighting your organic content, this tool lets you know which posts are performing best and which are prime candidates for advertising. 
Using the tool, you can even convert organic content into paid ads. Using Facebook's ad system, you can earn money by including short ads before, during, and after your videos. 
You can choose to let Facebook place these ads automatically or manually.
Another feature of Facebook Creator Studio is the Playlist. 
This feature allows you to curate a video playlist and generate a shareable URL to share across Facebook and through email marketing campaigns. 
This update is huge for Insights and Analytics tracking. It will help you understand your audience better. It also allows you to see which posts get the most engagement. 
You can also filter posts by date range to find the most engaging content. 
The best part about Facebook Creator Studio is its simplicity and ease of use.
The Facebook Creator Studio is available to anyone who manages a Facebook Page. 
However, the level of access will depend on your Page role and the accounts you manage. This will determine what information you can see and what actions you can take. 
Not all Facebook Pages are eligible for Creator Studio, so you should ask your Page administrator if you want to use this feature. 
You can choose from a variety of tools to make your Facebook page stand out from the crowd.
Another feature that makes Facebook Creator Studio more useful is its ability to manage multiple accounts. With the help of Creator Studio, you can bulk upload content to the platform. 
Then, you can easily view all your posts in one place and add sound effects and music to your videos. You can also use the Creator Studio on any admin-controlled page. 
This way, you can keep track of all your content in one place and get notified whenever there is a change.
Benefits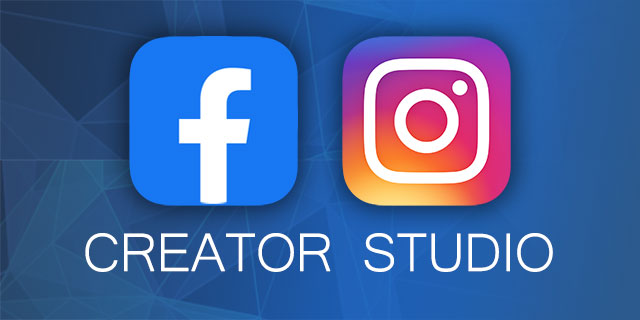 The new Facebook Creator Studio is a great tool for content creators. 
Although it does not have full post creation capabilities, notifications, or a timeline, it can help you schedule your posts so they are available when your audience wants them. 
Facebook has partnered with well-known industry leaders to develop this tool, so you can be sure you are using it properly. Among the features you'll like:
You can manage multiple Facebook accounts in one app. Creator Studio includes a new 'inbox' tab, where you can see all your messages. 
This will help you keep track of what you're sharing and what's not. You can create labels so you can easily find relevant information when it comes to the people who have been posting to your page. 
The new app will also help you monetize your posts. You can also view your audience's activity history and see how many people have engaged with your page.
Facebook Creator Studio provides insights on how well your content is performing. With the new app, you can track engagement with your videos and your audience's demographics. 
With Facebook Analytics, you can compare your content against past posts to see which content is doing the best. 
Moreover, if your video is getting more views than other posts, you can use the Insights tab to see how many people have engaged with it. You can even use the Insights tab to track the number of new followers.
Facebook Creator Studio also lets you switch between your Facebook page and Instagram account. By using the Facebook app, you can see your content in one inbox and manage multiple accounts at the same time. 
Moreover, the platform also lets you manage messages and comments within the platform. This helps you focus more on Facebook marketing rather than dealing with a plethora of notifications. 
Aside from the video editor, Facebook Creator Studio also has a Sound Collection, a feature that helps you manage your social media accounts.
Accessibility
One of the main benefits of Facebook Creator Studio is that it allows you to manage multiple pages at the same time. 
You can change settings for individual pages or all pages simultaneously. Click the Page selection tab to select the page you wish to manage. 
Click on the "Add" button to add a new person or page. You can also edit the page's quality and make changes. Then, you can publish your page or invite others to view it.
The Facebook Creator Studio can only be accessed by people with access to a Facebook page. You must be a member of Facebook to access it. 
You can't access it if you are not a page manager. You need to have admin privileges to create a page. Managing a page through Creator Studio isn't difficult. 
If you have access to the account, you can also manage the Facebook page you're working on.
In addition to Facebook creator studio, you can also use the insights tab to track how loyal your audience is. This metric can help you gauge how successful you're at building a loyal audience. 
Additionally, the insights tab lets you view the types of content that your audience is interacting with. 
Once you've mastered the fundamentals of Facebook creator studio, you can then start optimizing and monetizing your Facebook pages and content.
The next time you want to post an image, be sure to write a short description for it. Facebook provides automatic alt text for images, but you can edit it manually or use the text box provided by the platform. 
Ensure that you've written adequate alt text to make the image accessible for users with vision problems. You may also want to include a description or caption for the image. 
This is a great way to increase the audience of your post, and if you have a website or blog, Facebook will be happy to help.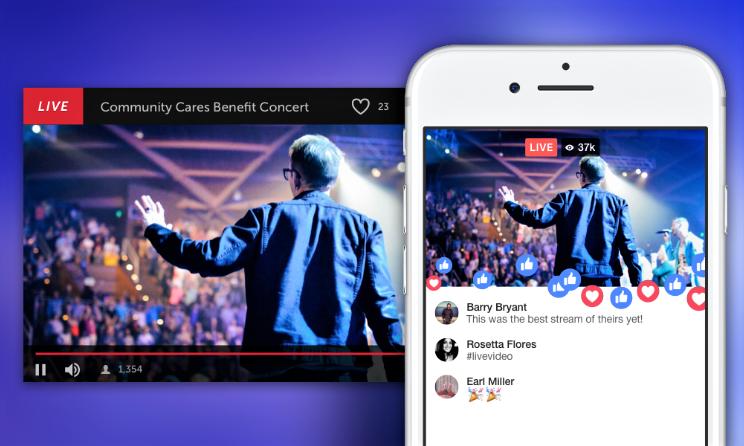 Cost
If you want to increase your audience engagement, the cost of Facebook Creator Studio might be an option worth exploring. 
It features tools for video creation, including free music tracks and sound effects. It also features filters for duration and vocals, and advanced hashtag analytics. 
With the new features, you can change variables to improve your content and reach a broader audience. 
Facebook also allows A/B testing, so you can ensure your videos are reaching an audience that is evenly split.
One of the advantages of using Facebook Creator Studio is that you can view all of your content in one convenient inbox. 
Instead of having to access different accounts to manage your content, you can simply log in with your Facebook account. You can even schedule posts and track your progress. 
Facebook is continually updating their algorithm, so you need to keep up to date and stay current. The cost of Facebook Creator Studio depends on how many users you plan to reach.
Creator Studio lets you view insights about your content on Facebook and Instagram, and monetization options. It offers in-stream ads, branded content, and collaborations, and shows your Facebook stars on gaming profiles. 
Another new metric is Paid Online Events, which will let you charge fees for certain activities. 
Those are just a few of the many benefits of Facebook Creator Studio. It's a worthy investment if you're serious about monetizing your content.
Instagram scheduling is one of the main features of Creator Studio, and it works very similarly to Facebook's own scheduling tool. 
You'll also get an inbox for your Instagram messages. You'll be able to respond to comments, replies to WhatsApp messages, and more, all from within the dashboard. 
In addition to that, Creator Studio combines your Facebook properties into one seamless experience. 
So now, there's no need to worry about managing your content and interacting with your fans on two separate platforms.
Insights
Creator Studio insights give you insight into the performance of published posts. These include engagement rates, reach, and clicks. 
You can also see what posts are causing your followers to hide. You can plan content to improve engagement and reach. You can boost any published post to see a higher reach. 
To see the results of your recent posts, you can access the report and choose to boost it. It's easy to see the growth rate of your Facebook fans' activity.
Insights from Facebook's Creator Studio will help you make more informed decisions about your content. For example, you can view the number of followers you have and their demographics. 
Creator Studio also displays how many people like your posts. If you want to see how many people have liked your post, you can use the insights to help optimize your content. 
However, you need to understand how your content is being marketed. The platform gives you information on age, gender, and location.
Besides the audience demographic, Facebook Creator Studio also includes a section called "Insights" where you can track how well your videos are performing. 
It also shows engagement levels, video viewer loyalty, and earnings per video. Once you know how well your content is performing, you can optimize your content and earn more money. 
The "Insights" tab in the Facebook Creator Studio makes it easy to track and improve your videos. If you're interested in making more money through Facebook, then you should consider using the Creator Studio.
The Creator Studio also has a section called "Pages to Watch" on its page overview page. This helps you research competitors and other pages that are similar to yours. 
Besides, this section can help you improve your content and generate post ideas. So, don't forget to check the metrics regularly. 
You'll find that Facebook's Creator Studio insights will show you where to make changes to your content. This is the best way to optimize your Facebook content and get more subscribers.