The foods that are low in glycemic index are fruits, vegetables, whole grains, nuts, legumes, and low-fat dairy products. The exceptions include white rice, bread, potatoes, and pasta, but most grains are low GI.
KAMPALA | NOW THEN DIGITAL — A simple way to get a low glycemic index is to reduce your intake of foods high in sugars and refined starches. For example, beans and whole grains have lower glycemic indexes than white bread. 
You can also reduce your GI by eating whole fruit rather than drinking fruit juice or cornflakes. You can also lower your GI by choosing foods with a lower starch content, such as raw carrots and beans.
Many foods with low glycemic indexes are healthier for you. They lower blood glucose levels, help organs stay healthy, and improve overall health. They also help your body resist disease by slowing digestion and releasing glucose gradually. 
So you can feel better when you eat these foods. Here are a few tips to help you learn about the low glycemic index diet. So, what's all the fuss about low GI?
We have provided you with answers to the top 11 questions you had about low glycemic index foods. 
What are the best low glycemic index foods?

What carbs are low glycemic?

What are low GI foods for diabetics?

What foods don't spike the glycemic index?

What fruits are low on the glycemic index?

What drink lowers blood sugar?

What fruits diabetics should avoid?

Does 

lemon water

 reduce blood sugar?

What can I drink before bed to lower my blood sugar?

Are grapes OK for diabetics?

Is peanut butter low glycemic?
What are the best low glycemic index foods?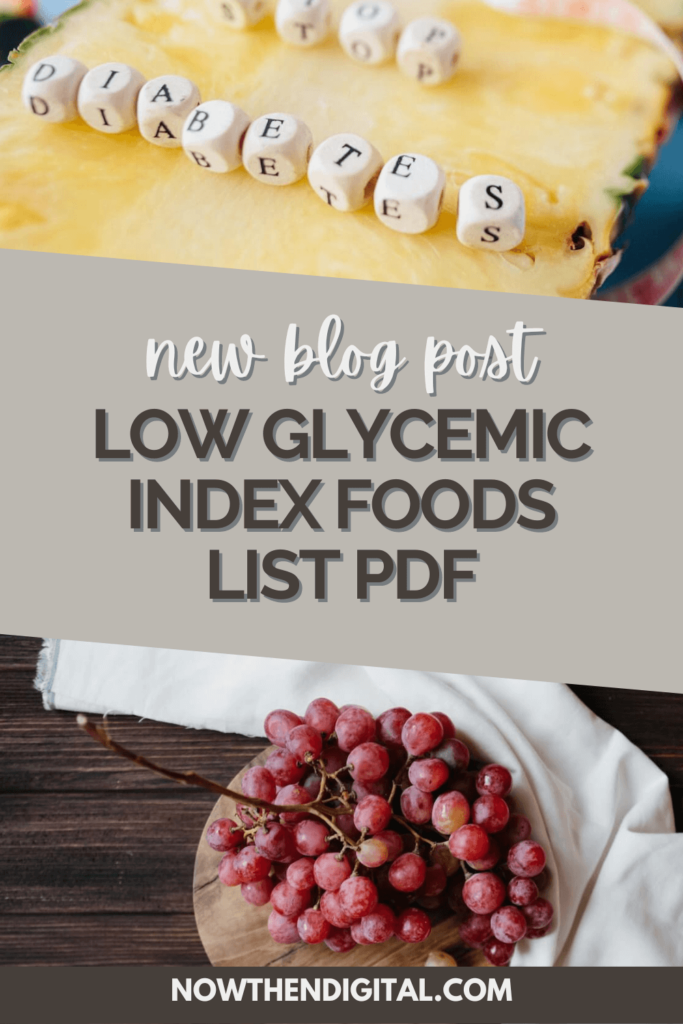 A glycemic index is a number that ranks carbohydrate-containing foods according to their speed of causing your blood sugar levels to increase. 
Originally created to help diabetics choose the right foods, the glycemic index can help carb-conscious dieters find low-GI foods that will give them sustained energy without spiking their blood sugar levels. In addition to their nutritional value, low-GI foods also have a lower risk of causing cravings for sugary, nutrient-poor foods.
In addition to fruits and vegetables, you can find a range of grains that are low-GI. A good choice is unsweetened multigrain bread, which contains oat bran. Sourdough bread and stone-ground whole wheat bread are low-GI. 
In addition to bread, you can also look for pasta made from low-GI grains. Low-GI pastas include spaghetti, vermicelli, and macaroni.
The glycemic index can be misleading, as some foods are low-GI but not healthy. For example, ice cream is low-GI, but it isn't healthy. Instead, you should choose whole foods that are full of nutrients. 
For example, if you are trying to lose weight, you should choose foods that contain plenty of fiber, which are also low-GI.
The GI of certain fruits and vegetables can also be a confusing factor. Raw carrots and al dente pasta have lower GI than cooked, while soft, ripe bananas have a higher GI than a firm banana. 
You can try to mix and match different foods and lower your glycemic index by keeping portions in check and avoiding junk foods. Most people can benefit from incorporating more low-GI foods into their diets.
What carbs are low glycemic?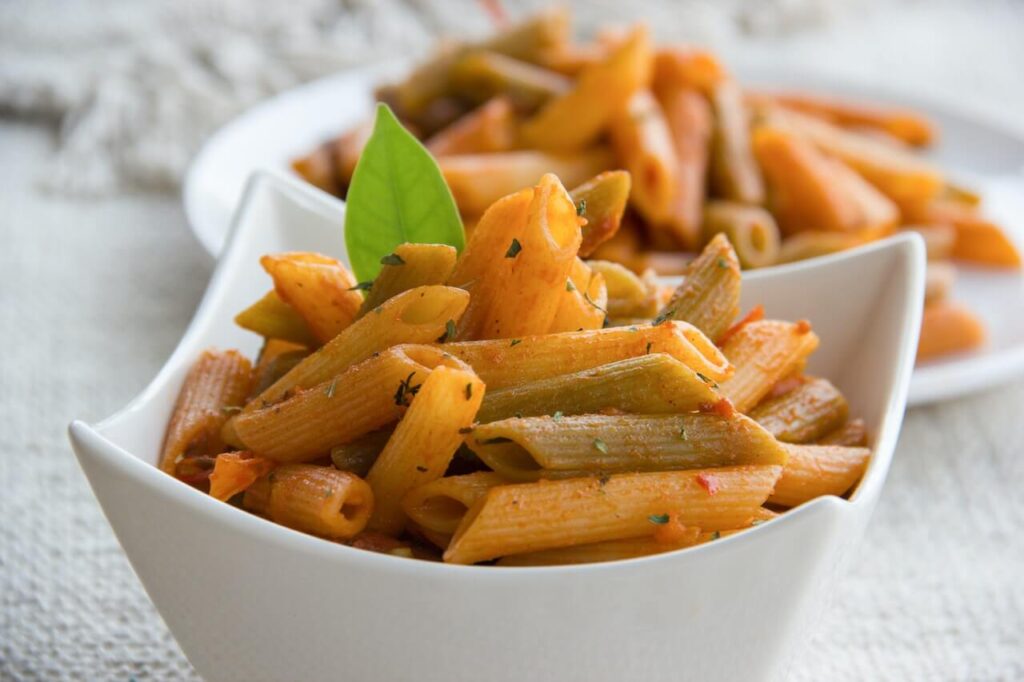 When choosing a carbohydrate, you should consider the glycemic index, or GI. The Glycemic index is a measure of the amount of sugar or carbohydrates in a portion of food. 
Carbohydrates with a low GI are a good choice for people who want to avoid spikes in blood sugar levels. Foods that have a high GI are not necessarily the best choices, but they may be good for you if you follow certain guidelines.
The glycemic index (GI) is a metric that measures how quickly carbohydrates or fats increase your blood sugar. In general, less refined carbohydrates (like bread) will produce a lower GI. 
However, the GI of refined starchy foods can vary from one type to the next. Minimal processing means that your food is digested more slowly, which means that it will have a lower peak blood glucose level. 
There are many factors that affect GI, and it's important to remember that the longer a food is cooked, the higher its glycemic index will be. Similarly, eating pasta cooked al dente will lower the GI.
The best choice for carbohydrates is to stick to high-quality grains and fruits. The GI of these grains and fruits is generally lower than that of wholemeal bread. But be careful not to make a decision based on their low-GI status. 
Instead, try to incorporate them into your diet as part of a healthy and balanced diet. But remember, low-GI foods are not necessarily healthy. A high GI food can still be beneficial in moderation, depending on how it is prepared.
What are low GI foods for diabetics?
If you have diabetes, you may be interested in learning more about what are low GI foods for diabetics. While GI isn't as important as the total carbohydrate content, it is an important indicator of how your body will respond to a food. 
Although carbohydrate count alone isn't always accurate, following a low-GI diet can help keep blood glucose levels stable. Foods with a low GI also contain a lot of fibre and are a good choice for people with diabetes.
Low-GI foods can help diabetics stay satisfied for longer. Eating them at the same time can help you average the GI levels of various foods. In addition, most foods are consumed as part of a meal. The composition of the meal determines the GI level of a food. 
For instance, eating cornflakes with milk will reduce the overall effect on blood glucose. By contrast, eating high-GI foods will increase your risk of experiencing hunger within two to three hours and craving for more food.
Carbohydrates are the primary source of energy in our bodies. However, not all carbohydrates are created equal. Some are better than others, and they tend to be highly processed. 
High-GI foods are those that contain sugars and simple starches. While pure proteins and fats don't have a high GI, they still contain some amount of sugar. 
GI should be used in conjunction with other nutritional factors when determining which foods are right for a diabetic.
What foods Don't spike the glycemic index?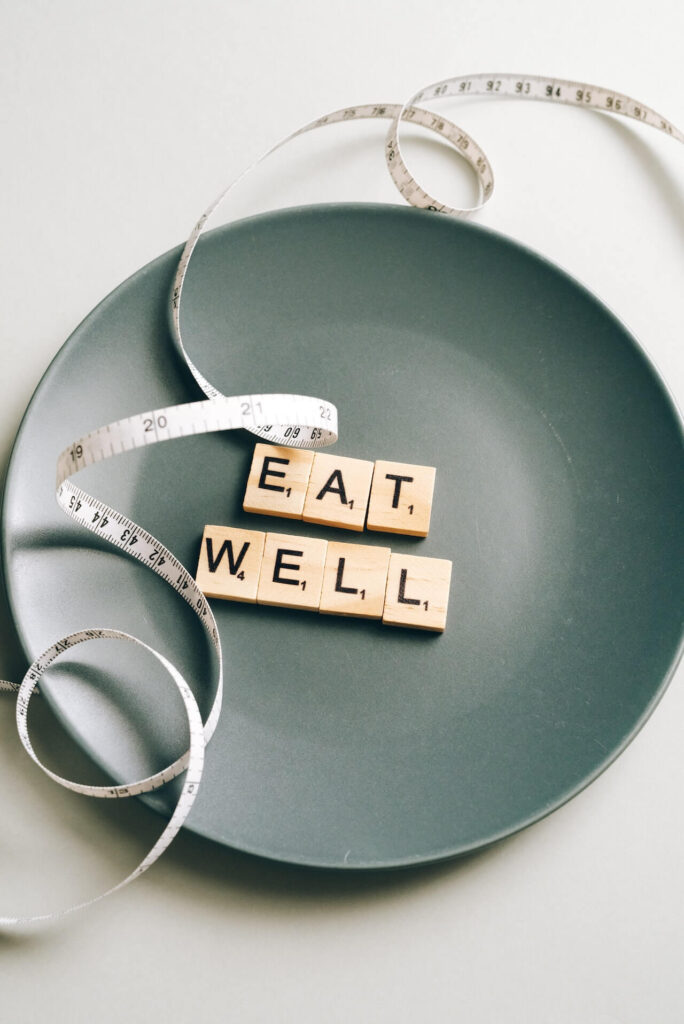 What foods don't spike the glycemic index? These are a few of the healthier choices that are still high in protein. Instead of white flour or refined sugar, choose whole grains and soluble fiber. 
Also, stay away from hyper-sweetened drinks like juice and tea. Many bone broths are low in sugar and carbs, and have amino acids that help balance blood sugar levels.
Keeping track of your blood sugar levels is vital to controlling your diabetes. Eating foods that don't spike the glycemic index is easier to monitor when you have a blood sugar counting tool.
It's best to eat about the same amount of carbs at each meal. You should also opt for complex carbohydrates over simple ones. Simple carbohydrates will spike blood sugar, while complex carbohydrates won't.
Some fruits are low-glycemic. They're sweet, but won't cause your blood sugar to spike. Most fruits naturally have low glycemic indexes. These fruits are low-GI because they have fiber and fructose, so you can easily include them in your oatmeal or Greek yogurt. 
Another great choice is whole grains. These foods are unrefined and contain the germ and bran, which slow the release of sugar in the blood.
Foods that don't spike the glycemmic index include legumes and beans, which are great sources of fiber and protein. Some people also have a positive response to tofu. And while most fruit won't spike the glycemic index, citrus and starchy fruits can. 
However, these fruits are best consumed in moderation. A few berries can help in adding flavor to your meals while limiting the amount of high-sugar foods.
What fruits are low on the glycemic index?
There are many health benefits of eating a fruit-rich diet, and some studies have shown that eating a fruit-rich diet can reduce the risk of chronic diseases like type 2 diabetes and heart disease. 
One study examined whether restricting your intake of certain fruits would improve your blood sugar and health outcomes. Not all fruits are created equal. Here are 10 low-GI fruits. For more information, read the full article.
The sugar in ripe watermelon can spike your blood sugar. A low-GI fruit has less sugar than a ripe one. You can use a banana in smoothies or baking. But if you don't like bananas, try a green one. 
Bananas have fewer calories, so they shouldn't have an effect on your blood sugar levels. You can also try watermelon, which has a high GI of 724. While it may be tempting, you can skip this summertime snack and make sure to have a healthy diet for the long run.
Raspberries are another good option. They are low in calories and have high antioxidant content. A large peach has three grams of fiber, which can help prevent constipation. 
Other fruit choices that are low in glycemic index include strawberries and peaches. These are great for smoothies, and are also high in fiber and antioxidants. For people with diabetes, strawberries are high in potassium and contain plenty of antioxidants.
What drink lowers blood sugar?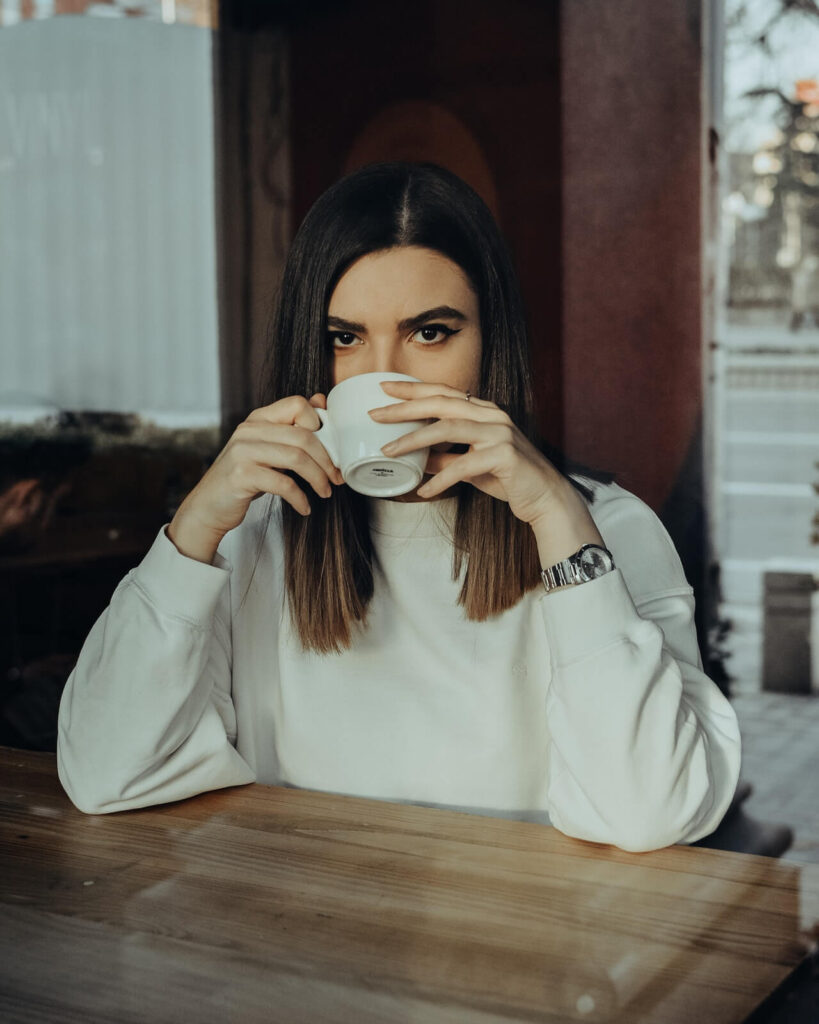 When you are suffering from diabetes, what drink lowers blood sugar? may be the question on your mind. There are several drinks that can help you lower your sugar levels, and this article will explain what each one does not do. 
Listed below are a few examples of the types of drinks that lower blood sugar. Drinking coffee may also help you lower your sugar levels, and it may even lower your risk of type 2 diabetes.
Despite popular misconceptions, coffee and tea are great ways to control your blood sugar levels. For example, chamomile tea can replace your after-dinner cocktail. You can add extra vitamin C by blending chamomile tea. 
Besides helping to manage your blood sugar, it also helps you feel good. This drink can even help you stay alert, which is a great way to lower your blood sugar levels.
Drinking enough water can help you control your blood sugar levels. According to the Institute of Medicine, adults should drink 13 cups of water a day. Seltzer water, a sugar-free alternative to soda, is another good option. 
Carbonated water is a low-calorie beverage that also helps maintain a healthy blood sugar level. You can add fresh fruit or herbs to it to add flavor. It is important to note that the studies were conducted on people with diabetes and not those without.
Although apple cider vinegar is effective in lowering blood glucose levels, you should dilute it before drinking. You should also consult a healthcare professional before drinking any alcohol. 
A recent study found that drinking two tablespoons of apple cider vinegar reduced fasting blood sugar levels by 4 percent the next morning. 
Several other human studies have shown that apple cider vinegar improves the functioning of insulin in the body and lowers blood sugar levels after meals.
What fruits diabetics should eat and which ones they should avoid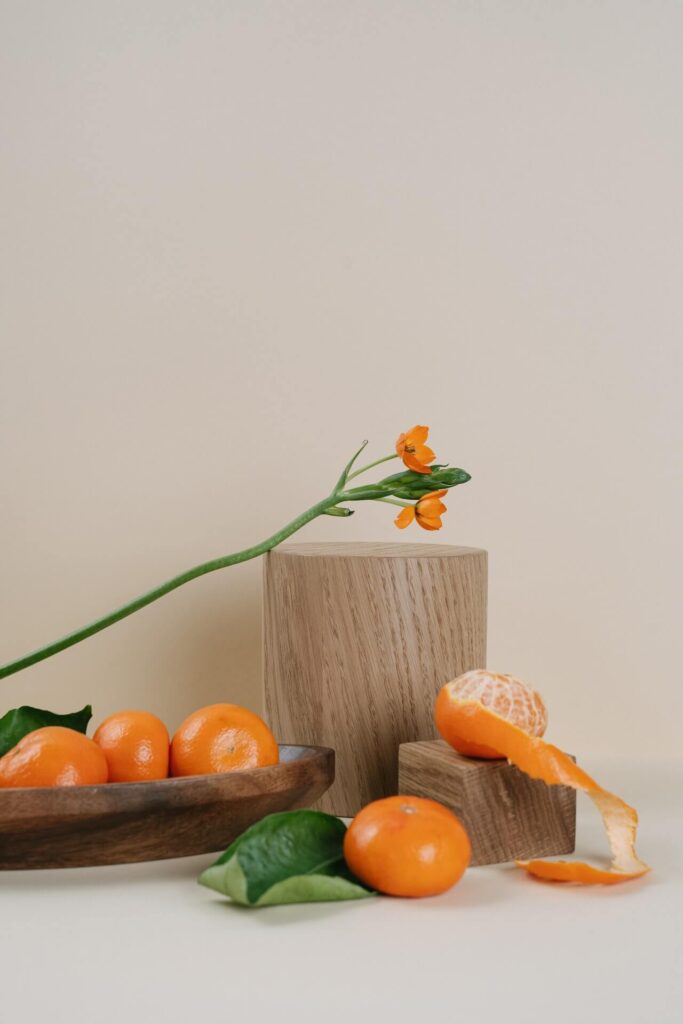 For your health, you should know which fruits diabetics should eat and which ones they should avoid. Some of the most common fruits are listed below. 
When choosing fruits, you should remember to choose those without added sugar. For example, tangerines contain more than 20 grams of sugar per cup. 
Tangerines should be avoided by diabetics. A tropical fruit such as mango has a higher sugar content at 23 grams per cup. As a general rule, you should stick to lower-sugar fruits such as bananas, apricots, and grapefruit.
Fruits are an excellent source of vitamins and minerals and are recommended by doctors for diabetics. However, they contain sugars and should be limited to a few per day. 
The American Diabetes Association recommends that diabetics eat any fruit that meets their daily dietary requirements. A higher fruit intake can reduce the risk of developing type 2 diabetes. If you're concerned about diabetes, you should consult your doctor.
Bananas are an excellent choice for lunch because they contain plenty of fiber, protein, and other nutrients. Nuts are also a great snack for diabetics. 
However, be sure to portion the food carefully. Potatoes are high in sugar and can cause blood sugar to spike. You can avoid eating potatoes entirely and opt for baked sweet potatoes instead. 
Another good choice for lunch is cauliflower rice. It's easy to find frozen cauliflower rice in your local grocery store. You can also make your own at home.
Does lemon water reduce blood sugar?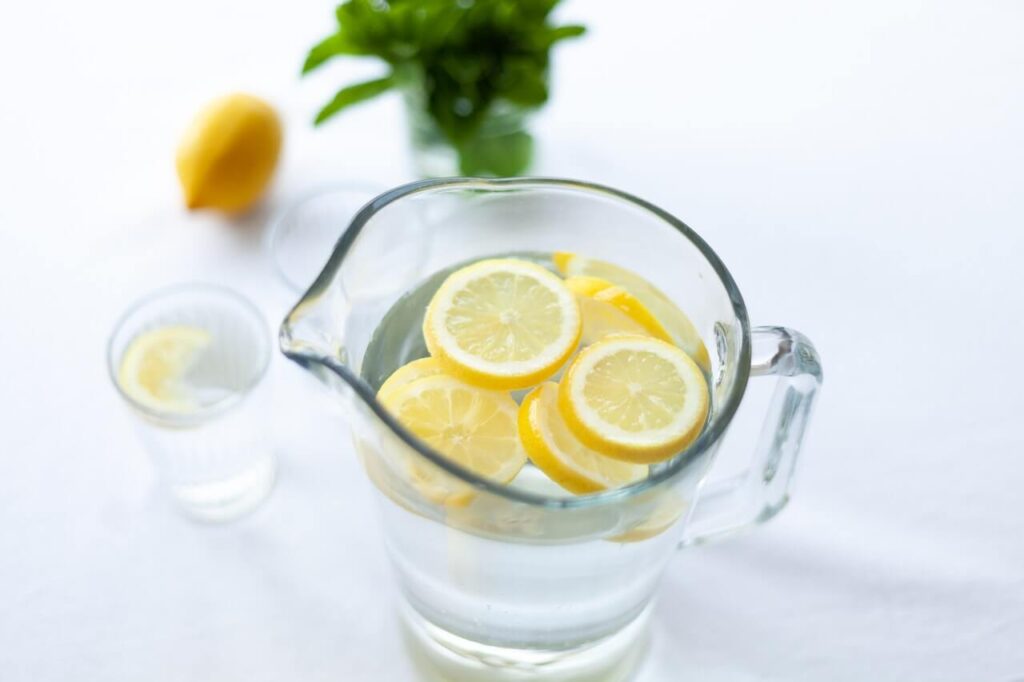 Do you know that drinking lemon water regularly can lower blood sugar? You may not know this, but it is true. Drinking lemon water in the morning can help your body's sugar levels in the long run. 
Lemon has a low glycemic index, which is a measure of the amount of carbohydrates a food contains and its effects on blood sugar levels. 
The CDC recommends drinking water rather than juice to reduce your sugar levels. You should also eat foods rich in fiber, including bananas, apples, blueberries, strawberries, and tomatoes. Even some spices and herbs can help you control your blood sugar levels.
Lemon water is very beneficial for people who are diabetic. It reduces blood sugar levels by flushing the body of excess sugar.
Lemon water helps you feel full longer and reduces your need to urinate frequently. It also improves digestion and absorption of nutrients. It is an easy way to boost your diet and reduce your blood sugar levels without the need for sugary drinks. 
For a quick fix, you can use lemon juice to make a salad dressing.
Lemon juice is a rich source of vitamin C, which helps your body to fight off many diseases and other health hazards. It has the same benefits as lemons, including lowering blood sugar levels. But lemon water does more than just help you feel better. 
Drinking lemon juice with a meal can help you feel full, increase your energy levels, and even improve your overall health. You can also try lemon water in conjunction with chamomile tea.
What can I drink before bed to lower my blood sugar?
What can I drink before bed to lower my glucose level? The answer to this question may surprise you. Fortunately, there are many different foods you can consume before you go to bed. 
One way to help your body lower its sugar levels is to eat complex carbohydrates. These are low-calorie foods that will help your body maintain a healthy level of blood sugar throughout the day. 
Also, these foods can help prevent hypoglycemia, which occurs when your blood sugar is too high.
Another way to lower your blood glucose before bed is to exercise. While insulin can help you lower your blood sugar level, you can also exercise to burn off excess glucose. Walking is a great way to burn off excess sugar. 
While harder exercise may seem to have better results, it will trigger a stress response and raise your blood sugar levels. So, do your best to avoid strenuous exercise if you are looking to lower your blood glucose.
When it comes to snacks, healthy fats play an important role in controlling your blood sugar. These foods will provide you with energy without raising your levels and will aid in the absorption of vitamins. 
You can also find them in low-fat cheese, avocados, nuts, and seeds. Just make sure to eat these foods in moderation. Just be sure to check your blood sugar levels when you wake up so that you can take action if your levels are too high.
Are grapes OK for diabetics?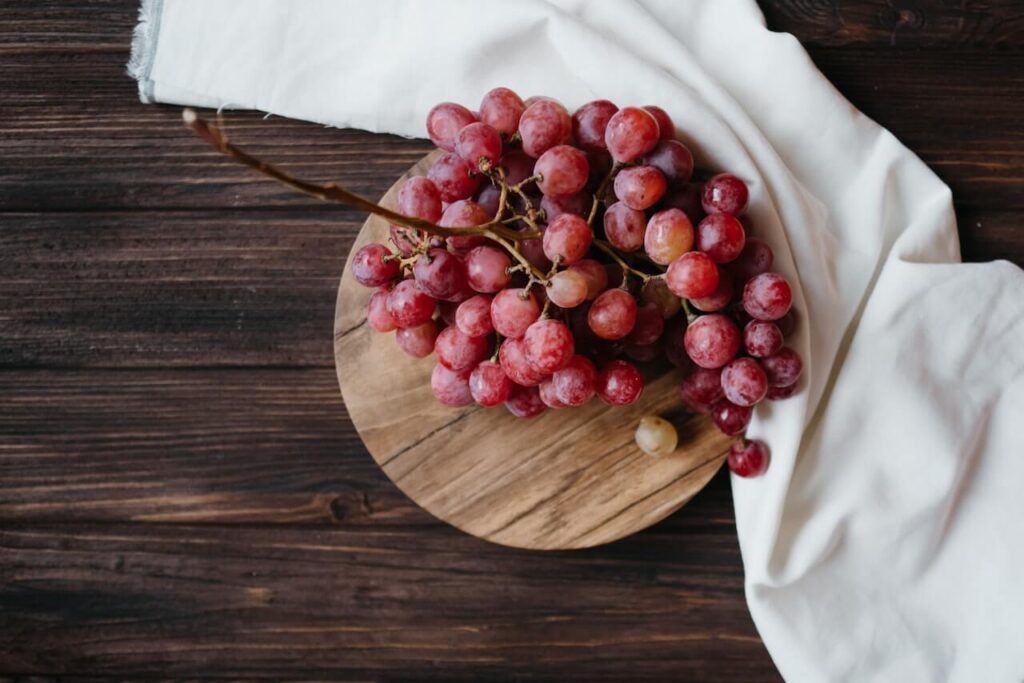 Grapes are good for diabetics, and they're actually healthy for them. But there are some things to keep in mind when eating them. 
In addition to their acidity level, grapes also raise blood glucose levels. But they may be harmful in high doses. So how do you know if grapes are good for you? Here are a few tips. Keep reading to learn more about the health benefits of grapes.
One way to determine whether grapes are safe for diabetics is to determine the amount of sugar in a serving. Generally speaking, one cup of grapes contains about 23 grams of sugar. However, some people may have trouble with this amount of sugar, so it's better to stick to a lower quantity. 
To reduce the risk of a blood sugar spike, diabetics should limit their carbohydrate intake to 45 to 65 grams per meal. The same goes for red grapes, which are rich in Resveratrol, a substance that may help lower bad cholesterol.
In general, people with diabetes should eat fruit that is raw and unprocessed. This way, they'll get the most nutritional benefits from it. Processed fruit usually contains added sugars and are bad for your health. But grapes have many benefits for diabetics, and they're an excellent option for a low-GI diet. 
The resveratrol in grapes regulates sugar metabolism, which helps diabetics manage their blood sugar levels. The fructose found in grapes is a sugar that is low on the glycemic index (GI) and is a great source of energy.
Is peanut butter low glycemic?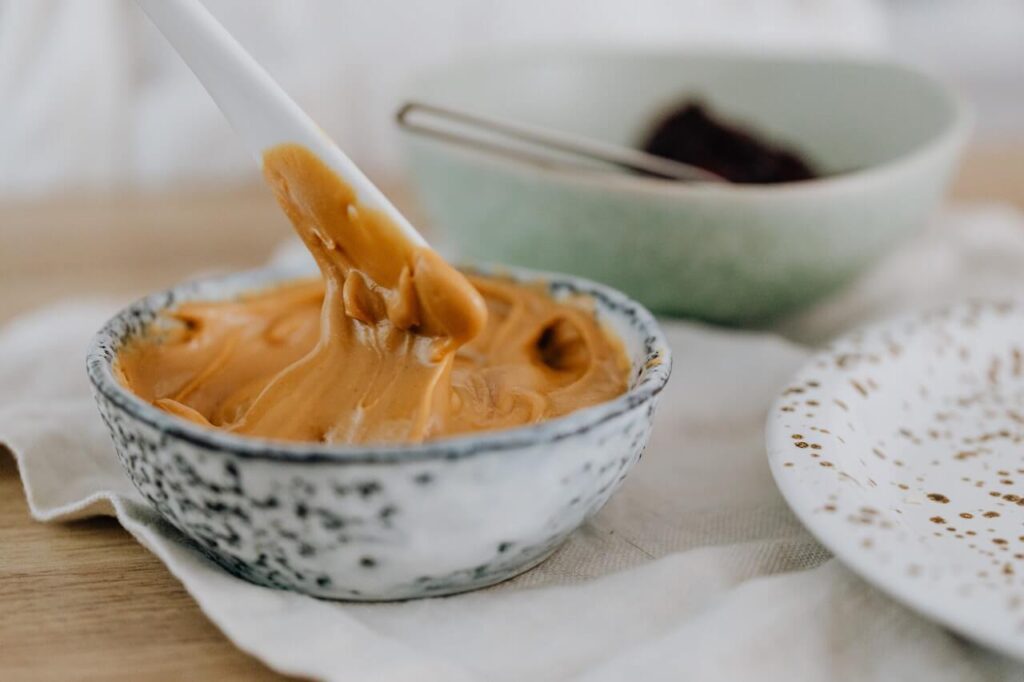 Peanuts and peanut butter are both low on the glycemic index, which means that they should not spike your blood sugar levels. 
To determine your glycemic index, multiply the GI by the number of carbohydrates in a serving. A high-GI food is still high on the index, but it is more likely to spike your blood sugar than a low-GI one. 
Before eating a meal, blood sugar levels usually hover around 70 to 80 milligrams per deciliter. This varies from person to person. Sugary beverages, sweets, and processed foods are the worst offenders in our modern diets.
However, peanuts can be eaten in moderation. Two tablespoons of peanut butter per day is equivalent to about 32 grams of protein. Peanut butter contains a variety of nutrients, including fiber, monounsaturated fat, and omega-6 fatty acids. 
These essential fatty acids support the immune system and reproductive system. Eating more peanut butter may also increase the risk of cardiovascular disease, cancer, and stroke.
Peanuts are low on the glycemic index, which means that they do not cause a high blood sugar spike. This helps keep your blood sugar stable, which is beneficial for people with diabetes. 
A steady blood sugar level can prevent a heart attack or stroke, reduce hunger and help you lose weight. It may even improve fertility. It is a great addition to your diet if you suffer from diabetes.
Last but not least, here is the "printable list of low glycemic index foods".
Don't forget to share our article on 'low glycemic index', it might help someone else as well.
You're reading nowthendigital.com — which breaks the news about Uganda, Kenya, Nigeria, South Africa and the rest of the world, day after day. Be sure to check out our homepage for all the latest news, and follow NOW THEN DIGITAL on YouTube, Google News, Medium, Twitter, Reddit, Pinterest and Flipboard to stay in the loop.